Jeremy Cabral, finder.com.au founding team
---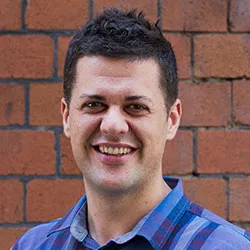 ---
Check out Jeremy's latest articles on finder.com.au
I'm most inspired when I am genuinely helping people navigate through the learning process and journeying towards choosing a better deal that will save them money.
Jeremy
Jeremy is finder's Global Head of Publishing & Editorial. Jeremy has been with finder since the very beginning and is part of the founding team working closely with Fred and Frank to build finder.com.au into the comparison network it is today.
Jeremy is a champion of the finder.com.au values and is not just limited to helping our users. Jeremy is an expert personal finance commentator for a whole heap of publications all over the web.
Whether it be credit cards, home loans or savings accounts. he contributes to a number of mainstream and niche publications and has appeared everywhere from news.com.au to the free afternoon paper, MX.
Jeremy's other specialty lies in online business. He graduated with a degree in Business (Marketing), E-Marketing in 2008. Jeremy has completed Tier 2 training & qualification giving him specialist knowledge in General Insurance, Deposit Products and Non-Cash Payments. He completed his Cert. IV in Mortgage and Finance Brokering in June 2013.
You can find Jeremy's comments in:
Ratehacker on lifehackercom.au
Dynamic Business
News.com.au
REA – realestate.com.au
Smart Property Investment
Sydney Morning Herald
Sky News
The Morning Show
2UE
NineMSN
Money Magazine