Coronavirus early access to super
If you've lost work or been made redundant due to coronavirus you could be eligible to access up to $20,000 from your super tax free, but should you?
We're reader-supported and may be paid when you visit links to partner sites. We don't compare all products in the market, but we're working on it!
Australian workers and sole traders who've lost part or all of their income due to the ongoing coronavirus pandemic could be eligible to access up to $20,000 from their superannuation early. This includes up to $10,000 before 30 June 2020 and another $10,000 before 30 December 2020.
If you didn't withdraw money in the first round, you're only able to withdraw a maximum of $10,000 in round two if eligible. So you can't withdraw $20,000 between now and 30 December 2020, even if you didn't withdraw any money in round one.
This page will explain who is eligible to withdraw their super early, how to do it and the risks that come with doing so. We'll also answer some of the most common questions you're asking about this scheme.
Who can access their super early due to Coronavirus?
This initiative is intended for Australians who are either already unemployed and struggling to find work, or have recently lost a job or income as a direct result of the coronavirus pandemic. If you're a New Zealand citizen or a temporary resident in Australia you could also be eligible.
Australian and New Zealand citizens
Citizens and permanent resident of Australia and New Zealand need to meet at least one of the following eligibility criteria to access your super early as part of this scheme:
You're unemployed
You're eligible to get a job seeker benefit, youth allowance for jobseekers, parenting payment or farm household allowance
You've been made redundant or had your working hours reduced by 20% or more since 1 January 2020
You're a sole trader and you've had to pause your business operations, or your turnover has fallen by 20% or more, since 1 January 2020
Temporary residents
If you're not a permanent resident or Australian citizen, you could still be eligible to access your super early under this scheme. According to the ATO, temporary residents who can't meet immediate living expenses also need to meet at least one of the following eligibility criteria to access their super early:
You're on a student visa that you've held for more than 12 months
You're on a temporary skilled work visa and still employed
You're on a temporary resident visa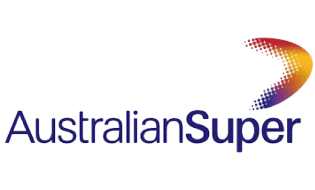 AustralianSuper - Pre-mixed, Balanced option
AustralianSuper is an award-winning industry super fund and the largest super fund in Australia. The Balanced fund invests in a mix of different assets like shares, property and cash.
How much of your super can you access?
If you're eligible, this package allows you to access up to $20,000 from your super. You could have accessed $10,000 from your super in the 2019-20 financial year (that is, before 1 July 2020). You'll also be able to access an additional $10,000 after 1 July 2020 until 30 December 2020
Note that these are the top limits of how much you can access if you need to, but you don't need to withdraw the full amount. If you only need to access a few thousand dollars, for example, you can apply to withdraw this amount instead of the full $10,000 each financial year.
If you didn't withdraw anything in the first round before 30 June 2020, you can't now choose to withdraw $20,000 in round two. You can only withdraw a maximum of $10,000 in round two (that is before 30 December 2020).
How do you apply to access your super early?
Follow these four steps to apply:
Go to MyGov. Log into your MyGov account online and select the options to apply for early access to your super.
Complete the application. Complete the application for online to determine your eligibility and how much you'd like to access from your super.
Assessment. The ATO will assess your application and, if you're eligible, the ATO will advise your super fund that it can release that money to you.
Receive your money. Your super fund will then need to release the money into your nominated bank account.
Should I access my super early?
Accessing your super early as part of this scheme is completely voluntary, and you're not forced to do it unless you feel it's necessary. While there may be benefits to doing this there are also significant risks.
CEO of The Australian Institute of Superannuation Trustees Eva Scheerlinck fears that accessing super now will have a bigger impact on someones retirement than they may realise. "Accessing super when markets are low will crystallise losses and represents minimal short-term gain with a significant long-term cost."
Potential benefits
If you're in severe financial hardship, accessing a small part of your super now could help you stay on top of your bills and repayments.
Withdrawing your super is tax free.
If you don't end up needing the money you can add it back into your super via a voluntary contribution later.
Risks
Your superannuation is there to help fund your retirement and by accessing some of it now, you're taking that money (and more) away from your future self. The money in your super benefits from compounded investment returns over the long term. That $10,000 today could be worth several times that by the time you retire. If you're in your 20s, it could be worth more than $100,000 by retirement.
Super funds have fallen this quarter because of the huge losses we're seeing in the stock market. However, these losses are 'on paper' at this stage, and only realised when you sell. Anyone planning to switch their super investment options or withdraw some of their super now is locking in that loss of capital.
Taking that money out of your super now means you also risk missing out on the potential market rebound that could see the money grow well over $10,000.
I need some support - what other options do I have?
If you're struggling financially because of the coronavirus pandemic but you don't want to withdraw from your super, there are some other initiatives in place. Check if you're eligible for mortgage repayment support, help with your utility bills, support for casual workers, and see if any of these financial support measures can help.
Does this affect my credit score or future borrowing power?
The money you withdraw from your super isn't a form of credit, so it won't be included in any official credit report. If you apply for a home loan in the near future, the lender may potentially be able to see that you've accessed the money from your super if they look at your transaction history. However, it's highly unlikely that lenders will look poorly on anyone who has accessed their super early to pay for essential bills and expenses. So it won't impact your borrowing capacity.
"It is highly unlikely that withdrawing money out of superannuation will impact future loan applications. The banks are well aware of the financial impact during COVID-19 and will make exceptions for temporary solutions that had to be put in place by customers during this difficult time," said mortgage broker Marissa Schulze.
What are the tax implications?
You won't need to pay any tax on the money you withdraw from your super, as it's already been taxed at the concessional tax rate of 15%. Therefore you don't need to include this money in your taxable income when you lodge your tax return this year.
However, if you deposit the money into a savings account that you then earn interest on, you will be required to pay tax on the interest earned.
Other ways to save
Taking money out of your super is a choice that only you can make. Taking money from your super now will impact your future retirement savings. While it may not provide any extra money in your pocket right now, switching to a high-performing, low-fee super fund now can save you thousands of dollars in fees and help you retire with more. If you're interested in finding a new funds, you can see some of our best super fund picks to help get you started.
If you've decided you don't want to withdraw from your super early, take a look at some other options which could help you save money. Managing your daily expenses, as well as looking for ways to save your current bills is a great place to start.
More guides on Finder