The complete guide to investing in commercial property
Not only does commercial investing involve acquiring warehouses in business districts, but it can also mean snapping up retail space, childcare facilities, restaurants, hotels, car parks, medical centres and even digital billboards.
We're committed to our readers and editorial independence. We don't compare all products in the market and may receive compensation when we refer you to our partners, but this does not influence our opinions or reviews. Learn more about Finder.
While many are sceptical of investing in commercial real estate due to the perceived higher risk (compared to investing in residential property), commercial property can provide significant cash flow benefits, greater rental certainty due to longer rental periods and fewer ongoing expenses.
If you do your research, practise due diligence and understand the risks involved, commercial real estate could be a valuable addition to your property portfolio – an option that you may not have previously had on your radar.
Naritas Commercial Finance


If you're considering a commercial loan, compare the options from Naritas Finance.
Apply in less than 30 minutes.
Regulated by ASIC
Get access to 24/7 Customer Support
Get a business insurance policy to protect your commercial property
Pros of commercial property investment
Higher return: Commercial property generally provides a higher return on investment (ROI) compared to residential properties. According to CoreLogic (2015), the average rental yield for commercial properties, such as a warehouse, is between 8-10%, whereas the rental return for residential properties is 3.6% on average.
Longer lease period: The average lease for a commercial property is between 3-10 years, whereas the lease for a residential tenant may be just 6-12 months with no guarantee of renewal. Commercial tenants tend to stay in the premises for longer, particularly if they've invested some capital in acquiring the property from the outset. For example, if the tenant decides to upgrade the fit-out of the space by investing $50,000 into the project, this will provide you with some certainty and security of rental income which can facilitate your cash flow planning.
Fewer ongoing expenses: For commercial properties, the tenants typically cover rates such as council, water, insurance or body corporate fees, so there are fewer ongoing costs compared to managing a residential property.
Value-adding activities: For well-chosen commercial properties, tenants are likely to make improvements to the structure and layout of the space, which can increase the property's value. As rent is reviewed annually, this means you can charge a higher rental amount to better reflect the upgraded premises following an improvement.
Price stability: The value of commercial real estate is set by expert property valuers. Commercial property prices have historically shown lower levels of fluctuation compared to other investment types.
Price appreciation: Lease agreements often contain a term for rent increases in accordance with inflation. Because valuations are determined by the level of rent paid, commercial property prices tend to rise over time.
Cons of investing in commercial property
Lack of research. Some of the greatest drawbacks of investing in commercial property can be a lack of property knowledge and research, letting to the wrong tenant and not inspecting the property adequately.
Untenanted periods: Commercial properties run the risk of being untenanted for extended periods of time, such as months or even years, which means you may have to cover expenses during the interim until you can find another tenant.
Vulnerable to economic factors: An economic downturn, rising interest rates, high unemployment or poor business confidence may mean that there is less demand for commercial property, which could mean that it's difficult to find quality tenants.
Costly upgrades: Although the cost of upgrades will depend on the type of property, renovating a commercial property, such as a retail or office situation, may be relatively expensive compared to renovating a home. This is because upgrades for a commercial property may require a greater scope of work for a larger area and include major tasks such as the removal of asbestos, fire and safety issues, changing the fit-out or restructuring the space to meet the tenant's business needs, whereas upgrades to a home may include inexpensive tasks such as painting or installing new appliances.
Camilla

Camilla has been tossing up between purchasing a one-bedroom apartment in Woollahra or a small childcare centre in Turramurra, NSW.
After speaking with a property investing specialist and projecting her estimated cash flow, Camila decides to invest in the private childcare centre as it was only marginally more expensive compared to the apartment, and she believed it could potentially provide greater return as she wouldn't have to worry about covering maintenance or council expenses. What's more, Camilla conducted some research and discovered that infrastructure projects, transport links and services surrounding the childcare centre were likely to increase the accessibility of the area and potentially boost up property prices.
After consulting a lending specialist, Camilla soon attracted a corporate tenant who signed a five-year lease and spent $40,000 on a new fit-out. Camilla reviewed the annual statements of the company and conducted a cost-benefit and risk analysis to discover that the company had sufficient financial resources to meet the rental payments.
Camilla was satisfied with the quality of her tenant because she believed that the tenant's initial investment would add significant value to the property, and it would also ensure that the tenant remains in the property for at least the five-year lease period.
How does commercial property investing differ from residential property investing?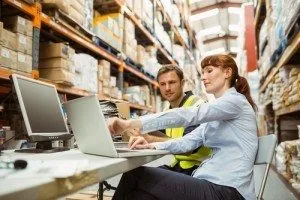 It's important that you understand that investing in commercial real estate differs significantly from investing in residential property. While you still rent out the property and receive rental income from the tenant as you would with residential investing, there are some core differences.
The core differences between commercial and residential property investing include:
Commercial lease agreements are generally for longer periods compared to residential leases.
Vacancies between different tenants tend to be longer for commercial property.
Unlike residential property investing, the Goods and Services Tax (GST) applies to the purchase, income and expenses associated with commercial property. This means you should allow for an additional 10% on top of the property purchase price if the property is vacant. However, the good news is that you can claim this back under an 'input tax credit'.
Maintenance expenses are typically covered by the lessee of a commercial property, which means that rental income is generally higher than the return generated from residential property.
Commercial investment objectives
Before investing in commercial real estate, you need to think about what you're trying to achieve from the investment. For instance, you may want to think about the purpose of your investment, such as one of the following:
Diversify your portfolio. Are you investing in commercial property to diversify your portfolio and minimise your investment risk by purchasing a different property type in a different area?
Income. Are you trying to maximise your return? If so, what's your expected rental return? Have you looked at average rental yields for similar properties in the area?
Capital growth. Is achieving capital growth your main objective? If so, how much do you hope to gain and by when?
Tax benefits. Are you investing in non-residential property to reap the tax benefits such as claiming back GST?
Degree of risk. You'll need to determine the amount of risk you're comfortable with pursuing for this investment. Will you take steps to reduce your investment risk such as sourcing a 'blue chip' client or ensuring that you have a sufficient buffer of funds to cope with potential unvacated periods?
What to consider when buying commercial property
When investing in commercial real estate, investors should be aware of local prices and market conditions, council restrictions and zoning regulations, and the condition of the property including any safety hazards.
Reviewing a potential tenant is one of the greatest considerations for your investment. It's important to check their references and previous business experience.
The ability to manufacture favourable terms and finance conditions is another important consideration.
Location
When selecting the location of your commercial property, you should consider its accessibility to transport hubs, surrounding business enterprises that could offer support to your tenant's business, as well as a lack of similar properties in the suburb to ensure that there is not an oversupply of commercial properties.
Infrastructure developments
Review current infrastructure plans that are currently underway, but also consider future infrastructure developments that could put upward pressure on property prices. You can do this by logging onto the local council website or speaking with local real estate agents.
Tenant quality
Find a strong corporate or 'blue chip' tenant that has financial resources to meet the rental payments and is unlikely to default on the rent. You should also review its business model, brand assets, annual statements, resources and even industry trends to determine whether or not this is a suitable tenant.
Building structure
Consider the structure or 'bones' of the property and whether the layout can be easily changed to attract different types of tenants. A multi-purpose space can also help you attract a wider pool of potential tenants.
What factors influence demand for commercial real estate?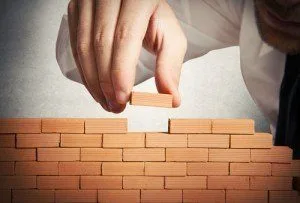 A major factor in commercial property growth is demand, which is largely driven by economic indicators such as population growth.
Interest rates
The current low interest rate environment will support demand for both property and borrowing. However, rising interest rates could potentially dampen demand for commercial real estate, as the cost of finance and rent becomes more expensive.
Infrastructure projects
Large infrastructure projects can boost demand for commercial property. For instance, the development on the M7 in Sydney generated demand for warehouse properties in the surrounding precincts of the M7.
Population demographics
Australia's ageing wave of baby boomers has greatly increased demand for health care services such as aged care facilities and medical centres. For example, federal government expenditure on health care services and facilities is expected to increase from 15% of total Commonwealth expenditure to 25% by 2050.
Population growth
Suburbs with strong population growth undergoing gentrification may require new services such as shopping centres, financial service companies and restaurants.
What are the risks of investing in commercial property?
Vulnerable to economic shocks
During an economic downturn, demand for commercial property generally falls due to sluggish economic growth and poor business confidence. It's also important to consider whether or not the investment may be susceptible to major economic downturns.
Lease terms
While long lease terms can be advantageous in providing rental certainty, they can also present a risk in the sense that it may take longer for you to find a tenant once the premises are vacated. If your property is vacated for an extended period of time, you'll need to ensure that you're well equipped to cover the carrying costs until you can find a new tenant.
Property size
Keep in mind that larger commercial properties may be more difficult to lease than smaller properties and will typically be more expensive to hold.
Changes in supply
It's a good idea to keep tabs on the supply indicators of the area. For instance, an increase in property within the area may create a threat since existing tenants may look to upgrade or expand.
Who can purchase investment property?
Individuals, trusts and companies can purchase investment properties. For individuals, an ideal structure to use is a self-managed super fund (SMSF), which can also provide investors with tax benefits.
How can I finance a commercial investment property purchase?
Most commercial property loans work in a similar fashion to residential home loans. You can choose from variable, fixed or a split rate, as well as making principal and interest or interest-only repayments.
Generally, banks will lend up to 60-70% of the property value, but this loan-to-value ratio (LVR) is also based on the potential rent or yield that can be generated from the property. You generally need to complete a deposit of at least 30% of the property price to gain approval for a commercial mortgage, but this will depend on the lender's individual terms. If you're an existing homeowner, you can typically borrow against the equity in your home.
You may want to consider a line of credit commercial home loan that provides you with funding up to a set limit so you only pay interest on the funds drawn down.
Compare a range of commercial mortgage home loans to find one that's right for you, and consult the services of a commercial mortgage broker to discuss your borrowing needs.
What should be included in the lease?
You should carefully consider the following when reviewing the terms of the lease:
Term: Leases are generally 3, 5 or 10 years, and they often include an option for renewal.
Fees: Determine whether or not the tenant will cover expenses such as utilities and insurance body corporate fees. This is normally the case, but you will need to ensure that this is clearly stated in the lease.
Upgrades: Identify whether or not the tenant will be able to make physical alterations to the property. Generally, the tenant can make changes as long as they ensure that the property is handed over in its original condition when the lease expires.
Council approval: Ensure that you check with the local council authority to see if the tenancy requires approval, such as medical centres. Leases over a certain value may need to be registered with the relevant state authority, such as the Department of Lands in NSW.
How is commercial real estate valued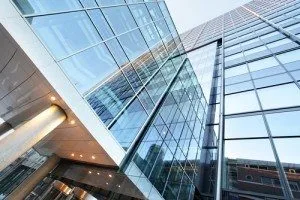 The value of the commercial property will be determined by a variety of factors. These may include the size of the property and some of the features of the building itself. The amount of people traffic shouldn't be the main reason as to determining the value, consider the land value as well. For example, industrial zones generally have low land value, but may be suitable for particular types of businesses like a taxi depot because it may be close to public transport.
Why will the commercial property value differ from residential property values?
Consumer traffic. One of the main advantages of having a commercial property in a busy area is that you will get more people walking into the shop from the street. As a result of this, commercial properties that have high foot traffic will often attract a higher price.
Business assets. Many commercial properties will come with a variety of assets that will stay with the property. If the property is a restaurant for example, the property may come with a state of the art kitchen. This may raise the price of the property.
Emotions. Supply and demand play a huge role in determining the value of a residential property, as well as the desirability of the neighbourhood. This is why buying residential property is more subjective, because it requires personal decisions. Commercial property values are more objective and much more focused on the income of the property and the numbers.
Zoning. Zones are areas allocated to a specific type of planning provision and infrastructure. This often restricts new developments or redevelopments and often responds to demographic changes. If you rent a residential property, odds are that you won't be able to open a restaurant because the zoning is not commercial.
When should valuations be done?
Valuations should be done on prospective commercial properties as part of the due diligence process. Use this as a tool to research whether a particular property is viable for your needs. A valuation of a commercial investment property for lending purposes is a comprehensive and expensive undertaking. Therefore make sure get the right valuation at the right time to spend your money wisely;
A formal valuation is essential when you get to the stage of applying for a loan. For the reasons explained above the lender will not advance the funds unless satisfied that the investment project is viable.
An alternative option is a pre-purchase valuation. This is not as comprehensive or expensive as a formal valuation but can be useful in highlighting at an early stage any issues, such as council development applications, that could impact on your investment plans or your ability to get funding for a property you're interested in.
Ongoing checks on the value of your commercial investment property be conducted regularly. The purpose of these valuation exercises is to ensure that your investment project is progressing as planned and draw your attention to any adjustments you should be making to your investment plans.
What are some myths about commercial property investing?
You need a higher capital outlay: While many believe that commercial properties require a larger initial outlay of cash, this is not the case. There may be some commercial properties that go well into the millions, such as high-rise buildings or large warehouses, but you can also buy well-located offices for between $300,000 and $550,000, which is a similar price tag to a small apartment. However, unlike an apartment that may provide you with 3-4% yield, the office could generate 7-8% rental yield.
Commercial tenants are difficult to manage: Although this will vary depending on the quality and type of tenant, commercial tenants are not always difficult. As they are running a business from the property, it's in their best interests to ensure that maintenance and upgrades are conducted when required.
It's more expensive to manage commercial real estate: Management fees for commercial properties are actually lower on average compared to those of residential properties. For commercial real estate, you're looking at paying 3-5% in management fees compared to around 7% for residential properties. You can also avoid paying capital gains tax (CGT) when you sell commercial properties.
FAQs about commercial property investing
Back to top
Ready to invest? Get funding with one of these mortgages
After entering your details a mortgage broker from Aussie will call you. They will discuss your situation and help you find a suitable loan.
A comparison of home loans from multiple lenders.

Expert guidance through the entire application process.

Free suburb and property reports.
---

The Adviser's number 1 placed mortgage broker 8 years running (2013-2020)
More guides on Finder