Rental car insurance excess
Reduce expensive excess charges when your rental car is stolen or damaged with rental car excess insurance.
What is car rental excess insurance?
Car rental excess insurance is a type of insurance policy that will cover the excess charged by rental companies if the car is damaged or stolen.
That's helpful because it reduces your out-of-pocket expenses. These excess amounts can sometimes be as much as $8,000. So instead of risking thousands of dollars, get rental car insurance and pay as little as $2.83 per day.
Compare car rental insurance in Australia
Call it car hire excess insurance, rental car excess insurance, rental vehicle insurance excess, rental car insurance excess… it's all the same thing. There are different options to suit all budgets so you can save yourself from unnecessary out-of-pocket expenses.
Name
International or domestic cover
Eligible driver age
Features
Starting price (per day)
Apply
Both
19–99 years

Complete vehicle cover for up to $100,000 in damages
Can be used with any rental car company worldwide
30% discount for seniors, students and those in the military
No further excess payable

$9.48 ($0 excess)
Get quote
Both
21–75 years

Cover from $4,000 to $8,000
Additional cover for damage to windscreens, roof, tyres and underbody
Underwritten by Lloyds
No further excess payable

$9.30 ($0 excess)
Get quote
Both
21–71 years

Cover from $4,000 to $8,000
Underwritten by Allianz
Excess options: Nil or $300

$5.68 (with a $300 excess payable)
Get quote
*Prices are based on a 15-day hire in Australia, as of September 2019. Benefits vary from brand to brand. Always read through the product disclosure statement (PDS) to make sure the product is suitable for you.
How does car rental insurance work?

What vehicles are covered by rental car insurance?
Surprisingly, car rental excess insurance can actually cover most vehicles that includes standard cars, luxury cars, 4WDs, campervans and even motorcycles.
Limits to this include the weight of a vehicle (for campervans, the vehicle needs to weigh less than 4.5 tonnes for most brands), the engine displacement of a motorcycle and driving conditions (e.g. icy and off-road). Always check directly with your insurer for exact specifications.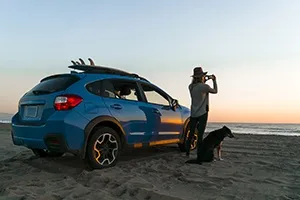 Cars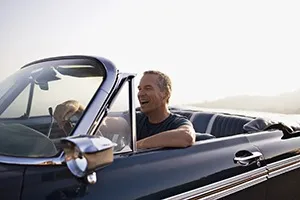 Luxury cars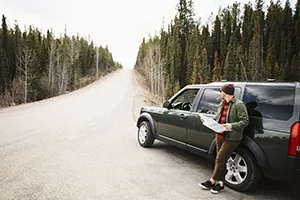 4x4s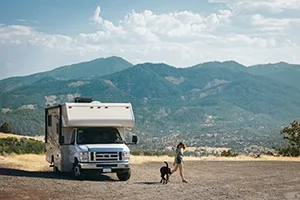 Campervans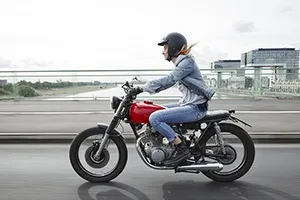 Motorcycles
5 benefits of car hire excess insurance in Australia and overseas
It's affordable
Getting standalone cover is usually much cheaper than cover purchased through a rental car company. On average, car rental excess insurance is three times cheaper than cover from the rental car companies.
Windscreens, tyres, roof and underbody can be included
Brands like Rentalcover.com and Car Hire Excess cover damage to the above even if it's excluded from your rental agreement. This is a special feature of these brands.
Get other helpful inclusions
Some brands will also include cover for your luggage and personal effects, and returning your vehicle to the correct location if you get sick or injured and can't return it yourself.
Covers all sorts of vehicles
Sedans, hatchbacks, SUVs and more – most policies cover an extensive range of vehicles as long as they weigh less than 4.5 tonnes.
Domestic and international policies available
Regardless of whether you're travelling within Australia or overseas, there are standalone car rental excess policies available to suit your needs.
For some perspective, here are the minimum excesses charged by major rental companies in Australia. These charges are based on standard 2WD vehicles, that means that the excess amount can increase if you're renting a more expensive vehicle. If you decide not to take out any type of rental car excess cover, you risk having to pay these amounts if the rental car is damaged or stolen.
Alamo - $3,000
Avis - $4,608
Budget - $4,608
Dollar - $4,000
Enterprise - $2,750
Europcar - $5,500
Hertz - $4,800
Jucy - $3,000
Redspot - $4,400
Thrifty - $4,000
In the diagram below, we've compared the price of a policy from Rentalcover.com (in blue) against the price of purchasing cover through a car hire company (in red). You can see a significant difference in price with Hertz being almost five times more expensive than Rentalcover.com. Save money by buying a standalone policy instead of getting cover from a rental company.
Another consideration is that some of these rental companies may only offer an "excess reduction" which lessens your out-of-pocket expenses but doesn't always make it zero.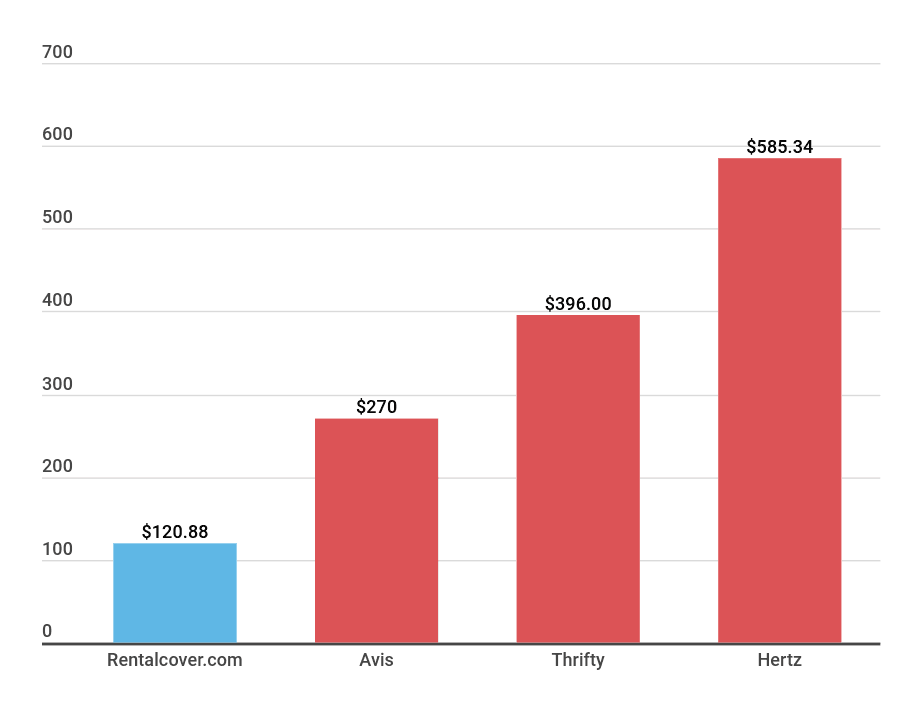 *Prices are based on a 15-day hire in Australia as of September 2019.
Who should get car rental excess insurance?

Excess reduction cover straight from rental company

Pros. This is the most convenient option if you haven't already got cover.
Cons. Usually the most expensive way to get cover for car rental excess.
Standalone car rental excess insurance policy

Pros. Affordable and flexible option that can give you additional benefits.
Cons. You'll need to take out cover before picking up the rental car.
Travel insurance including car rental excess insurance

Pros. Affordable option since it can be automatically included in some policies.
Cons. Sometimes not an option if you're hiring a car in your home city.
What's not covered by car rental excess insurance?
When choosing a policy, be mindful and make sure you understand your agreement. There can be big differences between policies so it's relatively safe to say that you get what you pay for.
Car rental excess insurance policies are designed to cover an excess charged by a third party. So if the damage caused to your rental car is not approved as an insurance claim, an excess isn't charged and you won't be able to use your car rental excess insurance policy.
There are some situations and events when car rental excess insurance will not provide any cover such as:
You use the rental vehicle in breach of your rental agreement
You use your rental vehicle without a valid licence
Your claim is for administrative fees charged by the rental company (unless this is included in your policy)
You were driving the rental car while under the influence of drugs or alcohol
You failed to act sensibly to protect the vehicle or your property
You did not do everything possible to reduce or minimise your loss
It arises because you break the law
You travel against medical advice
Your claim arises due to a pre-existing medical condition
Your claim is for consequential loss of any kind, for example loss of enjoyment
Your claim arises due to mental illness, depression, anxiety or stress
Your claim arises because you participate in any race, speed or time trial
Your claim arises from a government authority confiscating, detaining or destroying anything
With this in mind, make sure to check the terms and conditions of whichever cover option you choose to work out when you will and will not be covered.
Frequently asked questions
Related Posts