Claim your free energy rebate | Savings with Sarah #9
Energy bill relief up for grabs in every state and territory.
Stressed about money? You're not alone: Finder research shows that 3 in 4 Australians are fretting about their finances.
Fortunately, some relief is available when it comes to your energy bill.
The Australian Government has partnered with state and territory governments to deliver a massive $3 billion of electricity bill relief for eligible households, through the Energy Bill Relief Fund.
Depending on where you live, you could be eligible for up to $1,000. In most cases, to get bill relief you need to hold an eligible concession card or receive an eligible government payment in the state or territory you live in. How much you can get and when you get it depends on where you live, but here's more info about how it works:
Most of these programs run automatically, meaning the rebate or bill relief is applied directly to the bill, reducing the amount you owe.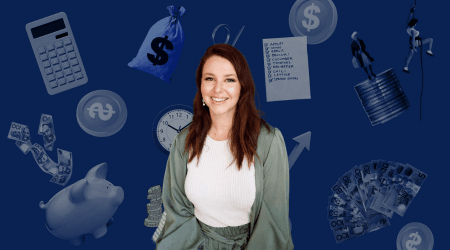 Savings with Sarah
Each Monday, our money expert Sarah Megginson shares another tip to help you save more than you spend.