Are you super savvy? | Savings with Sarah #5
It's always a good time to be paying attention to your super
There's a cost of living crisis raging in Australia, so it's very possible that thinking about your superannuation is the very last thing on your mind right now.
But hear me out – I'm going to give you a great reason to pay just the tiniest bit of attention to your retirement fund.
That reason? Future You. I promise you, that person is going to be so happy you took a few small steps now to boost your wealth down the track!
What I want you to do is super simple: simply log in to your MyGov account and do a quick super check. It takes less than 3 minutes and is as straightforward as:
Signing in to your myGov account.
Selecting the Australian Taxation Office button on the left.
Scrolling down to the bottom of the page where it says "Super" and then clicking on "check super"
Here, you can…
See how many super funds you've got
Check your super balances
Consolidate multiple accounts
Compare different super funds
Transfer your fund
And even find lost super!
I totally understand that it can be hard to conjure up too much interest in your super. You can't really access it or withdraw any money from it until you're in your 60s.
It often doesn't even feel like your money. And you're probably too busy worrying about managing your budget now to think about your financial needs in the future
But even just the simple act of consolidating 2 funds into 1 could mean you pay $10 a month less in fees. That's $120 a year invested in your super fund, instead of frittered away in fees.
Over 40 years, assuming an annual average growth rate of 7%, that's an extra $28,200 in your retirement kitty.
In an interview with Money magazine, I shared our new Finder research – that just 28% of Aussies believe they'll have enough cash stashed away to afford a comfortable life post-work.
I want you to be one of them, and a quick clean up of your accounts is your first step to get there.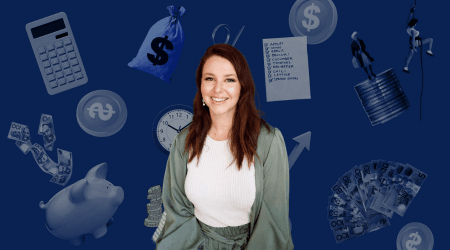 Savings with Sarah
Each Monday, our money expert Sarah Megginson shares another tip to help you save more than you spend.