Find a migration agent in Brisbane
Choose a qualified migration agent in Brisbane to help you with your visa application.
We're reader-supported and may be paid when you visit links to partner sites. We don't compare all products in the market, but we're working on it!

Brisbane is Queensland's capital and with 2 million people, it is Australia's third biggest city. Brisbane has a great combination of city conveniences, cultural institutions and natural beauty. The city's South Bank boasts wide parkland, river scenery and plenty of activities and dining options. Another bonus is the fact that Queensland's iconic Gold Coast is only an hour away.
For many people, Brisbane represents the perfect balance of city living, affordability, quality of life and access to nature.
If you need to find a migration agent located in Brisbane, there are many to choose from. Speaking to a migration agent is a good first step when looking for an Australian visa. A migration agent can help with your visa application and answer any questions you have about Australian visa law. This is very helpful given the recent termination of the 457 visa program.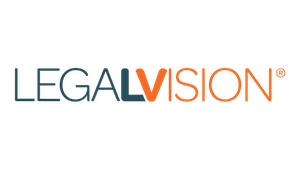 LegalVision
LegalVision have a range of migration agents and lawyers available to assist with your specific needs
Search by postcode or suburb
| Business Name | Address | Postcode | Suburb | Phone |
| --- | --- | --- | --- | --- |
| OZINSIGHT | UNIT 45/ 45 FARNE STREET SUNNYBANK HILLS QLD 4109 Australia | 4109 | SUNNYBANK HILLS | +61 7 33459676 |
| A & G Consulting Pty Ltd | 3B/18 Torbey St SUNNYBANK QLD 4109 Australia | 4109 | SUNNYBANK | +61 4 47866666 |
| A J TORBEY & ASSOCIATES | Suite 1, 1st Floor 146 Scotts Road DARRA QLD 4076 Australia | 4076 | DARRA | +61 7 33755577 |
| A Julian-Armitage | P D Connolly Chambers Level 16, 239 George Street BRISBANE QLD 4000 Australia | 4000 | BRISBANE | +61 7 32361878 |
| A.C POON & S.S RONG & S.K Wong & P.W Yu | Shop 3 Gowan Plaza, 210 Kameruka Street (and Gowan Road) CALAMVALE QLD 4116 Australia | 4116 | CALAMVALE | +61 7 3711 5595 |
| Australian Business and Education Information Services Pty Ltd | Shop G17A, G/Floor, Times Square Building 250 McDullough Street SUNNYBANK QLD 4109 Australia | 4109 | SUNNYBANK | +61 7 32196666 |
| AAA All-About-Australia Group (Australia) Pty Ltd | 2/7 Meredith Street REDCLIFFE QLD 4020 Australia | 4020 | REDCLIFFE | +61 04 08228026 |
| Emergico Pty Ltd | Colwill Place, 188B Albion Road WINDSOR QLD 4030 Australia | 4030 | WINDSOR | +61 7 38610726 |
| ABC International Group Pty Ltd | Suite 102 Times Square 250 McCullough Street SUNNYBANK QLD 4109 Australia | 4109 | SUNNYBANK | +61 7 33454488 |
| Able Legal Service | PO Box 1090 TOOMBUL QLD 4012 Australia | 4012 | TOOMBUL | +61 4 09272388 |
| Gideon James | 41 Attewell Street NUNDAH QLD 4012 Australia | 4012 | NUNDAH | +61 4 23222579 |
| AC & T International Pty Ltd | 421 Mains Road MACGREGOR QLD 4109 Australia | 4109 | MACGREGOR | +61 7 32111180 |
| AC & T International Pty Ltd | Suite 5, Level 2 233 Albert Street BRISBANE QLD 4000 Australia | 4000 | BRISBANE | +61 07 32111180 |
| Access Migration | Suite 3 661 Sherwood Road SHERWOOD QLD 4075 Australia | 4075 | SHERWOOD | +61 7 32781388 |
| Accuro Legal (Brisbane) | Suite 4, Level 13 97 Creek Street BRISBANE CITY QLD 4000 Australia | 4000 | BRISBANE CITY | +61 7 30516388 |
| ACIE International Pty Ltd | 3 Jade Close RUNCORN QLD 4113 Australia | 4113 | RUNCORN | +61 7 56188028 |
| ACLG LAWYERS | Level 54 One One One Eagle Street BRISBANE CITY QLD 4000 Australia | 4000 | BRISBANE CITY | +61 7 30126597 |
| ACLink (QLD) Education & Migration Centre | 9 Elberta Street MACGREGOR QLD 4109 Australia | 4109 | MACGREGOR | +61 07 32192291 |
| Adagent Pty Ltd | Office 11, 1st Floor, Kentlen Executive Centre 1048 - 1054 Beaudesert Road COOPERS PLAINS QLD 4108 Australia | 4108 | COOPERS PLAINS | +61 1300 267848 |
| Advance Australia Migration Consultancy | 1st Floor, 133 Redcliffe Parade REDCLIFFE QLD 4020 Australia | 4020 | REDCLIFFE | +61 04 08449829 |
| Advisers Australia Pty Ltd | C/O MBE Suite 100 4/58 High Street TOOWONG QLD 4066 Australia | 4066 | TOOWONG | +61 7 30882990 |
| AE & ASSOCIATES PTY LTD | Shop 237/38 Warner Street FORTITUDE VALLEY QLD 4006 Australia | 4006 | FORTITUDE VALLEY | +61 7 31627573 |
| LIM, PEI YI | Suite 13, 436 Ann Street BRISBANE CITY QLD 4000 Australia | 4000 | BRISBANE CITY | +61 4 23320281 |
| ZENTA MIGRATION AND EDUCATION | 64 Pinelands Rd SUNNYBANK HILLS QLD 4109 Australia | 4109 | SUNNYBANK HILLS | +61 4 33196000 |
| Afrah Elamin | 4 Tomanbil Court ALBANY CREEK QLD 4035 Australia | 4035 | ALBANY CREEK | +61 4 50451441 |
| EDUCATION EMBASSY PTY. LTD. | Office 4A, 2092 Logan Road UPPER MOUNT GRAVATT QLD 4122 Australia | 4122 | UPPER MOUNT GRAVATT | +61 7 31629257 |
| AIS Australian Immigration Specialists | POBOX 4694 FOREST LAKE QLD 4078 Australia | 4078 | FOREST LAKE | +61 4 02535910 |
| AIS Immigration Solutions | Suite 31, Level 6, K-Tower 269 Wickham Street FORTITUDE VALLEY QLD 4006 Australia | 4006 | FORTITUDE VALLEY | +61 7 32160052 |
| AUSTRALIAN LEGAL AND MIGRATION VISA SERVICES PTY. LTD. | PO Box 577 Waterford West Brisbane WATERFORD WEST QLD 4133 Australia | 4133 | WATERFORD WEST | +61 07 31331783 |
| ALAN CHANESMAN & PARTNERS PTY LTD | Level 10 239 George Street BRISBANE CITY QLD 4000 Australia | 4000 | BRISBANE CITY | +61 3 9598 6539 |
| Exclusive Migration Pty Ltd | Level 10 239 George Street BRISBANE CITY QLD 4000 Australia | 4000 | BRISBANE CITY | +61 7 31885665 |
| Alexander Law | 1/169 Given Terrace PADDINGTON QLD 4064 Australia | 4064 | PADDINGTON | +61 7 33690766 |
| Alexander Pringle | 42 Fairley St INDOOROOPILLY QLD 4068 Australia | 4068 | INDOOROOPILLY | +61 4 38580143 |
| Alexey Chekhunov | 9 Trood St MACGREGOR QLD 4109 Australia | 4109 | MACGREGOR | +61 4 20581520 |
| All About Immigration | All About Immigration Level 5, Toowong Tower, 9 Sherwood Road 18 850 764 841 TOOWONG QLD 4066 Australia | 4066 | TOOWONG | +61 07 33108896 |
| ALL LINK PTY LTD | 5 33 Stockwell Place ARCHERFIELD QLD 4108 Australia | 4108 | ARCHERFIELD | +61 4 15118586 |
| All Sun Migration | Unit 38/108 Menser Street CALAMVALE QLD 4116 Australia | 4116 | CALAMVALE | +61 7 32720068 |
| Fung Trounce McCart Pty Ltd | 3B / 46 MT Gravatt-Capalaba Road UPPER MOUNT GRAVATT QLD 4122 Australia | 4122 | UPPER MOUNT GRAVATT | +61 7 33497768 |
| Allied Immigration Services | Unit 5/121 Scanlan Road MITCHELTON QLD 4053 Australia | 4053 | MITCHELTON | +61 7 31623393 |
| Allpoints Migration | 7/15 Salt Street WINDSOR QLD 4030 Australia | 4030 | WINDSOR | +61 4 04553764 |
| Allvisa Agencies Pty. Ltd. | 17 Barber Road FERNY HILLS QLD 4055 Australia | 4055 | FERNY HILLS | +61 7 31625376 |
| Allvisa Agencies Pty. Ltd. | 17 Barber Road, FERNY HILLS QLD 4055 Australia | 4055 | FERNY HILLS | +61 07 31625376 |
| ALTITUDE MIGRATION PTY LTD | 99A Adelaide Street East CLAYFIELD QLD 4011 Australia | 4011 | CLAYFIELD | +61 7 31239826 |
| AMS BRISBANE PTY LTD | 38/223 Calam Road SUNNYBANK HILLS QLD 4109 Australia | 4109 | SUNNYBANK HILLS | +61 07 3191 4296 |
| Dinh Lawyers Migration Agents | 11 Clipper Street INALA QLD 4077 Australia | 4077 | INALA | +61 4 08773930 |
| AMS International Pty Ltd | Suite 37 223 Calam Road SUNNYBANK HILLS QLD 4109 Australia | 4109 | SUNNYBANK HILLS | +61 7 31719818 |
| AMVL MIGRATIONS PTY LTD | Level 15 66 Eagle Street BRISBANE CITY QLD 4000 Australia | 4000 | BRISBANE CITY | +61 7 32122200 |
| AVISA Migration Solutions | 101 Brighton Tce BRIGHTON QLD 4017 Australia | 4017 | BRIGHTON | +61 7 3314 0600 |
| Anabelle Buenavista Havelock | 29 Wembley Road LOGAN CENTRAL QLD 4114 Australia | 4114 | LOGAN CENTRAL | +61 7 32993953 |
| MS LEGAL PTY LTD | Level 21, Riverside Centre 123 Eagle Street Brisbane, Qld 4000 BRISBANE CITY QLD 4000 Australia | 4000 | BRISBANE CITY | +61 7 32240388 |
| APC MIGRATION PTY LTD | 186 Padstow Road EIGHT MILE PLAINS QLD 4113 Australia | 4113 | EIGHT MILE PLAINS | +61 7 38413115 |
| Arc Migration | Level 2, 80 Ipswich Rd, Woolloongabba, Brisbane, QLD 4102 WOOLLOONGABBA QLD 4102 Australia | 4102 | WOOLLOONGABBA | +61 4 16388993 |
| Arcega - Lariosa Migration Services | 1063 Rode Road MCDOWALL QLD 4053 Australia | 4053 | MCDOWALL | +61 7 33534182 |
| ARENA MIGRATION PTY. LTD. | Unit 30, Level 4 50 Sanders Street UPPER MOUNT GRAVATT QLD 4122 Australia | 4122 | UPPER MOUNT GRAVATT | +61 7 30991718 |
| AROUND THE WORLD MIGRATION & EDUCATION | unit 3, 259 Stafford Road, STAFFORD QLD 4053 Australia | 4053 | STAFFORD | +61 7 33578828 |
| ARROW IMMIGRATION PTY. LTD. | Unit 18, 26 Buckingham Place EIGHT MILE PLAINS QLD 4113 Australia | 4113 | EIGHT MILE PLAINS | +61 4 33099924 |
| WICKHAM LAWYERS PTY. LTD. | Level 3, Wickham House 155 Wickham Terrace Spring Hill SPRING HILL QLD 4000 Australia | 4000 | SPRING HILL | +61 7 38319025 |
| Asahi Legal Practice | Level 4, 138 Albert Street BRISBANE CITY QLD 4000 Australia | 4000 | BRISBANE CITY | +61 04 12911350 |
| Ashmore Brown & Associates Pty. Ltd. | Level 21, 345 Queen Street BRISBANE CITY QLD 4000 Australia | 4000 | BRISBANE CITY | +61 07 32296949 |
| Asian Services Centre Australia Pty Ltd | 124 Padstow Rd EIGHT MILE PLAINS QLD 4113 Australia | 4113 | EIGHT MILE PLAINS | +61 07 32197778 |
| Asset Lawyers | 22 Redcedar Crescent CALAMVALE QLD 4116 Australia | 4116 | CALAMVALE | +61 7 30613781 |
| Aston Lawyers | Suite 1 2072 Logan Road UPPER MOUNT GRAVATT QLD 4122 Australia | 4122 | UPPER MOUNT GRAVATT | +61 7 33499910 |
| Astro Business Solutions Pty Ltd | Unit 51. 580 Seventeen Mile Rocks Road SINNAMON PARK QLD 4073 Australia | 4073 | SINNAMON PARK | +61 4 38258772 |
| Ourvisa Solutions | 1 Conferta Place FOREST LAKE QLD 4078 Australia | 4078 | FOREST LAKE | +61 07 0400234235 |
| AU IMMIGRATION & INVESTMENT PTY. LTD. | 906, 70 Mary Street BRISBANE CITY QLD 4000 Australia | 4000 | BRISBANE CITY | +86 13 802449108 |
| Aufortune Migration & Education consultancy | PO Box 4400 FOREST LAKE QLD 4078 Australia | 4078 | FOREST LAKE | +61 7 33721874 |
| Aus Migration & Skilled Recruitment Services | Suite 4 Level 1 Hughes Professional Chambers 194 Beaudesert Road MOOROOKA QLD 4105 Australia | 4105 | MOOROOKA | +61 4 12828994 |
| Aus-Axis Pty Ltd | 17 Hoover Court STRETTON QLD 4116 Australia | 4116 | STRETTON | +61 07 32761688 |
| Aussie Migration & Visa Consultants | 1/138 CLARENCE ROAD INDOOROOPILLY QLD 4068 Australia | 4068 | INDOOROOPILLY | +61 7 31950061 |
| AUSKO PTY LTD | 6 Parkway street MACGREGOR QLD 4109 Australia | 4109 | MACGREGOR | +61 4 35387375 |
| Auslander Services Pty Ltd | 90 Mains Rd SUNNYBANK QLD 4109 Australia | 4109 | SUNNYBANK | +61 7 32760123 |
| Auspac International Pty Ltd | Office E, 242 Mains Road, AussAsia House SUNNYBANK QLD 4109 Australia | 4109 | SUNNYBANK | +61 7 33497868 |
| AUSPAC VISA | LEVEL 18 333 ANN STREET BRISBANE QLD 4000 Australia | 4000 | BRISBANE | +61 07 36330752 |
| Auspro Migration & Education Centre | 33 Casuarina Crescent CALAMVALE QLD 4116 Australia | 4116 | CALAMVALE | +61 07 37117668 |
| Aussie Migration & Visa Consultants | 1/138 CLARENCE ROAD INDOOROOPILLY, QLD 4068 25 107 036 064 INDOOROOPILLY QLD 4068 Australia | 4068 | INDOOROOPILLY | +61 4 13594346 |
| Aust Asia Business Connections Pty. Ltd. | 15 Whitewood Place ARANA HILLS QLD 4054 Australia | 4054 | ARANA HILLS | +61 7 38514808 |
| Australasia Law | 165 Biota Street INALA QLD 4077 Australia | 4077 | INALA | +61 7 38791822 |
| Australia Asia Migration Consultancy | 4F / 138 Albert Street BRISBANE QLD 4000 Australia | 4000 | BRISBANE | +61 7 30128882 |
| Australia Asia Migration Consultants Pty Ltd | Unit 7A Hyper Centre Ground Level 50-56 Sanders Street UPPER MOUNT GRAVATT QLD 4122 Australia | 4122 | UPPER MOUNT GRAVATT | +61 7 34220680 |
| AUSTRALIA OLIN PTY. LTD. | Unit 56, Pacific Centre 223 Calam Road, SUNNYBANK HILLS QLD 4109 Australia | 4109 | SUNNYBANK HILLS | +61 7 32760668 |
| Australian Consultancy Pty Ltd | 12 Daphne St GRANGE QLD 4051 Australia | 4051 | GRANGE | +61 07 33560111 |
| Australian Immigration Agency | Level 54, 111 Eagle Street BRISBANE CITY QLD 4000 Australia | 4000 | BRISBANE CITY | +61 7 30126676 |
| Premium Migration and HR Services Pty Ltd | Level 18, Riverside Centre, 123 Eagle Street BRISBANE CITY QLD 4000 Australia | 4000 | BRISBANE CITY | +61 7 31122621 |
| Australian Immigration and Multicultural Services Pty Ltd | 2103/151 George Street, BRISBANE CITY QLD 4000 Australia | 4000 | BRISBANE CITY | +61 7 32101588 |
| Simma Singh | 14 Essie Avenue TARRAGINDI QLD 4121 Australia | 4121 | TARRAGINDI | +61 07 38923097 |
| Australian Law Group | Level 4 31 Sherwood Road TOOWONG QLD 4066 Australia | 4066 | TOOWONG | +61 07 33712666 |
| Australian Migration Advice | 26 Pallaranda St TARRAGINDI QLD 4121 Australia | 4121 | TARRAGINDI | +61 4 68335320 |
| Karen Ng | Ng House 39 Melbourne St SOUTH BRISBANE QLD 4101 Australia | 4101 | SOUTH BRISBANE | +61 4 08709887 |
| Australian Migration Advisory | 320 Adelaide Street BRISBANE CITY QLD 4000 Australia | 4000 | BRISBANE CITY | +61 7 30109375 |
| AUSTRALIAN MIGRATION AGENCY | 83 Kinnaird St ASHGROVE QLD 4060 Australia | 4060 | ASHGROVE | +61 419 667878 |
| Australian Migration Group Pty Ltd | Level 5 Toowong Towers 9 Sherwood Road TOOWONG QLD 4066 Australia | 4066 | TOOWONG | +61 7 33108992 |
| Rebecca Lim Migration Pty Ltd | 50 Acorn Cct FOREST LAKE QLD 4078 Australia | 4078 | FOREST LAKE | +61 07 33723962 |
| Australian Multicultural Education Centre (AMEC) Pty Ltd | Suite 6, 3 Zamia Street SUNNYBANK QLD 4109 Australia | 4109 | SUNNYBANK | +61 7 33233168 |
| Australian National Visa Service | 37 Edwin Street KURABY QLD 4112 Australia | 4112 | KURABY | +61 4 01866248 |
| Australian Odyssey | Level 5 320 Adelaide Street BRISBANE CITY QLD 4000 Australia | 4000 | BRISBANE CITY | +61 4 32602520 |
| AUSTRALIAN SUNSHINE EDUCATION & MIGRATION PTY LTD | Unit 2A 45 Sanders Street UPPER MOUNT GRAVATT QLD 4122 Australia | 4122 | UPPER MOUNT GRAVATT | +61 4 33668258 |
| AUSTRALIAN SUNSHINE EDUCATION & MIGRATION PTY LTD | Suite 2 Ground Floor 2072 Logan Road UPPER MOUNT GRAVATT QLD 4122 Australia | 4122 | UPPER MOUNT GRAVATT | +61 4 24377460 |
| Creek Migration | 61 Willis Street TARRAGINDI QLD 4121 Australia | 4121 | TARRAGINDI | +61 4 32660431 |
| AUSTRALIAN VISA AND STUDENT SERVICES | LEVEL 1 243 EDWARD ST, BRISBANE CITY QLD 4000 Australia | 4000 | BRISBANE CITY | +61 7 32118334 |
| Sysco Holdings Pty Ltd | 25 Jindivick St JINDALEE QLD 4074 Australia | 4074 | JINDALEE | +61 7 33761974 |
| AUSTRALIAN VISA ASSISTANCE | 2 Balaton Street RIVERHILLS QLD 4074 Australia | 4074 | RIVERHILLS | +61 4 30377484 |
| Australian Visa Options | 5 Barrique Court THORNLANDS QLD 4164 Australia | 4164 | THORNLANDS | +61 1300 989546 |
| Australian Visa Team | 22 Agnew Street SANDGATE QLD 4017 Australia | 4017 | SANDGATE | +61 4 31542675 |
| Australian Visa Zone | 7 Waterville Drive, THORNLANDS QLD 4164 Australia | 4164 | THORNLANDS | +61 07 31712928 |
| Australink Alliance Lawyers & Migration Consultants | Shop 37A Forest Lake Shopping Centre 235 Forest Lake Boulevard FOREST LAKE QLD 4078 Australia | 4078 | FOREST LAKE | +61 1300 764090 |
| Austral-Oriental Education Service Pty Ltd | Suite 109 Festival Towers 108 Albert Street BRISBANE CITY QLD 4000 Australia | 4000 | BRISBANE CITY | +61 7 30031680 |
| Austravisa Migration Solutions | Unit 8 26 cairns Street KANGAROO POINT QLD 4169 Australia | 4169 | KANGAROO POINT | +61 4 23651482 |
| AVA ARAM | U 2 61 Elizabeth ST PADDINGTON QLD 4064 Australia | 4064 | PADDINGTON | +61 4 07907341 |
| BAXVEL PTY LTD | 10 Bligh Street ROCHEDALE SOUTH QLD 4123 Australia | 4123 | ROCHEDALE SOUTH | +61 7 33410831 |
| BEAVON, KATRINA | 21 Foreshore Drive SPRINGFIELD LAKES QLD 4300 Australia | 4300 | SPRINGFIELD LAKES | +61 4 11963191 |
| BECKETT, MARK | PO Box 328 ASHGROVE QLD 4060 Australia | 4060 | ASHGROVE | +61 4 12294885 |
| BEST FRIENDS TRAVEL PTY. LTD. | Lvl 5 141 Queen Street BRISBANE CITY QLD 4000 Australia | 4000 | BRISBANE CITY | +61 7 30128888 |
| BETTER FUTURE CONSULTANCIES | 14 Rosebery St HIGHGATE HILL QLD 4101 Australia | 4101 | HIGHGATE HILL | +61 4 31960777 |
| BG Migration Services | 38 Tyrrell Road JAMBOREE HEIGHTS QLD 4074 Australia | 4074 | JAMBOREE HEIGHTS | +61 07 33762452 |
| Bird Australian Migration Agency | 44 Glen Ross Road SINNAMON PARK QLD 4073 Australia | 4073 | SINNAMON PARK | +61 4 03793002 |
| BlueSky Migration | 11206/8 Harbour Road, HAMILTON QLD 4007 Australia | 4007 | HAMILTON | +61 4 32702253 |
| ESSEN LAWYERS PTY LTD | 357 Blunder Rd DURACK QLD 4077 Australia | 4077 | DURACK | +61 7 32799760 |
| Bond and Forsyth International Pty Ltd | Level 1, 25 Adelaide Street BRISBANE ADELAIDE STREET QLD 4000 Australia | 4000 | BRISBANE ADELAIDE STREET | +61 7 32101383 |
| Bose Australia Migration Services Pty. Ltd. | Level 54 111 Eagle Street BRISBANE CITY QLD 4000 Australia | 4000 | BRISBANE CITY | +61 7 32112850 |
| Botchway Ellis Group Pty Ltd | 1048 Beaudesert Road COOPERS PLAINS QLD 4108 Australia | 4108 | COOPERS PLAINS | +61 07 32465221 |
| BOWEN, MATTHEW KIMBLE | 83 Kinnaird Street, ASHGROVE QLD 4060 Australia | 4060 | ASHGROVE | +61 41 1038985 |
| BRIDGE 2 AUSTRALIA PTY LTD | 451 WARRIGAL ROAD EIGHT MILE PLAINS QLD 4113 Australia | 4113 | EIGHT MILE PLAINS | +61 4 49878468 |
| BRIDGE 2 AUSTRALIA PTY LTD | 451 Warrigal Road EIGHT MILE PLAINS QLD 4113 Australia | 4113 | EIGHT MILE PLAINS | +61 4 23323295 |
| BRIO LEGAL | Unit 2, 20 Creek Road MOUNT GRAVATT EAST QLD 4122 Australia | 4122 | MOUNT GRAVATT EAST | +61 7 31133407 |
| BRISBANE HR | Level 22, 127 Creek Street BRISBANE BRISBANE CITY QLD 4000 Australia | 4000 | BRISBANE CITY | +61 4 03216661 |
| Bruce Gleeson Solicitor | 9 Ada Street MARGATE QLD 4019 Australia | 4019 | MARGATE | +61 7 32840671 |
| Bruce Kimball Migration Services | 21 Parnoolar Crescent, FERNY HILLS QLD 4055 Australia | 4055 | FERNY HILLS | +61 4 421449924 |
| BS Mate's Pty. Ltd. | Suite 503, Level 5 190 Edward Street, BRISBANE CITY QLD 4000 Australia | 4000 | BRISBANE CITY | +61 07 30129202 |
| Probity Consultants | Level 1 371 Queen Street BRISBANE CITY QLD 4000 Australia | 4000 | BRISBANE CITY | +61 4 31768972 |
| BURROW, LIAM PETER | Level 18, Inns of Court, 107 North Quay BRISBANE CITY QLD 4000 Australia | 4000 | BRISBANE CITY | +61 7 32362200 |
| BUSINESS & FINANCIAL SOLUTIONS (AUSTRALIA) PTY. LTD. | 665 Stanley St WOOLLOONGABBA QLD 4102 Australia | 4102 | WOOLLOONGABBA | +61 7 38958277 |
| C & C Associates Consultancy | 1307/477 Boundary Street SPRING HILL QLD 4000 Australia | 4000 | SPRING HILL | +61 4 75 636 696 |
| Career Up Pty Ltd | Suite 5B, Level 5 243 Edward Street BRISBANE CITY QLD 4000 Australia | 4000 | BRISBANE CITY | +61 07 31185700 |
| CEL Consulting Pty Ltd | 62 Sanders St UPPER MOUNT GRAVATT QLD 4122 Australia | 4122 | UPPER MOUNT GRAVATT | +61 7 33493800 |
| CH MIGRATION SERVICES | 30 Wellington Place RUNCORN QLD 4113 Australia | 4113 | RUNCORN | +61 7 34231882 |
| CHAHAL, GURTEJ SINGH | 38 ATLANTIC DRIVE SPRINGFIELD LAKES QLD 4300 Australia | 4300 | SPRINGFIELD LAKES | +61 7 38141789 |
| Chand Lawyers | PO BOX 537 MOUNT GRAVATT PLAZA MOUNT GRAVATT QLD 4122 Australia | 4122 | MOUNT GRAVATT | +61 413 039368 |
| MAHAL GLOBAL CONSULTANCY PTY. LTD. | PO BOX 537 MT GRAVATT PLAZA UPPER MOUNT GRAVATT QLD 4122 Australia | 4122 | UPPER MOUNT GRAVATT | +61 4 30123064 |
| CHAU, SIMON JONYEN | LOWER GROUND FLOOR 132 WICKHAM STREET FORTITUDE VALLEY QLD 4006 Australia | 4006 | FORTITUDE VALLEY | +61 4 12888062 |
| CHEN, CHIH-JUNG S | 1 Golden Place ROBERTSON QLD 4109 Australia | 4109 | ROBERTSON | +61 7 33453643 |
| Chiao Shun International Pty Ltd | Suite 5D, Level 3 138 Albert Street BRISBANE CITY QLD 4000 Australia | 4000 | BRISBANE CITY | +61 07 30189999 |
| CITY SMART CONSULTANTS PTY. LTD. | Level 5, 150 Edward Street BRISBANE CITY QLD 4000 Australia | 4000 | BRISBANE CITY | +61 7 30030363 |
| Claudia Maria Rodenbach | 48 Omega Avenue CLEVELAND QLD 4163 Australia | 4163 | CLEVELAND | +61 7 30402869 |
| Clear Path Migration | 12 Playfair Street TARRAGINDI QLD 4121 Australia | 4121 | TARRAGINDI | +61 7 38482085 |
| CONNECT EDUCATION NETWORK PTY. LTD. | Room 605, Level 6 180 Queen Street BRISBANE QLD 4000 Australia | 4000 | BRISBANE | +61 7 30127268 |
| CONSTANTINO AND ASSOCIATES LEGAL & MIGRATION | Unit 1/ 170 Given Terrace PADDINGTON QLD 4064 Australia | 4064 | PADDINGTON | +61 4 31563477 |
| Coongie Pty Ltd | 267 Broadwater Road MANSFIELD QLD 4122 Australia | 4122 | MANSFIELD | +61 07 34206361 |
| CORNERSTONE GLOBAL MIGRATION PTY. LTD. | 6 Brookfield Road KENMORE QLD 4069 Australia | 4069 | KENMORE | +61 7 30620961 |
| CORNERSTONE GLOBAL MIGRATION PTY. LTD. | Level 22, 127 Creek street BRISBANE CITY QLD 4000 Australia | 4000 | BRISBANE CITY | +61 7 30620961 |
| CORNEY & LIND LAWYERS PTY LTD | PO Box 236 RBH Post Office ROYAL BRISBANE HOSPITAL QLD 4029 Australia | 4029 | ROYAL BRISBANE HOSPITAL | +61 7 32520011 |
| Cross Australian Visas | 1/11 Mitchell Street, KEDRON QLD 4031 Australia | 4031 | KEDRON | +61 7 33576342 |
| Cruise Lawyers | 489 Beenleigh Road SUNNYBANK QLD 4109 Australia | 4109 | SUNNYBANK | +61 7 32169007 |
| DANG MIGRATION | 14 BRYAM STREET NEW FARM QLD 4005 Australia | 4005 | NEW FARM | +61 04 66888801 |
| De Yang Consulting | 1/ 36 Hillardt Street ROBERTSON QLD 4109 Australia | 4109 | ROBERTSON | +61 07 33447796 |
| DELTA IMMIGRATION CONSULTING GROUP | Level 1/ 16 McDougall St MILTON QLD 4064 Australia | 4064 | MILTON | +61 7 30535589 |
| Demarco Law | 2/23 Glen Affric Street THE GAP QLD 4061 Australia | 4061 | THE GAP | +61 7 30757982 |
| DENOVO LAWYERS PTY LTD | Unit 12, 309 Mains Road SUNNYBANK QLD 4109 Australia | 4109 | SUNNYBANK | +61 7 33450488 |
| Direct Migration Services Pty Ltd | Level 4/ 49 Sherwood Road TOOWONG QLD 4066 Australia | 4066 | TOOWONG | +61 7 31616519 |
| PATEL, MIHIR | Suite 1 36 Station Road INDOOROOPILLY QLD 4068 Australia | 4068 | INDOOROOPILLY | +61 4 33955653 |
| DU, JIAN WEN | 43 Underwood Road EIGHT MILE PLAINS QLD 4113 Australia | 4113 | EIGHT MILE PLAINS | +61 4 33858702 |
| Easy Australian Immigration | Level 22 69 Ann Street BRISBANE CITY QLD 4000 Australia | 4000 | BRISBANE CITY | +61 7 32218898 |
| EASYGO AUSTRALIA | 18 Silex Street MANSFIELD QLD 4122 Australia | 4122 | MANSFIELD | +61 7 34113509 |
| M & M Migration Pty Ltd | Level 1 16 McDougall Street MILTON QLD 4064 Australia | 4064 | MILTON | +61 07 37208542 |
| Ebenezer Legal | Level 1, 2036 Logan Road, UPPER MOUNT GRAVATT QLD 4122 Australia | 4122 | UPPER MOUNT GRAVATT | +61 7 33497771 |
| EDUCATION AND MIGRATION SERVICES AUSTRALIA | Level 7, 359 Queen Street BRISBANE CITY QLD 4000 Australia | 4000 | BRISBANE CITY | +61 07 37331566 |
| EDUCATION AND MIGRATION SERVICES AUSTRALIA PTY LTD | Level 7 359 Queen Street BRISBANE CITY QLD 4000 Australia | 4000 | BRISBANE CITY | +61 7 55917178 |
| Harpreet Kaur | 72/75 Outlook Place DURACK QLD 4077 Australia | 4077 | DURACK | +61 4 51655151 |
| Niche Migration | Suite 1E, Level 1 33 Queen Street BRISBANE CITY QLD 4000 Australia | 4000 | BRISBANE CITY | +61 07 31588982 |
| Edwards Migration & Legal | Graceville Law Centre, Level 1, 101 Verney Road West GRACEVILLE QLD 4075 Australia | 4075 | GRACEVILLE | +61 7 37004879 |
| Graceville Lawyers | Level 1, Graceville Law Centre 101 Verney Road West GRACEVILLE QLD 4075 Australia | 4075 | GRACEVILLE | +61 7 37004879 |
| Elite Migration Advisers | 29 Tyrrell Road JAMBOREE HEIGHTS QLD 4074 Australia | 4074 | JAMBOREE HEIGHTS | +61 4 14825985 |
| Emerson Migration Law | Level 8 231 North Quay BRISBANE QLD 4001 Australia | 4001 | BRISBANE | +61 7 32114920 |
| Emma Swenson Migration Consultant | 69 Annie Street AUCHENFLOWER QLD 4066 Australia | 4066 | AUCHENFLOWER | +61 07 37009023 |
| Emmanuel Lawyers | Level 10, 239 George Street BRISBANE CITY QLD 4000 Australia | 4000 | BRISBANE CITY | +61 7 31885730 |
| TEMPEST AND ASSOCIATES PTY. LTD. | PO Box 2120 NEW FARM QLD 4005 Australia | 4005 | NEW FARM | +61 4 07804977 |
| ENLACELAWLINK | 34/119-121 Bunya Road EVERTON HILLS QLD 4053 Australia | 4053 | EVERTON HILLS | +61 7 1300125326 |
| Ernst & Young | 111 Eagle Street BRISBANE CITY QLD 4000 Australia | 4000 | BRISBANE CITY | +61 7 3011 3333 |
| ESH Migration Services | 11 Mino Street SPRINGFIELD QLD 4300 Australia | 4300 | SPRINGFIELD | +61 7 38186352 |
| ESTHER COMPANY PTY LTD | 23 Viewpoint Drive Springfield Lakes SPRINGFIELD LAKES QLD 4300 Australia | 4300 | SPRINGFIELD LAKES | +61 4 03636021 |
| Eureka Australian Migration Experts | No39 Kondalilla Parade FOREST LAKE QLD 4078 Australia | 4078 | FOREST LAKE | +61 7 31668997 |
| eVisas | Level 6, 79 Adelaide Street BRISBANE CITY QLD 4000 Australia | 4000 | BRISBANE CITY | +61 7 32113700 |
| Experience Australia | Level 23 127 Creek Street BRISBANE CITY QLD 4000 Australia | 4000 | BRISBANE CITY | +61 7 30402885 |
| EXPERT EDUCATION AND VISA SERVICES | Level 7, 97 Creek St BRISBANE CITY QLD 4000 Australia | 4000 | BRISBANE CITY | +61 4 33816007 |
| EXPERT MIGRATION | 2 TWICKENHAM PLACE BALD HILLS QLD 4036 Australia | 4036 | BALD HILLS | +61 4 12505670 |
| FDL Migration Services Australia | 3/370 George Street BRISBANE CITY QLD 4000 Australia | 4000 | BRISBANE CITY | +61 7 32100888 |
| FENSON LEGAL PTY LTD | 1/18 Torbey Street SUNNYBANK HILLS QLD 4109 Australia | 4109 | SUNNYBANK HILLS | +61 7 33233136 |
| Fenton O'Shea Law | Level 2 16 Douglas Street MILTON QLD 4064 Australia | 4064 | MILTON | +61 7 33388850 |
| Ferguson Cannon Pty Ltd | Level 3, 360 Queen Street, BRISBANE CITY QLD 4000 Australia | 4000 | BRISBANE CITY | +61 7 30354000 |
| Figtree Migration Services | 97 Dawson Road, UPPER MOUNT GRAVATT QLD 4122 Australia | 4122 | UPPER MOUNT GRAVATT | +61 07 31493904 |
| First Education Advice Centre | 2/25 Brisbane Street ST LUCIA QLD 4067 Australia | 4067 | ST LUCIA | +61 4 23079730 |
| First Step Australia Pty Ltd | 51 Lily St EVERTON HILLS QLD 4053 Australia | 4053 | EVERTON HILLS | +61 4 29792611 |
| Fischer Migration Lawyers | 20 Nelson Street DUTTON PARK QLD 4102 Australia | 4102 | DUTTON PARK | +61 7 30538155 |
| FIVEWATER MIGRATION | Suite IC, Level 1, 371 QUEEN STREET BRISBANE CITY QLD 4000 Australia | 4000 | BRISBANE CITY | +61 7 31021990 |
| FLIGHT CENTRE TRAVEL GROUP LIMITED | Southpoint 275 Grey Street SOUTH BRISBANE QLD 4101 Australia | 4101 | SOUTH BRISBANE | +61 7 30833152 |
| FortuneChance Migration Advisory | 66 2 Diamantina St CALAMVALE QLD 4116 Australia | 4116 | CALAMVALE | +61 4 66180133 |
| Foseng Enterprises Pty Ltd | Shop 9, JRSV Shopping Village, Cnr Hellawell Rd and Jackson Rd SUNNYBANK HILLS QLD 4109 Australia | 4109 | SUNNYBANK HILLS | +61 7 32728288 |
| Fragomen (Australia) Pty Limited | Level 15 300 Queen Street BRISBANE QLD 4000 Australia | 4000 | BRISBANE | +61 7 30040500 |
| Fragomen Australia | Level 15 300 Queen Street BRISBANE CITY QLD 4000 Australia | 4000 | BRISBANE CITY | +61 7 30040503 |
| SAWANT, JAYSHREE KULDEEP | 11 Bligh Street NUNDAH QLD 4012 Australia | 4012 | NUNDAH | +61 4 25130314 |
| Freedom Migration Pty Ltd | Level 22, 69 Ann Street BRISBANE CITY QLD 4000 Australia | 4000 | BRISBANE CITY | +61 4 404708686 |
| Furgan Lawyers Pty Ltd | 163 Bryant Road LOGANHOLME QLD 4129 Australia | 4129 | LOGANHOLME | +61 7 33926200 |
| Futures In Australia Migration Services | 22 Candlebark St ASPLEY QLD 4034 Australia | 4034 | ASPLEY | +61 07 35130621 |
| Gadens Lawyers | Level 11 111 Eagle Street BRISBANE CITY QLD 4000 Australia | 4000 | BRISBANE CITY | +61 7 32311666 |
| PATEL GAHAGAN LAWYERS | Level 1/16 McDougall Street MILTON QLD 4064 Australia | 4064 | MILTON | +61 4 24997752 |
| Gary de Vere | Unit 6 83 Linton Street KANGAROO POINT QLD 4169 Australia | 4169 | KANGAROO POINT | +61 07 31293836 |
| Gay and Lesbian Immigration Task Force (Queensland) Inc. (GLITF) | 34 Oxford Street PADDINGTON QLD 4064 Australia | 4064 | PADDINGTON | +61 07 33670731 |
| Gemini Migration | 9 Avondale Cres PARKINSON QLD 4115 Australia | 4115 | PARKINSON | +61 4 33451224 |
| GET MY VISA | 36 Wilga Drive BUNYA QLD 4055 Australia | 4055 | BUNYA | +61 4 00645851 |
| GLOBAL HUB PTY LTD | Level 36 Riparian Plaza 71 Eagle Street BRISBANE CITY QLD 4000 Australia | 4000 | BRISBANE CITY | +61 07 31213191 |
| Global Legal Consulting Pty Ltd | Suite 8, Level 8, 144 Adelaide Street BRISBANE CITY QLD 4000 Australia | 4000 | BRISBANE CITY | +61 07 31951823 |
| GLOBAL MATE PTY. LTD. | Suite 1B, Level 2, 144 Adelaide St BRISBANE CITY QLD 4000 Australia | 4000 | BRISBANE CITY | +61 07 31625677 |
| Shimizu Kokusai Law Office | Level 5, 262 Adelaide Street BRISBANE CITY QLD 4000 Australia | 4000 | BRISBANE CITY | +61 7 30402116 |
| GO TO COURT PTY LTD | 7/ 320 Adelaide Street BRISBANE ADELAIDE STREET QLD 4000 Australia | 4000 | BRISBANE ADELAIDE STREET | +1300 636 846 |
| GOOD ADVICE MIGRATION PTY LTD | 24, Mannetto St, Wishart WISHART QLD 4122 Australia | 4122 | WISHART | +61 4 13171804 |
| MARGAOAN, DANIELA | 19 SOUTHEY ST SALISBURY QLD 4107 Australia | 4107 | SALISBURY | +61 4 03873178 |
| GOODMAN LAWYERS PTY LTD | Level 4 110 Mary Street BRISBANE BRISBANE CITY QLD 4000 Australia | 4000 | BRISBANE CITY | +61 7 3210 0000 |
| GOPAL LAWYERS | 1644 Logan Rd MOUNT GRAVATT QLD 4122 Australia | 4122 | MOUNT GRAVATT | +61 4 22344046 |
| GOSWAMI, HARESHWAR | 34/22 Thurlow st NEWMARKET QLD 4051 Australia | 4051 | NEWMARKET | +61 4 31544585 |
| UNIQUE EDUCATION CONSULTING GROUP PTY LTD | L22 69 Ann Street BRISBANE CITY QLD 4000 | 4000 | BRISBANE CITY | +61 4 30362827 |
| GRACE MIGRATION | Unit 4, Level 1, 245 Albert Street BRISBANE CITY QLD 4000 Australia | 4000 | BRISBANE CITY | +61 07 30030028 |
| Grace Visa Services Pty ltd | 101 Ulinga Crescent PARKINSON QLD 4115 Australia | 4115 | PARKINSON | +61 7 32725214 |
| GreenLight Migration Pty Ltd | 4 Olympus Court, EATONS HILL QLD 4037 Australia | 4037 | EATONS HILL | +61 4 66596172 |
| Gupta Lawyers Pty Ltd | Suite 3 72 Vulture Street WEST END QLD 4101 Australia | 4101 | WEST END | +61 7 38460422 |
| H & N Lawyers Pty Ltd | 32 Old Progress Road RICHLANDS QLD 4077 Australia | 4077 | RICHLANDS | +61 04 37022558 |
| H&L REALTY PTY LTD | 84 Junction Road, MORNINGSIDE QLD 4170 Australia | 4170 | MORNINGSIDE | +61 4 23471895 |
| Hall Payne Lawyers | Head Office Ground Floor, 27 Peel Street SOUTH BRISBANE QLD 4101 Australia | 4101 | SOUTH BRISBANE | +61 7 30172400 |
| Hallett Legal Pty Ltd | Level 13, Emirates House, 167 Eagle Street BRISBANE CITY QLD 4000 Australia | 4000 | BRISBANE CITY | +61 7 30035315 |
| Vert Phoenix Consultancy | 11/ 121 GOLDEN AVE CALAMVALE QLD 4116 Australia | 4116 | CALAMVALE | +61 4 15261981 |
| HANHUA GLOBAL GROUP PTY LTD | LEVEL 1, 110 MARY STREET, BRISBANE CITY QLD 4000 Australia | 4000 | BRISBANE CITY | +61 7 32292461 |
| Hansol Migration Professionals Pty Ltd | Level 4 239 George Street BRISBANE CITY QLD 4000 Australia | 4000 | BRISBANE CITY | +61 7 32203644 |
| Harmony Migration Assistance | Unit 11, Dennis Court, 8 Dennis Road SPRINGWOOD QLD 4127 Australia | 4127 | SPRINGWOOD | +61 7 32083899 |
| Hawthorn Cuppaidge & Badgery | Level 7, QHA House 160 Edward St BRISBANE CITY QLD 4000 Australia | 4000 | BRISBANE CITY | +61 07 32130999 |
| HIN, ANTHONY JOSEPH | 6/62 Stevens St Yeronga 82685747781 YERONGA QLD 4104 Australia | 4104 | YERONGA | +61 4 02225126 |
| HMB CONSULTANTS | Suite 7 6 Zamia Street SUNNYBANK QLD 4109 Australia | 4109 | SUNNYBANK | +61 07 33233186 |
| HOLDING REDLICH PARTNERSHIP | Level 1, 300 Queen Street BRISBANE CITY QLD 4000 Australia | 4000 | BRISBANE CITY | +61 7 31350617 |
| Holt Durham Migration Services | Suite 53, Level 5, Silverton Place 101 Wickham Terrace BRISBANE QLD 4000 Australia | 4000 | BRISBANE | +61 7 38396500 |
| Homestates Group | Suite 9c, 30 Florence Street TENERIFFE QLD 4005 Australia | 4005 | TENERIFFE | +61 7 32528988 |
| Honest Immigrations | 433 Logan Road STONES CORNER QLD 4120 Australia | 4120 | STONES CORNER | +61 7 33948318 |
| HUNT MIGRATION (AUST) FRANCHISING PTY LTD | Level 7, 320 Adelaide St BRISBANE CITY QLD 4000 Australia | 4000 | BRISBANE CITY | +61 7 30717300 |
| HUNT MIGRATION (BRISBANE CENTRAL) PTY LTD | 7/320 Adelaide Street BRISBANE CITY QLD 4000 Australia | 4000 | BRISBANE CITY | +61 7 30717300 |
| HUNTIME PTY LTD | 12 Treetop Close CHAPEL HILL QLD 4069 Australia | 4069 | CHAPEL HILL | +61 4 38277889 |
| iae Migration | LEVEL2/ 69 ADELAIDE STREET BRISBANE CITY QLD 4000 Australia | 4000 | BRISBANE CITY | +61 7 33010917 |
| iae Migration | LEVEL2/ 69 ADELAIDE STREET BRISBANE CITY QLD 4000 Australia | 4000 | BRISBANE CITY | +61 7 30031899 |
| IMMI Migration | PO Box 2155 RUNCORN QLD 4113 Australia | 4113 | RUNCORN | +- - - |
| IMSVISA Services | 4306/55 Forbes Street WEST END QLD 4101 Australia | 4101 | WEST END | +61 7 38446564 |
| International Student Advisors Australia | Lv 21, 345 Queen Street, BRISBANE CITY QLD 4000 Australia | 4000 | BRISBANE CITY | +61 04 21754576 |
| Irish Bentley Lawyers. | Level 5, 99 Creek Street BRISBANE CITY QLD 4000 Australia | 4000 | BRISBANE CITY | +61 7 32294025 |
| JBS AUSTRALIA PTY LIMITED | 62 McRoyle Street WACOL QLD 4076 Australia | 4076 | WACOL | +61 7 3423 5042 |
| JHA, RANI | Unit 3 32 Birdwood St COORPAROO QLD 4151 Australia | 4151 | COORPAROO | +61 4 06278355 |
| Johannes Kunz Migration Services | 6 Haslam Court CARINDALE QLD 4152 Australia | 4152 | CARINDALE | +61 7 3040 8051 |
| Joseph Ho Lawyers | Shop 6 2922 Logan Road UNDERWOOD QLD 4119 Australia | 4119 | UNDERWOOD | +61 07 38418818 |
| Julian Chee Sing Wong | 35 Monterey Circuit TINGALPA QLD 4173 Australia | 4173 | TINGALPA | +61 4 406861159 |
| JYS Migration | Suite 10, Level 10 141 Queen Street BRISBANE CITY QLD 4000 Australia | 4000 | BRISBANE CITY | +61 4 12318566 |
| KAMAL ARIFFIN, SHAMSUL BAHARIN | 5 Elwyn Ct SPRINGWOOD QLD 4127 Australia | 4127 | SPRINGWOOD | +61 7 32904442 |
| Kanoon Law Group Pty Ltd | 1420 Logan Rd MOUNT GRAVATT QLD 4122 Australia | 4122 | MOUNT GRAVATT | +61 4 21325342 |
| Karol Nowak | 13 Mooloolah Court HILLCREST QLD 4118 Australia | 4118 | HILLCREST | +61 04 16125502 |
| KAUR, DILPREET | 13/ 245 Hellawell Road, SUNNYBANK HILLS QLD 4109 Australia | 4109 | SUNNYBANK HILLS | +61 4 24488931 |
| Valid Visas | 176 Kelvin Grove Road KELVIN GROVE QLD 4059 Australia | 4059 | KELVIN GROVE | +61 7 33526776 |
| KERIN LAWYERS (WOODRIDGE) PTY LTD | 4 Mayes Ave LOGAN CENTRAL QLD 4114 Australia | 4114 | LOGAN CENTRAL | +61 7 388 7650 |
| KIAEI, ALI | A49/ 41 GOTHA ST. FORTITUDE VALLEY QLD 4006 Australia | 4006 | FORTITUDE VALLEY | +61 4 01076981 |
| Kilmartin Knyvett Lawyers | Level 22 127 Creek Street BRISBANE CITY QLD 4000 Australia | 4000 | BRISBANE CITY | +61 7 32182184 |
| KIM, DO HYEONG | U5/30 Rennie Street INDOOROOPILLY QLD 4068 Australia | 4068 | INDOOROOPILLY | +61 3 31575017 |
| King Keung Philip Lee | 10 Bentleigh Street CALAMVALE QLD 4116 Australia | 4116 | CALAMVALE | +61 07 33459788 |
| Kokos Migration Services | Suite 1E 243 Edward Street BRISBANE CITY QLD 4000 Australia | 4000 | BRISBANE CITY | +61 7 32211688 |
| KPMG | Riparian Plaza, Level 16 71 Eagle Street BRISBANE QLD 4000 Australia | 4000 | BRISBANE | +61 7 32333111 |
| KRAKAT, MICHAEL | 13 Kiandra Street, CHAPEL HILL QLD 4069 Australia | 4069 | CHAPEL HILL | +61 7 37201917 |
| KZ Legal | 8/1 Welch St UNDERWOOD QLD 4119 Australia | 4119 | UNDERWOOD | +61 4 12581886 |
| L.Y KIM & B PARK | Unit 12 / 29 Selborne Street MOUNT GRAVATT EAST QLD 4122 Australia | 4122 | MOUNT GRAVATT EAST | +61 4 01830560 |
| Latif Jawadi | 1 Kempe place EDENS LANDING QLD 4207 Australia | 4207 | EDENS LANDING | +61 7 38055312 |
| Latitudes Migration Services | Level 18 344 Queen Street BRISBANE CITY QLD 4000 Australia | 4000 | BRISBANE CITY | +44 7435 752733 |
| Lattice Capital Pty Ltd | Level 1, 4/19 Aaron Place INDOOROOPILLY QLD 4068 Australia | 4068 | INDOOROOPILLY | +61 7 38784252 |
| LINHLAW | 14 Noelana St SUNNYBANK HILLS QLD 4109 Australia | 4109 | SUNNYBANK HILLS | +61 4 32448626 |
| Lorenzo Boccabella Barrister-at-Law | Level 19, Inns of Court 107 North Quay BRISBANE CITY QLD 4000 Australia | 4000 | BRISBANE CITY | +61 7 32543331 |
| LU, SHA ANNIE | 250 McCullough St SUNNYBANK QLD 4109 Australia | 4109 | SUNNYBANK | +61 4 04528028 |
| Lynfield Company Pty Ltd | 34 Brighton Road Brisbane HIGHGATE HILL QLD 4101 Australia | 4101 | HIGHGATE HILL | +61 4 50568806 |
| MACSA PTY LTD | 14 - 16 Bullock Wagon Crescent NEW BEITH QLD 4124 Australia | 4124 | NEW BEITH | +61 7 32976004 |
| MAJD VISA PTY. LTD. | Shop 6B, 12 Park Rd MILTON QLD 4064 Australia | 4064 | MILTON | +61 1300 960326 |
| Marchant Migration | 36 Victoria St KELVIN GROVE QLD 4059 Australia | 4059 | KELVIN GROVE | +61 07 38319180 |
| Margaret Le Sueur | Unit 3 54 Dorset Drive ROCHEDALE SOUTH QLD 4123 Australia | 4123 | ROCHEDALE SOUTH | +61 04 34614702 |
| Maria Fernanda Donaghy | 12 Carlton Street HIGHGATE HILL QLD 4101 Australia | 4101 | HIGHGATE HILL | +61 4 01562797 |
| MAST PTY LTD | Suite 53, Level 5 101 Wickham Terrace BRISBANE CITY QLD 4000 Australia | 4000 | BRISBANE CITY | +61 7 38396500 |
| Max International | Lvl 3 150 Edward Street BRISBANE QLD 4000 Australia | 4000 | BRISBANE | +61 7 32101975 |
| MCA Lawyers and Migration Agents | Suite 66, Level 12 - K Tower 269 Wickham Street FORTITUDE VALLEY QLD 4006 Australia | 4006 | FORTITUDE VALLEY | +61 7 32521119 |
| McCormick Group Pty Ltd | 48 Leichhardt Street SPRING HILL QLD 4000 Australia | 4000 | SPRING HILL | +61 7 30140001 |
| McCullough Robertson Lawyers | Level 11 Central Plaza Two 66 Eagle Street BRISBANE QLD 4000 Australia | 4000 | BRISBANE | +61 7 32338888 |
| McFarlane Migration Services | Corporate House Lobby 1, Level 2, 76 Skyring Terrace NEWSTEAD QLD 4006 Australia | 4006 | NEWSTEAD | +61 4 10546168 |
| RAILS | Level 1, 170 Boundary Street West End WEST END QLD 4101 Australia | 4101 | WEST END | +61 2 07 3846 9300 |
| McInnes Wilson Lawyers Pty Ltd | Level 23 345 Queen Street BRISBANE CITY QLD 4000 Australia | 4000 | BRISBANE CITY | +61 7 32310688 |
| MCINNES WILSON MIGRATION PTY LTD | Level 23, 345 Queen Street Brisbane QLD 4000 BRISBANE CITY QLD 4000 Australia | 4000 | BRISBANE CITY | +61 7 30146539 |
| MHL Legal & Notary | Level 1, 150 Charlotte St BRISBANE CITY QLD 4000 Australia | 4000 | BRISBANE CITY | +61 7 32114988 |
| MIGRATE | Level 1, 150 Adelaide Street BRISBANE CITY QLD 4000 Australia | 4000 | BRISBANE CITY | +61 4 52304288 |
| PRIWITZER, GINA | Unit 5, 79 Beatrice Terrace ASCOT QLD 4007 Australia | 4007 | ASCOT | +61 4 06027407 |
| Migrate2Oz Pty Ltd | Level 1 23 MIddle Street CLEVELAND QLD 4163 Australia | 4163 | CLEVELAND | +61 7 31777896 |
| Migration & Diversity Solutions | 5 Von Nida Street UPPER MOUNT GRAVATT QLD 4122 Australia | 4122 | UPPER MOUNT GRAVATT | +61 7 34113634 |
| MIGRATION CLOVERS | 79 Albert Street BRISBANE CITY QLD 4000 Australia | 4000 | BRISBANE CITY | +61 4 05492042 |
| Migration Evolution | 8 Southmore Street DAISY HILL QLD 4127 Australia | 4127 | DAISY HILL | +61 4 05055024 |
| SINGH, KARMINDER PAL | unit 2,38 St Pauls terrace SPRING HILL QLD 4000 Australia | 4000 | SPRING HILL | +61 07 31919982 |
| Migration Guru | Level 18 and 22 127 Creek Street BRISBANE QLD 4000 Australia | 4000 | BRISBANE | +61 7 32182738 |
| Migration Mantra | 122 Old Ipswich Road RIVERVIEW QLD 4303 Australia | 4303 | RIVERVIEW | +61 04 04014208 |
| Migration Net | Level 5, Suite 2 117 Queen Street BRISBANE CITY QLD 4000 Australia | 4000 | BRISBANE CITY | +61 4 01229866 |
| Smith Consulting Services - Migration & Education | 33 Crown St WYNNUM NORTH QLD 4178 Australia | 4178 | WYNNUM NORTH | +61 7 31030240 |
| Milner Lawyers | Level 10 217 George Street BRISBANE QLD 4000 Australia | 4000 | BRISBANE | +61 7 30115600 |
| Minter Ellison | Level 22, Waterfront Place 1 Eagle Street BRISBANE QLD 4000 Australia | 4000 | BRISBANE | +61 07 31196000 |
| MLA Migration Consultancy | 22 Cheltenham Close SUNNYBANK HILLS QLD 4109 Australia | 4109 | SUNNYBANK HILLS | +61 07 37119255 |
| Moamar Salazar Nur | PO Box 3049 SOUTH BRISBANE QLD 4101 Australia | 4101 | SOUTH BRISBANE | +61 4 04057019 |
| MODE MIGRATION SERVICES | 53 Chancellor St SHERWOOD QLD 4075 Australia | 4075 | SHERWOOD | +61 4 24558319 |
| Monarch Migration & Education Pty Ltd | Level 19, 10 Eagle Street BRISBANE CITY QLD 4000 Australia | 4000 | BRISBANE CITY | +61 7 33030262 |
| MOORE MIGRATION | 21 Greenway Circuit SPRINGFIELD QLD 4300 Australia | 4300 | SPRINGFIELD | +61 4 66595807 |
| MORADSHAHI SOLICITORS PTY LTD | Suite 7, 32 Middle Street CLEVELAND QLD 4163 Australia | 4163 | CLEVELAND | +61 4 11379080 |
| Move2Oz | 43 Falstaff St SUNNYBANK HILLS QLD 4109 Australia | 4109 | SUNNYBANK HILLS | +61 04 31730432 |
| MULLINS LAWYERS | Level 21 Riverside Centre 123 Eagle Street BRISBANE CITY QLD 4000 Australia | 4000 | BRISBANE CITY | +61 7 32240222 |
| Yourvisa4australia | 9 Trinity Close FOREST LAKE QLD 4078 Australia | 4078 | FOREST LAKE | +61 4 09059084 |
| NAIKER ASSOCIATES | 6 Joplin Street ROBERTSON QLD 4109 Australia | 4109 | ROBERTSON | +61 4 11260286 |
| No Borders Migration Advocates | Level 4 20 Park Road MILTON QLD 4064 Australia | 4064 | MILTON | +61 7 38764000 |
| NELSON L H SHUM & CO. | Suite 32, Level 7, 320 Adelaide Street, BRISBANE ADELAIDE STREET QLD 4000 Australia | 4000 | BRISBANE ADELAIDE STREET | +61 7 30109265 |
| NEW ACHIEVE QLD PTY LTD | 22 Devlan Street MANSFIELD QLD 4122 Australia | 4122 | MANSFIELD | +61 4 26917288 |
| NEW AUS GROUP PTY. LTD. | Level 19 10 Eagle Street BRISBANE CITY QLD 4000 Australia | 4000 | BRISBANE CITY | +61 7 33030128 |
| New Direction Migration | loucha123@hotmail.com CLONTARF QLD 4019 Australia | 4019 | CLONTARF | +61 4 04714534 |
| New Life Migration Consulting | 8/661 Oxley Road CORINDA QLD 4075 Australia | 4075 | CORINDA | +61 7 31509848 |
| New-Bridge Education & Migration Pty Ltd | Suite 3E, Level 3 33 Queen Street BRISBANE CITY QLD 4000 Australia | 4000 | BRISBANE CITY | +61 7 31619928 |
| No Borders Group Pty Ltd | Level 4 20 Park Road MILTON QLD 4064 Australia | 4064 | MILTON | +61 7 38764000 |
| Parsons, Nogah | 14 Dewsbury St MIDDLE PARK QLD 4074 Australia | 4074 | MIDDLE PARK | +61 4 26250242 |
| NOVA EDUCATION AND MIGRATION SERVICES | Level 2 150 Edward Street BRISBANE CITY QLD 4000 Australia | 4000 | BRISBANE CITY | +61 421 182677 |
| Ocean Migration | 59 Turner Av FAIRFIELD QLD 4103 Australia | 4103 | FAIRFIELD | +61 4 66617815 |
| Ohana Migration | 146 Annie St NEW FARM QLD 4005 Australia | 4005 | NEW FARM | +61 4 15271562 |
| Ok Immigration & Education Consulting Services | 14 Tillot Street DUTTON PARK QLD 4102 Australia | 4102 | DUTTON PARK | +61 07 38467088 |
| OKAPI MIGRATION SERVICES | 80 SKYBLUE CIRCUIT YARRABILBA QLD 4207 Australia | 4207 | YARRABILBA | +61 4 02493675 |
| OPEN MIGRATION | 880 OLD CLEVELAND ROAD CARINA QLD 4152 Australia | 4152 | CARINA | +61 4 50756210 |
| Oz Migration Agent | 18 Pineneedle Place SUNNYBANK HILLS QLD 4109 Australia | 4109 | SUNNYBANK HILLS | +61 4 12783911 |
| OZFAIR MIGRATION PTY LTD | Suite 3, Level 1, 233 Albert St BRISBANE CITY QLD 4000 Australia | 4000 | BRISBANE CITY | +61 4 21007803 |
| OZSKY BRISBANE PTY. LTD. | Level 7, 149 Wickham Terrace SPRING HILL QLD 4000 Australia | 4000 | SPRING HILL | +61 7 33331998 |
| Pacific Sunshine Group Pty Ltd | Suite 8A, Carnaby Centre 409 Mains Road SUNNYBANK QLD 4109 Australia | 4109 | SUNNYBANK | +61 07 34220080 |
| PARAKH, UMESH CHAMPALAL | Unit 72/20 Sanflex Street DARRA QLD 4076 Australia | 4076 | DARRA | +61 4 51625790 |
| PEOPLE MIGRATION CONSULTING PTY LTD | 9 Hercules Street HAMILTON QLD 4007 Australia | 4007 | HAMILTON | +61 410 313292 |
| Pham Solicitors | Suite 105, Richlands Plaza Business Centre 32 Old Progress Road RICHLANDS QLD 4077 Australia | 4077 | RICHLANDS | +61 7 38792655 |
| Piecederes Migration Services Pty Ltd | G Tower D Garden Square 643 Kessels Road UPPER MOUNT GRAVATT QLD 4122 Australia | 4122 | UPPER MOUNT GRAVATT | +61 07 38700513 |
| Pi-En Hsu | 835 Musgrave Road ROBERTSON QLD 4109 Australia | 4109 | ROBERTSON | +61 4 21569264 |
| WADLEY, DAVINA | 4/12 Simon Street YERONGA QLD 4104 Australia | 4104 | YERONGA | +61 4 18881982 |
| PLUS CONSULTANTS PTY. LTD. | 50 Donnington Street CARINDALE QLD 4152 Australia | 4152 | CARINDALE | +61 7 3369 7587 |
| PNC LEGAL PTY LTD | Level 2, 96 Mt Gravatt-Capalaba Rd UPPER MOUNT GRAVATT QLD 4122 Australia | 4122 | UPPER MOUNT GRAVATT | +61 7 33456665 |
| Poetry Australia migration | 17 Dell Street ROCHEDALE QLD 4123 Australia | 4123 | ROCHEDALE | +61 7 31891169 |
| Porta-Orlando Law Practice | Unit 3, 420 Newman Road, GEEBUNG QLD 4034 Australia | 4034 | GEEBUNG | +61 7 32653888 |
| Positive Legal | Suite 8 409 Mains Road MACGREGOR QLD 4109 Australia | 4109 | MACGREGOR | +61 7 33104111 |
| PR MIGRATION SERVICES | Unit 3, 28 Carrara Street MOUNT GRAVATT EAST QLD 4122 Australia | 4122 | MOUNT GRAVATT EAST | +61 4 14323257 |
| PricewaterhouseCoopers | 480 Queen Street BRISBANE CITY QLD 4000 Australia | 4000 | BRISBANE CITY | +61 07 3257 5274 |
| PRISONERS' LEGAL SERVICE INC | BRISBANE QLD 4001 Australia | 4001 | BRISBANE | +61 07 38465074 |
| PROACTIVE ALLIED SERVICES PTY LTD | P O BOX 80 SUNNYBANK QLD 4109 Australia | 4109 | SUNNYBANK | +61 7 32726405 |
| Progress Migration | 24 Vanessa Blvd, SPRINGWOOD QLD 4127 Australia | 4127 | SPRINGWOOD | +61 7 31333878 |
| Quantum Migration | 66 brookvale drive UNDERWOOD QLD 4119 Australia | 4119 | UNDERWOOD | +61 4 34588497 |
| QUEENSLAND MIGRATION PRACTICE | Level 19, Waterfront Place, 1 Eagle Street Brisbane Queensland, 4000 BRISBANE CITY QLD 4000 Australia | 4000 | BRISBANE CITY | +61 7 33600845 |
| QUEENSLAND MIGRATION PRACTICE | 19/1 Eagle St BRISBANE CITY QLD 4000 Australia | 4000 | BRISBANE CITY | +61 07 33600846 |
| Rapport Lawyers | Suite 105 Times Square Sunnybank 250 McCullough Street SUNNYBANK QLD 4109 Australia | 4109 | SUNNYBANK | +61 7 33443833 |
| Reality-Maker Pty Ltd | 342 Riding Rd 33575225540 BALMORAL QLD 4171 Australia | 4171 | BALMORAL | +61 7 33956281 |
| Reecha Gogna | Brisbane CALAMVALE QLD 4116 Australia | 4116 | CALAMVALE | +61 0 467370395 |
| Refugee and Immigration Legal Service Inc | 1 / 170 Boundary Street WEST END QLD 4101 Australia | 4101 | WEST END | +61 7 38469300 |
| RENU MIGRATION SERVICES | 24 Nicholson Street GREENSLOPES QLD 4120 Australia | 4120 | GREENSLOPES | +61 7 33242376 |
| Republic Migration International | unit 36 number 11 Taigum Place TAIGUM QLD 4018 Australia | 4018 | TAIGUM | +61 4 49977629 |
| RESULTS MIGRATION PTY. LTD. | 8/87 Wickham Terrace SPRING HILL QLD 4000 Australia | 4000 | SPRING HILL | +61 7 1800808717 |
| Rex Howard and Associates | 83 Jutland Street OXLEY QLD 4075 Australia | 4075 | OXLEY | +61 7 32780247 |
| RIGHTWAY MIGRATION & EDUCATION CONSULTANTS PTY. LTD. | 4/2A Alpita Street KURABY QLD 4112 Australia | 4112 | KURABY | +61 4 30070131 |
| RKPS Global Immigration Pty Ltd | 11/3299 Logan Road UNDERWOOD QLD 4119 Australia | 4119 | UNDERWOOD | +61 04 01312909 |
| Roo - Migration | 4/45 Wagner Road CLAYFIELD QLD 4011 Australia | 4011 | CLAYFIELD | +61 4 01916194 |
| Rostron Carlyle Solicitors | Level 15, 270 Adelaide Street BRISBANE CITY QLD 4000 Australia | 4000 | BRISBANE CITY | +61 7 30098444 |
| VISA HELP AUSTRALIA PTY LTD | 43 Cobbin Circuit REDBANK PLAINS QLD 4301 Australia | 4301 | REDBANK PLAINS | +1800 847 243 |
| SALVO MIGRATION | Level 5 320 Adelaide Street BRISBANE QLD 4001 Australia | 4001 | BRISBANE | +61 4 50449417 |
| Salvos Legal (Humanitarian) Limited | 27 Smiths Road GOODNA QLD 4300 Australia | 4300 | GOODNA | +61 7 32808860 |
| SAMUTA, JENNIFER EILEEN | 433 Logan Road STONES CORNER QLD 4120 Australia | 4120 | STONES CORNER | +61 04 21161881 |
| SCOPE MIGRATION PTY LTD | Level 18 123 Eagle Street BRISBANE CITY QLD 4000 Australia | 4000 | BRISBANE CITY | +61 04 12567674 |
| Scott Migration | COORPAROO QLD 4151 Australia | 4151 | COORPAROO | +61 4 17108218 |
| TOBASI, MAHMOUD ZAFER | 176 FINGAL ST TARRAGINDI QLD 4121 | 4121 | TARRAGINDI | +61 4 12952358 |
| Select Australia Visa & Migration Services | 320 Adelaide St BRISBANE CITY QLD 4000 Australia | 4000 | BRISBANE CITY | +61 7 30109774 |
| Sirus Education Australia Pty Ltd | Level 9 300 Adelaide St BRISBANE ADELAIDE STREET QLD 4000 Australia | 4000 | BRISBANE ADELAIDE STREET | +61 7 33618177 |
| Seyed Shahabeddin Fatemi | 44/ 16 Westacott Street NUNDAH QLD 4012 Australia | 4012 | NUNDAH | +61 07 33590303 |
| SHANE CRAWFORD PTY LTD | Level 18, 324 Queen Street BRISBANE CITY QLD 4000 Australia | 4000 | BRISBANE CITY | +61 (0)468 433533 |
| Sharma Lawyers | 18 Connors St Graceville QLD 4075 GRACEVILLE QLD 4075 Australia | 4075 | GRACEVILLE | +61 07 33793699 |
| Shout Migration | 80 Delville Ave MOOROOKA QLD 4105 Australia | 4105 | MOOROOKA | +61 07 30402662 |
| Shu-Biu Lee | 66 Belvedere Crescent SUNNYBANK QLD 4109 Australia | 4109 | SUNNYBANK | +61 07 32733322 |
| SIC LINKS PTY LTD | Level 6, 141 Queen Street BRISBANE CITY QLD 4000 Australia | 4000 | BRISBANE CITY | +61 07 31725472 |
| Signet Consulting & Migration | 8 Hillside Place, THE GAP QLD 4061 Australia | 4061 | THE GAP | +61 7 33000101 |
| SILBURN, ALLISON MARGARET | 202 Stradbroke Avenue WYNNUM QLD 4178 Australia | 4178 | WYNNUM | +61 7 33967339 |
| SILVER WING PTY LTD | Unit 77/37 Slobodian Avenue, EIGHT MILE PLAINS QLD 4113 Australia | 4113 | EIGHT MILE PLAINS | +61 4 449123457 |
| Silverbay Australia Migration & Recruitment | Unit 203, Point Plaza, 14 Oxley Avenue WOODY POINT QLD 4019 Australia | 4019 | WOODY POINT | +61 4 16863818 |
| Sinooz Cooperation Services Pty Ltd | 2 Botanical Drive, UNDERWOOD QLD 4119 Australia | 4119 | UNDERWOOD | +61 7 32776390 |
| Sirus Migration | Level 9b 300 Adelaide Street BRISBANE CITY QLD 4000 Australia | 4000 | BRISBANE CITY | +61 7 33618177 |
| Skypoint Migration and Visa Services | 15 Bella Vista Circuit EDENS LANDING QLD 4207 Australia | 4207 | EDENS LANDING | +61 4 33708706 |
| SLIGHT EDGE MIGRATION | 35 Kurrajong Place BRIDGEMAN DOWNS QLD 4035 Australia | 4035 | BRIDGEMAN DOWNS | +61 409 505050 |
| Smart Migration Pty Ltd | Suite 6 3 Curban Street UNDERWOOD QLD 4119 Australia | 4119 | UNDERWOOD | +61 7 32197119 |
| Solely Migration | 5 Fair Street ONE MILE QLD 4305 Australia | 4305 | ONE MILE | +61 4 48000764 |
| Souryaphanh Ngaosyvathn | 165 Wardell St ENOGGERA QLD 4051 Australia | 4051 | ENOGGERA | +66 9 86395465 |
| Southside Lawyers | 22 Tamarind Street INALA QLD 4077 Australia | 4077 | INALA | +61 07 33729071 |
| SREERAMOJU, VINOD KUMAR | 22 MOSSMAN PARADE WATERFORD QLD 4133 Australia | 4133 | WATERFORD | +61 7 32875562 |
| St Vincent de Paul Society QLD | State Office, 10 Merivale St SOUTH BRISBANE QLD 4101 Australia | 4101 | SOUTH BRISBANE | +61 7 55614700 |
| Star Migration Pty Ltd | 4 Conley Ave THORNLANDS QLD 4164 Australia | 4164 | THORNLANDS | +61 2 32062041 |
| Stephens and Tozer | Level 12 179 North Quay BRISBANE CITY QLD 4000 Australia | 4000 | BRISBANE CITY | +61 7 30343888 |
| Sukhmani Immigration Services | 3/581 Fairfield Road YERONGA QLD 4104 Australia | 4104 | YERONGA | +61 4 04823179 |
| Sunshine International Consulting Pty Ltd | 342 Upper Roma Street BRISBANE CITY QLD 4000 Australia | 4000 | BRISBANE CITY | +61 07 32114190 |
| SUPPORTING AUSTRALIAN MIGRATION | 49 St Augustine's drive AUGUSTINE HEIGHTS QLD 4300 Australia | 4300 | AUGUSTINE HEIGHTS | +61 4 08721853 |
| Synapse Migration | 34 Clemesha KEPERRA QLD 4054 Australia | 4054 | KEPERRA | +04 04 0400921342 |
| T Lawyers Pty Ltd | Shop B, 32 Inala Civic Centre Corsair Avenue INALA QLD 4077 Australia | 4077 | INALA | +61 7 38799533 |
| Taljaard Consultants | 143/16 Surbiton Court CARINDALE QLD 4152 Australia | 4152 | CARINDALE | +61 07 38430142 |
| Tam Van Nguyen | 1B/82 Eugenia Street INALA QLD 4077 Australia | 4077 | INALA | +61 7 38791610 |
| TAMLYN GROUP PTY LTD | Level 3, 112 Queen Street BRISBANE CITY QLD 4000 Australia | 4000 | BRISBANE CITY | +61 7 38004794 |
| Target Consultancy Australia | 34 Tennessee Way BERRINBA QLD 4117 Australia | 4117 | BERRINBA | +61 4 32099918 |
| TDK Law | Equity Court, Suite 3, First Floor, 33 Sanders St UPPER MOUNT GRAVATT QLD 4122 Australia | 4122 | UPPER MOUNT GRAVATT | +61 7 32193370 |
| TH Migrations | SUITE 3/ 50 ANDERSON ST FORTITUDE VALLEY QLD 4006 Australia | 4006 | FORTITUDE VALLEY | +61 4 34637385 |
| The Immigration Hub | 3 tivoli court ROCHEDALE SOUTH QLD 4123 Australia | 4123 | ROCHEDALE SOUTH | +61 04 10837707 |
| The Trustee for SKYVIEW MIGRATION | Suite 5 Level 3 144 Adelaide Street BRISBANE CITY QLD 4000 Australia | 4000 | BRISBANE CITY | +61 7 32119038 |
| THE WARRENER GROUP | Unit 6 / 150 Meadowlands Road CARINA QLD 4152 Australia | 4152 | CARINA | +61 4 77215215 |
| Thomas Kung Lawyers | Suite 59 Pacific Centre 223 Calam Road SUNNYBANK HILLS QLD 4109 Australia | 4109 | SUNNYBANK HILLS | +61 7 37119688 |
| Timpson Immigration Lawyers | Level 21 345 Queen Street BRISBANE CITY QLD 4000 Australia | 4000 | BRISBANE CITY | +61 7 31669100 |
| Ting Xu | 23 Bobbie St. PARKINSON QLD 4115 Australia | 4115 | PARKINSON | +61 4 11649467 |
| TN LAWYERS & IMMIGRATION CONSULTANTS | 135B Sandgate Road ALBION QLD 4010 Australia | 4010 | ALBION | +61 7 31948816 |
| TONIO LAWYERS PTY LTD | Suite 2 1404 Logan Road MOUNT GRAVATT QLD 4122 Australia | 4122 | MOUNT GRAVATT | +61 4 14656436 |
| Truong Immigration Services | 11 Kittyhawk Avenue INALA QLD 4077 Australia | 4077 | INALA | +61 07 32788911 |
| UQ UNION LEGAL SERVICE PTY LTD | Level 4, Union Complex, Building 21A UNIVERSITY OF QUEENSLAND QLD 4072 Australia | 4072 | UNIVERSITY OF QUEENSLAND | +61 7 3346 3414 |
| V EDUCATION PTY LTD | 85 VICTORIA STREET FAIRFIELD QLD 4103 Australia | 4103 | FAIRFIELD | +61 4 12836789 |
| VAC INTERNATIONAL GROUP PTY LTD | Level 5, 189 Grey Street SOUTH BRISBANE QLD 4101 Australia | 4101 | SOUTH BRISBANE | +61 7 37116188 |
| Van Zyl Lawyers | 11 Argent place SUNNYBANK HILLS QLD 4109 Australia | 4109 | SUNNYBANK HILLS | +61 7 32724771 |
| Victor International Pty Ltd | 6052/6 Parkland Boulevard BRISBANE CITY QLD 4000 Australia | 4000 | BRISBANE CITY | +61 07 32100916 |
| VIRK, AMARPREET KAUR | 100 Rochedale Rd ROCHEDALE QLD 4123 Australia | 4123 | ROCHEDALE | +61 7 31889772 |
| VISA Aus | Level 36, Riparian Plaza 71 Eagle Street BRISBANE CITY QLD 4000 Australia | 4000 | BRISBANE CITY | +61 7 3121 3112 |
| VISA CONSULTANT | 6 Tallaroon street SHAILER PARK QLD 4128 Australia | 4128 | SHAILER PARK | +61 07 38094349 |
| Visa Gurus Pty Ltd | 21 Parkview Street, MILTON QLD 4064 Australia | 4064 | MILTON | +61 7 38467774 |
| Visa One Pty Ltd | Level 27, Santos Building, 32 Turbot Street BRISBANE CITY QLD 4000 Australia | 4000 | BRISBANE CITY | +61 (0) 1300619977 |
| Visa Point Migration Services | 3/727 Stanley Street WOOLLOONGABBA QLD 4102 Australia | 4102 | WOOLLOONGABBA | +61 07 33104595 |
| Visa Zone Australia | Level 3, 349 Coronation Drive, MILTON QLD 4064 Australia | 4064 | MILTON | +61 7 38787282 |
| VISAPUNDIT | 36 Harold Street VIRGINIA QLD 4014 Australia | 4014 | VIRGINIA | +61 4 21194984 |
| VISASONLINE PTY LTD | 4022/37c Harbour Rd HAMILTON QLD 4007 Australia | 4007 | HAMILTON | +61 4 08479636 |
| VisaWays Australia | Level 19, 1 Eagle Street BRISBANE CITY QLD 4000 Australia | 4000 | BRISBANE CITY | +61 7 33600234 |
| VIVID PROFESSIONAL SERVICES PTY LTD | Suite 502, Level 5, Landhope, 131 Wickham Terrace SPRING HILL QLD 4000 Australia | 4000 | SPRING HILL | +61 7 31572837 |
| VS MIGRATION SERVICES | 7/2 Clausen Street Mount Gravatt East MOUNT GRAVATT EAST QLD 4122 Australia | 4122 | MOUNT GRAVATT EAST | +61 7 31724978 |
| W J MARKWELL MIGRATION AGENT PTY LTD | Level 4, Quay Central, 95 North Quay, BRISBANE CITY QLD 4000 Australia | 4000 | BRISBANE CITY | +61 7 30084354 |
| WAI & CO LAWYERS PTY LTD | Suite 207 Times Square 250 McCullough Street SUNNYBANK QLD 4109 Australia | 4109 | SUNNYBANK | +61 4 03359522 |
| WAIALAE PTY LTD | 9 Catchlove Crescent AUGUSTINE HEIGHTS QLD 4300 Australia | 4300 | AUGUSTINE HEIGHTS | +61 4 23931500 |
| WANG, HAIYANG | 3 Coachwood Court MACKENZIE QLD 4156 Australia | 4156 | MACKENZIE | +61 7 433301201 |
| Way4 Visa | 11 Rossinton Street BIRKDALE QLD 4159 Australia | 4159 | BIRKDALE | +61 7 31342187 |
| Welch Law | Level 3 - Milton Business Centre 349 Coronation Drive MILTON QLD 4064 Australia | 4064 | MILTON | +61 7 38423177 |
| Wesley Lawyers | Suite 37, 7th Floor, 269 Wickham Street FORTITUDE VALLEY QLD 4006 Australia | 4006 | FORTITUDE VALLEY | +61 07 38521788 |
| West Moreton Migrant Resource Service Inc. | 33 Queen Street GOODNA QLD 4300 Australia | 4300 | GOODNA | +61 07 38181648 |
| WF YAU Lawyers & Notary | 17/ 3 Zamia Street SUNNYBANK QLD 4109 Australia | 4109 | SUNNYBANK | +61 7 34201111 |
| Williams and Associates Lawyers Pty Ltd | Suite 75, Silverton Place 101 Wickham Terrace BRISBANE QLD 4000 Australia | 4000 | BRISBANE | +61 7 37331390 |
| WILSON CONSULTING SERVICES PTY LTD | 43 Worchester Crescent WAKERLEY QLD 4154 Australia | 4154 | WAKERLEY | +61 7 38908973 |
| Winplex Consultants Pty. Ltd. | 17 Batman Crescent SPRINGWOOD QLD 4127 Australia | 4127 | SPRINGWOOD | +61 07 32993949 |
| WINTHROP MASON PTY LTD | Level 19, AMP Place, 10 Eagle Street BRISBANE CITY QLD 4000 Australia | 4000 | BRISBANE CITY | +61 7 33030843 |
| World 2 Australia Migration Solutions Pty Ltd | 44 Vansittart Road REGENTS PARK QLD 4118 Australia | 4118 | REGENTS PARK | +61 7 30590325 |
| WT Migration | 29 Dolomite Street RUNCORN QLD 4113 Australia | 4113 | RUNCORN | +61 7 32190371 |
| Wulff Consulting | 22 Edinburgh Castle Road KEDRON QLD 4031 Australia | 4031 | KEDRON | +61 4 37731134 |
| YALE MIGRATION AND EDUCATION CONSULTANTS PTY. LTD. | U 66/ 121 Golden Avenue CALAMVALE QLD 4116 Australia | 4116 | CALAMVALE | +61 7 3157 7592 |
| YES International Pty Ltd | Suite 1D, Level 3, 144 Adelaide Street BRISBANE CITY QLD 4000 Australia | 4000 | BRISBANE CITY | +61 7 32201128 |
| YES VISA PTY. LTD. | 39 Bushmills Court HILLCREST QLD 4118 Australia | 4118 | HILLCREST | +61 4 28254653 |
| Your Migration Australia Pty Ltd | Level 21 345 Queen Street BRISBANE QLD 4000 Australia | 4000 | BRISBANE | +61 7 30126082 |
| YOUR MIGRATION NETWORK | 27 Olive Street, NUNDAH QLD 4012 Australia | 4012 | NUNDAH | +61 4 50684979 |
| Yu Chambers | 6 Eiley St RUNCORN QLD 4113 Australia | 4113 | RUNCORN | +61 07 31888029 |
| ZHANG, NI | P O Box 864 BROWNS PLAINS QLD 4118 Australia | 4118 | BROWNS PLAINS | +61 4 14728108 |
More guides on Finder