Make money from home
Start making extra money without leaving the house.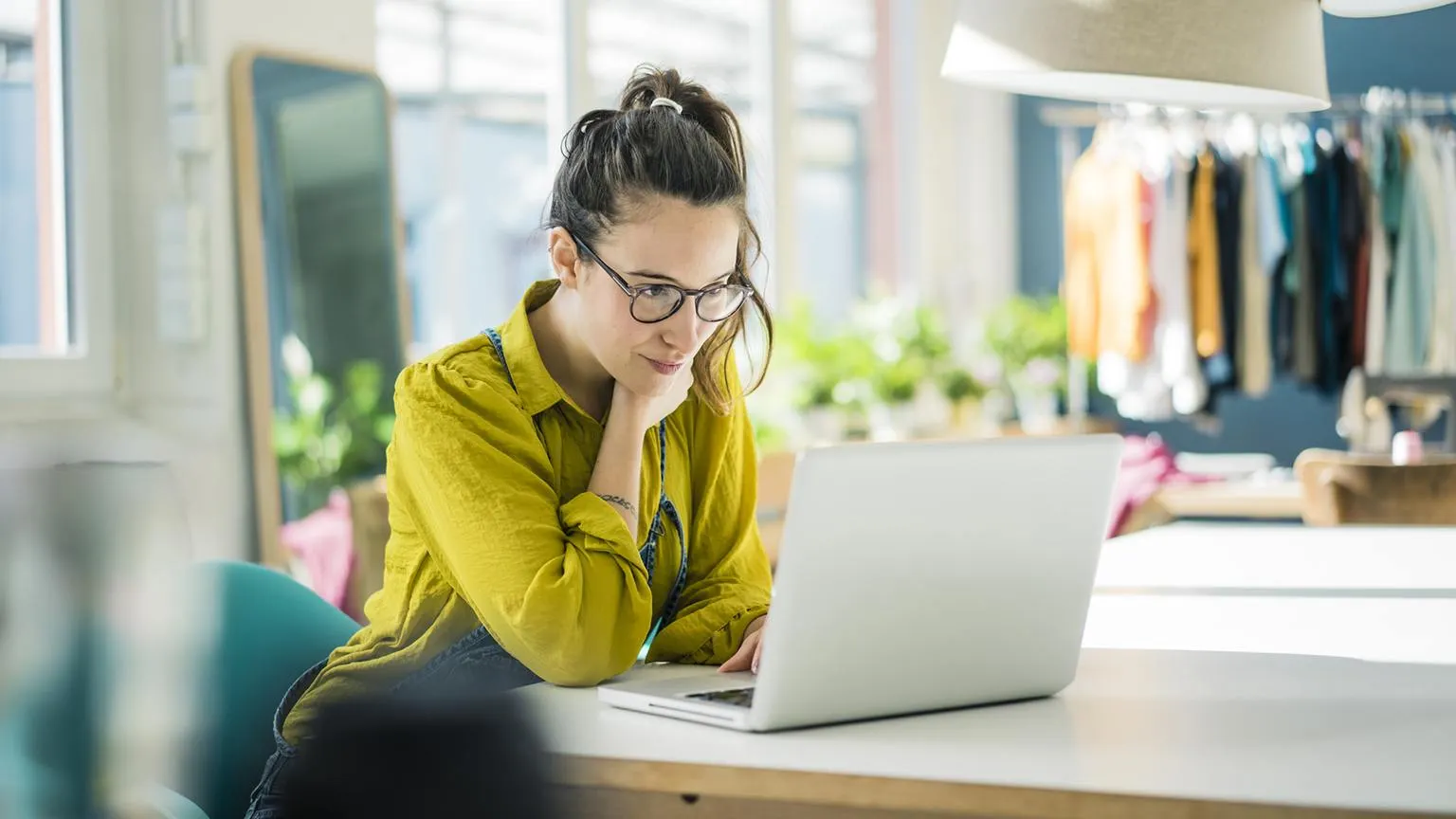 Whether you're a full-time worker, a stay-at-home parent or a student, you can make money from home with a little extra work. Check out these 20 ideas to see how you could put more cash in your pocket at the end of the month.
Coronavirus assistance: Free bonus mobile phone data to help you work from home
Start your own blog or online business

Creating your own blog on sites like WordPress is really easy and costs very little. If you have a passion, there's a good chance you can make money writing about it. Topics like travel, cooking, health, finance and technology can be particularly lucrative. Once you've created your website, affiliate marketing and product endorsement deals can help make your website profitable.
Watch videos and get paid

Believe it or not, you can now get paid to watch videos ranging from movie trailers to news. Sites like Swagbucks pay you for watching videos for a certain length of time. You earn Swagbucks (points) that you can then redeem for gift cards or cashback offers from PayPal.
Get paid to use apps

There are companies that pay you for installing their apps. What's more, you can earn some extra cash by keeping these apps installed on your phone. For instance, the Nielsen Mobile App studies the websites and apps you like to use in return for an award.
Start freelancing

Freelancing can be a really good way to massively increase your income. Whether you already have a full-time job or are a stay-at-home parent, you can earn extra money writing, editing and proofreading for businesses and marketing companies. Check out sites like Upwork and Fiverr for all kinds of freelance work ranging from graphic design to web programming.
Invest in stocks

Thanks to online share trading platforms, you can become a stock trader from your very own living room. While it can be a risky venture for the inexperienced, trading apps such as IG or Stake let you make money online by buying stocks for a low price and selling them for a higher price. Plus, if you invest in dividend stocks, you can create a passive income without ever needing to sell the stocks.
Use a different search engine

By default, you probably use Google to search for something on the Internet. However, if you use the Bing search engine, you can earn points that you can redeem for rewards and earn up to $10 a month. It may not seem like much, but you're really not changing your routine, so what's the harm?
Rent your parking space

Sites like Spacer and Parkhound let you rent out your parking space whenever you don't need it. If you live in the city, an area near a busy train station or where parking is in demand, consider renting out your space. Everything is done via the app, so dealing with bookings is really easy.
Rent your car

If you live in a city, you can make money renting your car. Car sharing has become hugely popular in recent years, giving people who don't own cars the chance to rent someone else's for a few hours whenever they need one. Car sharing services like Car Next Door are really popular in cities like Sydney and Melbourne.
Rent your clothes online

Got expensive clothes or outfits you haven't worn in a while? Renting your clothes can be a great way to make sure they aren't wasted. There are a number of clothes rental services cropping up throughout Australia at the moment, which proves there's a big demand for it.
Tutor online

Without leaving your home, you could teach English to someone in Hong Kong, help someone get through their VCE exams or teach history to a university student. Sites like Chegg are easy to use and can be a great place to get started.
Get paid to be healthy

There are health apps that give you points for making healthy decisions like exercising and eating well. You can redeem most of these points for cash or gift cards. Some combine with other fitness apps you might already be using to help you rack up the points.
Make money testing websites

You can get paid to share your thoughts on a website. Simply open the website, click around to see what works and get paid. User testing can be a really easy task to do in your spare time and could earn you quite a lot of extra cash.
Affiliate marketing

If you're already running a blog on something that you're interested in, there's no reason you can't make money from it. Join an associate network like Amazon Affiliate where you can earn a percentage in advertising fees by choosing products to promote and advertise on your site.
Make money cooking

If you've got talent when it comes to cooking, you can make money running your own catering business from your kitchen. From cakes to cookies, it's possible to make a lot of money selling your treats at birthdays, parties and other events.
Sell your vintage and antique stuff

From old collectibles and antiques to vintage clothes and memorabilia, you can make a lot from selling belongings you've had for a long time. If you have any antiques or collectibles, be sure to get them appraised first so you don't sell them at low prices.
Make money from your artistic side

Etsy is a great way to make money and be creative at the same time. Do a bit of research to see what's popular and what you would like to do, then start creating! With a niche for everyone, it's often only a matter of time before your idea becomes successful.
Sell your old mobile phone

Rather than simply letting your old phone sit in a drawer collecting dust, you can sell it online. Sites like Mobile Monster and Sell Your Mobile give you cash for your old mobile. Generally, the newer the phone, the more money you'll get for it, though sometimes old parts are particularly valuable as well.
Airbnb

If you're a homeowner, Airbnb can help pay for all those bills, including your mortgage. Originally popular in specific areas, these days Airbnb is just about everywhere. If you travel a lot, rent your entire place out while you're away. You can also make money renting out a spare room to guests.
Sell your photos

Whether you're an amateur photographer or have a pile of photos from various trips and holidays, you can make money selling them online. Stock photo sites like Shutterstock purchase photos from anyone. Often it's the simple, everyday pictures that are most popular, so you don't have to go to extremes to capture the best photograph.
Start a side business

Have you got something you're passionate about? If so, the chances are that someone else is as well. Side businesses require hard work and dedication, but if you're willing to put in the hours, they often pay off. You could work with an existing company like Avon or find something within your local community that people would like.
Become a pet sitter

If you have some spare hours in the day and are an animal lover, then a pet sitter might be the job for you. You can make your home suitable for looking after other people's pets while they're away on holiday or for business.
Picture: GettyImages
Icons made by Vectors Market, Smashicons, Flat Icons, itim2101, Nikita Golubev, Flat Icons, Pixel Buddha from www.flaticon.com

Related Posts