Fabulously furnish your first apartment for under $2,000
You've got the place, paid your bond and the first week's rent. Now you just need something to eat, relax and sleep on.
I've moved houses so many times that I've become a master of kitting out an entire apartment on a budget.
I'll be honest, my journey hasn't been pretty.
I've slept on air mattresses that have popped in the middle of the night. I've slept on mattresses on the floor in the middle of cockroach infestations. I've even slept on lounges, convinced that I didn't really need a bed (you do, for the record).
But I've come a long way since then. I'm now sleeping on a real mattress and have a cute little apartment that even my mum is impressed with.
That's why I've put together this guide on how to furnish your first apartment. Better yet, you can do it for under $2,000.
Finder's
Smarter Shopping
series is presented by humm buy now, pay later. Purchase 'Little things' up to $2000 and repay in 5 or 10 fortnightly slices, interest free. Buy big things up to $30,000 and depending on where you make your purchase, you could have up to 60 months to pay, with no interest ever!
Learn more
.
How to furnish your apartment for under $2,000
A place to sleep: What to buy
MALM Bed Frame from IKEA, $279
Yes, we're making you get a bed frame. It can be tempting to do the old mattress on the floor situation, but you'll feel like you've got your life together a whole lot more if you have a bed frame. To help your budget, I'd opt for a cheap one with good storage to hide some of your clothing out of sight. Then, decorate it with fairy lights to give it a little more personality. For $279, you can get this one from IKEA in a double bed size.
HAFSLO Spring Mattress from IKEA, $179
A cheap IKEA mattress is a good option for your initial apartment buy as it won't cause stress to your bank account. I've slept on an IKEA mattress most of my life. It gets the job done, but it's not a forever solution. I'd recommend sticking to this one for your initial move, then a few months down the track when your cash is a bit more relaxed, level up to a lux Koala mattress.
Vintage Design Cotton Velvet Quilt Cover Set from Temple and Webster, $79
I'm a strong advocate for paying a little more for bed linen. This set from Temple and Webster is a little bit more expensive than your standard Kmart set, but it'll make your sleep that much better. Plus, it'll inject more oomph into your room and give it a pop of colour. Pair it with some indoor plants to bring the outdoors in.
Koala Pillow from Koala, $150
The benefits of a good night's sleep will do wonders for your wellbeing and that's why I recommend splurging on a good quality pillow in your initial move. I'd never believed in expensive pillows until I met this one. I've found it a good decision to put the cash in on luxury comfort items like this one as you'll reap the benefits immediately. Never again will I skimp on bedding when I'm setting up an apartment.
Side table from Gumtree or Facebook Marketplace
To save on cash, I'd suggest getting additional pieces like side tables second hand. Gumtree and Facebook Marketplace are great options for getting cheap pieces. You could also check out your local charity shop for items and upcycle them to add character and keep prices low.
Total so far: $687
---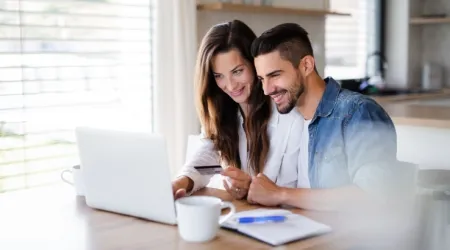 SPONSORED: Shopping from overseas is starting to make sense again, but avoid these traps to make sure you're getting the best value.
Read more…
---
A place to relax: What to buy
FRIHETEN Corner Sofa-Bed With Storage from IKEA, $799
I've sworn by this sofa-bed for my entire apartment-living tenure. I got my brother and sister hooked on this sofa. It's the perfect size for a small apartment as you can fit three people on it. It separates rooms nicely as it's an L-shape, plus there's actually storage underneath the long chaise! To top it off, the bottom of the lounge folds out into a bed, so you can have your family and friends stay over and not need to sleep on the floor. I've also found this sofa-bed on Gumtree a few times, so check there too if you want to save some extra cash.
BESTA TV Bench With Drawers from IKEA, $245
In case you haven't realised yet, I'm a fan of anything with storage in it. This simple TV bench gives your telly a cute little set-up, as well as giving you some valuable storage space. It has two drawers to store all your things out of sight. Plus, you can get it in a nice stained oak finish to help bring trendy Scandi style into your home.
Sub total: $1,044
Total so far: $1,731
---
A place to eat: What to buy
Drop Leaf Dining Table from IKEA, $249
I'm a strong advocate for a foldable dining table. One like this is particularly good if you're moving into a small apartment that's short on room. Use your dining table for multiple purposes to enhance space – as a dining table, a study and extra kitchen bench space.
KYRRE Stools from IKEA, $20 each
We love a multi-tasker. Stools like these are good for not just sitting away underneath your dining table, but also as small coffee tables if you've got people over for a cup of tea. They don't take up extra space, which is definitely a plus when moving into a new apartment. Get at least two so you've got a space for a guest when you have them over.
Sub total: $289
Grand Total: $2,020
---
Tips for furnishing your first apartment without breaking the bank
I don't know about you, but I continuously put off getting my own apartment because of the huge initial expenses that come with setting up your own place. I'd always relied on housemates' furniture, especially for big items like fridges and other whitegoods.
The costs can easily creep up, especially because you don't realise how much you use something until you no longer have it at your fingertips.
1. Before you buy it new, check if there is a version of it on Gumtree or Facebook Marketplace
I've actually done this so many times. I'll go to IKEA and check out what furniture I want and what fits my space, then I'll write it down and head straight to Gumtree. I've managed to get that same corner sofa-bed for $400 cheaper, just because it's been pre-loved. Plus, you get to help the environment a little by not buying new, which is always a plus in my eyes.
2. Take advantage of apps that let you pay for your big purchases in instalments
I never had a credit card as I'm notoriously terrible with impulse spending. That's why apps like humm are super useful for me. I can buy my larger purchases like couches, fridges and beds, and get an interest-free instalment pay-back plan. It just means that I don't have to worry about a huge chunk of cash coming from my savings account alongside bond and rent, and I can live comfortably.
I personally find this way easier to deal with and way less stressful than paying everything up-front and struggling to pay for groceries for the next month.
3. You can always level up later
Think about furnishing your apartment in stages. Buy what you need first, then what you want at a later date when you're more financially stable.
I struggled a bit with this, especially when I was met with the rug of my dreams. The only catch was that it was $300 and I just didn't have that spare cash lying around.
To fill the rug-shaped hole in my heart, I borrowed one of my mum's old rugs that she kept in the front room that was a similar style. A few months later when I had the spare cash, I finally got the rug. And damn, it looks good.
Just because you want something now, it doesn't mean you have to get it. You can always level up your rugs – or other furniture – at a later date to something that you really want. But it doesn't all have to happen at once.
---
What not to sacrifice in your first apartment
It's easy to start making sacrifices when you're furnishing your first apartment. Money becomes a whole lot more valuable when you're looking at paying over a grand for a fridge. Paying more for some things can seem a little hard, especially if there's a cheaper way to do it.
I've made a lot of sacrifices when living out of home. But there's some that I would absolutely not recommend you do.
1. Bed bases
I hate to sound like your mother, but you need a bed base. Some of us can make the whole sleeping on the ground thing look cute, but it's actually kind of gross.
At one point, I was sleeping on a mattress on the ground while my sharehouse had a cockroach infestation. Seeing a cockroach crawl on to my floor-mattress was the straw that broke the camel's back. Don't do what I did.
After five years living out of home, I finally bought a bed base and I'm never going back.
2. Good quality pillows
Now, I love a good Kmart haul as much as anyone. I would always opt for a $10 quilt cover set and $15 pillow to get me by. But when you remember that you spend one-third of your life sleeping, it becomes even more important to make sure that you're sleeping on quality stuff, irrespective of your budget.
I always scoffed at people who paid $150 for a pillow – until I actually did it. Now I'm that person.
In my experience, you can get by with a cheap mattress – it's not ideal, but it's definitely doable. But cheap pillows? Hell no.
After I splurged on my Koala pillow, I found that my neck pain disappeared and I actually slept through the night.
3. Storage
Don't underestimate the importance of storage in your new place, especially if you don't have a built-in wardrobe or plenty of cupboards.
Look for TV cabinets with drawers or cupboards and bed frames with storage underneath. You can even find lounges with built-in storage under the seats!
Having enough storage will help you keep your home free of clutter and stress.
The information provided is general advice only and does not take into account your individual needs, objectives or financial situation. Consider the product information and your own circumstances before you make any decision. Compare your options and get advice if you are uncertain.
Picture: GettyImages
SMARTER SHOPPING: THE SERIES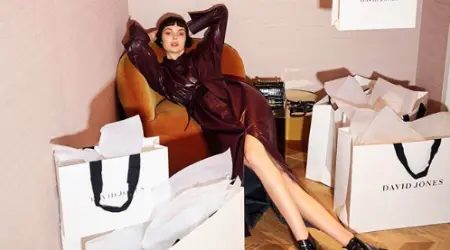 SPONSORED: Mark the best sale events of 2020 on your calendar and shop smart all year round.
Read more…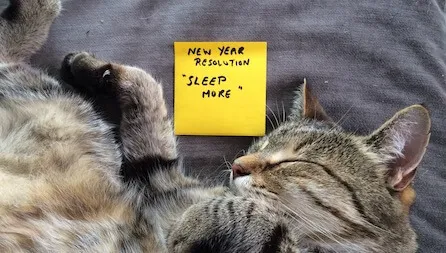 SPONSORED: Here are four easy ways to make over your finances for the new year - from credit scores to superannuation we show you how to get sorted and save money.
Read more…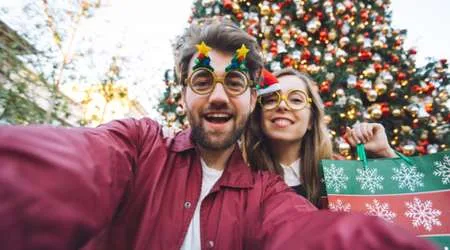 SPONSORED: Here's how you can reduce your spending this Christmas and start saving money for next Christmas at the same time. 
Read more…
Sponsor video