City Index review: Forex and CFD trading account
Access over 4,500 financial markets via CFDs, including 84 forex currency pairs.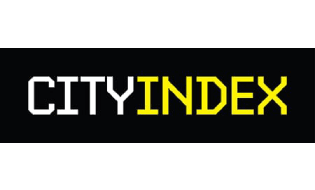 Disclaimer: CFDs and forex are complex financial products that come with a high risk of losing money. Most retail client accounts lose money trading CFDs and forex. Consider whether you can afford to lose your money.
We're committed to our readers and editorial independence. We don't compare all products in the market and may receive compensation when we refer you to our partners, but this does not influence our opinions or reviews. Learn more about Finder .
Details
Type of broker
Online
Available markets
Forex, commodities, cryptocurrency, stock CFDs, index CFDs
Minimum Spreads for Major Currencies
0.5 - 1.22 pips
Leverage
200:1 - 500:1
Commission
$0
Minimum Trade Size
0.01 lots
Platforms
MetaTrader 4
At Pro
Advantage Web
Support
Live chat, email, telephone
Quick verdict
Good for
Education and market analysis
The option of MetaTrader 4
Demo account option
Who is City Index?
City Index is owned by parent company GAIN Capital Holdings. GAIN Capital are a New York Stock Exchange listed company (NYSE:GCAP) and boast other major forex brands under their umbrella such as Forex.com and Faraday Research.
While GAIN Capital have their headquarters based in New Jersey, USA, they have a massive global presence with staff across three major continents, North America, Europe and Asia/Australia. The City Index brand itself has its own office based in Sydney, ensuring local support is world-class and the company's regulatory requirements are fully met.
Overall, City Index are renowned for being one of the largest retail forex brokers in the world and a track record of service and delivery that speaks for itself.
What are the key features of City Index forex and CFD trading?
It's the sheer size and brand name of City Index that puts the company at the top of a forex or CFD trader's mind. Their trading education, news and choice of markets that clients can trade are key features worth noting.
Educational resources
Access free video tutorials and trading examples to improve your skills and boost your confidence. The tool Recognia is a leader in providing premium analysis and trade recommendations, and the AT Pro platform offers over 100 automatic trading strategies.
Market News
Just like their trading education section, City Index's market news is an excellent resource. With a team of dedicated market analysts posting daily blogs covering both fundamental and technical analysis, you can always stay up to date with what's happening in global markets.
Regulated in Australia
City Index is fully regulated by the Australian Securities and Investment Commission (ASIC). Access fast deposits and withdrawals through local banks and be assured that there's a course of action that you can take if something does go wrong.
Trade on multiple platforms and devices
You have multiple options when it comes to how you trade with City Index. With a selection of desktop, cloud and mobile based apps available, you're never far from your City Index account. Access chart live streaming, full access to markets and live updates at home or on the go.
Trade forex and CFDs your way
Use 80+ technical indicators to help identify trends and trading opportunities. Trade your strategy using a number of order types available including stop, limit, market, OCO (one cancels other) and trailing stop orders. With City Index, you're free to trade your strategy of choice, in your own way.
What markets can I trade with City Index?
As a City Index trader, you'll have access to the following markets.
Forex. Trade forex markets with tight spreads and fast executions. Choose from 84 forex currency pairs and trade them on the City Index platform or via MetaTrader 4 (MT4).
Share market CFDs. Go long or short on both Australian and global share market CFDs. Gain access to over 4,500 global shares including names such as Telstra and Apple.
Commodities. Trade over 25 global commodities markets such as gold, silver, natural gas and even wheat. If there's a market for the commodity, then you can trade it on your City Index account.
Indices. Trade 21 global stock market indices with spreads as tight as 1 pip. Whether it's the local Australia 200, the US S&P 500 or even the German DAX 30, the choice is there.
Other markets. As well as the standard markets listed above, a City Index account gives you the ability to trade options, interest rates and even bond markets.
Cryptocurrencies. The latest markets that City Index gives you the ability to trade, are cryptocurrencies. Find and trade high volatility opportunities across a range of USD denominated crypto markets.
What trading platforms are available with City Index?
Whether you choose to trade on the City Index's HTML5 based Web Trader platform, their proprietary AT Pro platform, or the popular MetaTrader 4 platform, you can access them all anywhere, anytime via a multitude of desktop and mobile options.
Advantage Web. A browser-based trading platform with customisable screen layouts, which lets you create watch lists, view detailed charts, and track prices. Advantage Web is compatible with Windows and Mac operating systems and most browsers, as well as iOS and Android smartphones.
AT Pro. A desktop platform for advanced traders which provides powerful analysis tools, auto-trading strategies, advanced charting package and superior speed and efficiency.
MetaTrader 4 (MT4). One of the world's most popular trading platforms, City Index forex traders get exclusive access to MT4 Enhanced features such as customisable leverage and price tolerance for better trades on a volatile market. City Index traders also get access to MT4 on tablet and mobile devices. MT4 is compatible with iOS, Android and Blackberry iOS smartphones, Android and Apple tablets and Windows desktop computers running Windows XP or later operating systems.
Web Trader. Customise this platform to suit your individual trading style, with the ability to design the platform to your preferences. Access advanced, custom indicators and advanced trading tools with high-level risk management options. This platform is powered by HTML5 for fast execution and powerful charts.
What account types are available with City Index?
If you choose to trade forex and CFDs with City Index, the following explanation will help you to choose the account type that's right for your personal circumstances.
Personal account. The correct account type if you're an individual trader. This is the most popular account type and is known for its competitive pricing, execution and dedicated support from the City Index team.
Self-Managed Super Fund (SMSF) account. This is the account type for you if you're managing your own super fund. When you apply for a Self-Managed Super Fund CFD trading account with City Index, you're going to need all the relevant supporting documentation.
Corporate and Trust account. If you're a corporation or have a trust that you're trading on the behalf of then this is the account type you're going to choose. Once again, you're going to need all of the relevant documentation that supports this.
Joint account. The account for you if you're trading with your spouse or business partner. The documentation required is going to have to be provided by both parties who will have access to the account.
What customer support options are available from City Index?
Access customer service 24 hours a day, 5 days a week from their local offices in Australia. Whether you have a question about your trading platform or a particular trade that has been executed on your account, City Index is known for being able to offer meaningful support when called upon.
Popular FAQ Section. This is the support section of the City Index website. It features a range of common questions that have been asked before you. This is your obvious first stop when it comes to support.
Live chat. The live chat feature is the most handy support medium a broker can offer. If you need a fast answer to a simple question, then the support team at City Index can answer it here.
Email. For deeper support queries that require more than a one off chat, you may need to email clientservices@cityindex.com. This allows you to attach documents and easily keep track of the conversation in an email thread.
Telephone. The City Index office phone number is 1800 354 182. Renowned for their customer support, if you're more of a conversational, people person then this support option is for you.
What are City Index's spreads, margins and commissions?
The spread is the difference between the buy and sell price on a trade. City Index offers both fixed and variable spreads. The spread varies between markets, but as an example the minimum spread on the forex AUD/USD currency pair is 0.5, while the average is listed as 0.73. Use a third party spread comparison tool, or alternatively click the open account button above and open a City Index demo account test spreads under live market conditions.
Margin on the other hand, is the amount of money needed in your account, for you to open a trade. City Index margins start from 0.5%. The default leverage is 50:1 or a 2% margin. However, you are able to adjust your leverage ratio up or down depending on how comfortable you are with risk.
All CFDs are commission free, except share market CFDs which vary. The commission charged on Australian share market CFDs is 0.08% (with a $5 minimum).
What are the account funding options on a City Index account?
City Index allows clients a number of options when it comes to funding their account.
Card deposits. City Index allows Mastercard/Visa credit and debit options. Be careful with credit card funding, because while Citi Index may not charge you any fees, your bank may charge you for a cash advance.
Bank deposit/electronic funds transfer. This includes BPAY and is a fee free account funding and withdrawal option.
Note that there is no charge from City Index to fund your account via debit card, and so long as the names match, you can register up to three cards on your account.
What are the pros and cons of trading forex and CFDs with City Index?
Pros
MetaTrader 4 supported. MT4 is the most popular forex trading platform amongst retail traders and the option is a welcome addition.
Free educational resources. City Index are a global giant and their market analysts and educators are some of the best in the business.
Free demo account. If you're not ready to go live trading forex or CFDs, then City Index offer a free demo available to practice on.
Cons
Risk. Trading CFDs is extremely risky, and you could lose more than your initial capital.
How do I open an account with City Index?
Follow the following steps to open a City Index forex or CFD account:
Step 1. Fill out an application form online. You can do this by clicking the "Go to site" button on this page.
Step 2. You need to enter your name, address, date of birth and contact information.
Step 3. Verify your identity using your Medicare card, passport or driver's licence.
Step 4. You will also need to provide some information about your trading experience.
Step 5. Log into your account and add funds via credit card, debit card, BPAY or wire transfer.
Alternatively, you can download a demo trading account by entering your name, email and phone number. You can use the demo account for 14 days to practice forex trading with $10,000 virtual funds. You can re-apply after 14 days if you want to continue trading using the demo account.
City Index frequently asked questions