Bitcoin (BTC) price prediction 2021
A comprehensive guide to the factors that could influence Bitcoin's value in the short, medium and long term.
CoinSpot Cryptocurrency Exchange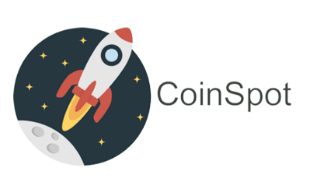 Buy 250+ cryptos
Range of payment methods
0.1% market order fee
1% instant buy fee
Go to site
We're reader-supported and may be paid when you visit links to partner sites. We don't compare all products in the market, but we're working on it!
The world's best-known and most widely traded cryptocurrency, Bitcoin (BTC) is often considered to be a hedge in times of uncertainty and an alternative to traditional currencies.
With coronavirus-related shutdowns continuing and the future uncertain, many people believe Bitcoin prices could be on the rise.
Let's look at how coronavirus could affect Bitcoin and some of the other factors may influence its price.
Disclaimer: This information should not be interpreted as an endorsement of cryptocurrency or any specific provider, service or offering. It is not a recommendation to trade.
Quick facts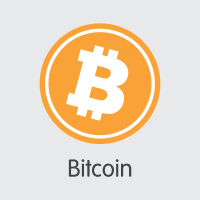 | | |
| --- | --- |
| Coin name | Bitcoin |
| Symbol | BTC |
| Algorithm type | SHA-256 |
| Mineable | Yes |
| Launch date | 9 January 2009 |
Bitcoin price prediction
You're probably be well aware that cryptocurrencies are highly volatile, and Bitcoin is no exception. The price of Bitcoin can rise of fall sharply in a short space of time, as influenced by a variety of factors. You'll need to carefully consider all the issues that could potentially lead to growth or decline in the currency's value.
How does coronavirus affect Bitcoin prices?
There are theories as to why coronavirus will make Bitcoin prices rise, as well as theories for why it will make Bitcoin prices fall.
Why prices could rise
The addition of coronavirus to an already-fragile global economy resulted in a market crash, while lockdowns, travel bans and business closures triggered wide unemployment.
Many countries are now initiating social and economic relief efforts. In the case of the United States, the European Union, Australia and others, these relief efforts include quantitative easing, which essentially involves printing money.
This has raised concerns about inflation, and whether fiat currencies such as dollars could lose their value.
In these cases people traditionally turn to assets like gold, which act as an alternative store of value, theoretically able to retain worth even if the value of fiat currency declines.
Bitcoin is frequently positioned as an alternative store of value, similar to gold but with the extra benefits of being a purely digital asset, such as easier storage, the ability to be spent like money and the ability to be quickly and easily transferred anywhere in the world.
Criticisms
Some people criticise the idea that coronavirus could make Bitcoin prices rise.
Firstly, Bitcoin prices actually dropped as markets fell near the start of the global coronavirus outbreak. Critics say this shows that Bitcoin is a risky, speculative asset rather than a safe haven.
However, gold prices dropped during the same period, and there is precedent for gold prices initially dropping during a financial crisis before bouncing back later.
Another criticism is that people simply won't be interested in buying Bitcoin when they've lost their jobs, or won't have the money to buy risky "investments" like Bitcoin. Others point out that despite everything going on, Bitcoin is still volatile and susceptible to market manipulation, and technically unable to handle large scale use.
Many of these factors could affect Bitcoin's long term outlook, with or without coronavirus. So if you're thinking of buying Bitcoin, make sure you also consider the following:
What could drive Bitcoin's growth?
Limited supply. The total supply of Bitcoin is limited to 21 million, and there are around 18 million BTC already circulation. This is an important factor to consider when determining the supply/demand equation and the influence it could have on price.
Prestige and credibility. Mention the word "cryptocurrency" and the first word that comes to many minds will be Bitcoin. Launched in 2009, Bitcoin has been around a long time (in crypto terms) and is the most widely recognised digital currency.
Media hype. If Bitcoin goes on another price surge like it did in 2017, expect it to be extensively covered in the media. Positive media coverage can potentially lead to increased demand for a particular currency.
Ease of access. As the most popular cryptocurrency (in trading volume) in the world, Bitcoin can be traded on cryptocurrency exchanges all over the world. This makes it easy to access and also increases its credibility.
Increasing acceptance. If the number of businesses and service providers that accept Bitcoin as payment increases, this could increase demand for the currency. Increased interest from institutional investors, as hedge funds and other financial services providers start offering Bitcoin trading options, could also drive up demand.
Upcoming tech developments. There is a range of upcoming tech upgrades and proposals designed to overcome Bitcoin's scalability issues. For example, the introduction of SegWit, designed to improve transaction times and lower fees, and the rollout of the Lightning Network, a relay network that aims to further reduce fees and speed up transaction times. If successful, this could vastly improve Bitcoin's functionality.
What could hold Bitcoin back?
Scalability problems. Bitcoin has been criticised for its slow transaction times and high transaction fees, and there are concerns over whether Bitcoin will be competitive even with the Lightning Network.
Mining concerns. As Bitcoin mining becomes increasingly difficult and expensive, this could narrow the field of miners able to compete and centralise the process.
Market competition. The cryptocurrency market is becoming increasingly crowded as a wide variety of altcoins compete for market share. While many of those coins aren't necessarily direct competitors for Bitcoin, they could still detract from Bitcoin's overall market dominance.
Threat of increased regulation. Cryptocurrency is still in its infancy and there are regular media reports of governments around the world introducing tighter legislation targeting digital currencies. These announcements can have an impact on the price of Bitcoin – for example, Bitcoin's value dropped almost 20% in January 2018 amidst rumours of a Chinese government crackdown on cryptocurrencies.
Negative news. While positive media stories can potentially drive values up, negative media stories, such as those reporting Bitcoin bubbles, can also have an effect on prices.
Lack of cryptocurrency adoption. Cryptocurrencies are yet to achieve widespread adoption. While there are plenty of projects working on bringing cryptos to the mainstream, a lack of acceptance of digital currencies across the board could potentially affect values.
Community disagreements. The governance of Bitcoin can also influence its price. For example, disagreements about changes or upgrades to Bitcoin's underlying technology can cause infighting, potentially leading to hard forks like the one that created Bitcoin Cash (BCH) in August 2017.
Where to buy Bitcoin
What's coming up in Bitcoin's roadmap
Bitcoin is an open-source project and, as such, doesn't have an official roadmap. However, there are a few key challenges and developments coming up for Bitcoin in the future.
One of the best-known is the Lightning Network. Currently in the testing stage, the Lightning Network is designed to solve Bitcoin's problems of slow transaction speeds and high fees. A payment network layered on top of the Bitcoin blockchain, Lightning Network could potentially have a big influence on the usability of Bitcoin, but the exact effects it will have remain to be seen.
Bitcoin's competition
The cryptocurrency sphere is crowded and becoming increasingly competitive all the time. If you're thinking of buying Bitcoin, it's important to be aware of the influences (both positive and negative) that the actions of competitors could have on the price of Bitcoin. Some of the main competitors to consider include:
Beyond 2021: What does the future hold for Bitcoin?
Cryptocurrencies are highly speculative, so any predictions of Bitcoin's future value should always be taken with a very large grain of salt. That said, traders and crypto enthusiasts all around the world will be watching what happens to Bitcoin with a high level of interest.
As the best-known and most popular (in terms of trading volume) of all cryptocurrencies, Bitcoin has the enviable position of being the digital currency with the most credibility and widespread recognition. If cryptocurrencies can continue their push into the mainstream, Bitcoin is well placed to take advantage of any increased consumer demand.
However, it does face a few key threats. The biggest of those currently is the problem of scalability, which is one key area where some competing cryptocurrencies are well ahead of Bitcoin. While the Lightning Network is often held up as the key to solving this problem, there are concerns over whether the complications associated with the Lightning Network mean Bitcoin will still be functionally inferior to its faster competitors, even with it.
The threat of increased regulation of cryptocurrency markets by governments around the world should also not be underestimated, as regulatory changes could have a significant impact on Bitcoin's value.
Happenings in the cryptocurrency industry itself can also impact prices, and has many times before. Exchange closures, new partnerships and the growing or shrinking acceptance of Bitcoin as a payment system can all affect prices.
The next 12 months promise to be a fascinating period as Bitcoin, and the cryptocurrency market as a whole, continues to mature.
Bottom line
If you're considering buying Bitcoin (BTC), the most important points to remember are to do your research and to familiarise yourself with all the risks involved. Though this digital currency has delivered substantial returns to its early adopters, that's no guarantee of future growth.
If cryptocurrencies can continue their push into the mainstream and achieve widespread acceptance, not only among consumers but also from governments around the world, this could mean good things for Bitcoin. And if the scalability issues facing the Bitcoin blockchain can be successfully overcome, there seems to be potential for future growth.
However, don't forget that the cryptocurrency sphere is increasingly crowded, and Bitcoin is sure to face plenty of threats to its title as the world's number-one cryptocurrency from a host of well-organised and professionally backed competitors. Watch this space to see how it all unfolds.
---
Images: Shutterstock
Disclaimer: Cryptocurrencies are speculative, complex and involve significant risks – they are highly volatile and sensitive to secondary activity. Performance is unpredictable and past performance is no guarantee of future performance. Consider your own circumstances, and obtain your own advice, before relying on this information. You should also verify the nature of any product or service (including its legal status and relevant regulatory requirements) and consult the relevant Regulators' websites before making any decision. Finder, or the author, may have holdings in the cryptocurrencies discussed.
More guides on Finder