Angus Kidman, Editor-in-Chief for Finder
---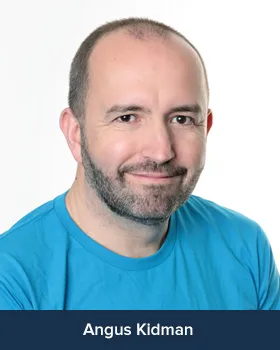 To contact Angus:

Email

@gusworld

/pub/angus-kidman/1/568/822
Send Mail: Level 10 / 99 York Street, Sydney NSW 2000
---
I like helping people make informed choices, so finder is the perfect place for me to work!
Angus
Angus is the Editor-in-Chief at Finder. He's been writing about technology, travel, finance and other topics for more than 20 years, and appears regularly on TV and radio helping explain how it all works.
Prior to joining Finder, Angus spent seven years as editor for Lifehacker Australia, turning the site into one of Australia's biggest technology destinations. He has written for dozens of magazines, newspapers and web sites, and is a frequent nominee and winner at the annual Media Connect IT Journalism Awards.
A lifelong geek, red wine addict, travel lover and karaoke enthusiast, Angus has an honours degree (and a university medal) in linguistics, and a growing pile of novels-in-progress he really ought to finish writing.
Related Posts