How working from home could benefit you
Working from home for at least part of the week has been said to improve overall wellness. But is it right for you?
Using home as a work base is simply not an option for some professions, but many employers are adopting a flexible approach when it comes to work-life balance. More and more companies have started opening themselves up to a new structure where employees can work from home either full-time or on an as-needed basis. The big question, though, is will it be beneficial for you?
There seems to be a divide when it comes to the option of working from home. Many people believe they'll get nothing done and feel isolated working alone, while others maintain they will be happier and more productive working away. We take a look at the benefits of working from home to help you decide if a more flexible working arrangement is right for you.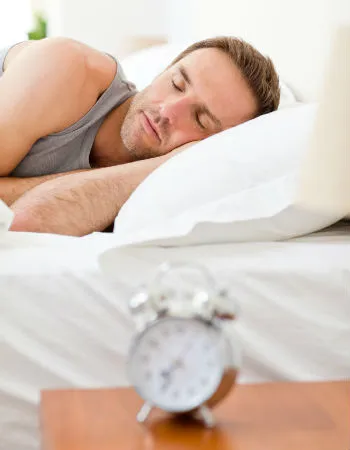 1. Later starts
Even if you're a naturally early riser, getting up at five or six every morning can leave you feeling exhausted. While having a consistent starting time for your work days can help set a routine for your body clock, it doesn't give you any leeway to recover after a night where you didn't get a decent rest. With 33–45% of Australian adults found to be sleep-deprived most nights, it's likely this is effecting your productivity as well as your health.
No matter how many coffees you knock back the following morning, there's no denying that a lack of sleep negatively impacts your motivation along with your wellbeing. By working from home, you give yourself the opportunity to have a longer snooze by cutting out the time it would have taken you to get ready and make your commute. This means less stress on nights when you can't get to bed early or can't seem to fall asleep, as well as higher productivity levels the next day.
On the flip side of this, working from home may also present an opportunity to start your working day earlier, meaning you can clock off earlier too. Either way, flexible working hours can greatly improve your work-life balance.
---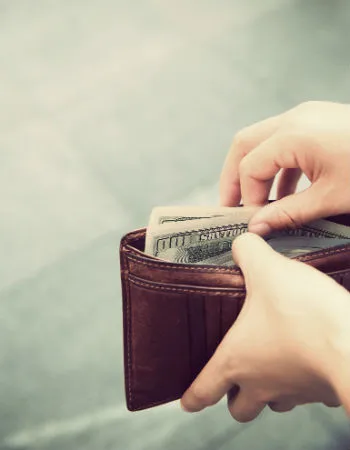 2. Saving money
Without thinking about it, we can spend quite a lot of money on work-related costs. From petrol or public transport fees to make the commute, to indirect costs such as laundry and dry-cleaning of work clothes, the monetary cost of working can start to add up.
By working at home at least one day a week, you can cut back on expenses that are otherwise unavoidable. For instance, workers with children may find they're able to reduce or forgo childcare arrangements.
You can also save money on food and drink by having lunch at home instead of being tempted to eat at the cafe around the corner from your office.
---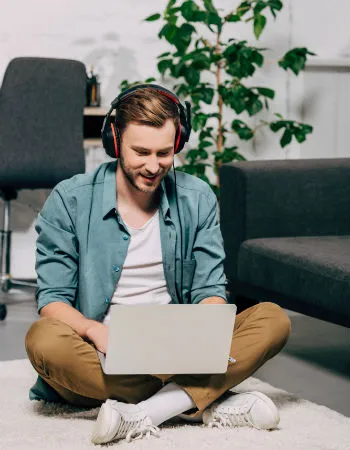 3. Fewer distractions
The biggest fear for many people when working from home is they'll be too distracted to be productive. Often, though, getting away from a workplace environment can actually help you to stay focused because you're in total control of your working space.
This means not having to stop and chat with co-workers in the kitchen when you're pushed for time and just want to grab a quick cup of coffee. It also means not having to drown out the loud phone calls, music and chatter that surround you in an office environment with a large pair of noise-cancelling headphones.
At home you have the final say on everything in your environment. From the noise level to the air temperature, you can cater everything to suit your needs so you're as comfortable and motivated as possible.
---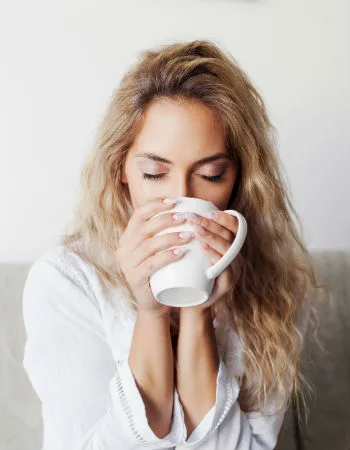 4. Fewer sick days
While you should always prioritise your health and take sick days when you need them, the option to work from home when you're a little under the weather can cut the number of days you actually need to take as sick leave. Currently, full-time Australian employees are entitled to 10 paid sick days a year, but this may not be enough for some people, especially those with small children who are passing illnesses on to them frequently.
If you just have a head cold and are feeling a little run-down and clogged up, you may still feel motivated enough to work as long as you can do it from the comfort of your home. Not having to make the commute to work and having the option to stay in your trackpants with an endless stream of tea may be all you need to get through the day without having to take it off entirely.
Workplaces that encourage you to work from home if you're unwell also help everyone to stay healthy in the long run, as those who are sick won't be there to generously spread their germs around.
---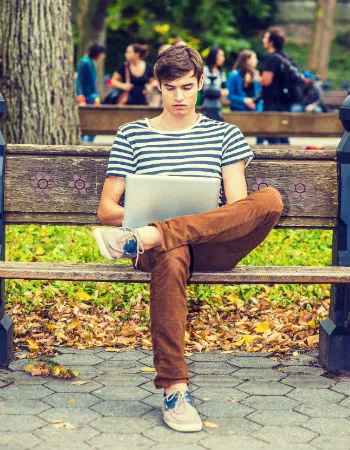 5. Work from anywhere
Working from home doesn't have to literally mean from your house. If you aren't bound to your workspace, you have the opportunity to work from anywhere convenient or pleasant for you.
If you find yourself feeling uninspired, you can take your laptop along to a park or cafe. It might just be the change of scenery you need to really knuckle down and get things done.
It also allows you the freedom to travel without having to take leave. If you want to go interstate to visit family, for instance, you can still work during the day as usual and spend your nights and weekends with loved ones, making it easier to maintain a healthy work-life balance. With many airlines now also offering Wi-Fi onboard, you might not even have to take leave for the travel time itself.
---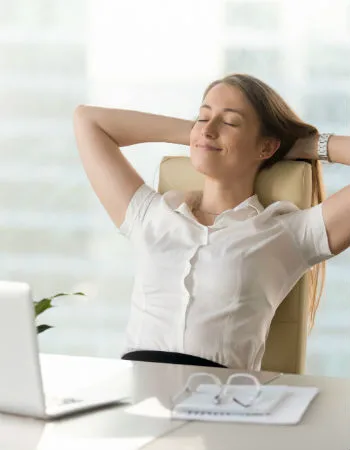 6. Less stress
On average, most people spend between one and three hours travelling to and from the workplace each day. Traffic and crowded public transport can often make you flustered and disgruntled before your day has even begun. Add to that constant distractions and office politics and a working day can get stressful pretty quickly.
Not only is stress bad for your health, it can also make it harder to focus and stay motivated. While working from home can't eliminate the stress factor of the work itself, it can significantly decrease it in other areas of your life.
If you're feeling stressed or otherwise struggling with your mental health, making arrangements to work from home for at least part of the week could be the way to go.
Are there any downsides?
As with everything in life, working from home comes with pros and cons. There are plenty of benefits, but you should also consider the negatives before speaking to your boss about a more flexible working schedule. Some things to consider when making your decision are:
Isolation: Some people really enjoy the social dynamic of a working environment. Since work can provide a location to meet others and make friends, removal from this environment can be depressing for some. Whether or not you will feel lonely working from home will ultimately depend on how often you intend to do it, your personality, your relationships with co-workers and your accessibility of resources to keep in touch.
Distraction: Many people feel less distracted being in control of their environment and working in their own space, but this is not the case for everyone. Workers with young children, for instance, may find they're continually interrupted if no-one else is available to mind them. Some people also have difficulty separating home from work and may be tempted to use some of the time in the day to take care of other responsibilities. Things to consider are your own self-discipline, as well as who else will be home with you.
Missing out on developments: Things can happen very quickly within the working environment and without being there in person, you may find yourself missing out on important updates. If you're working from home, speak to your boss about trading emails or instant messages to ensure you're staying in the loop.
Working hours: While working from home can present you with the option to work better-suited hours, some people have a tendency to overwork in this scenario. You may feel the pressure to prove yourself and your abilities in this new arrangement. You also may not register it's 5pm in the same way you would in an office environment when everyone is packing up to go home. If you do decide to work from home, ensure you're sticking to your regular hours and set yourself an alarm to let you know when it's time to clock off.
So, should you work from home?
At the end of the day, the decision to work from home for at least part of the week will come down to your individual needs. If you're less concerned about the social aspects of a working environment and feel you have a good level of self-control, working from home can have some really positive impacts on your work-life balance and overall wellbeing. If you tend to feel lonely without the company of others or find yourself easily distracted, you may want to stick to your current working arrangement.
Images: Shutterstock
Related Posts