SRG Finance Payday Loans
SRG Finance offer cash advances and short term secured personal loans.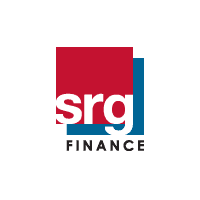 Founded in 2005, SRG Finance, a registered National Credit Provider, focuses on providing short-term personal loans to people in Australia. This lender has provided short-term loans of up to $3,000. It also offers cash advances and secured loans. An SRG prepaid visa card is also available.
What loans are offered by SRG Finance?
Customers can apply for any of the following loans offered by SRG Finance:
Cash advance

Cash advance customers with SRG can borrow from between $100 and $1,200. Please note that the exact amount that an applicant qualifies for will depend on their income. Once someone is approved they can access their loan via their nominated bank account (which SRG will transfer the funds into) or an SRG prepaid Visa card. This loan will need to be repaid over a 9 weeks period.

Personal loan

The short-term personal loan by SRG Finance allows customers to borrow up to $3,000. As with the cash advance, the applicant's income plays a role in how much they can borrow. SRG Finance calculates repayments in advance so every applicant can understand just how much they have to pay each month, allowing them to plan their budget in accordance. Customers will have to repay this loan in a 3 to 12 months period.

Secured loan

The secured loan by SRG Finance allows customers to borrow larger amounts as long as they can provide some kind of collateral in the form of jewellery, a vehicle, a boat or a caravan. Alternatively, people can also get SRG Finance to work out a hire purchase agreement for a product they wish to buy but don't have the money for at the moment. A secured loan takes longer to approve, with applicants finding out around SRG'S response 48 hours after they complete their application.
Features of an SRG Finance personal loan
Approval and access to funds in a short period of time. Applying for a cash advance or a personal loan through SRG Finance means customers can find out if they have received approval within two hours of completing an application. With SRG's prepaid Visa card, customers get access to cash advance funds more quickly than with overnight bank deposits. For personal loans, applicants nominate a bank account and to have their funds electronically transferred to once the loan has been approved.
Visa card. When applying for a cash advance through this provider, customers have the option of getting an SRG Cash Flash Visa Card. They can use this prepaid Visa card to withdraw money from all Visa ATMs and to shop at merchants who accept Visa. It also gives them the ability to shop online and over the phone. ATM withdrawals and balance enquiries at Westpac-branded ATMs are free.
Credit checks. When applying for a cash advance, customers don't have to go through a credit check. This changes if they apply for a personal loan, where the application process entails a credit check and includes bankruptcy status qualifications.
Fees and charges
The cost of a loan from SRG will vary depending on a number of factors. These include:
The loan product that's applied for
The loan amount
Whether the loan is secured or unsecured
The financial circumstances and employment status of the borrower.
That being said, payday loans of $2,000 and under are subject to an ASIC cap. This cap includes a maximum of 20% of the loan value as an establishment fee, and 4% of the loan value monthly in fees. This cap does not include late payment of default fees.
Loans of $2,001 and over are capped at a $400 establishment fee and 48% p.a. in interest.
How to apply for personal loans at SRG Finance
Applying for a personal loan through SRG Finance is straightforward and prospective applicants can start the process by clicking "Go to Site". Prior to submitting an application, loan customers should ensure that they meet the following eligibility criteria to qualify for a loan. Applicants must:
Be over 18 years of age
Be an Australian citizen or a permanent resident
Have been living at the same address for more than three months
Have had regular employment for more than 3 months
If they have been declared bankrupt, to have been discharged
Not be a part of any Part IX or X Debt Agreement
To prove this eligibility criteria, applicants must provide documentary evidence of their income coming directly into your bank account with a 90-day bank statement, as well as 100 points of identification.
Remember to compare
While looking for short term loan products, it is always a good idea to compare options thoroughly prior to submitting an application. Comparing options allows loan customers to best determine which loan will best suit their needs, as well as factors such as the transparency of the lender.
For those who are struggling financially, there is also the option to consider alternatives to payday lending.