Compare Australian streaming video providers
Understanding the differences between streaming providers and their services is the first step towards choosing the best option for you.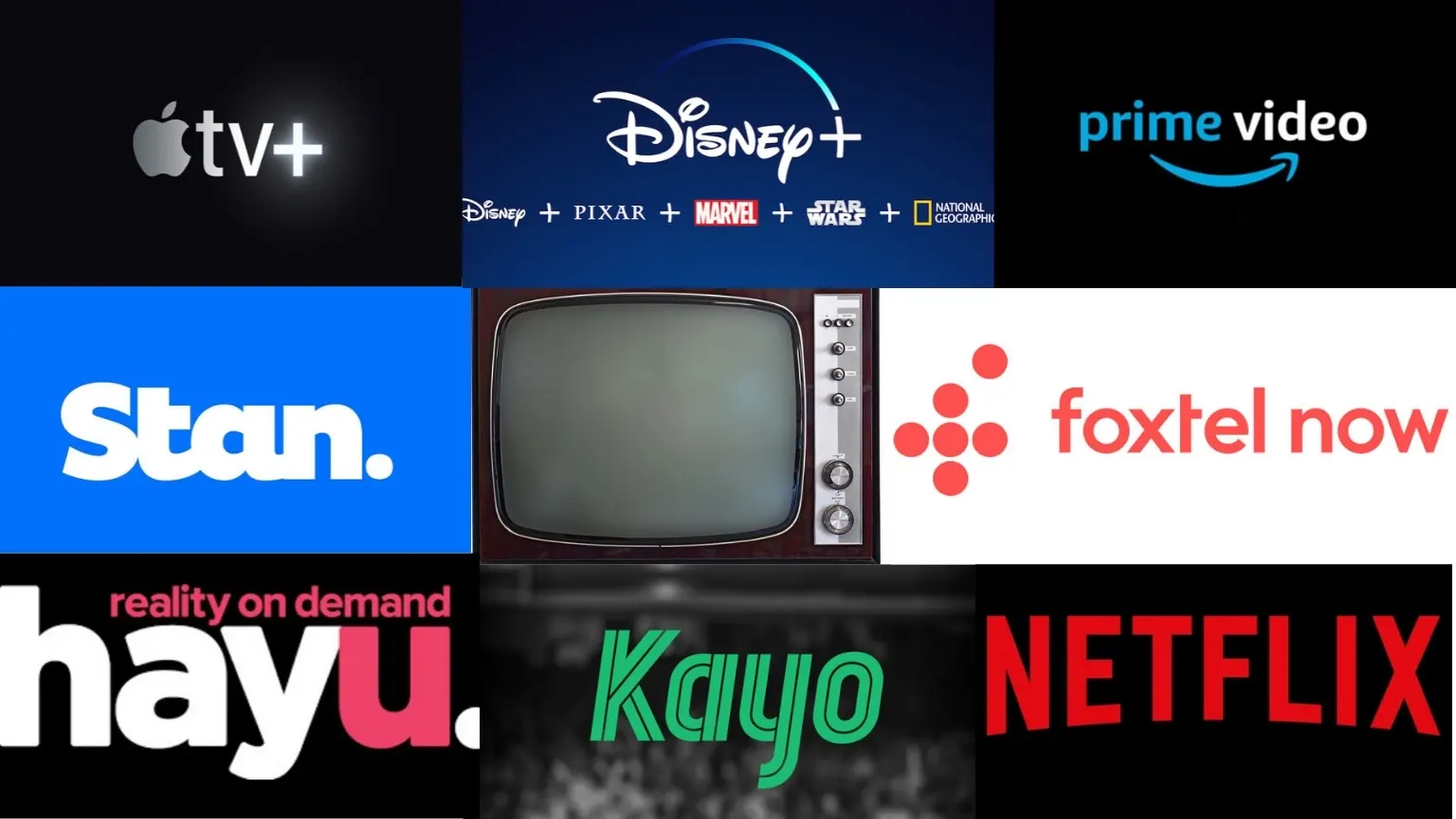 We're reader-supported and may be paid when you visit links to partner sites. We don't compare all products in the market, but we're working on it!
Streaming subscription services comparison
Fast-forward to the present and subscribing to all the platforms available is anything but cost-effective. While neither one will break the bank on its own, get three or more and suddenly you'll be wondering if cutting the cord is actually worth it.
That's why it's important to figure out which of Australia's streaming services will offer the most bang for your buck. While each service is appealing in its own way, it ultimately comes down to what kind of content you like to watch.
On that note, here's a comprehensive rundown of all major streaming players currently on the market. Compare and contrast or mix and match until you find the combo that best suits your entertainment needs.
Some services, like Netflix and Stan, offer a monthly subscription in order to access a large, constantly evolving catalogue. Other services, like ABC iview, let you watch shows that have aired on television for a limited window after the broadcast period. Then there are the iTunes platforms of the world, which let you buy a licence to a program to keep, which you can download and watch on a range of devices without needing an Internet connection.
If you want access to more content than you could ever possibly hope to watch in a lifetime but don't want to spend a huge amount of money, you'll want a subscription streaming service. When most people talk about streaming, this is the type of service they're thinking of.
The main benefit of a subscription platform is the massive range of content on offer, available at an affordable price. You can always find something new to watch, whether you want a TV series or a movie.
The content selection varies from service to service, but there is generally a range of newer content with older classics. New release movies tend to take anywhere from six months to make it to streaming services, but TV shows can be shown within hours of a US broadcast, depending on the platform's licensing arrangement.
These services have also started to develop their own content, with award-winning shows being offered as a complete series straight away, allowing users to binge-watch an entire show at their leisure.
The biggest downside to subscription services is that there's no ownership of the content. If you stop paying, it will stop playing. There's also the issue of TV shows and movies disappearing from the service as licensing deals end, which could result in you only getting to watch half a season of a show.
But overall, there's a reason that streaming services are now bigger than pay TV in Australia. They offer a wide range of content, generally ad-free, for a significantly lower price.
Streaming subscription service providers
BINGE

Foxtel-owned BINGE is the newest streaming service in the Australian market. While it doesn't bring anything new in terms of content as it has the same shows and movies as Foxtel, the library is full of heavy hitters. It incorporates many of the existing Foxtel channels which includes content from HBO, NBCUniversal, BBC, Viacom CBS, FX, Warner Bros. and more.
That means the content library is full of shows that are bingeworthy. In fact BINGE is trying to hang its hat on this, originally being able to claim that at launch it had 6 of the 10 top-rated TV shows of all time on IMDb. Though this quickly changed from 6 to 5 out of 10 as The Last Dance entered the rankings, knocking out Game of Thrones.
Some of its top-rated shows include Sex and The City, The Wire, Planet Earth, The Big Bang Theory and The Sopranos. More recent productions available are The Walking Dead, Chernobyl, Lovecraft Country, Big Little Lies and Westworld. There's also a wide range of movies. In the future BINGE will be picking up popular series Friends.
BINGE is available in three price points very similar to that of Stan and Netflix. However, there's one clear difference and that is BINGE's maximum resolution is HD not 4K. The Basic package starts at $10/month for a single stream in SD. There's also a $14/month subscription for HD and 2 devices. The Premium package costs $18/month and supports 4 concurrent HD streams.
To begin with BINGE will have a 14-day free trial which gives you enough time for a taste of the service. BINGE works on your standard array of streaming devices, but currently lacks game consoles and smart TVs, though this is on the roadmap.
BINGE's only really unique feature is it's Surprise Me function. This aims to bring channel surfing to streaming. When you can't decide, let it dish something up for you. It's an interesting concept, especially as services with huge libraries are hard to search through, like Netflix or Prime Video.
BINGE verdict
With it being cheaper than Foxtel Now it'll increase the chances of exposing Australians to the Foxtel brand. You could do worse than pausing your similarly priced Stan or Netflix subscription for a month and giving BINGE's content a trial. For the immediate future it'll be Australia's version of HBO Max. Over time it'll be interesting to see if a Kayo Sports and BINGE bundle arises, similar to the US's ESPN+ and Disney+ offer.
Disney+

Disney+ became available in Australia in late 2019, but it's already making waves globally. With a generous content library consisting of more than 1,000 titles, it's easy to figure out why. The platform offers a plethora of family-friendly TV shows and movies, which makes it a clever choice for big households and diehard Disney fans.
Add in the fact that it also streams content from all of its subsidiaries and you've got yourself a hit. The list includes Pixar, Lucasfilm, National Geographic, 20th Century Fox and Marvel.
That means that, content-wise at least, Disney+ is a virtual godsend for lovers of big, crowd-pleasing blockbusters. Think Avengers: Endgame, Star Wars: The Last Jedi, Up or Beauty and the Beast, to only name a few. The content line-up includes Disney Channel shows as well as documentaries and original series.
Most notably, you can watch The Mandalorian, the first live-action Star Wars series, exclusively on Disney+. Prior to the launch, Disney content was distributed among other Australian providers, like Foxtel Now and Stan.
However, all family-oriented Disney titles will soon be exclusively available on Disney+, giving fans the chance to pay for only one streaming service to access them. Even the highly-anticipated live action Mulan, which was supposed to hit theaters in 2020, will be released exclusively on Disney+ for an extra fee.
Speaking of, Disney+ is fairly accessible. It offers only one subscription tier, at $8.99/month. You can save some cash by getting a yearly subscription, which costs $89.99.
As for the streaming experience itself, it's pretty seamless. Selected content is available in 4K video quality, the service comes with Dolby Atmos and Dolby Vision support, the interface is intuitive and you can stream on four simultaneous devices at once.
Disney+ works on a variety of gadgets, including laptops, mobile devices, smart TVs, game consoles and streaming media devices. You can read more in our in-depth Disney+ review.
Disney+ verdict
All in all, Disney+ is definitely worth looking into, making it a solid streaming choice the entire family can enjoy. In the US, you can purchase a Disney+, ESPN+ and Hulu bundle. There are no deals between Disney and other Australian providers right now, though you can mimic the deal by packaging both Disney+ and Kayo Sports and enjoy a similar entertainment + sport experience.
---
Netflix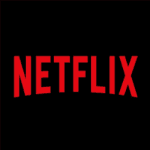 Streaming giant Netflix is still going strong, despite competitors' efforts to get ahead. With years of experience behind it, Netflix has come to know its subscribers very well, which makes it a force to be reckoned with. The global platform shows no signs of slowing down. Quite the opposite.
With the streaming wars in full swing, more and more distributors are pulling their content from Netflix in order to launch their own services. As a result, Netflix has given its original library a boost, to the point where it's releasing so much new content on a weekly basis that it's challenging to keep up. So while the platform suffers as far as licensed titles are concerned, it's doubling down on releasing original shows and movies to compensate.
Netflix's Australian library has never been able to compete with the US one, but it's still fairly comprehensive, with more titles being added each month. The downside is that Netflix original titles are a mixed bag. For every The Crown you have The I-land and for every Roma you have The Ridiculous 6.
Still, there are plenty of titles to feed your binge-watching addiction, with TV hits including Stranger Things, Black Mirror, Queer Eye, BoJack Horseman, Orange Is the New Black, Russian Doll, The Witcher, Tiger King and Chilling Adventures of Sabrina.
Another great thing about Netflix is that it streams content from a wide variety of genres, offering kids' programming, documentaries and reality TV as well. If quantity and diversity is what you're after, Netflix remains a solid pick.
The service is also tough to beat when it comes to the actual streaming. Top features include multiple profiles, 4K video quality, a great interface, a kids' section, audio descriptions and offline viewing. Plus, Netflix is available on virtually every device imaginable.
As for price, that's what might make some would-be users think twice before signing up. At its cheapest, Netflix Basic costs $9.99/month, but this plan only enables you to watch content in SD quality, on one device at a time.
A Standard plan, which costs $13.99/month, gives you access to HD titles and two simultaneous streams, while a Premium plan lets you watch on four devices at the same time, in 4K, for $19.99/month. Though it is worth noting Netflix no longer offers a free trial.
Netflix verdict
If you're purchasing Netflix for a family, you could do with the Standard option, as long as watching in 4K quality isn't high on your must-have list. And given the multiple profile features, you can easily share your Netflix subscription with a friend (or more). At the end of the day, the service remains an industry leader, so you'll have plenty to watch if you try it out.
Also read: Netflix vs Disney+
---
Stan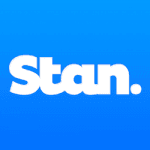 Australia's home-grown streaming service Stan has been consistently improving its library ever since launch. It offers a healthy variety of TV series, some original productions and exclusive shows fast-tracked from the US. It doesn't particularly stand out on the movie front, especially with Disney taking back its blockbusters, but it does offer a decent variety of titles.
Stan's original shows have been earning plenty of praise, so you might want to prioritise those when signing up. The list includes No Activity, Bloom and Wolf Creek, among others. As for fast-tracked series, the service lets you watch fresh episodes of popular series like Godfather of Harlem, Power, The Loudest Voice and Billions.
However, Stan really shines when it comes enabling users' predilection towards comfort binges. The platform hosts hits like Lost, Friends, Parks and Recreation, The Office, Veronica Mars, Seinfeld and Scrubs. If you're a fan of re-watching favourites, this is definitely a worthy service for you.
As for pricing, Stan offers three tiers, similar to Netflix. For $10/month you get the Basic plan, which lets you watch titles in SD on one device at a time. The Standard plan, at $14/month, lets you watch on three screens simultaneously, in HD. To stream in 4K quality you'll need the Premium plan, which costs $17/month and lets you watch four concurrent streams. Either way, you get a 30-day free trial.
The streaming experience is seamless, with offline viewing also available. Stan is compatible with an array of devices, including smart TVs, game consoles, tablets, mobiles, Apple TV, Chromecast, Telstra TV and Fetch. There are multiple profiles, closed captions, a slick interface and plenty of 4K content.
Stan verdict
Unlike Netflix, Stan won't recommend you titles based on your viewing habits, but its library is very intuitive to navigate. In short, if you're a TV enthusiast, you'll love Stan. If you're a movie buff, you might want to look elsewhere.
---
Foxtel Now

Foxtel's streaming offering Foxtel Now can be a worthy alternative to a traditional pay TV subscription. Its main appeal is that it lets you watch content both live and on demand, so you can tune in to your favourite channels via the Internet, no strings attached.
The platform offers different channel packs, based on users' interests. You need to get the basic Essentials pack, at $25/month, which comes with a mix of Lifestyle and Pop channels that include shows like Batwoman, Love It or List It, Wentworth and The Great Australian Bake Off.
From then on, you can add more packs to your subscription, which are pretty self-explanatory: Sport ($29/month), Drama Extra ($10/month) and Movies ($20/month). You can subscribe to them all and get Kids and Docos as well for $104/month. Foxtel Now offers a 10-day free trial.
The Sport channel pack is Foxtel Now's main appeal, since it lets you watch over 50 sports from all over the world live. However, with Kayo Sports now available as a cheaper alternative, subscribers might be tempted to get their sports fix over there.
On the TV show/movie front Foxtel Now offers HBO hits like Watchmen, Veep, Barry, Silicon Valley and Chernobyl. The service also boasts a great library of movies, including recent blockbusters. So as far as quality content is concerned, there's plenty to binge.
Foxtel Now issues and devices
Unfortunately, Foxtel is still struggling with buffering issues and drops in video quality at peak times. That was obvious during the final season of Game of Thrones, when users became very vocal about their troubles with the service. There's also no 4K content available or offline viewing function, but the device compatibility is pretty solid.
You can access Foxtel Now on laptops and mobile devices with the Foxtel GO app or directly on game consoles, Sony Android TVs, Telstra TV, Chromecast/Airplay and the telco's Foxtel Now box. The service lets you stream on two devices at the same time.
So, should you give it a go? If you're really into watching live TV or a massive HBO and movie fan, Foxtel Now should be on your radar. Otherwise, the service is fairly expensive compared to some of the alternatives.
---
Amazon Prime Video

Prime Video became available in Australia when it went global at the end of 2016. Unlike then, the service is now offering a decent library of content and it also comes free with an Amazon Prime membership. So if you shop on Amazon a lot and are thinking about getting Prime to enjoy expedited shipping, you'll be happy to know that Prime Video will come as an extra perk.
An Amazon Prime membership will set you back only $6.99/month, which is affordable, especially as it gives you access to exclusive deals, discounts and free shipping on selected items. All with a 30-day free trial.
As for the streaming service itself, its biggest drawcard is its impressive slate of original content. That means shows like Transparent, The Marvelous Mrs. Maisel, The Man in the High Castle and Homecoming, to name a few. They're all critically acclaimed, so you can't go wrong with tuning in.
As for licensed content, the library is less generous, but it does contain some notable hits at the time of writing like Seinfeld, This Is Us and Parks and Recreation. As we've already mentioned, the library isn't as rich in movies. However, it does offer some classic hits like The Godfather, Fight Club, Love Actually and Forrest Gump; as well as recent blockbusters like Midsommar, Once Upon a Time... in Hollywood and Knives Out.
The platform's interface is a bit clunky, so it can be difficult to find something to watch. That being said, the streaming experience is seamless, so it's unlikely you'll encounter any issues. The service is compatible with a wide variety of devices, from smartphones to game consoles. There are closed captions and you can download titles to watch on the go.
In short, subscribing to Prime Video on its own may not be worth it. But if you want Amazon Prime, the streaming service is definitely a welcome bonus.
Store
Discount

Prime Video

30 DAYS FREE: Sign up to Amazon Prime Video's free trial today

Prime Video's free 30-day trial will give you instant access to thousands of premium TV shows and movies. T&Cs apply.

Last verified
---
hayu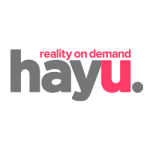 Unlike the previous services on this list, which offer content across most genres, hayu has a very clear niche: reality TV. The streaming service offers a fabulous library of reality shows, a lot of them fast-tracked from the US, so it enables fans to easily keep up with their favourite stars and series.
Content highlights include Keeping Up with the Kardashians, Vanderpump Rules, Below Deck and plenty of titles from the Real Housewives franchise. There are over 6,000 episodes available, so it should keep you busy for a while.
hayu costs $6.99/month with a 1-month free trial, which should be enough time to let you test-drive the platform and binge some addictive boxsets. The platform is easy to browse, boasting a user-friendly interface and useful categories like True Crime, Lifestyle and Body Modification.
You can watch on a variety of devices, including via web, on smartphones/tablets, Roku, Android TV, compatible smart TVs and more. Offline viewing is available and you can watch content in HD (no 4K).
All in all, hayu is definitely worth subscribing to if you're a devoted reality TV fan, as its library is unparalleled. It might not work though if you're looking for something the entire family can enjoy.
---
Apple TV+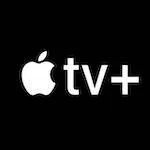 Having launched in 2019, Apple TV+ is banking on quality over quantity. The service launched with a small roster of original content, but has big plans for its streaming future, with many intriguing titles currently in development.
So far, highlights on the platform include drama Morning Wars, space series For All Mankind, post-apocalyptic show See, anthology Little America and comedy Dickinson. Or you can enjoy exclusive movies like Greyhound.
Given the small content library, Apple TV+ costs $7.99/month, with a 7-day free trial available. You also get it free for a year if you purchase an Apple product. The platform is easy to navigate and comes with exciting features like 4K video, Dolby Atmos audio on most content, offline viewing and the ability to stream on six devices simultaneously.
It works via web, on Apple devices (Apple TV, iPhone, iPad or iPod touch), compatible smart TVs, Roku devices and Amazon Fire TV devices. Unfortunately, there's no Android app available just yet.
All in all, Apple TV+ is worth looking into if you're a TV enthusiast who follows everything prestige-TV-related. Otherwise, you might want to wait a while for the content library to grow.
---
10 All Access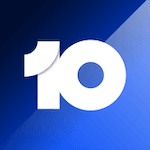 The Australian version of US platform CBS All Access comes with a generous catalogue of TV series, with plenty of procedurals to satisfy your crime itch. The list includes classics in the vein of 7th Heaven and Dr. Quinn Medicine Woman, but also more recent series like A Million Little Things, Evil and Nancy Drew.
Additionally, 10 All Access hosts original productions exclusive for the service. If you give it a go, we recommend you start by binge-watching The Good Fight and Why Women Kill. New users get a 30-day free trial, after which subscriptions cost $9.99/month.
---
Acorn TV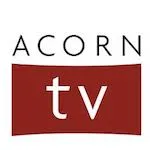 Acorn TV is a niche service that specialises in British television. In other words, if you enjoy dark humour and gritty crime shows, this is the perfect platform for you. Popular titles include Agatha Raisin, Broadchurch, Foyle's War and Jack Taylor, to name a few.
Additionally, Aussie series like Jack Irish and Miss Fisher's Murder Mystery are also streaming. Subscriptions to Acorn TV in Australia cost $6.99/month, with a 7-day free trial for new users.
---
Shudder

Shudder is a streaming service that specialises in horror content, whether we're talking TV series or movies. The platform hosts an impressive collection of titles that fall into the horror, thriller or suspense genre, so it's endlessly appealing for viewers looking to delve deep into those categories.
Highlights on Shudder include It Follows, Revenge, Creepshow, Belzebuth and Cursed Films. You can subscribe for $6.99/month or $69.99 annually. New users get a 7-day free trial.
---
YouTube Premium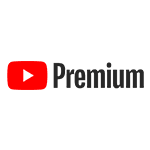 Google's user-generated video platform may not seem like it's relevant here, but that was before YouTube Red, later renamed YouTube Premium. While Premium's primary function is to get to the content without having to sit through all the ads on the service, Google also managed to launch some exclusive YouTube Premium Originals, which can only be watched with a subscription, as well as offering offline viewing.
YouTube Premium will set you back $14.99 per month, but allows for streams up to 4K in resolution.
---
Catch-up TV services compared
Australia is different to many markets in the world in that it has a robust and popular free-to-air television service. With the arrival of the Internet, broadcasters have had to evolve to offer digital platforms that take advantage of the freedom the Internet offers.
Pioneered by ABC's iview platform, these services all offer customers a way to catch up on programming they have missed during the original broadcast schedule. Some platforms have begun experimenting with their online offerings, showcasing new and original content they have yet to broadcast, or short web-exclusive clips that users can't see elsewhere.
Unfortunately, there's generally a fairly short window for how long a program stays on a catch-up service, so being able to binge-watch a series isn't common on these platforms. What's more, because most of the broadcasters are commercial networks, watching programs on catch-up means you will have to sit through the advertising breaks as well.
On the upside though, you aren't expected to pay for these services and because of this you can watch on as many devices as you like.
Catch-up TV providers
---
ABC iview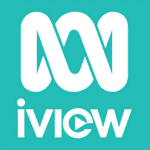 The national broadcaster was the first Australian network to dip its toes into the brave new world of video streaming. iview is still the benchmark for Australian catch-up services, offering a wide range of ABC programming through a simple user interface.
iview does offer original shows that are available exclusively through the iview platform and also livestreams its main channels 24/7. The catch is that the stream quality is still SD, which is especially evident when watching on a massive 4K television.
---
SBS On Demand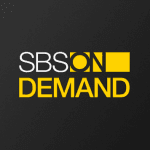 Australia's multicultural television channel offers one of the most robust catch-up platforms in the market. There's a wide range of TV shows, movies, documentaries, NBA and web exclusives on offer, available across a wide range of devices.
You do need to create a user account in order to access the SBS On Demand service, which is used to target advertising and programming to your interests.
---
7Plus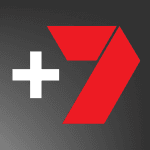 Channel 7's online joint venture with Yahoo is the natural home for the 7Plus catch-up service. The closure of Presto has also boosted the service significantly, with entire seasons of popular Channel 7 shows like All Saints and Always Greener available to stream.
You can livestream all of 7's broadcast channels from the service, as well as catch up on short "TV Snax" if you're after some brief entertainment.
---
10 play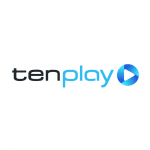 The catch-up platform for Network 10 offers full episodes of 10's shows, as well as live streaming of the network's digital channels. 10 play's apps are designed to be a one-stop shop for news as well as entertainment, with a dedicated TV guide offering a week's scheduling into the future and a week into the past.
Only the main channel, 10 Bold and 10 Peach are available to live stream, though the catch-up service runs across all Network 10's channels. However, not every show is available.
---
9Now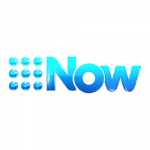 Channel 9 was the slowest to join the catch-up TV market, launching with the Jumpin service. It has since relaunched as 9Now. You do need to sign in to get access to the service, but it offers a wide range of catch-up programs and the ability to live stream the broadcast channels. Unlike some of the other catch-up services, 9Now does support HD streams using adaptive bitrate.
---
Digital movie store providers
Both iTunes and Google Play lead the way in this space, with the mobile platforms proving to be exceptionally convenient to access both films and TV shows. Even Fetch TV has a stake in this space. While the current climate is predominantly focused on all-you-can-eat subscription streaming services, there's still a big market in the digital download space where you can purchase a licence to watch a movie or TV show, either permanently or for a short period of time.
The advantage here is access to new release content sooner than subscription services, as well as the ability to rent like you did in the day of the video store. You get to download to your device for offline viewing too, which is convenient for travellers cautious of using up their data allowance.
The catch is that regardless of which store you buy from, there will be limitations on which devices you'll be able to watch your content on.
There's also the issue of cost, with many films costing the equivalent of two months of Netflix access for a single film, with TV shows even more expensive.
While you're probably safe with Apple and Google, history is littered with the carcasses of failed digital entertainment companies, with purchased video licences now worthless after the service failed.
iTunes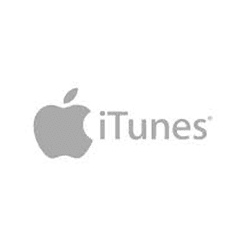 iTunes was one of the first major digital entertainment stores, leveraging Apple's strength in portable devices like the iPhone and iPad, as well as Apple TV. You will need a device compatible with iTunes to watch your purchases, but the range of titles is extensive. There are also pretty solid sales on a regular basis, despite the generally high price.
Amazon Prime Video Store

Not to be confused with Prime Video, which is a streaming subscription service, the Prime Video Store lets you rent or purchase a digital movie or series, similar to iTunes and the other services in this section. The library varies from more recent titles to classics.
---
Google Play Movies & TV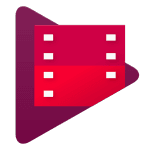 Google's video store is similar to iTunes in many ways. It can be used on both Android and iOS devices thanks to an iOS app, but support for big screen TVs is generally restricted to Chromecast or Android TV devices.
---
Microsoft Movies and TV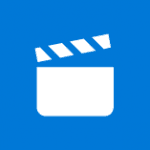 Microsoft's version of a digital video store was initially launched for Xbox, but has been expanded to include Windows Phone devices, Microsoft tablets or other devices through the web. Content is available in both SD and HD where available, plus there are regular discounts on selected content.
---
Playstation Video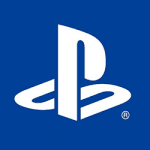 Sony tried its hand at original programming for its Playstation Video service, though it has since cancelled the experiment. There is still a wide selection of content available to watch on Playstation platforms, as well as selected Sony devices, Android devices or other devices via the web browser.
---
Telstra TV Box Office

Formerly known as BigPond Movies, Telstra TV Box Office is a digital platform that lets you choose from a generous library of movies and TV shows to rent and buy, from blockbusters to classics. The service regularly runs special offers, so you can end up saving big if you're looking to build a solid collection of digital titles.
---
YouTube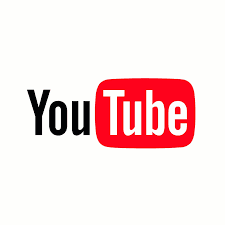 YouTube may be known for enabling you to watch funny cat videos and follow your favourite vloggers, but it also functions as a video-on-demand platform. You can rent or buy content directly from YouTube, whether you're looking for a classic film or a more recent title.
---
Sports streaming services
While the services above are all great when it comes to TV shows and movies, with the exception of Foxtel Now they all come short on the sport front. So if you're a sports enthusiast, you're likely looking for something more.
Luckily, a lot of streaming services with a focus on sport are now available in Australia. Most of them are niche ones, like NBA League Pass, NFL Game Pass, MLB.TV, WWE Network, FITE and UFC Fight Pass, among others.
There's also Optus Sport, the exclusive home of the English Premier League and UEFA Champions League in Australia, which makes it extremely appealing to football fans. It offers matches live and on demand for $14.99/month. The service can also be added as an optional extra on eligible Optus plans for free.
BeIN Sports may also catch your eye thanks to their extensive coverage of football leagues and competitions like La Liga, Bundesliga and more. You can watch BeIN with Foxtel or Kayo, but they also run their own digital platform, BeIN Sports Connect. It costs $19.99/month with a two-week free trial.
However, when it comes to value, it's hard to beat Kayo Sports. The streaming platform offers coverage of over 50 sports from all over the world, both live and on demand. That includes broadcasts of the AFL, cricket, NRL , V8 Supercars, Formula 1 and international competitions.
A Basic subscription costs $25/month and lets you stream on two devices at the same time, while a Premium subscription supports three simultaneous streams for $35/month. Whichever option you choose, you get a 14-day free trial. The platform has an elegant interface and comes with fun features like SplitView, which lets you watch up to four videos on the same screen.
Bottom line
As you've probably figured, each service on the market has something going for it, so it ultimately comes down to the type of content you're most interested in. None of the platforms come with lock-in contracts and most have free trials, so there's nothing stopping you from giving them all a spin to figure out which one you like most.
You can also interrupt your subscription for a while to try out something else. What you should really be doing is sharing services that support multiple concurrent streams with friends or family members.
Cut down on your monthly subscriptions while increasing your access to content. It's a good time to be a streaming fan.
More guides on Finder
Stream the best and save