Compare Australian streaming video providers
Understanding the differences between streaming providers and their services is the first step towards choosing the best option for you.
Despite what some people may tell you, watching your favourite TV shows and movies through the Internet isn't exactly a new thing. The truth is that you've been able to access digital video files online for a while, though the platforms that offered these services were traditionally rather difficult to navigate.
While Netflix gets the lion's share of the attention when it comes to streaming video thanks to its simple user interface and comprehensive library, there are actually a number of different technologies available to access streaming services, as well as a wide range of service providers. Newcomer Disney+ is hear to shake up the market, following with Apple TV+ in owning all their own content.
Some services, like Netflix and Stan, offer a monthly subscription in order to access a large, constantly evolving catalogue. Other services, like ABC iview, let you watch shows that have aired on television for a limited window after the broadcast period. Then there are the iTunes platforms of the world, which let you buy a licence to a program to keep, which you can download and watch on a range of devices without needing an Internet connection.
Understanding exactly what services offer what types of content, as well as the limitations of the service itself, will help you decide where you should spend your money.
---
Streaming subscription services comparison
If you want access to more content than you could ever possibly hope to watch in a lifetime but don't want to spend a huge amount of money, you'll want a subscription streaming service. When most people talk about streaming, this is the type of service they're thinking of.
The main benefit of a subscription platform is the massive range of content on offer, available at an affordable price. You can always find something new to watch, whether you want a TV series or a movie.
The content selection varies from service to service, but there is generally a range of newer content with older classics. New release movies tend to take anywhere from six months to make it to streaming services, but TV shows can be shown within hours of a US broadcast, depending on the platform's licensing arrangement.
These services have also started to develop their own content, with award-winning shows being offered as a complete series straight away, allowing users to binge-watch an entire show at their leisure.
The biggest downside to subscription services is that there's no ownership of the content. If you stop paying, it will stop playing. There's also the issue of TV shows and movies disappearing from the service as licensing deals end, which could result in you only getting to watch half a season of a show.
But overall, there's a reason that streaming services are now bigger than pay TV in Australia. They offer a wide range of content, generally ad-free, for a significantly lower price.
Streaming subscription service providers
---
Netflix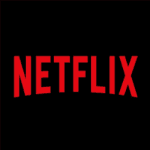 Netflix is the global leader in the streaming world, having built its name on the back of a large catalogue, impressive device support and a simple, affordable platform. Netflix is now focusing more on original content you can't watch anywhere else, developing series like The Crown and BoJack Horseman to critical acclaim.
Netflix offers Ultra HD or 4K video streaming as well as HDR for better pictures on newer 4K televisions. It's also launched offline viewing for some of its content around the world. Netflix offers three pricing tiers based on streaming quality and number of concurrent streams, starting at $9.99 a month for a single, standard definition stream, up to $13.99 for two HD streams or $19.99 a month for four 4K streams at a time. Despite the restriction on simultaneous streams, there is no restriction on the number of devices you can use on one account.
---
Disney+

Launched in November 2019, the streaming service from Disney includes movies and shows from all the major entertainment franchises it owns: Marvel, Star Wars, Pixar, 20th Century Fox and of course Disney itself. As well as a large selection of library content, it offers original series based on Disney properties such as The Mandalorian (set in the Star Wars universe) and High School Musical: The Musical.
Disney+ has just a single membership tier, costing $8.99 per month. All content is in HD and there's a large selection of 4K material as well. You can stream on up to four devices simultaneously, with an optional "Kids Mode" to restrict material for children under 7.
---
Stan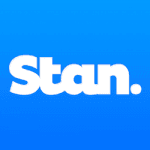 A joint venture between Channel 9 and Fairfax media, Stan is Australia's homegrown streaming success story. After launching on Australia Day in 2015, Stan quickly rose in popularity thanks to its extensive licensing deals for key shows like Breaking Bad and Better Call Saul. But it also began experimenting with local originals, gaining plenty of success with local comedy No Activity, before stepping things up with a six-part miniseries based on the hit Wolf Creek movies.
Stan offers standard quality, HD streams, and/or Ultra HD (4K) on an extensive range of devices. There are three different tiers: Basic at $10, Standard at $14, and Premium at $17. You can stream on three different devices at any given time with the Standard plan and four in the Premium plan. All of these with no restriction on the number of devices connected to the account.
---
Foxtel Now

Pay TV service Foxtel tried its hand at an all-you-can-eat streaming platform in its Presto joint venture, but eventually shuttered it in favour of a streaming version of its subscription platform. Offering a combination of live broadcast channels as well as complete seasons and catch-up on-demand services, Foxtel Now pricing starts at $25 a month, with channel packs on offer to expand the number of shows and movies on offer.
You can register up to five devices to your Foxtel Now account and stream on two devices at the same time.
---
Amazon Prime Video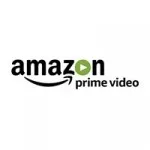 Launching in 200 countries around the world in the closing stages of 2016, Amazon Prime Video's library is no longer on the light side in Australia. While initially a separate subscription, Prime Video is now bundled in with Australian Amazon Prime. Still, you can download Amazon's original programming for offline viewing, and the content is on offer at 4K resolutions if you have a compatible TV.
Store
Discount

Amazon Prime Video

30 DAYS FREE: Sign up to Amazon Prime Video's free trial today

Prime Video's free 30-day trial will give you instant access to thousands of premium TV shows and movies. T&Cs apply.

Last verified
---
hayu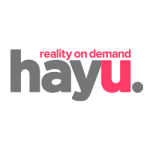 hayu is a single-purpose streaming service designed to deliver you a comprehensive suite of reality TV, if that's your thing. The majority of content is streaming exclusive to the service, with some key programs fast-tracked from the US as well.
hayu will set you back $6.99 per month, with streams in high definition. You can only watch a single stream at a time, though you can start and stop across a range of devices.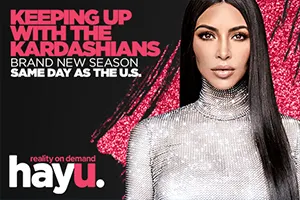 Watch the latest reality TV with a 30-day free trial
from hayu
Take advantage of hayu's limited 30-day month trial and access thousands of hours of Keeping Up With the Kardashians, Made in Chelsea and so much more.
View details
---
YouTube Premium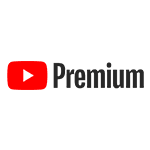 Google's user-generated video platform may not seem like it's relevant here, but that was before YouTube Red, later renamed YouTube Premium. While Premium's primary function is to get to the content without having to sit through all the ads on the service, Google also managed to launch some exclusive YouTube Premium Originals, which can only be watched with a subscription, as well as offering offline viewing.
YouTube Premium will set you back $14.99 per month, but allows for streams up to 4K in resolution.
---
Foxtel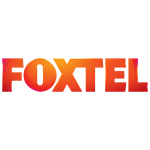 Admittedly, Foxtel's pay TV service doesn't quite fit into this list naturally. But, included in your Foxtel subscription is access to Foxtel Go, allowing you to stream live content as well as video on demand from your active Foxtel package from wherever you might be inside Australia.
---
Apple TV+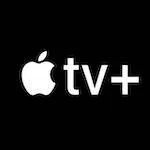 Apple TV+ launched in Australia in November 2019 with a small roster of original content, offering something for everyone. The platform hosts both TV shows and movies, as well as kids' programming. Apple is focusing on quality rather than quantity so only a limited number of titles are available so far. That being said, the catalogue will grow with every passing month.
Subscriptions to Apple TV+ cost $7.99/month, with a 7-day trial available for new customers. You can watch content in 4K video quality and download titles for offline viewing. We particularly recommend you check out Morning Wars (The Morning Show), Little America and Amazing Stories.
---
10 All Access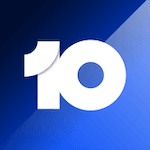 The Australian version of US platform CBS All Access comes with a generous catalogue of TV series, with plenty of procedurals to satisfy your crime itch. The list includes classics in the vein of 7th Heaven and Dr. Quinn Medicine Woman, but also more recent series like A Million Little Things, Evil and Nancy Drew.
Additionally, 10 All Access hosts original productions exclusive for the service. If you give it a go, we recommend you start by binge-watching The Good Fight and Why Women Kill. New users get a 30-day free trial, after which subscriptions cost $9.99/month.
---
Acorn TV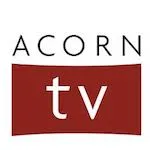 Acorn TV is a niche service that specializes in British television. In other words, if you enjoy dark humour and gritty crime shows, this is the perfect platform for you. Popular titles include Agatha Raisin, Broadchurch, Foyle's War and Jack Taylor, to only name a few.
Additionally, Aussie series like Jack Irish and Miss Fisher's Murder Mystery are also streaming. Subscriptions to Acorn TV in Australia cost $6.99/month, with a 7-day free trial for new users.
---
Catch-up TV services compared
Australia is different to many markets in the world in that it has a robust and popular free-to-air television service. With the arrival of the world wide web, broadcasters have had to evolve to offer digital platforms that take advantage of the freedom the Internet offers.
Pioneered by ABC's iview platform, these services all offer customers a way to catch up on programming they have missed during the original broadcast schedule. Some platforms have begun experimenting with their online offerings, showcasing new and original content they have yet to broadcast, or short web-exclusive clips that users can't see elsewhere.
Unfortunately, there's generally a fairly short window for how long a program stays on a catch-up service, so being able to binge watch a series isn't common on these platforms. What's more, because most of the broadcasters are commercial networks, watching programs on catch-up means you will have to sit through the advertising breaks as well.
On the upside though, you aren't expected to pay for these services, and because of this you can watch on as many devices as you like.
Catch-up TV providers
---
ABC iview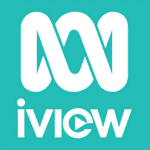 The national broadcaster was the first Australian network to dip its toes into the brave new world of video streaming. iview is still the benchmark for Australian catch-up services, offering a wide range of ABC programming through a simple user interface.
iview does offer original shows that are available exclusively through the iview platform, and also livestreams its main channels 24/7. The catch is that the stream quality is still standard definition, which is especially evident when watching on a massive 4K television.
---
SBS On Demand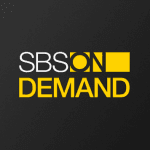 Australia's multicultural television channel offers one of the most robust catch-up platforms in the market. There's a wide range of TV shows, movies, documentaries, NBA and web exclusives on offer, available across a wide range of devices.
You do need to create a user account in order to access the SBS On Demand service, which is used to target advertising and programming to your interests.
---
7Plus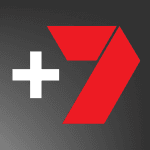 Channel 7's online joint venture with Yahoo is the natural home for the 7Plus catch-up service. The closure of Presto has also boosted the service significantly, with entire seasons of popular Channel 7 shows like All Saints and Always Greener available to stream.
You can livestream all of 7's broadcast channels from the service, as well as catch up on short "TV Snax" if you're after some brief entertainment.
---
10 play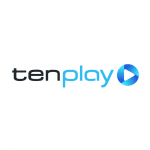 The catch-up platform for Network 10 offers full episodes of 10's shows, as well as live streaming of the network's digital channels. 10 play's apps are designed to be a one-stop shop for news as well as entertainment, with a dedicated TV guide offering a week's scheduling into the future and a week into the past.
Only the main channel, 10 Bold and 10 Peach are available to live stream, though the catch-up service runs across all Network 10's channels. However, not every show is available, which could upset fans of The Simpsons.
---
9Now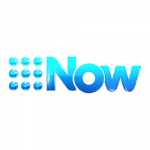 Channel 9 was the slowest to join the catch-up TV market, launching with the Jumpin service. It has since relaunched as 9Now; you do need to sign in to get access to the service, but it offers a wide range of catch-up programs and the ability to live stream the broadcast channels. Unlike some of the other catch-up services, 9Now does support HD streams using adaptive bitrate.
---
Digital movie store providers
Both iTunes and Google Play lead the way in this space, with the mobile platforms proving to be exceptionally convenient to access both films and TV shows. Even Fetch TV has a stake in this space. While the current climate is predominantly focused on all-you-can-eat subscription streaming services, there's still a big market in the digital download space where you can purchase a licence to watch a movie or TV show, either permanently or for a short period of time.
The advantage here is access to new release content sooner than subscription services, as well as the ability to rent like you did in the day of the video store. You get to download to your device for offline viewing too, which is convenient for travellers cautious of using up their data allowance.
The catch is that regardless of which store you buy from, there will be limitations on which devices you'll be able to watch your content on.
There's also the issue of cost, with many films costing the equivalent of two months of Netflix access for a single film, and TV shows are even more expensive.
While you're probably safe with Apple and Google, history is littered with the carcases of failed digital entertainment companies, with purchased video licences now worthless after the service failed.
iTunes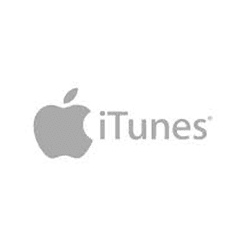 iTunes was one of the first major digital entertainment stores, leveraging Apple's strength in portable devices like the iPhone and iPad, as well as the Apple TV. You will need a device compatible with iTunes to watch your purchases, but the range of titles is extensive. There are also pretty solid sales on a regular basis, despite the generally high price.
---
Google Play Movies & TV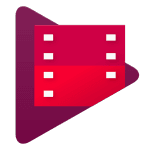 Google's video store is similar to iTunes in many ways. It can be used on both Android and iOS devices thanks to an iOS app, but support for big screen TVs is generally restricted to Chromecast or Android TV devices.
---
Microsoft Movies and TV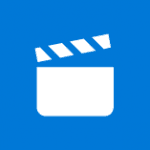 Microsoft's version of a digital video store was initially launched for Xbox, but has been expanded to include Windows Phone devices, Microsoft tablets or other devices through the web. Content is available in both SD and HD where available, and there are regular discounts on selected content.
---
Playstation Video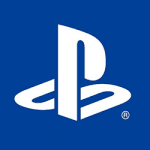 Sony tried its hand at original programming for its Playstation Video service, though it has since cancelled the experiment. There is still a wide selection of content available to watch on Playstation platforms, as well as selected Sony devices, Android devices or other devices via the web browser.
---
Youtube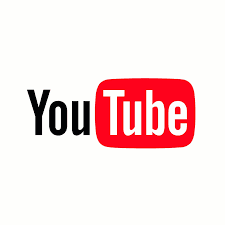 YouTube may be known for enabling you to watch funny cat videos and follow your favourite vloggers, but it also functions as a video-on-demand platform. You can rent or buy content directly from YouTube, whether you're looking for a classic film or a more recent title.
---
Read more on this topic