How to stream HBO Max content in Australia: Full guide
HBO Max won't be coming to Australia any time soon, but that doesn't mean you have to miss out on its award-winning TV shows.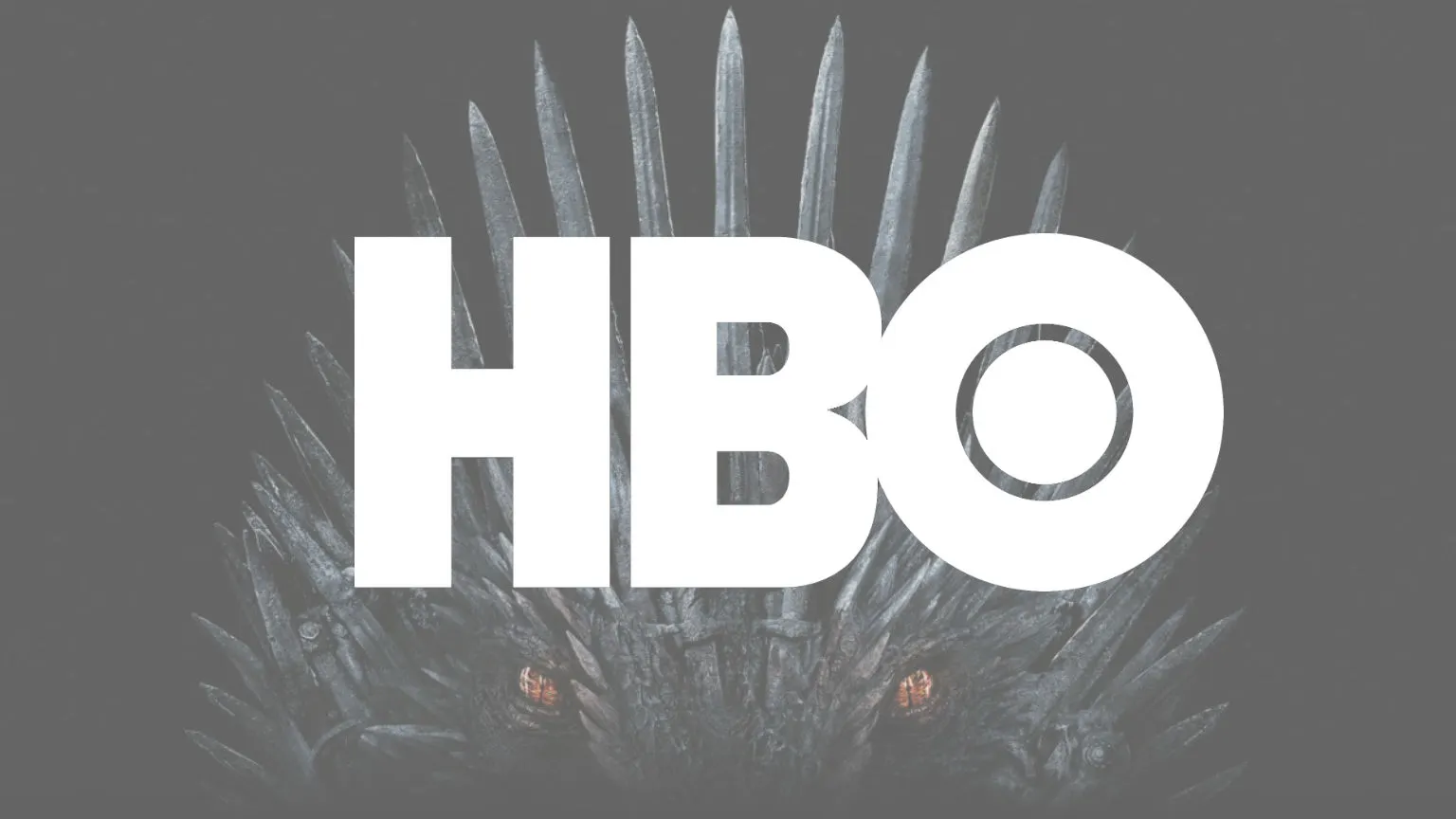 We're reader-supported and may be paid when you visit links to partner sites. We don't compare all products in the market, but we're working on it!
Thanks to hit shows like Game of Thrones and Westworld, HBO is widely regarded as the home of premium television. Despite its old streaming service HBO Now never arriving Down Under, Australian fans have still been able to binge on all the HBO content they desire through Foxtel.
Will the arrival of the new HBO Max streaming app impact the way we watch the network's shows in Australia from 2020 and beyond? If you want to watch HBO Max in Australia, what should you do? Let's dive in and answer these questions.
What is HBO Max? Price, release date and launch content
HBO Max is a streaming service dedicated to HBO programming. It is essentially the same concept as what we've seen from Disney with its Disney+ service and with NBC Universal with its Peacock service. It's a direct portal between HBO and its customers. Not just for all its original TV shows and movies, but also for some notable licensed content, too.
HBO Max will release in the USA on 27 May 2020. It will cost US$14.95/month (approximately $24/month). Those consumers who subscribe to the old HBO Now service either directly, through AT&T TV or Charter Communications will be upgraded to HBO Max.
Where HBO meets so much more
The above tagline talks directly to the launch content for the HBO Max service. WarnerMedia is reported to have over 45,000 hours of legacy programing in its vault, but will only be releasing a curated collection of 10,000 hours of programing on HBO Max. A further US$4 billion will be invested by AT&T (owner of Time Warner and in turn WarnerMedia) in the service over the next three years.
In addition to all the great HBO content, the network has set up tons of deals with other providers. This includes films from Warner Bros. and New Line, as well as TV shows from Sesame Street, CNN, TNT, TBS, truTV, Turner Classic Movies, Cartoon Network, Adult Swim, Crunchyroll, Rooster Teeth and Looney Tunes.
As such US subscribers will get access to non-HBO content such as Friends, Doctor Who, South Park, The Big Bang Theory, Nancy Drew, The Fresh Prince of Bel-Air and Rick and Morty through the HBO Max service.
List of HBO Max Originals and content release dates
Thus far, the following new and original TV shows have been announced to be launching alongside HBO Max:
Craftopia
Legendary
Looney Tunes Cartoons
Love Life
The Not-Too-Late Show With Elmo
On the Record
The follow post-launch release dates have also been announced. Dates are US, so expect them to appear in Australia the following day.
Karma (18 June, 2020)
Doom Patrol - Season 2 (25 June, 2020)
Search Party - Season 3 (25 June, 2020)
Adventure Time: Distant Lands (25 June, 2020)
Expecting Amy (9 July, 2020)
Close Enough (9 July, 2020)
The House of Ho (16 July, 2020)
Tig n' Seek (23 July, 2020)
The Dog House (30 July, 2020)
Frayed - Season 1 (30 July, 2020)
American Pickle (6 August, 2020)
Raised by Wolves (3 September, 2020)
Note: The Looney Tunes Cartoons aren't classics, but freshly made shorts that pay homage to the greats of yesteryear. Also, Frayed has previously released in the UK and Australian markets. It's unclear at this stage whether the date above is just the US debut of the initial season, or if it will also see the release of a Season 2.
Is HBO Max launching in Australia?
There are no plans for HBO Max to release in Australia. The door has been somewhat left ajar for a launch in the distant future. WarnerMedia, the parent company for HBO and therefore the owner of HBO Max, has filed a trademark for the service in Australia. But this could be little more than due diligence.
In lieu of an HBO Max Australia launch, a bidding war occurred between current holder of the rights, Foxtel and its main streaming video on-demand rival in Australia, Stan. That battle was won by Foxtel.
It's expected that Foxtel, which already has a strong HBO footprint in Australia and significant success with shows like Game of Thrones in its corner, will win out. In many ways, Foxtel can't afford to lose the HBO broadcast rights in Australia. As of May 2020 Foxtel launch its own new drama-centric streaming service spin-off, called Binge. HBO is one of the star attractions for this new SVOD app.
How to watch HBO Max content in Australia
While Stan has been able to pinch HBO original Love Life off of Foxtel, it was actually made by Lionsgate so it's really an outlier. So as it stands now HBO Max content will be available in Australia exclusively through Foxtel. This will include all the original content, both new and legacy from HBO and HBO Max. It will be available trough the Drama pack on Foxtel Now and Foxtel iQ, and from 25 May, 2020, on Binge.
However, Foxtel will not necessarily broadcast all (or any) of the third-party content from other networks that will be distributed via HBO Max in the USA. That is because standalone agreements will already be in place for much of that content for the Australia region such as Love Life as seen above.
Thankfully, you can start enjoying HBO content right now in Australia for free. Just use this14-day Binge free trialor a 10-day free Foxtel Now trial.
HBO Max Warner Bros. deal
On 4 December 2020 Warner Bros. announced that in the US it would be releasing 17 of its theatrical releases on HBO Max in 2021. There is one film though that will release in 2020 which is Wonder Woman 1984 which will become available on Boxing Day in Australia.
Other blockbusters appearing on HBO Max includes Matrix 4, Space Jam: A New Legacy, Dune, The Suicide Squad, Mortal Kombat and a Sopranos prequel. Each film will be available for one month of once they are released. There's no additional cost for these titles.
It isn't yet known if either BINGE or Foxtel will also get this deal. Finder has reached out to Warner Bros. for comment. At this stage we will be speculating that it's far less likely to happen in Australia. The main reason Warner Bros. opted for this in the US is due to the COVID-19 pandemic which is far more under control in Australia.
How much does HBO content cost in Australia?
Below we will detail how you can look to tune into HBO Max in the USA via a VPN, but that approach is hardly worth it. The service will still cost you around $24/month, plus you're at risk of having your subscription terminated at any moment or just suffering terrible streaming speeds.
The better alternative is either Binge or Foxtel Now streaming apps. Of the two Binge has the slightly longer free trial period and is significantly cheaper. Both come with free trials as listed above
If HD or multiple devices doesn't phase you, then you could opt for Binge's Basic package for just $10/month and 1 stream. The HD options are $14/month and $18/month respectively, the only difference is that the more expensive option allows for 4 simultaneous streams rather than 2.
For Foxtel Now you will need to get the Pop & Lifestyle base back ($25/month) and then add the Drama pack ($10/month) to get your HBO streaming fix.
You can kick things off with a free 10-day trial to see if it's right for you. And if you decide to stay on, there is no contract, so you can cancel your subscription anytime.
In terms of devices both are available on computers, smartphones and tablets, Telstra TV, Apple TV, Android TV, Chromecast and Airplay. Foxtel Now has a few additional devices including PS4, numerous smart TVs (though Binge is working on adding these), and the Foxtel Now box. You can see more on Binge vs Foxtel here.
You can also take the more traditional Foxtel iQ route. This costs more and requires the installation of cables and a set-top box at your home. However, it does have the benefits of a more consistent connection, 4K support and the ability to record to the device. You can find out more about Foxtel iQ here.
Compare Binge subscriptions
Compare Foxtel plans
How to stream HBO Max in Australia with a VPN
HBO Now, HBO's streaming service, gives users access to the channel's entire library of content – that means unlimited access to every episode of the network's original series, plus hit movies, sport, documentaries and comedy specials. The service launched back in 2015 in the US. HBO continues to expand its streaming platforms in international markets under different brands – mainly HBO GO, but also HBO Nordic for countries in Northern Europe, for instance. Unfortunately there's no HBO streaming service in Australia.
Tech-savvy users may be able to go around that and access HBO Now by using a VPN service to bypass geo-blocking. However, HBO is known to kick out users who don't reside in territories where the streaming service is available, so there's no guarantee it will work. This is somewhere in that grey area between legal and illegal, so proceed at your own risk. HBO Now costs US$14.99/month and is available on a variety of devices.
Our recommendation
The safest and more accessible way to stream HBO content in Australia is to subscribe to Binge. There's no need to sign up to any packs. Straight away you're guaranteed access to HBO's large library of original shows, from Game of Thrones to Big Little Lies. Otherwise you can opt for Foxtel Now and add on other services such as sports.
HBO Max free trial
There is no HBO Max free trial for Australians, but you can of course get HBO content using the Foxtel Now or Binge free trial as previously mentioned. During this period you can watch content from all the channel packs available on the platform. If you find either service isn't for you, simply cancel online before the end of the trial period. Otherwise, once the trial is over, you will only have access to the channel packs you are subscribed to.
Popular HBO content
Game of Thrones in undoubtedly HBO's biggest hit. The last season of the series may have come but millions still binge its eight seasons. The epic fantasy drama, based on George R.R. Martin's A Song of Ice and Fire series of novels, has a huge fan base all across the globe and manages to remain appointment television in a time where streaming is king and watching on demand is the new black. For the night is dark and full of spoilers.
Besides Game of Thrones, HBO has produced a lot of acclaimed content over the years. Most popular titles include dramas The Sopranos, The Wire, Six Feet Under, Westworld, Big Little Lies and Deadwood. Meanwhile, on the comedy front, we find titles like Veep, Girls, Silicon Valley, Sex and the City and Curb Your Enthusiasm. Most HBO shows are available to stream on demand with Binge and Foxtel Now. The list even includes Last Week Tonight with John Oliver, the series that reshaped late-night TV and is scheduled to go on at least until 2020.
In recent years, HBO has made up for the conclusion of Game of Thrones with exciting new and returning originals. Here and Now follows a multicultural family as one of the children starts to have weird visions. Barry is a sitcom centring on a hitman who is contemplating an acting career. Fahrenheit 451, based on the classic novel of the same name, is about a young fireman in a country where books are banned and firemen burn any they see on sight. It stars Michael B. Jordan. Next there's Sharp Objects, based on the popular book by Gillian Flynn.
As for returning favourites, 2020 will bring HBO fans new seasons of Silicon Valley, Westworld and Insecure. Hit shows True Detective, Veep and Big Little Lies will continue, with new seasons likely to hit the air in 2020.
History of HBO
The oldest and longest continuously operating pay television service in the US, Home Box Office (or HBO for short) has been consistently expanding in new markets all around the world since the early 90s. The channel's programming mainly consists of theatrically released movies and original television series, as well as the occasional concert special, documentary, made-for-TV flick, boxing match or stand-up comedy show.
What makes the channel stand out from the crowd, besides its quality content, is the fact that HBO doesn't carry traditional commercials. Instead, the network runs promos for upcoming shows/movies as well as behind-the-scenes featurettes made to pique interest in its original programming. As a result, HBO can afford to broadcast more explicit content that wouldn't normally be allowed to air on broadcast television: think profanity, explicit sex scenes and graphic violence. All the good stuff.
The channel's original programming earned countless major award nominations, including Emmys and Golden Globes. Despite The Larry Sanders Show being HBO's flagship series in the 90s, The Sopranos is arguably the show that pushed HBO to the next level, earning both critical acclaim and a huge audience. Ever since, HBO has been known as the home of quality television. And thanks to hit shows like Game of Thrones, the channel is more relevant than ever, even in the current era of peak TV.
Prior to the release of HBO Max, HBO offered two streaming services in the US. HBO GO was free with a subscription through participating TV providers, while HBO Now was a standalone streaming service carrying HBO content. Those weren't available in Australia either. Instead, Foxtel offered its own streaming platform, Foxtel Now, which gives users access to HBO content.
Frequently asked questions
Will HBO stream in 4K?
HBO Now and Foxtel Now don't support 4K resolution at the moment. However, content is available in HD.
Will HBO Max come to Australia?
Despite HBO steadily rolling out streaming platforms across the globe, there are no plans for HBO Max to arrive in Australia yet. That's mainly due to HBO's deal with Foxtel.
Can I stream HBO content with Chromecast?
Yes. Both HBO Max and Foxtel Now work with Chromecast.
Can HBO Max be used on multiple devices?
Yes, you can use HBO Max on multiple devices at the same time. The service supports simultaneous streams but doesn't specify the limit; if you exceed it you will receive an error message. Similarly, Foxtel Now allows you to stream on two devices at once so you can share your password with a loved one.
Where is HBO Max available?
HBO Max is only available in the US from 27 May 2020. However, HBO has streaming platforms all around the world, generally under the brand HBO GO. The service is available in Europe, Latin America and Asia.
For all the latest in TV and movie streaming, follow and subscribe below
---
More guides on Finder
Stream the best and save