Everything you need to know about streaming HBO in Australia
HBO might not be available in Australia but that doesn't mean you have to miss out on its award-winning TV shows.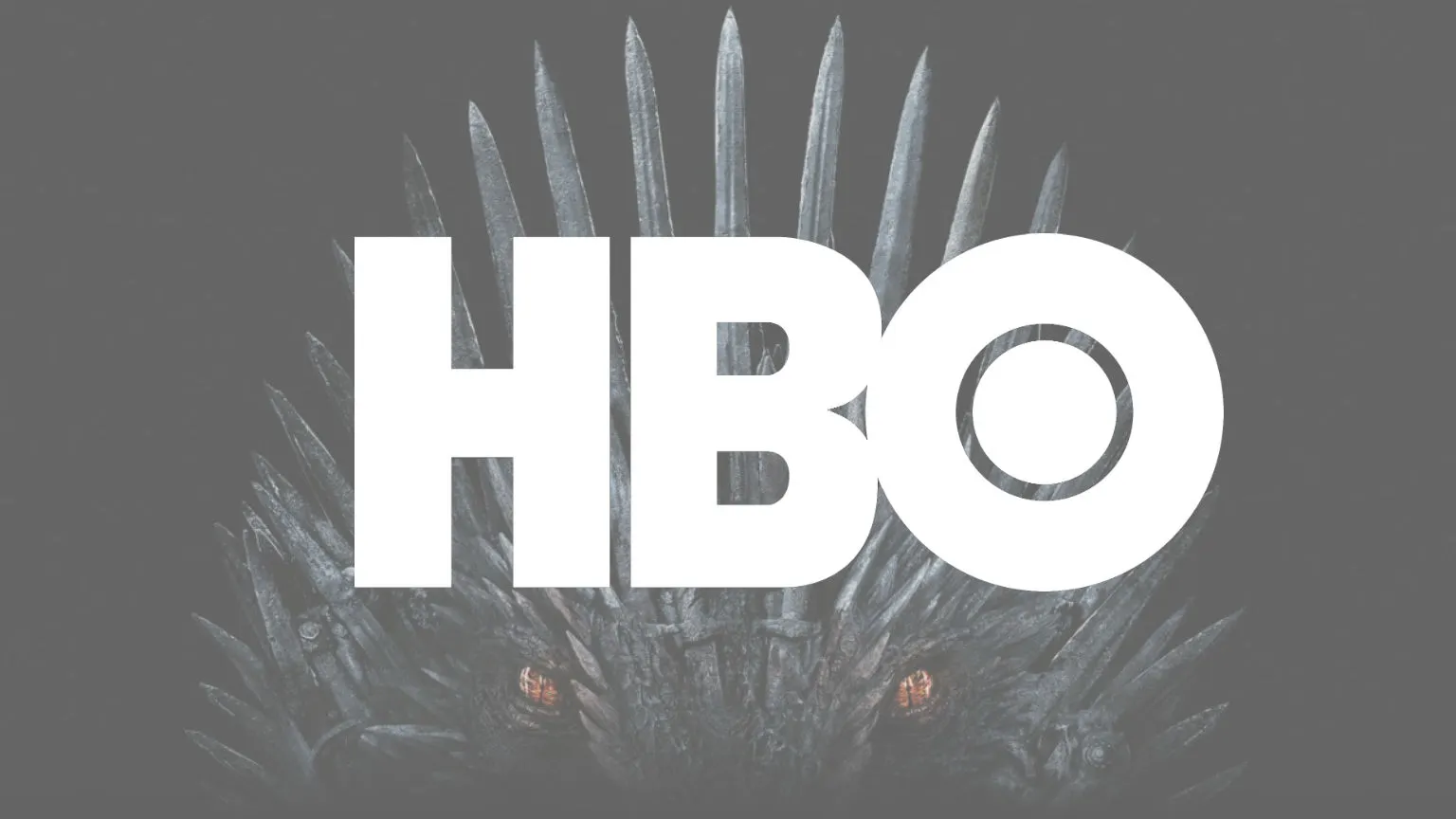 Thanks to hit shows like Game of Thrones and Westworld, HBO is widely regarded as the home of premium television, and despite its streaming service not being available Down Under, Australian fans can still binge all the HBO content their hearts desire.
The oldest and longest continuously operating pay television service in the United States, Home Box Office (or HBO for short) has been consistently expanding in new markets all around the world since the early 90s. The channel's programming mainly consists of theatrically released movies and original television series, as well as the occasional concert special, documentary, made-for-TV flick, boxing match or stand-up comedy show.
What makes the channel stand out from the crowd, besides its quality content, is the fact that HBO doesn't carry traditional commercials. Instead, the network runs promos for upcoming shows/movies as well as behind-the-scenes featurettes made to pique interest in its original programming. As a result, HBO can afford to broadcast more explicit content that wouldn't normally be allowed to air on broadcast television: think profanity, explicit sex scenes and graphic violence. All the good stuff.
The channel's original programming earned countless major award nominations, including Emmys and Golden Globes. Despite The Larry Sanders Show being HBO's flagship series in the 90s, The Sopranos is arguably the show that pushed HBO to the next level, earning both critical acclaim and a huge audience. Ever since, HBO has been known as the home of quality television. And thanks to hit shows like Game of Thrones, the channel is more relevant than ever, even in the current era of peak TV.
| Package | Monthly price | Channels included |
| --- | --- | --- |
| Drama | $20/month | showcase, BBC First, 13 Street, FX (available until 28 February), Binge, Boxsets |
HBO also offers two streaming services in the US. HBO GO is free with a subscription through participating TV providers, while HBO Now is a standalone streaming service carrying HBO content. Those aren't available in Australia either. However, Foxtel does offer its own streaming platform, Foxtel Now, which gives users access to HBO content through the Pop and Drama packs.
| Package | Monthly price | Channels included |
| --- | --- | --- |
| Drama | $15/month | showcase, BBC First, Universal Channel, BBC UKTV, TV H!TS |
| Pop | $15/month | showcase, FOX8, FX (available until 28 February), The Comedy Channel, MTV, 111Funny, Arena |
Subscribers can get both channel packs for $25/month, with a $5 discount.
Compare Foxtel plans
Updated February 17th, 2020
How to stream HBO in Australia
HBO Now, HBO's streaming service, gives users access to the channel's entire library of content – that means unlimited access to every episode of the network's original series, plus hit movies, sports, documentaries and comedy specials. The service launched back in 2015 in the US. Moreover, HBO continues to expand its streaming platforms in international markets under different brands – mainly HBO Go, but also HBO Nordic for countries in Northern Europe, for instance. Unfortunately, however, there's no HBO streaming service in Australia.
Foxtel offering more free HBO shows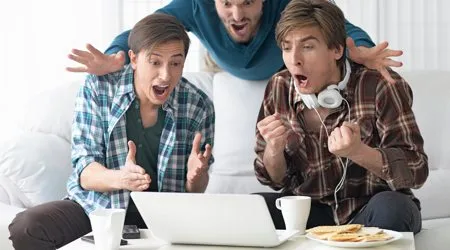 Divorce, Quarry and other HBO hits set to join Westworld as free tasters for prospective Foxtel customers. Read more…
Tech-savvy users may be able to go around that and access HBO Now by using a VPN service to bypass geo-blocking. However, HBO is known to kick out users who don't reside in territories where the streaming service is available, so there's no guarantee it will work. Moreover, this is somewhere in that grey area between legal and illegal, so proceed at your own risk. HBO Now costs US$14.99/month and is available on a variety of devices – computers, phones and tablets, game consoles, Chromecast, Roku, Apple TV, select smart TV models and Amazon Fire TV.
Updated February 17th, 2020
The safest and more accessible way to stream HBO content in Australia is to subscribe to Foxtel Now. As long as you get the Drama or Pop packs you are guaranteed access to HBO's large library of original shows, from Game of Thrones to Big Little Lies. And for only AUD$15/month, which is actually cheaper than the US HBO Now.
Foxtel Now comes with no contracts, so you can cancel your subscription anytime. The platform is available on computers, smartphones and tablets, Telstra TV, Foxtel Now box, PS4, and Chromecast or Airplay. Besides Drama and Pop, Foxtel Now offers three additional Starter Packs – Lifestyle, Docos and Kids, priced at $10/month each. You can also add Premium Packs in the mix when building your subscription – Movies ($20/month) and Sport ($29/month). The Premium Packs are only available if you're already subscribed to a Starter Pack.
HBO free trial
HBO Now offers a one-month free trial that allows users to test-drive the platform. Similarly, Foxtel Now offers a 10-day free trial. You gain access to the trial when you register on the Foxtel Now website. During this period you can watch content from all the channel packs available on the platform. If you find Foxtel Now isn't for you, simply cancel online before the end of the trial period. Otherwise, once the trial is over, you will only have access to the channel packs you are subscribed to.
Popular HBO content
Game of Thrones in undoubtedly HBO's biggest current hit. The last season of the series is in production and will premiere in 2019, likely sometime in spring. The epic fantasy drama, based on George R.R. Martin's A Song of Ice and Fire series of novels, has a huge fan base all across the globe and manages to remain appointment television in a time where streaming is king and watching on demand is the new black. For the night is dark and full of spoilers.
Besides Game of Thrones, HBO has produced a lot of acclaimed content over the years. Most popular titles include dramas The Sopranos, The Wire, Six Feet Under, Westworld, Big Little Lies and Deadwood. Meanwhile, on the comedy front, we find titles like Veep, Girls, Silicon Valley, Sex and the City and Curb Your Enthusiasm. Most of HBO's shows are available to stream on demand with Foxtel Now. The list even includes Last Week Tonight with John Oliver, the series that reshaped late-night TV and is scheduled to go on at least until 2020.
For 2018, HBO is making up for the fact that viewers won't get their yearly dose of Game of Thrones with exciting new and returning originals. Here and Now, which premieres in February, follows a multicultural family as one of the children starts to have weird visions. Barry, slated to premiere this autumn, is a new sitcom centring on a hitman who is contemplating an acting career. Fahrenheit 451, based on the classic novel of the same name, is about a young fireman in a country where books are banned and firemen burn any they see on sight. Starring Michael B. Jordan, the show is expected to also premiere sometime this autumn. Next, Sharp Objects, based on the popular book by Gillian Flynn, will arrive this winter. It stars Amy Adams, Patricia Clarkson and Chris Messina.
As for returning favourites, 2018 will bring HBO fans new seasons of Silicon Valley, Westworld and Insecure. Hit shows True Detective, Veep and Big Little Lies will continue, with new seasons likely to hit the air in 2019.
Frequently asked questions
Will HBO stream in 4K?
HBO Now and Foxtel Now don't support 4K resolution at the moment. However, content is available in HD.
Will HBO Now come to Australia?
Despite HBO steadily rolling out streaming platforms across the globe, there are no plans for HBO Now to arrive in Australia yet. That's mainly due to HBO's deal with Foxtel.
Can I stream HBO content with Chromecast?
Yes. Both HBO Now and Foxtel Now work with Chromecast.
Can HBO Now be used on multiple devices?
Yes, you can use HBO Now on multiple devices at the same time. The service supports simultaneous streams but doesn't specify the limit; if you exceed it you will receive an error message. Similarly, Foxtel Now allows you to stream on two devices at once so you can share your password with a loved one.
Where is HBO Now available?
HBO Now is only available in the US. However, HBO has streaming platforms all around the world, generally under the brand HBO Go. The service is available in Europe, Latin America and Asia.
For all the latest in TV and movie streaming, follow and subscribe below
---
Read more on this topic