Disney+ Australia: Price, features and content
How Disney's streaming service works and everything you can watch using it.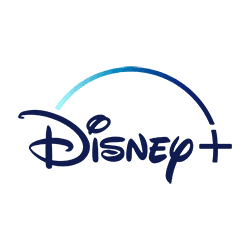 We're committed to our readers and editorial independence. We don't compare all products in the market and may receive compensation when we refer you to our partners, but this does not influence our opinions or reviews. Learn more about Finder.
Disney+ is a streaming service operated by entertainment giant Disney. Consider it the Mouse House's response to platforms like Netflix, Stan and Apple TV+. The online service gives users access to a generous library of TV shows and movies from the Disney catalogue, as well as titles from Marvel, Star Wars, Pixar and National Geographic.
Disney+ launched in Australia on 19 November 2019 and is growing with each passing month, adding new titles to its library. Highlights include original show The Mandalorian and long-running series The Simpsons, as well as several Marvel and Star Wars blockbusters.
Disney announced plans for its own streaming service Disney+ back in 2017. It joins an increasingly crowded marketplace, dominated by Netflix globally but with plenty of other newer competitors, including Apple TV+ and BINGE.
It's expected most existing Disney TV shows and movies will eventually end up on the streaming service. That means not just cartoons, but also content from the worlds of Marvel, Pixar and Fox (which Disney acquired in early 2019).
Disney is also stepping up with 4K content. After a trial launch in the Netherlands, Disney+ rolled out first in USA, Canada and the Netherlands. Australia followed just a week later. Here is a step-by-step guide to signing up.
How much does Disney+ cost?
Subscriptions to Disney+ in Australia cost $8.99/month or $89.99 for an entire year. Both packages give you the exact same offering in terms of content, simultaneous streams and devices. The only difference is simply that committing for an entire year will net you just over a $17 discount.
When comparing it to other premium streaming services who offer 4K and multiple devices Disney+ costs significantly less then the likes of Stan and Netflix. The only one cheaper then it is Prime Video.
What shows and original productions will Disney+ have?
Disney is investing heavily in original content for Disney+. This echoes what competitors like Netflix and Amazon are already doing. To begin, the company will rely on established brands instead of exploring new avenues, but its focus might change as time goes by.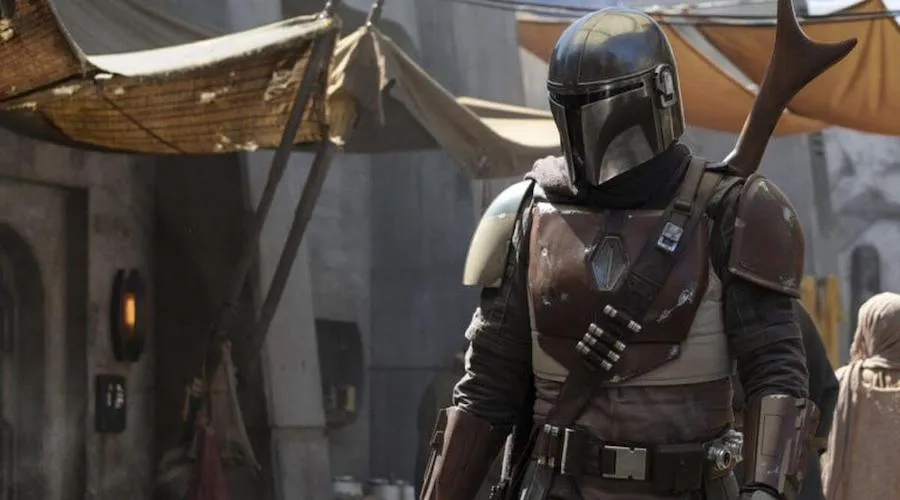 Disney+ TV shows
On the TV front, Disney+ offers hours of Disney Channel programming, but also original productions made especially for the streaming service. The list features Star Wars spin-off The Mandalorian, which became an international hit shortly after its release.
Subscribers can even binge-watch 30 seasons of popular animated series The Simpsons.
Disney+ movies
On the movie front, Disney+ is becoming the exclusive streaming destination for all titles under the Disney umbrella. Captain Marvel and Avengers: Endgame, for instance, were available at launch, with The Lion King and Aladdin joining the platform in January 2020, with Frozen 2 joining not long after.
Besides, the catalogue includes hundreds of animated titles from the Disney Vault, as well as Marvel, Star Wars and Pixar films. Disney+ has even secured the likes of Broadway musical Hamilton and The Greatest Showman. Although originally planned for a cinema release, with theaters closed around the world due to COVID-19 Disney released Artemis Fowl on the platform in June 2020.
Disney+ upcoming content
Disney+ has plenty of content currently in production. One of the most highly anticipated series slated to debut on the platform is a Star Wars spin-off led by the roguish spy Cassian Andor. The first returning Disney+ original series is season 2 of the sci-fi western The Mandalorian on 30 October 2020.
Additionally, the Marvel universe is expanding, with several TV shows set in the universe slated for Disney+. The first was scheduled be The Falcon and The Winter Soldier, rumoured to premiere in August 2020, however due to the coronavirus pandemic it has been delayed. Other Marvel series on there was includes WandaVision in December 2020 and Loki in early 2021.
Other highlights to look out for include an untitled Obi-Wan Kenobi series and animation Monsters at Work. Subscribers should also get excited for more Marvel TV series, most notably Hawkeye, What If…, Ms. Marvel and She-Hulk.
Movies set to debut on Disney+ include Magic Camp and Phineas and Ferb the Movie: Candace Against the Universe in August 2020. Disney is also releasing the live action remake of Mulan onto Disney+, though it will attract an additional fee.
Disney+ Australia sign-up
The easiest way to create a Disney+ account is via the official website. To sign up to Disney+ all you'll require is an email address plus your debit or credit card handy. Register for an account, drop in your card details and you'll be good to start watching. Although there was initially a 7-day free trial at launch, that's no longer the case. As of 19 June Disney+ has removed the offer.
How to watch Disney+
Disney+ can be viewed in a large number of ways. You can watch on your laptop/PC by accessing the website or download the app on iOS and Android devices. There is also an app for PS4 and Xbox One game consoles. On the big screen you can use Apple TV, Chromecast, Amazon Fire TV Stick or Android TV for streaming for another device. Some Samsung and LG TVs also have built-in Disney+ support. All content on Disney+ is in HD.
That's good news with newer shows, but some older TV shows have been "cropped" from their original 4:3 ratio. (Those changes were particularly controversial for The Simpsons, where some visual gags were effectively ruined). They've since announced an amendment.
You can stream on up to four devices at once. Unlike Netflix, Disney+ isn't charging extra for the ability to watch on multiple screens. Parents will be happy to know you can set up a Kids Profile, to ensure your children don't see inappropriate material.
How does Disney+ compare to Netflix, Stan and Foxtel?
As we mentioned above, Disney+ is far cheaper than Netflix and costs even less than Stan's basic package. Foxtel airs much broader content that includes sport and news, but also costs significantly more, especially if you bundle in all the available options.
Disney+ has all titles available for download, unlike Netflix and Stan where some titles (especially non-originals) aren't. Additionally, there's no limit on how many downloads you can have, other than the storage capacity of your device.
The interfaces for the trio are similar, but Disney may have an advantage due to its simplicity. As Disney+ has fewer titles than Netflix and Stan, it's easier to navigate.
Inevitably, the battle of Disney+ vs Netflix seems destined to be a worldwide heavyweight streaming war. Disney also has the benefit of owning the rights to its own content, which has spelled disaster for Foxtel and Stan.
Why is Disney+ such a big deal?
It seems like everyone is launching a streaming platform these days, so why is Disney so special? First off, this new platform is now the exclusive home for subscription-video-on-demand viewing of the newest live action and animated movies from Disney and Pixar. That includes titles like Toy Story 4 and Frozen 2.
The service features a vast collection of library content, including Disney and Pixar movies and Disney Channel, Disney Junior and Disney XD television programming.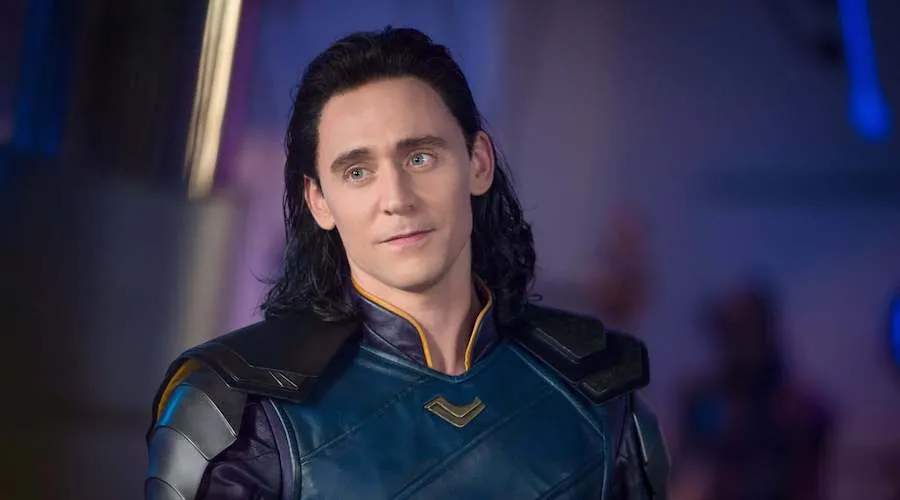 But more importantly, Disney's streaming service hosts content from Disney's subsidiaries Marvel, Lucasfilm and National Geographic. This means that the platform will also host all the Marvel and Stars Wars movies released so far, as well as all upcoming titles. These are some of the biggest film franchises in the world, so it's obvious that the Force will be strong with this new streaming service.
Additionally, Disney's purchase of 21st Century Fox means Disney will take control of the popular US streaming service Hulu. In a November 2018 earnings call, Disney chairman Bob Iger outlined the company's plans to expand Hulu's availability to more countries once the purchase of Fox is finalised.
Disney+ features
Our verdict on Disney+
So far in Australia, Disney+ has gone off without a hitch. Its price is phenomenal when compared to competitors. What it's lacking in content to begin with it's making up for in quality, with new production The Mandalorian outranking Netflix's Stranger Things already.
Add in the fact that Disney+ will only improve as more originals and big 2020 releases make it to the platform. It'll be interesting to see if the removal of the free trial affects customers willingness to test out the platform.
Disney+ FAQ
Latest streaming headlines
Read more on this topic
Stream the best and save