Top 10 Best TV shows available on Disney+ Australia
From animated superhero shows to captivating docu-series, Disney+ has something for everyone.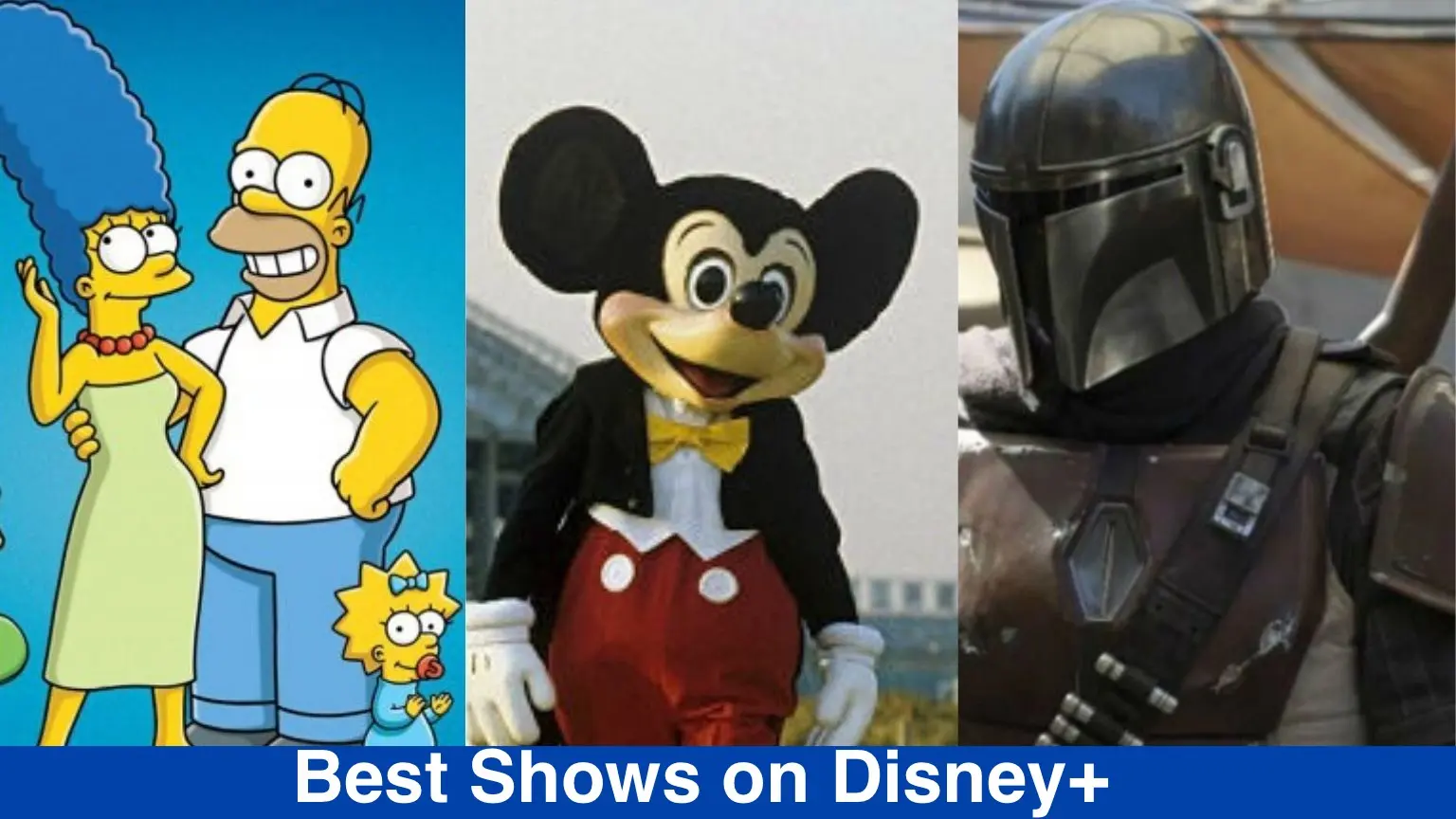 While entertaining blockbusters might be the first thing that comes to mind when you think of Disney, the media giant has plenty of TV shows to spare as well. And thanks to the new streaming service Disney+, fans can now easily watch them all in one place.
From Disney Channel favourites to engaging National Geographic shows to Marvel animated series, the Disney+ library is full of both established hits and hidden gems ready to be discovered.
But what to watch first? Trying to rank all the content available on the platform would be a worthy challenge, but for now, we're going to rely on crowd wisdom to guide us through. At the time of writing in November 2019, these are the highest-ranked Disney+ TV shows on IMDB.
And since users can get a free 7-day trial of Disney+, there's no one stopping you from checking at least a few of these out.

1. The Mandalorian: IMDB score of 9.1
---
Cast: Pedro Pascal, Kyle Pacek, Brendan Wayne
The first live-action Star Wars series is here and, according to both fans and critics, it's absolutely glorious. The Mandalorian is set after the fall of the Empire and follows a lone gunfighter as he makes his way through the outer reaches of the galaxy. The cast includes Pedro Pascal, Carl Weathers, Werner Herzog and Nick Nolte.
The Mandalorian is splashy and satisfying. It's tied to the Star Wars universe, but it also has its own look and feel, as it's basically a western set in space. In other words, it manages to carve its own identity, regardless of what's come before. Believe the hype. This is an original Disney+ series, with episodes released weekly on the platform.

2. The Imagineering Story: IMDB score of 9.1
---
Cast: Angela Bassett, Tom Morris, Kevin Rafferty
Crafted with diehard Disney fans in mind, The Imagineering Story offers an in-depth look at the history and creation of the Walt Disney theme parks around the world. It's a sentimental docu-series that manages to shine a spotlight on the designers and artists behind the creation of some of the world's most visited wonderlands.
Narrated by Angela Bassett, the show is a treat for anyone interested in Disney's rich history. It also looks elegant and polished, courtesy of Academy Award nominee Leslie Iwerks, daughter of Disney legend Don Iwerks. If you want to marvel at Disney's tremendous attention to detail, The Imagineering Story is definitely worth a stream.

3. Gravity Falls: IMDB score of 8.9
---
Cast: Jason Ritter, Alex Hirsch, Kristen Schaal
Clever and funny, Gravity Falls centres on twins Dipper and Mabel, who travel to the mysterious town of Gravity Falls in Oregon for their summer vacation. Once there though, they are surprised to discover some strange occurrences, as the town seems to be full of supernatural creatures.
While you might be tempted to dismiss Gravity Falls as a show targeted at kids, rest assured. There's plenty for adults to enjoy as well, including an exciting mix of scares, laughs and heartwarming stories.
4. The Simpsons: IMDB score of 8.7
---
Cast: Dan Castellaneta, Nancy Cartwright, Harry Shearer
The Simpsons is a show that needs no introduction. It's become an integrated part of pop culture during its impressive run, with 30 seasons under its belt. However, if you've been living under a rock for the past three decades, the sitcom follows working-class father Homer Simpson and his dysfunctional family as they deal with the typical (and not so typical) ups and downs of life.
It's easy to see why the series is so appealing. Apart from the unique animation style, it also features a frustrated family, along with weird plots, wisecracking kids and sight gags. What's not to love? Caution, though – while The Simpsons is a cartoon, it's mostly aimed at adults, so you might want to put something else on for younger kids.
5. The Incredible Dr. Pol: IMDB score of 8.7
---
Cast: Jan Pol, Diane Pol, Charles Pol
An educational reality show, this National Geographic production centres on veterinarian Jan Pol, along with his family and employees. Pol runs a clinic in Central Michigan's farm country and takes care of all sorts of animals, regardless of size. The show follows him as he travels out to farms, treating horses and cows, as well as back at his clinic where he sees to smaller pets.
The Incredible Dr. Pol can teach both kids and adults plenty about veterinary medicine, but it's important to note that it doesn't shy away from showing blood or animals in surgery, so we wouldn't recommend watching this with very young kids. Overall though, it's an often uplifting series that will delight animal lovers with the stomach to handle it.

6. So Weird: IMDB score of 8.5
---
Cast: Cara DeLizia, Mackenzie Phillips, Patrick Levis
The only bad thing about So Weird is that it only lasted for three seasons. The show, which started airing in the late 90s, follows 14-year-old Fiona, who is on the road with her rock-star mum and uncovers paranormal phenomena during her travels. The cast includes Cara DeLizia, Mackenzie Phillips and Patrick Levis.
Often compared to The X-Files, the first two seasons of So Weird are darker than your average Disney Channel series. DeLizia left after Season 2 and was replaced with Alexz Johnson, with the entire show having a lighter tone from that point on. Still, So Weird is a worthy binge even to this day, featuring complex mythology, likeable characters and original music.

7. X-Men: The Animated Series: IMDB score of 8.4
---
Cast: Cedric Smith, Cathal J. Dodd, Lenore Zann
The nostalgia is strong with this one. X-Men: The Animated Series debuted in 1992 and was a fun animated introduction to the world of mutants. The show follows Charles Xavier and his band of mutants as they strike back against corrupt government agencies and the extremist Magneto.
From the catchy theme song to the sometimes excessive melodrama and intriguing storylines, X-Men: The Animated Series played a major role in introducing the universe to non-comic book readers. If you're craving a trip down memory lane or are simply curious about the animated series that eventually paved the way for the 2000 X-Men film, this one makes for a satisfying binge.

8. Spider-Man: The Animated Series: IMDB score of 8.3
---
Cast: Christopher Daniel Barnes, Sara Ballantine, Edward Asner
Spider-Man has graced the silver screen ever since the late 60s, with the hero starring in several animated comic book adaptations. The 90s version, however, is widely considered as being one of the best. It follows a man with spider-like abilities as he fights crime in New York City, while also struggling to lead a somewhat normal personal life.
Spider-Man: The Animated Series had compelling story arcs, excellent voice acting and some interesting cameos from other Marvel players like Daredevil and Punisher. It was also widely successful and was cancelled after five seasons not because of a drop in quality, but due to behind-the-scenes conflicts.

9. The Avengers: Earth's Mightiest Heroes: IMDB score of 8.3
---
Cast: Eric Loomis, Colleen O'Shaughnessey, Brian Bloom
The Avengers: Earth's Mightiest Heroes follows several beloved comic book characters, including the Hulk, Iron Man and Thor, as they join forces to become the Avengers and fight villains. It's a fun take on the classic group, capturing the spirit of the Avengers perfectly. They all share the same goals, but their tactics often differ, which makes for exciting storytelling.
The show is a nice blend of humour and action, with complex plots and plenty of thrills to delight both kids and adults. It also features cameos from other players in the Marvel universe, so it's a must-watch for any true fan of the franchise.

10. Brain Games: IMDB score of 8.3
---
Cast: Jason Silva, Bert Thomas Morris, Apollo Robbins
A National Geographic show, Brain Games focuses on the science of the brain. Hosted by Jason Silva, the series is full of interactive illusions and experiments meant to showcase the extraordinary ways in which we see and process the world.
Brain Games provides a captivating window into the inner workings of the fascinating organ, encouraging viewers to take on some challenges as well. If you're a fan of educational series that are also fun to watch, this one will be right up your alley.
Image Source: IMDB website
Latest Disney+ guides and news
Related Posts
Stream the best and save