Disney+ vs Stan: Which stacks up better?
When comparing Disney+ to home-grown streaming service Stan, which one gives you more bang for your buck?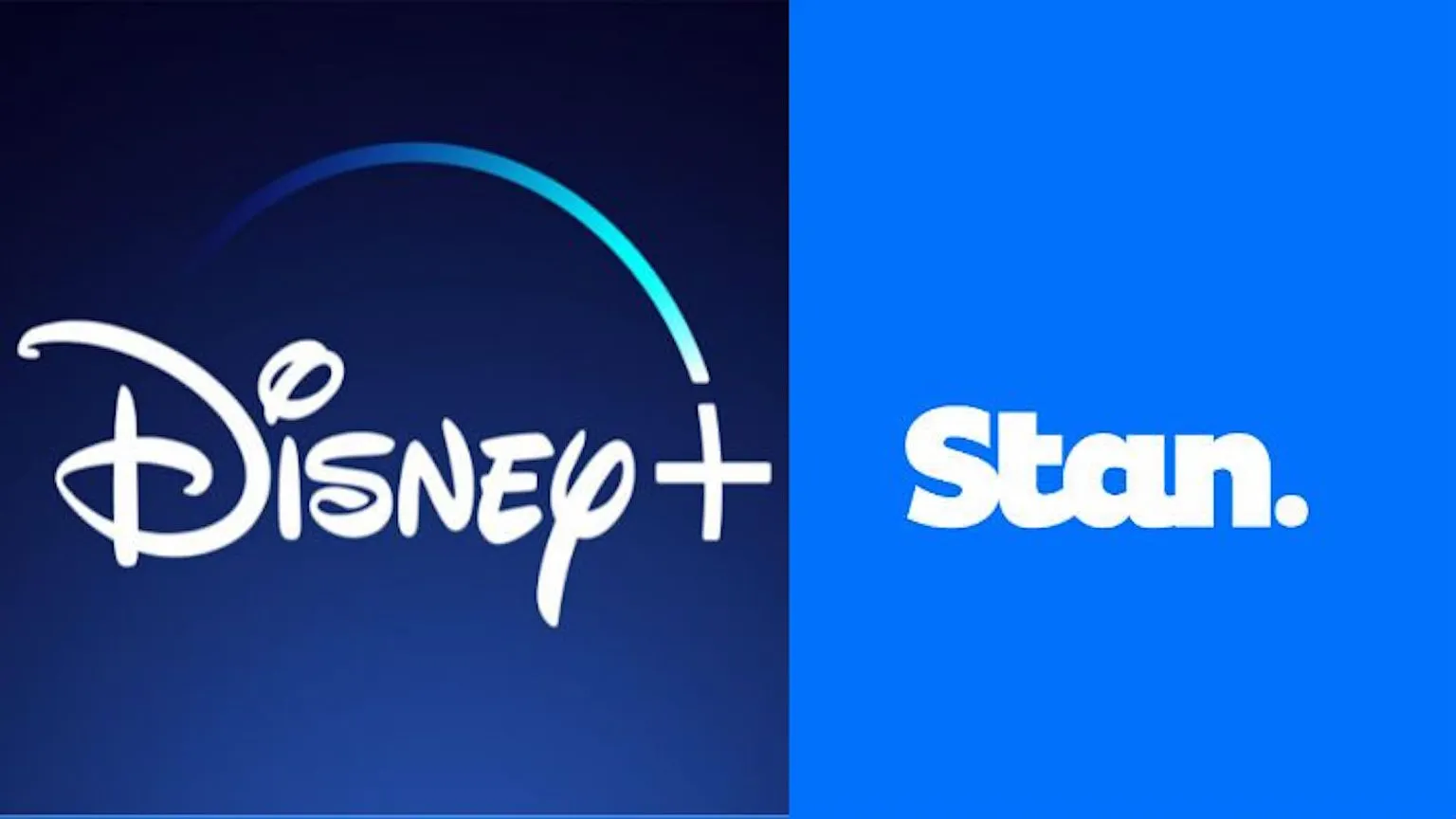 We're reader-supported and may be paid when you visit links to partner sites. We don't compare all products in the market, but we're working on it!
Disney+ may have only entered the streaming market a year ago, but it did so with a bang. It came with a solid content library, has some interesting features and boasts a price point that's lower than some of its competitors.
Plus, it managed to get 10 million sign-ups during its first hours operating in the US. Given the fierce competition in the world of online streaming, that's a definite win.
The service launched in Australia on 19 November 2019, to similar hype. While the US is a much bigger market, there's no doubt that the streamer is aiming to shake things up Down Under as well, attracting a large number of users interested in family-oriented titles.
Unfortunately, this may be to the detriment of more established streaming services, especially Stan. Stan suffered a big loss of content once Disney+ went live in Australia.
The service previously signed an agreement with Disney to stream some of its popular blockbusters exclusively, but once Disney+ became available, all those blockbusters were gone, migrating to the new service. Even so, that's just a fraction of Stan's library, which has a strong focus on trendy shows, a lot of which are fast-tracked from the US.
So will the local service still maintain its loyal user base? More importantly, if you have to pick between the two platforms, which one is a better fit? Let's compare Disney+ with Stan to figure things out.
Disney+ vs Stan Australia
Let's start with a top-line comparison of what each service offers.
| Features | Disney+ | Stan Basic | Stan Standard | Stan Premium |
| --- | --- | --- | --- | --- |
| Price/month | $8.99 (or $89.99/year) | $10 | $14 | $17 |
| Free trial | N/A | 30 days | 30 days | 30 days |
| Release date | 19 December 19 | 26 January 15 | 26 January 15 | 26 January 15 |
| Simultaneous streams | 4 | 1 | 3 | 4 |
| Family sharing | 7 | 6 | 6 | 6 |
| Contract | No | No | No | No |
| Available Movies and TV shows | 890+ | 2000+ | 2000+ | 2000+ |
| HD | Yes | No | Yes | Yes |
| 4K | Yes | No | No | Yes |
| Can watch offline? | Yes | Select Titles | Select Titles | Select Titles |
| Devices | PC, iOS, Android, Apple TV, Android TV, Amazon Fire, Chromecast, PS4, PS5, XBOX One, Windows 10, Smart TVs (LG, Samsung) | PC, Mac, Browser, PS4, PS5, XBOX One, Andriod, iOS, Amazon Fire, Chromecast, Smart TV (LG, Samsung, etc), Fetch TV, Telstra TV, Blu Ray | PC, Mac, Browser, PS4, PS5, XBOX One, Andriod, iOS, Amazon Fire, Chromecast, Smart TV (LG, Samsung, etc), Fetch TV, Telstra TV, Blu Ray | PC, Mac, Browser, PS4, PS5, XBOX One, Andriod, iOS, Amazon Fire, Chromecast, Smart TV (LG, Samsung, etc), Fetch TV, Telstra TV, Blu Ray |
| More info | More info | More info | More info | More info |
Price: Which is cheaper, Stan or Disney+?
Disney+ offers a single subscription plan for $8.99 a month (or $89.99 a year). That gives you access to the entire library of content, with selected titles in 4K quality. It also lets you stream on four different devices at once and offers offline viewing.
Meanwhile, Stan offers three price points, depending on the quality and perks you're after. You can get Stan Basic for $10 a month, but that only enables you to watch videos in SD quality, on one screen at a time and download content on one device.
Stan Standard costs $14 a month and lets you watch titles in HD quality, supports three simultaneous streams and lets you enjoy offline viewing on up to three devices. Finally, Stan Premium opens the platform's vault of 4K content for $17 a month. It also lets you stream on four screens simultaneously and download videos on up to five separate phones or tablets. Every plan comes with a 30-day free trial.
So yes, Disney+ is cheaper than Stan, especially when compared to the local streamer's Premium plan, the only one that lets you watch selected titles in 4K quality. That one will cost you almost double. But Disney+ also pulled the pin on its free trial offer in June 2020 while Stan still offers new customers 30 days.
Content: Does Disney have more titles than Stan?
When talking about content, things are not as straightforward as they might seem at first sight. Disney+ launched in Australia with more than 800 titles in its library, but has now climbed to over 1,100. Meanwhile, at last count, Stan had over 600 shows and more than 2,000 movies. So if you look at it from a strict numbers perspective, Stan comes out on top.
But sheer quantity isn't always a good factor to consider when choosing a service to sign up for. It ultimately comes down to your personal tastes, viewing habits and entertainment needs. As such, the two streaming services are very different.
As we mentioned above Disney pulled all its titles from Stan which saw the Australian service take a significant hit. All of Star Wars disappeared along with the likes of Marvel's Black Panther, Guardians of The Galaxy, Thor, Coco, Mulan, The Lion King and Lizzie McGuire. It's important to remember that's just a few of the titles Stan lost which is a strong reminder of the size of the entire Disney brand.
With minor exceptions, Disney+ mainly focuses on largely family-oriented titles, which makes it a great service the entire family can use. You can enjoy titles not only from Disney itself, but also from Marvel, Star Wars, National Geographic and Pixar.
That's a lot of blockbusters you won't be able to stream anywhere else. When you add in hundreds of hours of TV from Disney Channel and animated classics, there's plenty of choice.
Better content: Stan or Disney+?
Outside of its enormous historic library that is on the platform moving forward the key to Disney+ is its investment in original content. It released with acclaimed Star Wars series The Mandalorian, quirky comedy High School Musical: The Musical: The Series and movies like a live-action Lady and the Tramp and holiday flick Noelle.
Even more titles are currently in production, expected to drop on Disney+ in the following months/years including WandaVision in late 2020. So there's plenty to watch, especially if you're a movie buff.
However, Disney+ falls short on the television front. The streaming platform has a lot of series, true, but the majority are animated shows or kids' programming. There's not a lot of TV adults can binge-watch. There's The Simpsons and Marvel's Agent Carter. You might be tempted by Agents of S.H.I.E.L.D or Gravity Falls.
But once you've watched all that, you pretty much run out of binge-able television. Episodes of original shows drop weekly, so it's not like you can watch The Mandalorian in one sitting. If binge-watching is your thing, Disney+ might not be particularly satisfying.
Stan, on the other hand, has a lot going for it on the TV front. The platform has its own slate of well-received original programming like Bloom, No Activity and Wolf Creek, with more on the way. It has a generous content library of licensed programming, with some of the titles fast-tracked from the US.
That includes hits like Better Call Saul, Power, Billions and RuPaul's Drag Race. Add to that an impressive collection of crowd-pleasing titles in the lines of Veronica Mars, The Office, Greys Anatomy, Parks and Recreation, Seinfeld and Scrubs. All in all, Stan remains a great destination for TV enthusiasts, whether they like to keep up with newly released shows or re-watch old favourites.
Stan doesn't really excel on the movie front, especially with Disney taking back its blockbusters. It does offer a big catalogue of titles, but most of those are classics or older flicks. When it comes to more recent, hyped releases, you shouldn't expect much.
It's also important to note that while Stan updates its library regularly, not a lot of new content will land on Disney+ on a monthly basis, since the platform is only offering titles it already owns. On the other hand, once a show or movie is on Disney+, it will likely be there forever. Content on Stan can disappear with little notice due to distribution deals as previously seen when it lost Friends.
It's difficult to compare the two based on content since they both target a different audience. If you're a TV fanatic, Stan is clearly the more tempting service, thanks to its more mature library. If you don't watch a lot of TV but want something to satisfy the entire family, Disney+ might be more up your alley. Both platforms offer a lot of quality titles, so you'll have plenty to watch regardless of which option you choose.
Still not sure which one has better content?
Check out our list of best shows and movies on each service.
Features: Which has better features and is easier to use?
As far as features are concerned, both platforms are fairly equal. With both services, the streaming experience itself is seamless.
There are closed captions and audio descriptions on selected titles. However, Disney+ does have the option to watch a majority of its titles in other languages such as Italian.
Both Stan and Disney+ have slick interfaces and multiple profiles. You can add titles to a watchlist to better keep track of content you're interested in. And you can set up kids' profiles to limit content to a certain classification.
At the end of the day, both services are user-friendly, so you can't go wrong with either one. Disney+ though takes out the title for ease of use and navigation.
Can you watch from more devices on Stan or Disney+?
On the device front, Disney+ comes with pretty good compatibility. It works with select LG, Sony and Samsung smart TVs; game consoles including Xbox One and PS4; and streaming devices such as Apple TV 4th generation and higher, Chromecast, Fire TV Stick and Android TV.
Meanwhile, Stan is compatible with all of those and more. You can also access Stan on Telstra TV and Fetch TV, as well as on PS3 and a wider range of smart TVs like Hisense, Panasonic and Kogan, among others. Both streaming services are also set to join the new PlayStation 5 and Xbox Series X.
You can watch on up to four devices at the same time with Disney+. That means you can easily share your subscription with your family or friends.
On Stan, you can only watch on multiple devices if you opt for a higher-priced plan, with three devices for Standard and four for Platinum. You can only watch on one device at a time with the Basic subscription.
So while Stan is the clear winner in this category, in terms of more compatible devices, Disney+ wins on simultaneous streams.
Verdict: Disney+ vs Stan
Disney+ is a solid pick for diehard Disney fans. If you're into brands like Pixar, Marvel and Star Wars, it's definitely a must, as it gives you access to titles from their libraries for a single monthly (or annual) fee. It also works well for families with kids who want to have movies like Frozen easily accessible.
The lack of a free trial for Disney+ may turn some people away, while Stan does still offer a generous month-long trial period.
However, if diversity is what you're after, right now Stan still remains the better choice, for TV fans in particular. How much longer that lasts for we can't be sure as Disney has big future plans. The streaming wars are getting increasingly exhausting.
Also read: Disney+ vs Netflix
More guides on Finder
Stream the best and save