The best movies on Stan for January 2021
Australia's own streaming service Stan has a massive selection of movies to binge so we've picked out the best of the lot.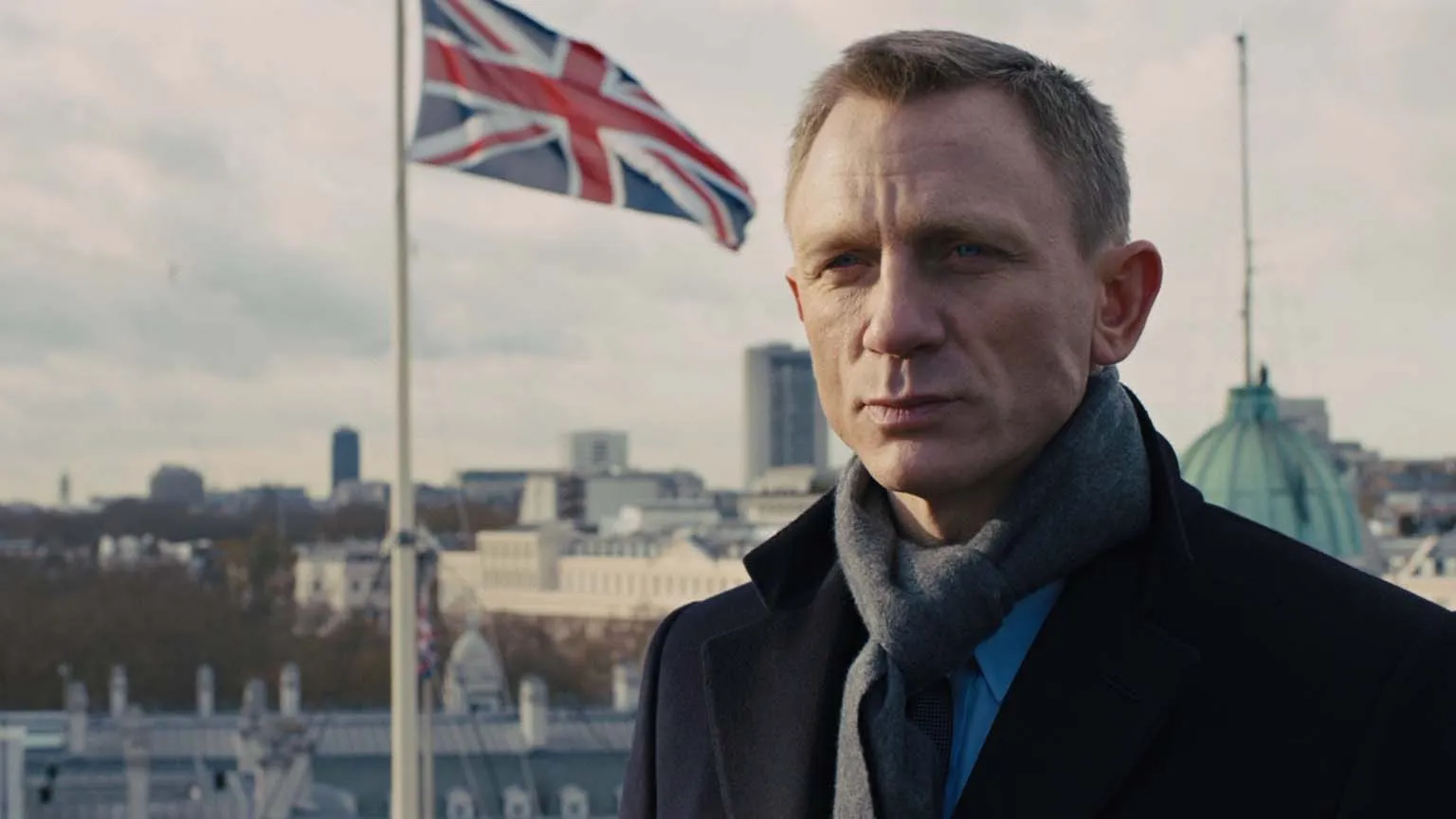 We're reader-supported and may be paid when you visit links to partner sites. We don't compare all products in the market, but we're working on it!
So Biff hopes to be a film buff? Excellent! Anybody wanting to get up to speed with the best films ever put to celluloid can get an epic leg-up in no time at all, thanks to Stan's streaming service. Be sure to check back with this article soon as we'll periodically update it as the Stanscape changes...

1. Carol
---
Year: 2015
Cast: Cate Blanchett, Rooney Mara, Sarah Paulson
---
Based on the 1952 romance novel The Price of Salt by Patricia Highsmith, Carol chronicles the relationship between two fascinating women. Therese works at a department store in Manhattan, where she encounters the beautiful Carol, an older woman she instantly connects with. Things take an unexpected turn when the two start to grow closer.
With stellar performances from everyone involved – especially leads Cate Blanchett and Rooney Mara – Carol is a wonder. It's romantic, glamorous, timeless and compelling. Watch it immediately.

2. Murder on the Orient Express
---
Year: 1974
Cast: Albert Finney, Lauren Bacall, Ingrid Bergman, Martin Balsam, Jacqueline Bisset
---
Based on the popular Agatha Christie mystery, Murder on the Orient Express features Hercule Poirot, who is hoping to enjoy a relaxing journey on the posh Orient Express. But when an unpopular billionaire on board is murdered, it's up to the famed detective to uncover the culprit.
Featuring a glamorous cast and excellent production values, the movie remains a classic of the genre. Even if you know whodunit, Murder on the Orient Express is a journey worth taking.

3. The Way Way Back
---
Year: 2013
Cast: Sam Rockwell, Liam James, Steve Carell, Toni Collette, Allison Janney
---
Shy 14-year-old Duncan goes on summer vacation with his mother and her overbearing boyfriend, but has a rough time fitting in. Luckily, he finds an unexpected friend in Owen, manager of a water park.
A funny and charming coming-of-age story, The Way Way Back makes excellent use of its talented cast. It's endearing and enjoyable, ensuring you'll have a huge smile on your face by the time the end credits roll. Stream it when you need a pick-me-up.
WATCH NOW

RENT/BUY

Sorry, we've found no buying or renting options for this title.

CURRENT OFFERS

4. Bill and Ted's Excellent Adventure
---
Year: 1989
Cast: Keanu Reeves, Alex Winter, George Carlin
---
A cult hit, Bill and Ted's Excellent Adventure revolves around two seemingly dumb teens who set off on a quest to prepare the ultimate historical presentation with the help of a time machine. As they travel through time, they encounter important figures who might be willing to provide assistance.

Bill and Ted's Excellent Adventure is silly and fun, which makes it perfect for viewers with an offbeat sense of humour. The two friends are precious together, mostly thanks to the chemistry between the leads. If you end up loving it, you'll be happy to know the movie has two sequels, just as entertaining as this one.

5. I Am Woman
---
Year: 2019
Cast: Tilda Cobham-Hervey, Evan Peters, Danielle Macdonald
---
You're probably familiar with the popular song I Am Woman, but how much do you really know about 1970s musician and activist Helen Reddy? This biographical drama aims to satisfy your thirst for knowledge, following the iconic singer as she leaves Australia behind and heads to New York in search for stardom.
I Am Woman is a Stan original production, well-researched and featuring some top-notch performances. Even better, it plays like a love letter to one of the most iconic figures of second wave feminism. Make sure you clear your schedule and tune in.
WATCH NOW

RENT/BUY

Sorry, we've found no buying or renting options for this title.

CURRENT OFFERS

6. Portrait of a Lady on Fire
---
Year: 2019
Cast: Noémie Merlant, Adèle Haenel, Luàna Bajrami
---
On an isolated island in Brittany at the end of the eighteenth century, a female painter is commissioned to paint a wedding portrait of a young woman. She observes the woman by day and secretly paints her by firelight at night - but as the two women orbit one another, intimacy and attraction grow.
A rich period piece, Portrait of a Lady on Fire is vibrant and elegant, stylish and thought-provoking. The scenery is gorgeous, the performances are mesmerising, the writing is tremendous. You'll be in for a memorable ride.

7. Relic
---
Year: 2020
Cast: Emily Mortimer, Robyn Nevin, Bella Heathcote
---
When Edna, the elderly and widowed matriarch of the family, goes missing, her daughter Kay and granddaughter Sam travel to their remote family home to find her. However, soon after her return, the women start noticing a sinister presence haunting the house and taking control of the matriarch.
Tense and well-crafted, this Stan original movie is a treat for drama fans that enjoy a touch of horror. With strong performances and beautiful visuals, it will keep you glued to the screen.
WATCH NOW

RENT/BUY

Sorry, we've found no buying or renting options for this title.

CURRENT OFFERS

8. The Umbrellas of Cherbourg
---
Year: 1964
Cast: Catherine Deneuve, Nino Castelnuovo, Anne Vernon
---
This charming '60 musical revolves around a young woman, Genevieve, separated from her lover by war. Pregnant, she is pressured by her mother to marry a wealthy man who is ready to raise her child. Will she accept the proposal?
A completely sung movie, The Umbrellas of Cherbourg is a memorable experience, featuring strong performances and a touching story. Vibrant and sad, it perfectly stands the test of time. Stream it immediately.
WATCH NOW

RENT/BUY

Sorry, we've found no buying or renting options for this title.

CURRENT OFFERS

9. High Life
---
Year: 2018
Cast: Robert Pattinson, Juliette Binoche, André Benjamin
---
High Life revolves around a young man and his baby daughter, the last survivors of a damned and dangerous mission to the outer reaches of the solar system. As the mystery of what happened on the ship unravels, father and daughter must rely only on each other to survive.
An eerie (and erotic) space thriller, High Life is strange, arresting and visually stunning. Both disturbing and compelling, it will give you plenty to think about.

10. The Kindergarten Teacher
---
Year: 2018
Cast: Maggie Gyllenhaal, Gael García Bernal, Ato Blankson-Wood
---
Maggie Gyllenhaal is mesmersing in The Kindergarten Teacher, a powerful movie about a teacher who becomes obsessed with one of her students, whom she believes to be a child prodigy. So much so that she goes to unreasonable lengths to protect his talent.
The Kindergarten Teacher is a slow-burn, but it reward your patience, and then some. This isn't the kind of flick you watch while scrolling on your phone – it demands your undivided attention, broaching themes that will resonate long after the end credits roll.

11. Girlhood
---
Year: 2014
Cast: Karidja Touré, Assa Sylla, Lindsay Karamoh
---
Girlhood follows young Marieme, who has few real prospects so she joins an all-girl gang, reinventing herself and gaining a sense of self confidence in the process. However, she soon finds that this new life featuring foolish choices doesn't make her any happier.
The movie, set in the lower class suburbs of France, takes viewers on a memorable emotional journey. Powerfully acted and benefiting from a sharp script, Girlhood is an exploration of adolescence, with all its ups and downs. It makes for captivating viewing.

12. The Guard
---
Year: 2011
Cast: Brendan Gleeson, Don Cheadle, Mark Strong
---
A bloody and hilarious comedy-thriller, The Guard revolves around a no-nonsense FBI agent who has to deal with an irreverent Irish cop when he travels to a small town to investigate a drug trafficking case. It's fun, foul-mouthed and severely underrated.
Brendan Gleeson is a marvel and the dialogue in The Guard is clever and sharp. Plus, the action is not too shabby either. Trusts us, this is not your run-of-the-mill drug cartel action flick. It will definitely surprise you.

13. Revolutionary Road
---
Year: 2008
Cast: Leonardo DiCaprio, Kate Winslet, Kathy Bates
---
Adapted from the classic 1961 novel by Richard Yates, Revolutionary Road follows a young couple whose once perfect relationship steadily deteriorates into a cycle of petty jealousy and bickering. Despite vowing to be different, April and Frank turn into a typical suburban couple as time goes by, with unsatisfied passions and abandoned dreams. Until April decides to do something about it.
Revolutionary Road is moving and powerful. We're also happy to report that the chemistry between Leo and Kate perfectly stands the test of time. If you're in the mood for a heartbreaking flick that will make you feel all the feels, you can't do wrong with this one.

14. The Machinist
---
Year: 2004
Cast: Christian Bale, Jennifer Jason Leigh, Aitana Sánchez-Gijón, John Sharian
---
A brilliant psychological thriller, The Machinist follows a factory worker struggling with insomnia. Trevor hasn't shut his eyes in months and the lack of sleep has already started to wear down on his brain and his body. Soon, he starts to hear strange sounds and see people that apparently aren't there. What's real? What isn't? When you can get the sweet release sleep brings, everything will mess with your head.
The Machinist made waves due to Christian Bale's incredible psychical transformation - he lost more than 28 kilograms for the role. More than that, however, he delivers a harrowing performance, one that will stay with you long after the end credits role. As for the story itself, it's a ride worth taking.

15. Holding the Man
---
Year: 2015
Cast: Ryan Corr, Craig Stott, Sarah Snook
---
Holding the Man is a touching drama adapted from Timothy Conigrave's 1995 memoir of the same name. The plot follows Tim and John, who fell in love and embarked on a forbidden high school romance that was to last a lifetime, conquering countless prejudices as the years went by.
The movie delivers a beautiful love story spanning 15 years and portrays a turbulent time for queer Australia. More than that, it boasts some amazing performances and doesn't shy away from keeping things honest, which makes it even more powerful.

16. Love & Friendship
---
Year: 2016
Cast: Kate Beckinsale, Chloë Sevigny, Xavier Samuel, Emma Greenwell
---
A period drama based on Jane Austen's epistolary novel Lady Susan, Love & Friendship centers on young widow Lady Susan Vernon, who visits the estate of her in-laws to wait out the colourful rumours about her dalliances circulating through polite society. Whilst she's there, she decides to secure a husband for herself and a future for her eligible but reluctant daughter, Frederica. Matters get more complicated when she attracts the attention of not one suitor, but three.
Love & Friendship is a wonderful adaptation of Austen's work. It's smart, funny, and offers a nuanced performance from Beckinsale. If you're looking for delicious dialogue that will make you chuckle, you're in the right place.

17. True History of the Kelly Gang
---
Year: 2019
Cast: George MacKay, Essie Davis, Russell Crowe
---
Based on Peter Carey's novel and directed by Justin Kurzel, True History of the Kelly Gang tells the story of the legendary bushranger, from his young years to his later encounters with the law as he and his gang attempt to evade authorities during the 1870s.
The movie is gritty and immersive, offering a subjective take on the life of the iconic Ned Kelly. How is a legend born? What events go on to have a lasting impact and shape beliefs? Tune in to find out.
WATCH NOW

RENT/BUY

Sorry, we've found no buying or renting options for this title.

CURRENT OFFERS

18. Salmon Fishing in the Yemen
---
Year: 2011
Cast: Ewan McGregor, Emily Blunt, Kristin Scott Thomas, Amr Waked
---
A charming British rom-com, Salmon Fishing In The Yemen revolves around a fisheries scientist who receives an unusual request: a businesswoman wants his help in fulfilling a wealthy sheik's request to bring sport fishing to Yemen. Reluctant at first, the scientist accepts, to surprising consequences.
Don't be fooled by the title - this movie is anything but boring. Salmon Fishing In The Yemen is refreshing and quirky, funny and sharply written. Based on the novel of the same name, the movie is a treat for those looking to spend a relaxing evening watching a feel-good comedy.

19. Mission: Impossible
---
Year: 1996
Cast: Tom Cruise, Jon Voight, Emmanuelle Béart
---
Stan added a bunch of titles from the Mission: Impossible franchise to its library, including the one that started it all. The movie follows spy Ethan Hunt as he fights to uncover the mole who framed him for the murders of his entire Impossible Missions Force (IMF) team.
Brimming with action-packed sequences and special effects, this spy thriller will keep you on the edge of your seat thanks to its many twists and turns. To this day, it remains an ambitious and entertaining flick, with Tom Cruise offering a memorable performance.

20. Steven Universe: The Movie
---
Year: 2019
Cast: Zach Callison, Michaela Dietz, Deedee Magno Hall, Estelle Swaray
---
As you might have already guessed, Steven Universe: The Movie is based on Steven Universe, the animated TV series. The action takes place two years after the show's fifth season finale and follows the Crystal Gems as they attempt to save all organic life on Earth.
But what you might not know is that you don't have to be particularly familiar with the series to enjoy this delightful flick. As much as the film is a celebration of the show and animation in general, it's also a great introduction for newbies to the wonderful world of Steven Universe. If you need a little pick-me-up, this movie does the trick. And we can bet it will convince you to binge (or re-watch) the entire series immediately after.

21. Mad Max: Fury Road
---
Year: 2015
Cast: Charlize Theron, Tom Hardy, Nicholas Hoult, Rosie Huntington-Whiteley
---
This iconic post-apocalyptic film, the fourth outing in the Mad Max series, follows the warrior Imperator Furiosa, who forges an alliance with loner Max Rockatansky. Fortified in the massive armored truck the War Rig, they try to outrun a ruthless warlord and his henchmen in a high-speed chase that will prove deadly.
If you're into stunning action flicks with substance, you've probably already seen this one. Still, one viewing isn't enough to grasp the movie's ambitious scope, so repeat streams are in order. Mad Max: Fury Road is gorgeous, exhilarating, and brilliant. You've been warned.

22. Jirga
---
Year: 2019
Cast: Sam Smith, Basheer Safi, Muhammad Shah Majroh
---
This acclaimed Australian drama follows a former soldier who is set on finding the family of a civilian he accidentally killed during the war. As a result, he returns to Afghanistan to finally face his demons.
The film was shot in one of the most dangerous regions in the world, Kandahar Province. A tale of forgiveness and compassion, Jirga is powerful, beautifully written, and deeply moving. So much so that you'll keep thinking about the flick long after the end credits roll.
WATCH NOW

RENT/BUY

Sorry, we've found no buying or renting options for this title.

CURRENT OFFERS

23. The Death of Stalin
---
Year: 2018
Cast: Steve Buscemi, Simon Russell Beale, Paddy Considine, Rupert Friend
---
When Stalin dies in 1953, a frantic power struggle ensues. Who will take his place as the next Soviet leader? Among the contenders we have Georgy Malenkov, Nikita Khrushchev, and Lavrenti Beria, each ready to back-stab their way to the top. But in the meantime, who exactly is running the government?
A devastatingly funny satire, The Death of Stalin benefits from a tight script and an A+ cast. Also, the movie was banned in Russia, which should make you that much more eager to give it a stream.

24. Film Stars Don't Die in Liverpool
---
Year: 2017
Cast: Annette Bening, Jamie Bell, Vanessa Redgrave, Julie Walters
---
Film Stars Don't Die in Liverpool is a biopic that follows Hollywood actress Gloria Grahame, who finds romance and happiness with a younger man. Unfortunately, her life changes forever when she is diagnosed with breast cancer in the 1970s.
A romantic drama, the movie offers a brilliant performance from Annette Bening, who shines in the main role. Additionally, it paints a hopeful picture of what it's like to age, love, and overcome any obstacles that come your way as you do it. We advise you keep some tissues close by, they might come in handy.

25. A Simple Favor
---
Year: 2018
Cast: Anna Kendrick, Blake Lively, Henry Golding
---
A Simple Favor is a black comedy that revolves around a small town mommy vlogger who tries to figure out the truth behind the mysterious and sudden disappearance of her glamorous best friend.
Featuring two explosive performances from Kendrick and Lively, the movie is full of twists and deceptions, making it much more entertaining than the basic premise suggests. You'll laugh, you'll gasp, you'll roll your eyes repeatedly. Even better, the movie never takes itself too seriously, but still manages to land some shocking developments that will delight suspense fans. Buckle up, you'll be on the edge of your seat 5 minutes in.

26. Loving Vincent
---
Year: 2017
Cast: Robert Gulaczyk, Jochum ten Haaf (voice), Douglas Booth, Jerome Flynn, Saoirse Ronan
---
The world's first fully painted feature film, Loving Vincent is all about the life of Vincent van Gogh, exploring his unusual death and the circumstances that led to it.
The movie is beautiful, with gorgeous animation and dazzling visuals. From a narrative standpoint, Loving Vincent is a pretty by-the-numbers tale, but it's interesting nonetheless - especially if you view it as an emotional and larger-than-life tribute. To put it simply, the movie is a unique and memorable experience, so you should definitely give it a stream.

27. Goldfinger
---
Year: 1964
Cast: Sean Connery, Gert Fröbe, Honor Blackman
---
James Bond fans, rejoice! The entire collection of Bond flicks is available to stream on Stan, including this memorable 1964 entry in the series. The movie sees Bond, played by Sean Connery, investigating gold smuggling by magnate Auric Goldfinger. Eventually, the spy uncovers Goldfinger's plans to contaminate the US Bullion Depository at Fort Knox and needs to make sure he'll find a way to stop the villain from moving forward with his nefarious plans.
Goldfinger is phenomenal, featuring some exciting action sequences and a whole bunch of quotes that would later become a quintessential part of the Bond universe. If you're a fan of spy thrillers, you shouldn't miss this one.

28. The Terminator
---
Year: 1984
Cast: Arnold Schwarzenegger, Michael Biehn, Linda Hamilton, Paul Winfield
---
Alright, look, the special effects aren't going to blow your mind, but The Terminator is still an edge-of-your seat ride, even 30 years later. It's such a solid thriller concept: a nigh unstoppable, human-mimicking cyborg hunting down a defenceless young woman. It feels no pain, it cannot be reasoned or bargained with and it can ruin a fully-armed police precinct quicker than a free doughnuts promotion. The only thing standing between this assassin and the mother of humanity's future saviour? Kyle Reese, a resourceful but completely under-equipped (and pants-less) future soldier who's a fish-out-of-water in 1984.
This was the first offering from writer/director James Cameron and, quite frankly, it's a brilliant start to what became a brilliant career. Tightly directed, impeccably paced and bearing a thought-provoking tale of AI gone rogue, The Terminator is great cinema. No doubt it will be viewed as a "WTF were they thinking?" comedy by the machines that overthrow us in the next 10 to 20 years...

29. Wake in Fright
---
Year: 1971
Cast: Donald Pleasence, Gary Bond, Chips Rafferty, Sylvia Kay, Jack Thompson
---
Prepare to be disturbed by the ultimate Aussie nightmare, cobber, because Wake in Fright is an unflinching look into the dark heart of the outback. The uncompromising story centres on outsider John Grant, a civilised-to-the-point-of-snobbishness schoolteacher who becomes a five-day castaway out Woop Woop, in a mining town called Bundanyabba. In no time at all, Grant falls in step with the dead-eyed locals and tumbles down a rabbit hole of ritualistic boozing, high-stakes gambling, brutality toward nature and toxic masculinity.
Don't let the release date prevent you from viewing. This is a seminal piece of Australian film-making; a disquieting classic that deserved the remastering it received. Watching the devolution of an idealistic soul into the animal side of his own nature is just as powerful now as it was 40-odd years ago. It's a bloody pearler, mate.

30. Good Will Hunting
---
Year: 1971
Cast: Matt Damon, Ben Affleck, Stellan Skarsgard, John Mighton
---
Not only was this the vehicle that put a young writer/actor Matt Damon on the map, it was arguably the greatest performance that the late Robin Williams ever put to film. The titular Will Hunting is an undiscovered, world-class maths genius who's anything but good, thanks to a South Boston upbringing and a childhood fraught with foster homes and domestic violence. When his latest outburst gets him arrested, an MIT professor offers to keep him out of the clink in return for regular study sessions and weekly psych evaluations from a third-party shrink. The latter quickly becomes sport for the cocky kid, who proceeds to tear the head doctors to shreds.
Enter Sean Maguire (Williams), a fellow Southie expat who knows a thing or two about defence mechanisms and even more about book smarts and brashness versus lived experiences and the best and worst moments of love. Expect powerful performances in this emotionally rich drama.

31. The Good, The Bad and The Ugly
---
Year: 1966
Cast: Clint Eastwood, Eli Wallach, Lee Van Cleef
---
I'm tellin' ya, pardner, they don't make westerns like this anymore. During the American Civil War, a mysterious gunslinger and a Mexican outlaw form an uneasy partnership. The plan: the gunhand turns in the bandit for the reward money, then uses his expert marksmanship to rescue him from hanging just as the trapdoor opens. When things become complicated and the noose-shoot goes awry, the foundations for a blood feud are laid. The only thing preventing a murder is that both men need to team up against a sadistic rival bounty hunter, who's also on the trail of treasure buried in the desert.
The film's runtime is considerable, but Sergio Leone's scope and vision stand the test of time. The lovely griminess of a true spaghetti western is so much more preferable to the squeaky clean Hollywood westerns of the same era. Pull out your remote trigger on this without delay.
Hungry for even more movies? Binge for free with these streaming trials
Store
Discount

Disney+

Sign up to Disney+ to stream hundreds of movies and shows

Watch new and classic TV and movies from Disney, Pixar, Star Wars, Marvel, National Geographic and 21st Century Fox from one streaming service.

Last verified

Prime Video

30 DAYS FREE: Sign up to Amazon Prime Video's free trial today

Prime Video's free 30-day trial will give you instant access to thousands of premium TV shows and movies. T&Cs apply.

Last verified
---
More guides on Finder
Stream the best and save