Stan | Price, features and content
Stan delivers ultra high definition video streaming to Australians, with plenty of local and international content.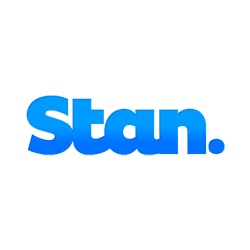 ---
The local streaming service Stan is a joint venture equally owned by Fairfax Media and Nine Entertainment.
As an on-demand TV show and movie provider with a strong library and local production budget, it's by far one of Netflix's strongest competitors in Australia.
Stan has a range of powerful content broadcasting rights with a variety of producers, including Viacom, MGM, BBC Worldwide, Showtime, CBS, Village Roadshow, Starz and Lionsgate (to name a few).
These partnerships allow Stan to stream some of the biggest blockbusters.
Most notably, Stan kicked off local content production back in 2015 with its fly-on-the-wall buddy cop comedy No Activity, before bringing Wolf Creek's Mick Taylor to the small screen in 2016.
Stan made history in 2016 by becoming the first streaming service to be nominated for a Logie Award when No Activity nabbed three nominations: Most Outstanding Supporting Actor for both Dan Wylie and Tim Minchin, and Most Outstanding Comedy Program.
---
How much does Stan cost?
Stan's streaming plans start at $10 per month for the Basic tier (one screen, standard definition). New subscribers also get a 30-day free trial, but it's worth noting that your card will automatically be debited once the 30 days is over.
How many TV shows and movies does Stan have?
As of 18 June 2018, Stan houses 365 TV shows and 998 movies. There are obviously too many titles to list here, but we've got regularly updated lists for Stan's TV show selection and Stan's movie selection.
A look at Stan's original content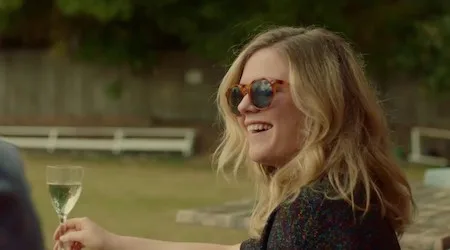 Stan's latest original TV series is off to a promising start. Read more…
How much data will Stan use?
The quality of your stream will significantly impact the amount of data you will use while binge-watching the latest season of Sherlock. On a number of devices, Stan will actually let you manually set the quality of your connection via the app's settings, though Stan also automatically adjusts quality based on your Internet connection's speed. If you want to know how much data you will use streaming Stan at the different quality settings, see below:
Low quality: Approx 570MB/hour
Medium quality (SD): Approx 1.13GB/hour
High definition (HD): Approx 2.89GB/hour
Ultra-high definition (4K): Approx 7GB/hour
If you're watching Stan on a mobile device and you don't have access to an unmetered plan, manually adjusting the quality is going to help reduce the amount of data you'll have to pay for.
To change video quality settings, select the settings cog in the Stan app on your device of choice and select the Video Quality option. For the best possible quality for the connection speed, leave it on Auto, but if you want to save your precious data, manually select Low or Medium.
It's important to note that even if you select the High setting, if your connection can't deliver HD, it will automatically drop the quality to try and keep the stream running rather than pause and buffer.
In March 2017, Stan launched an offline mode for its Android and iOS apps, which allows users to download TV shows and movies to watch later without a constant Internet connection.
For more information on Stan's data usage, we've broken it all down for you in another guide.
How does Stan compare?
Which devices are compatible with Stan?
Stan has worked hard on delivering a comprehensive suite of devices that you can access its streaming service from, including Smart TVs, gaming consoles, desktops, laptops, smartphones, tablets and more.
Stan also launched 4K streaming in April 2017, but to enjoy Stan in full Ultra HD resolution you will need a compatible 4K TV from Sony, LG, Samsung or Hisense.
Stan frequently asked questions
Before committing to Stan, why not check out these free streaming trials?
Store
Discount

10 All Access

Try 10 All Access FREE for 30 days

Binge the best CBS and Network 10 have to offer with a free 30-day trial of 10 All Access.

Last verified

Amazon Prime Video

30 DAYS FREE: Sign up to Amazon Prime Video's free trial today

Prime Video's free 30-day trial will give you instant access to thousands of premium TV shows and movies. T&Cs apply.

Last verified
Read more on this topic
Stream the best and save