Disney+ vs Netflix the ultimate battle: Who prevails?
It's the battle of the streaming giants as old takes on new to see which is the best online video-on-demand service.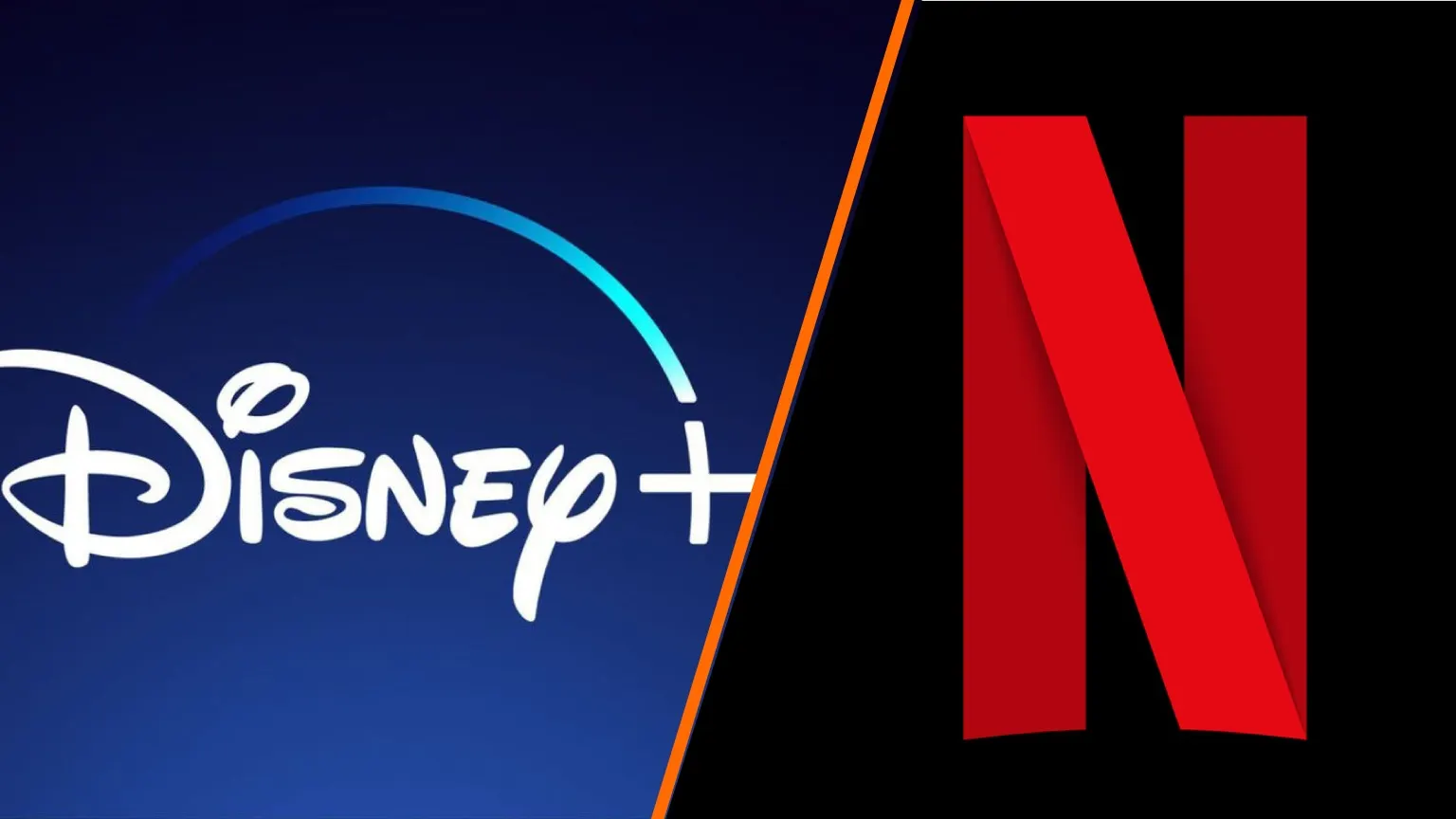 We're reader-supported and may be paid when you visit links to partner sites. We don't compare all products in the market, but we're working on it!
Despite the hold Netflix has had on the streaming market, the release of a host of big-named services are giving it a run for its money. So nobody should be surprised that a brand as big as Disney is able to compete with Netflix thanks to Disney+.
Disney is a company that needs no introduction. It's the biggest player in entertainment and is home to a sizeable share of the biggest brands in the world. In fact, Disney is even bigger than you probably realise. Did you know that Disney owns Scrubs? Or Family Guy? Or M*A*S*H? Or National Geographic?
As such, despite the fact Netflix has over a decade of experience finding its feet and building out its library, Disney+ will be able to compete from day one. But is it good enough to make you do away with your Netflix subscription altogether? Let's compare Disney+ and Netflix.
Disney+ vs Netflix Australia
Let's start with a top-line comparison of what each service offers. Neither Netflix or Disney+ offer free trials anymore. While that decision is sure to frustrate consumers it speaks to the success that both companies have had so far. Disney+ removed its free trial in June 2020. While Netflix cancelled Australian free trials in March 2020.
| Features | Disney+ | Netflix Basic | Netflix Standard | Netflix Premium |
| --- | --- | --- | --- | --- |
| Price/month | $8.99 (or $89.99/year) | $10.99 | $15.99 | $19.99 |
| Free trial | No | No | No | No |
| Release date | 19 December 19 | 24 March 15 | 24 March 15 | 24 March 15 |
| Simultaneous streams | 4 | 1 | 2 | 4 |
| Family sharing | 7 | 5 | 5 | 5 |
| Contract | No | No | No | No |
| Available Movies and TV shows | 1000+ | 4200+ | 4200+ | 4200+ |
| HD | Yes | No | Yes | Yes |
| 4K | Yes | No | No | Yes |
| Can watch offline? | Yes | Yes | Yes | Yes |
| Devices | PC, iOS, Android, Apple TV, Android TV, Amazon Fire, ChromeCast, PS4, XBO, Windows 10, Smart TVs (LG, Samsung) | PC, Mac, iOS, Android, Windows Phone, PS4, Xbox One, Apple TV, Fetch TV, ChromeCast, Android TV, Amazon Fire TV, Vodafone TV, Telstra TV, Smart TVs (LG, Hisense, Panasonic, Philips, Samsung, Sony) | PC, Mac, iOS, Android, Windows Phone, PS4, Xbox One, Apple TV, Fetch TV, ChromeCast, Android TV, Amazon Fire TV, Vodafone TV, Telstra TV, Smart TVs (LG, Hisense, Panasonic, Philips, Samsung, Sony) | PC, Mac, iOS, Android, Windows Phone, PS4, Xbox One, Apple TV, Fetch TV, ChromeCast, Android TV, Amazon Fire TV, Vodafone TV, Telstra TV, Smart TVs (LG, Hisense, Panasonic, Philips, Samsung, Sony) |
| More info | More info | More info | More info | More info |
Compare Disney+ and Netflix prices
As you can see in the table above, Netflix has three separate price tiers, with 4K content restricted to the premium package. Also, Netflix increased prices for Basic and Standard plans in September 2020.
Disney+, on the other hand, has a single price tier, which includes 4K support as well as Dolby Atmos - although it's worth noting that with so much legacy content, such high-definition visual and audio experiences will likely only be available on recent Disney content.
To get a like-for-like comparison, we would therefore need to compare Disney+ at $8.99/month to Netflix's premium package at $19.99/month as it's the only way to get 4K. Obviously, the difference is stark given the $132/year benefit to Disney+.
It's true that you can access and watch Netflix for as little as $10.99/month, and for families who just want to watch content on their older TV, this will be fine. But most people do own an HD TV now and would want at the very least the $15.99/month mid-tier Netflix package.
In short, Disney+ has priced itself well. It's offering the premium features at a price below Netflix's most basic subscription package.
Content: Does Disney+ or Netflix have better content?
Disney+ has hitting the ground running with over 1,180 movies and TV shows available. That's not bad for just over one year after it launched in Australia, but it still lags behind Netflix. In all fairness, the coronavirus pandemic hasn't helped Disney+ at all with delays to several of its big planned releases like Falcon and The Winter Soldier. Other new Marvel series WandaVision was also delayed, but is now coming 15 January 2021.
The huge roster of existing content that you've likely already seen at some point in time is also being joined by new exclusive original content, but this new original Disney+ content is being pushed to 2020 for the most part.
The Mandalorian, a new live-action Star Wars series, is easily the biggest draw for Disney+ to date. Outside of The Mandalorian, broadway musical Hamilton has been its next biggest drawcard along with a Mulan remake and 30 seasons of The Simpsons has also helped.
It's also worth pointing out that Disney+ is focused on family-friendly fare. If you've got children or enjoy animated films, Netflix can't hold a flame to Disney+. Frozen 2, the Toy Story franchise, Lion King, Aladdin, Cinderella, Cars are all on Disney+.
This is the Mouse House, after all, and while titles like Pirates of the Caribbean, Star Wars and Marvel's Avengers can be enjoyed by multiple generations, adult-focused material is nowhere to be seen.
On the other hand, Netflix is pumping out original content like there's no tomorrow. Think The Crown, The Queens Gambit and Emily In Paris to name a few .Combine that with its thousands of licensed TV shows and movies such as Friends or Brooklyn Nine-Nine.
Majority of Netflix original content is mature or even adult, ensuring it will continue to have the more diverse program lineup over Disney+.
With that being said, Netflix wasn't immune to the pandemic either. The streamer has cancelled multiple popular originals like Ozark, The Society, Glow, Altered Carbon and I am Not Okay With This citing cost as a factor which led to the previously mentioned price rise in September.
And that's one more advantage that Disney+ has over Netflix. Because Disney owns all of its content and is built on established brands, even if a series is cancelled it won't disappear from the face of the earth. So while Netflix has created some brilliant shows, once they're canceled, storylines rarely reappear.
Features: Which has better streaming features?
Netflix has been slowly tweaking its UI and standardising what fans of TV streaming expect from the service. But evolution has been slow. Products like Australia's own Kayo Sports have blown it out of the water in terms of features. While finding content remains a nightmare in Netflix, Disney+ has the benefit of a more condensed content offering.
The Disney+ interface is more stripped back. It groups its content into five pillars: Disney, Pixar, Marvel, Star Wars and National Geographic (Fox is conspicuously absent!). It also has a Kids Mode to help further define what can be watched.
Outside of this, the usually horizontal EPG system is in place, and you can dive deeper into movies, TV or genres. As well as this, films that you have downloaded to watch while out and about are saved in their own little spot. It's nothing revolutionarily better than Netflix, but Disney+ is certainly on par.
Availability: Disney+ vs Netflix device comparison
Both Netflix and Disney+ content is available on almost every device. That includes the likes of Android and iOS phones and tablets, Macs and PCs. Both also work with streaming hardware like Apple TV, Chromecast, Amazon Firestick. You can also watch them on gaming consoles including the recent PlayStation 5 and Xbox Series X. Or Smart TV's from brands including LG, Samsung, and Android TV.
The only real difference is that Disney+ still isn't on Telstra TV, but Netflix is.
Verdict: Disney+ vs Netflix
Both Disney+ and Netflix offer compelling TV streaming. For adult viewers looking for consistent, original and mature content who are not fazed by the blockbuster brands of Pixar, Marvel and Star Wars, Netflix continues to be the best option.
However, for families with kids, or anyone who can't imagine their favourite blockbuster brand putting out new content that they can't watch, Disney+ is a no-brainer. And for most of us, I fear, both streaming services will become a household requirement. I mean it's tough, do you really want to miss out on the new Star Wars?
Also read: Disney+ vs Stan
More guides on Finder
Stream the best and save