Where to watch Scrubs online in Australia
Find out where to stream the sitcom that prescribes 150ccs of pure hilarity with every episode.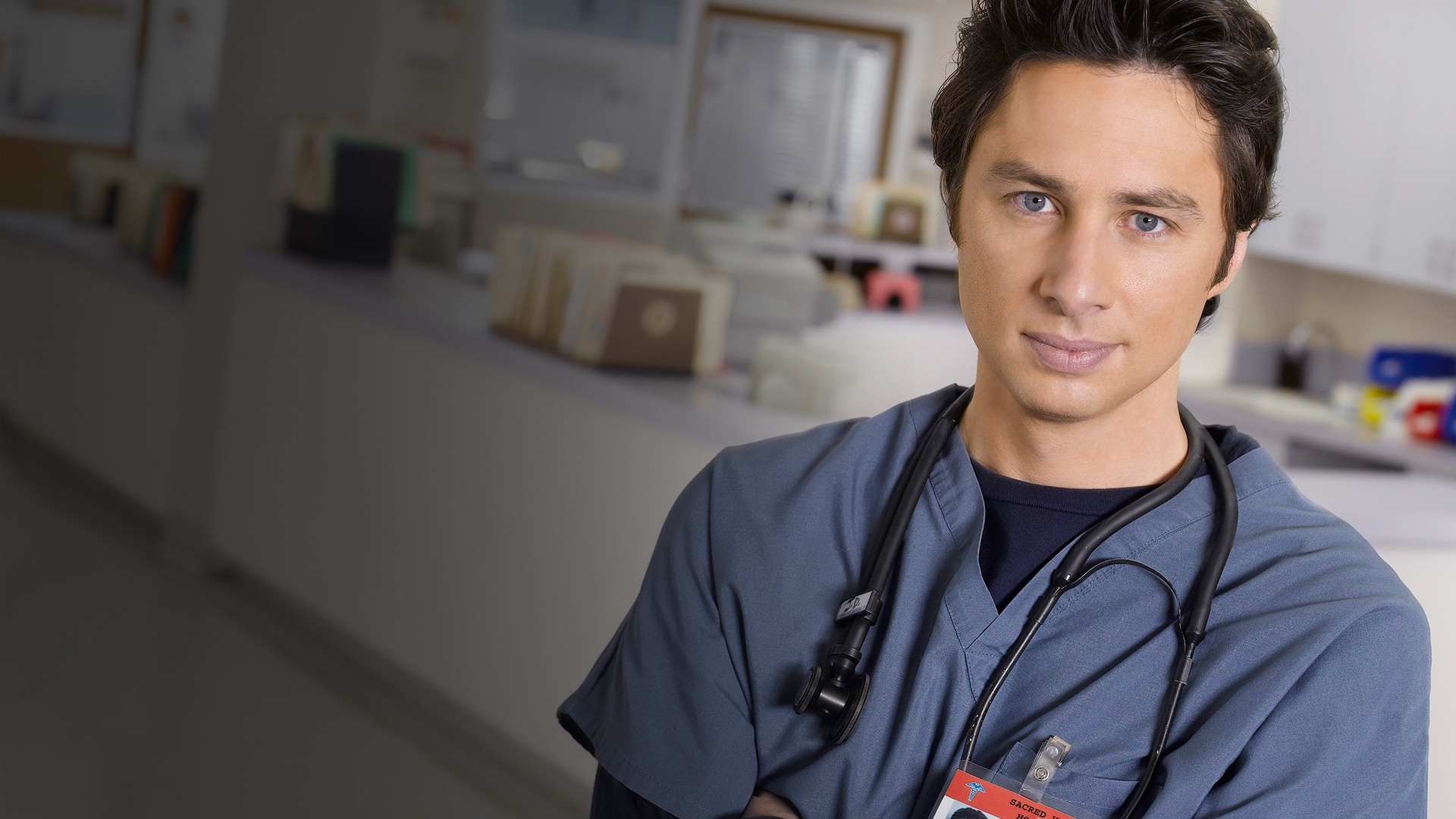 Title
Scrubs
Year released
2001
Genres
Comedy, Drama, Medical
Classification
M
Sexual references, Mature themes, Infrequent coarse language
Synopsis
A comedic (and periodically serious) look at hospital work through the eyes of young intern J.D. (Zach Braff), coping with unusual challenges presented by colleagues as well as patients.
Seasons
Season 1 (2001)
Season 2 (2002)
Season 3 (2003)
Season 4 (2004)
Season 5 (2006)
Season 6 (2006)
Season 7 (2007)
Season 8 (2009)
Season 9 (2009)
Season 4 (2003)
Season 6 (2014)
Season 7 (2014)
Season 8 (2014)
Season 9 (2014)
Cast and crew
Neil Flynn
Sarah Chalke
Zach Braff
Donald Faison
John C. McGinley
Ken Jenkins
Welcome to the weird little world of Sacred Heart Hospital, a place of fun times, difficult medical diagnoses and offbeat fourth-wall-breaking gags. Scrubs centres around newly minted resident John "J.D" Dorian as he learns the ways of medicine, friendship, life, and why you should never, ever get on the wrong side of a sociopathic janitor. Other rookies making their debut in the field of medicine include the smooth surgical stylings of Chris Turk along with the uber-competitive Elliot Reid. Together, this bright-eyed and bushy-tailed threesome are mercilessly ridiculed by the quick-draw quips of Doctor Perry Cox.
Who's in it?
Zach Braff as John "J.D." Dorian
Donald Faison as Christopher Turk
Sarah Chalke as Elliot Reid
John C. McGinley as Perry Cox
Try before you buy with these
free trials
Related Posts
Stream the best and save