Hulu: All the American TV Australians can't watch
While we sit and hope for Hulu to come to Aussie shores, here's the lowdown on the popular streaming service.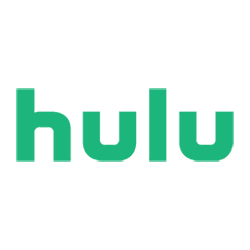 We're reader-supported and may be paid when you visit links to partner sites. We don't compare all products in the market, but we're working on it!

---
Despite services like Netflix and Amazon Prime Video finally making their way Down Under, we Aussies still get the short end of the streaming stick compared to our American cousins. Case in point: the US-only subscription service Hulu, a collaboration between 21st Century Fox, Disney-ABC Television group and NBC. Serving up TV shows and movies from both its own networks and those of its content partners, Hulu distinguishes itself from the competition by obtaining exclusive streaming rights to shows like The Golden Girls, the entire back catalogue of South Park and the latest season of Fear the Walking Dead.
Since Hulu is only available in America, we miss out on a lot of this content. Foxtel Now and Stan do carry some of the same shows, but they often arrive on our shores months late and lacking their full back catalogue. To get around this, it is technically possible to use VPN software to trick Hulu into thinking you're accessing it from within America, but this tactic is fraught with legal and ethical concerns. Here's Hulu's statement regarding the use of such services:
Please note that Hulu does not work with anonymizers or proxy services. If you do not believe that you use such a service, but are seeing an error regarding one, please visit this support article for more details. If you do use such a service, you will need to discontinue its use in order to watch Hulu videos.
Since Hulu does not have the licensing rights to stream its content in Australia, you could get hit with steep fines by illegitimately accessing it, especially if you provided a fraudulent address during sign up. Even though the law is still hazy on many of the details surrounding VPNs and geo-restricted content, spoofing your country of origin to access services like Hulu is a big risk. We advise sticking to local services like Netflix and Stan for the time being.
For more information about VPNs and accessing geo-blocked content, check out our comprehensive VPN guide.
What's the difference between Hulu plans?
Until recently, Hulu offered three different streaming packages: Hulu, Hulu Plus and Hulu Plus with no commercials. Hulu has since expanded its pricing and plan options.
How much does Hulu cost?

Hulu's latest plans come at two core price points with options for add-ons for an additional monthly fee. The basic Hulu Streaming Library is ad-supported and comes at US$7.99/Month and the Hulu with Live TV plan comes in at US$39.99/month (with 50 hours of live TV recording, regular ad breaks and 2 simultaneous streams). You can remove ads from both plans by paying an additional US$4 per month or add Enhanced Cloud DVR or Unlimited Screens at US$14.99 each.
What content is available on Hulu?
From new episodes of the latest shows like 24: Legacy, Legion and Taken as well as more niche offerings like the Attack on Titan anime and the Forward Unto Dawn miniseries based on the Halo video game, Hulu has plenty to satisfy TV buffs of all stripes. On the movie front, its library is decidedly less impressive, featuring mostly older titles like Crouching Tiger, Hidden Dragon and Saturday Night Fever. You can deal with this by subscribing to the Showtime package, which expands the catalogue with newer releases like It Follows, Chappie and The Hateful Eight.
Hulu also features a range of original programming, including the Golden Globe-nominated comedy series Casual, Stephen King's sci-fi thriller 11.22.63 and the romantic-comedy The Mindy Project.
As of October 2018, only 41% of Hulu's original programming is available in Australia. Here's where you can stream available content.
| Title | Type | Stream | Buy/Rent |
| --- | --- | --- | --- |
| The Path | Drama | Prime Video | Google Play, Microsoft Store |
| RocketJump: The Show | Docu-series | N/A | iTunes |
| The Doozers | Animation | N/A | iTunes |
| Casual | Comedy | Foxtel Now | iTunes, Google Play, PlayStation Store |
| Becoming Bond | Documentary | N/A | Google Play, iTunes, Microsoft Store |
| Deadbeat | Comedy | N/A | Google Play, iTunes, Microsoft Store, PlayStation Store |
| The Awesomes | Animation | Microsoft Store 1 Season. | Microsoft Store |
| Marvel's Runaways | Drama | Foxtel Now | iTunes |
| Battleground | Comedy | N/A | iTunes |
| Chance | Drama | SBS On Demand | Google Play, iTunes, Microsoft Store |
| The Handmaid's Tale | Drama | SBS On Demand | iTunes, Microsoft Store |
| The Looming Tower | Miniseries | Prime Video | iTunes |
| Future Man | Comedy | Foxtel Now | iTunes, Microsoft Store |
| 11.22.63 | Miniseries | Stan | Google Play, iTunes, PlayStation Store, Microsoft Movies |
What devices are compatible with Hulu?

Hulu supports an impressive number of devices ranging from smartphones to Blu-ray players to video game consoles.
On the mobile front, the Hulu iOS app brings the full Hulu experience to compatible Apple devices running iOS 8.0 or later. These devices include iPhone 4 or higher and an iPad 2 or higher as well as a 4th- or 5th-gen iPod Touch. Android users can enjoy the same on-the-go access through the Hulu Android app as long as they're running Android 4.0 or higher. Even Windows Phone 8 users can get Hulu Plus support via the Hulu Windows app.
When it comes to watching Hulu on a TV, there's a huge range of options, including the following:
Roku devices
Google Chromecast
Amazon Fire TV
Apple TV
Samsung Smart TVs/Blu-ray players
VIZIO Smart TVs/Blu-ray players
Sony Smart TVs/Blu-ray players
LG Smart TVs/Blu-ray players
Nexus Player
TiVo devices
Xbox One and Xbox 360
PlayStation 3 and PlayStation 4
Nintendo Wii and Wii U
To stream Hulu on a computer requires either a PC running Windows 7 or above, a Mac running OS X 10.6 or above, or any computer running a recent version of Linux. A compatible web browser is also necessary to access the Hulu website. These include Internet Explorer 10 and above, Mozilla Firefox 15 and above, Safari 5 and above, Google Chrome and Microsoft Edge. Adobe Flash Player 11.1 or above must also be installed and HTML5 must be enabled.
Alternatively, Windows 8 and 10 users can install the Hulu app from the Windows Store.
How much data does Hulu use?
Like all streaming services, Hulu can chew through a hefty amount of data depending on how heavily it is used. As a guide, Hulu recommends a minimum Internet speed of 1.5Mbps for Standard Definition (SD) streaming. For 720p, that goes up to 3Mbps, while 1080p requires 6Mbps. At 4K Ultra HD, a 13Mbps connection is necessary for smooth playback.
In practical terms, this means that SD streaming uses up approximately 675MB an hour, 1080p uses 2.7GB every hour and 4K chews through a whopping 5.9GB an hour. Assuming an average of 10 hours of streaming a week, this comes out as approximately 27GB a month for SD, 108GB a month for HD and 236GB a month for 4K.
Alternative streaming services to Hulu
Latest streaming headlines
More guides on Finder
Stream the best and save