Where to watch South Park online in Australia
The crudest cartoon on television is currently streaming in Australia.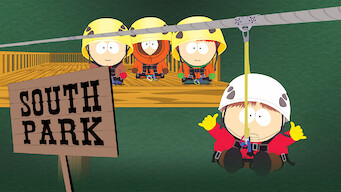 Title
South Park
Year released
2018
Genres
TV Shows, Sitcoms, Animation, TV Comedies, Adult Animation, US TV Shows
Classification
MA 15+
Strong crude humour, sexual references and coarse language
Synopsis
Potty-mouthed kids skewer celebrities, politicians and pop culture. Nothing's off limits. You've been warned.
Seasons
Season 1
Season 19
Season 20
Season 21
Season 22
South Park Top Episodes
Cast and crew
Matt Stone
Trey Parker
Isaac Hayes
Mona Marshall
April Stewart
Welcome to South Park, Colorado, a redneck wonderland where anything is possible and gross-out humour reigns supreme. On the surface, every episode is a misadventure told from the perspective of grade-schoolers Stan Marsh, Kyle Broflowski, Kenny McCormick and Eric Cartman.
Our setting may be a quiet mountain town, but the boys are regularly drawn into global current events, Hollywood scandals, bizarre supernatural adventures and interstellar shenanigans. Basically, nothing is outside the realm of possibility in an episode's script and no celebrity is safe from the piss-taking prowess of creators Trey Parker and Matt Stone.
Who's in it?
Trey Parker as Eric Cartman, Stan Marsh, Randy Marsh, Mr. Garrison
Matt Stone as Kyle Broflovski, Kenny McCormick, Butters
---
Try before you buy with these
free trials
Related Posts
Stream the best and save