Foxtel's Binge streaming service: Price, features, comparison and content
Everything you need to know about Foxtel's new Binge TV streaming service and app. Is it better than Netflix, Stan, Disney+ and Amazon Prime?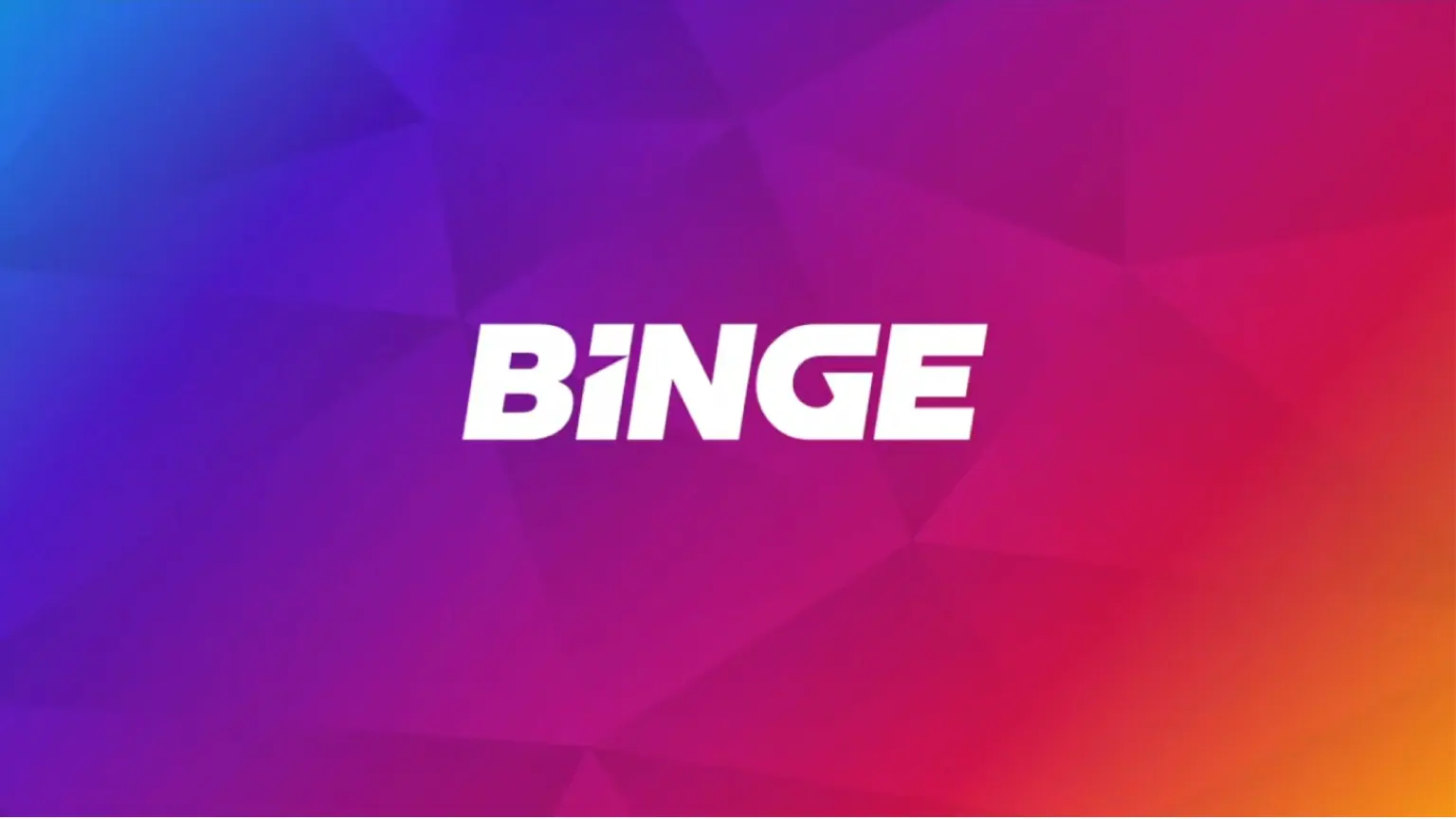 Binge is an Australian streaming TV service that enters the market as a rival to an abundance of streaming providers and as an alternative to Foxtel Now. It's a streaming video on demand (SVOD) service. Binge is made by Streamotion, a subsidiary of News Corp and a sister company to Foxtel. While not technically a Foxtel product, Binge does have access to the same content rights purchased by News Corp for Foxtel.
As a result, Binge was originally thought to be an app that would do to the Foxtel Drama pack what Kayo Sports, also made by Streamotion, did to Foxtel's Sport pack. As in, providing a means to access specific Foxtel content without paying for all the generic channels in Foxtel's Pop and Lifestyle packs.
However, it offers a far more diverse selection. Unlike Kayo Sports, the content available through Binge isn't all from a single Foxtel add-on. Instead it's a more curated catalogue of titles, providing a selection of content from across Foxtel's Drama, Lifestyle, Pop, Docos and Movies packs. The content is built up with big name providers like HBO, NBCUniversal and Warner Bros.
Binge was released across Australia on 25 May 2020. Despite entering a very crowded marketplace company CEO, Julian Orgin, believes the number of SVOD subscribers in Australia is still set to double over the next three years. Below you will find all the information you need to know about Binge, but for a deeper analysis you can read our detailed Binge review.
How much does Binge cost?
| Plan | Max video quality | Simultaneous streams | Price |
| --- | --- | --- | --- |
| Basic | SD | 1 | $10/month |
| Standard | HD | 2 | $14/month |
| Premium | HD | 4 | $18/month |
There are 3 price tiers: the Basic plan ($10/month), Standard plan ($14/month) and the Premium plan ($18/month). The same content is available across all three tiers, though the Basic plan only offers SD content. Of the higher two plans, there is no 4K option. Instead, you can get access to more simultaneous streams on the Premium plan.
There is no option to purchase a year-long subscription at a reduced rate or bundle Binge in with Kayo Sports. Binge instead opts for monthly instalments and no-lock-in contracts. New customers do get to trial the service over 14 days for free. However, some features and content will not release until the months following, as detailed below.
How to watch Binge: Device compatibility
Binge is launching in its most complete form on PC and Mac, where you log in to your Binge account via a browser, as well as Telstra TV. These three options will get the full suite of features from launch day. You can also get Binge on iOS, Android, Chromecast, Android TV and Apple TV, but the Surprise Me! feature will not be available at launch on these devices.
Binge has revealed plans for native apps to appear on smart TVs and video game consoles. From what was said to us, PlayStation looks like it is the primary focus, but select smart TV support should be within 90-120 days.
Something else currently missing from Binge is closed captions. We reached out to Binge for comment and they've indicated they are prioritising it, but there's currently no confirmed time that this will be live. We'll update our story as we find out more.
List of Binge device compatibility
PC and Mac (Chrome, Windows 10, Safari, Firefox and Edge)
iOS (with iOS 12 or higher OS)
Android
Apple TV (fourth generation or higher)
Android TV (v7.0 operating system or higher)
Chromecast (except first generation)
How to sign up to Binge
If you're a new customer, your Binge experience will start with a free trial. Simply use this link to access the 14 days of free Binge.
The whole sign-up process takes about three minutes. Just follow these steps:
Decide your login credentials.
Choose your plan.
Fill in your details. You'll need a credit card and a phone number.
Download the app if applicable.
Start streaming instantly.
You can access your account through any of the compatible devices. This includes downloading the Binge app to your mobile phone. Just remember, while you can have Binge installed on multiple devices, the number of concurrent logins you can have will be restricted to one, two or four depending on your plan tier. We have a step-by-step guide if you need help to get you started.
Which TV shows and movies does Binge have?
Binge will offer over 10,000+ hours of content at launch. It comes mostly in the form of full boxset TV series and via the inclusion of 800+ movies. While the Binge app will cherrypick content from across all the Foxtel channels, the most popular content will be pulled from FOX SHOWCASE. This is part of the Foxtel Drama pack and is best known to be the home of HBO content in Australia.
Binge will launch with every episode of Game of Thrones, Westworld, Chernobyl, Succession, Big Little Lies, True Detective, The Wire, Band of Brothers, Sex and the City and more, all from HBO. While another HBO offering, Run, is set to join the fun in June. We can also confirm that FX's Mrs. America mini-series and BBC's Bad Education will also be available on Binge at launch.
In June, FX's Breeders, HBO's McMillion$ and ITV's White House Farm also join the Binge catalogue. It's worth noting that both these programs are new 2020 debuts, likely airing on Binge and Foxtel for the first time simultaneously.
Is Foxtel's Binge Australia's version of HBO Max?
HBO Max is one of the biggest launches in the SVOD market for 2020. It's similar to what Disney did with Disney+, but HBO Max is the home of all content from WarnerMedia. At least, it is in the USA. HBO Max is not coming to Australia and won't be anytime soon, with reports suggesting the new Foxtel WarnerMedia partnership extends through to 2025.
As such Foxtel, and by extension Binge, will be the only place to watch content made by HBO in Australia. This extends to broader WarnerMedia content as well, including Warner Bros. movies.
It's inaccurate to say that Binge is Australia's HBO Max. The two services offer different user interfaces, features and experiences, while HBO Max will broadcast non-HBO content that Foxtel does not have the rights for in Australia.
Notably, Stan will show Anna Kendrick's new show, Love Life, which was made by Lionsgate for HBO Max, not by HBO itself, so isn't included in the Foxtel partnership. At the time of writing, the new original content coming to HBO Max in the US, which launches on 27 May 2020, has not been confirmed for Binge. However, the partnership between Foxtel and WarnerMedia does extend to HBO Max Originals. So hopefully these will be added a later date.
That said, while Binge isn't Australia's HBO Max, it can effectively be considered as much. It's as close to HBO Max as Australians are going to get in the foreseeable future.
Will Binge have original content?
It is unlikely that Binge will make its own original content for exclusive broadcast on the service in the foreseeable future. We do know that WarnerMedia and Foxtel have partnered to co-produce local, Australian-made content. We also know that Foxtel will be home to all the new original HBO content in Australia, as well great series from other production companies, such as AMC's The Walking Dead.
However, we do expect all this content to also be available on Foxtel iQ and Foxtel Now.
What are Binge's unique features?
Binge Centres: In line with Binge's plan to be the new home for true lovers of scripted television, the Binge Centre acts as a hub page for all the peripheral information around a particular series. You can dive deeper into cast and crew, find making-of documentaries, see behind-the-scenes footage and view some key interviews.
BingeLists: When you're browsing through the 10,000+ hours of content, you will likely come across shows of interest that aren't right for that moment in time. So, you can add them to your BingeList and come back to them at a later date. Alternatively, you can watch multiple series concurrently, starting where you left off in each by accessing them through your BingeList.
Surprise Me!: As its name suggests, this feature puts the fate of your viewing future in the hands of the Binge editors and the software's AI. They will help select something for you to watch and hopefully find your next big thing.
Adaptive Discovery: Binge uses machine learning to ensure the AI that surfaces content becomes ever smarter at predicting what you want to see when you search. You can also search by situations or moods, not just by genre or title.
Live TV channels: Something else that surprised users at launch was the 17 live Foxtel TV channels that are available. This allows subscribers to catch weekly episodes of new series such as Mrs. America live rather than waiting for it to be uploaded to the on-demand library. You can see the full list of channels in our FAQ section.
What is the Binge user interface like?
As expected, Binge takes its lead from the latest iQ4 firmware update. It isn't a particularly innovative look, but it is sleek and functional with plenty of hidden depth. Content is presented in row after row of horizontal tiles, broken up by bigger hero titles for the newest or most popular titles.
Shows, Movies and Watchlist are the three main categories to start you off on your browsing. You can have multiple profiles set up, too, to ensure that family members don't end up cluttering each other's discovery algorithms and BingeLists. Foxtel even suggested you make separate day and night profiles as befits your tastes.
Genre, year and IMDb rating are displayed, but a tile doesn't auto-play a preview feed when hovered over. The Binge Centre is quite fun, providing a themed hub page where you can see all the content in a series, explore through seasons and episodes and find additional supplementary content like making-ofs and talk shows.
We do expect the interface to improve through the early months of Binge's life, but at launch it is, at the very least, on par with the best alternatives on the market.
How does Binge compare to Foxtel?
There are two variants of the Foxtel service: Foxtel iQ and Foxtel Now. While both services provide the same content, Foxtel iQ is really built to be a different kind of experience. It's the traditional set-top box, cable TV service that Foxtel built its brand around over the past few decades. It provides the ultimate access to the content, with the ability to record shows, 4K support and greater stability thanks to its wired connection. But you pay for it.
Foxtel Now is the streaming alternative and more comparable to Binge.
Foxtel Now offers a much broader range of content than Binge. You'll find more in the way of news, kids' programming, reality TV, lifestyle, music and legacy content. There are also add-on packs for Sport, Movies, Docos, Drama and Kids that you can add onto the base pack. So, you've got more versatility and flexibility, but it starts at $25/month and goes up sharply from there.
Binge focuses in on the latest and greatest "showcase" series, hand-picking some of the best content from across the broader Foxtel packages to create a unique offering at a relatively cheap price. It also then offers features that enable people to binge on boxsets. If your favourite Foxtel Now channel is FOX SHOWCASE, then Binge is likely to offer you a more tailored experience. You can see a full breakdown in our Binge vs Foxtel comparison.
How does Binge compare to Netflix, Disney+, Amazon, Apple TV+ and Stan?
The number of SVOD services is growing rapidly. Each brings with it exclusive rights to broadcast certain content in Australia. While there is overlap, in particular between Foxtel Now and Stan, it's the exclusivity of the content and how it fits your tastes or household needs that best dictates your choice.
Binge has access to HBO, NBCUniversal, Discover, ViacomCBS and BBC content, as well as Foxtel Originals. We may not see content from all those sources on Binge, but those are the options available to Streamotion. So, you won't get any of the Netflix, Prime Video or Apple TV+ originals on Binge. Or likely none of Disney's portfolio (Disney, Star Wars, Marvel, National Geographic, Pixar).
Also read: Binge vs Netflix
Binge does offer one other point of difference in its Binge Centre, BingeLists and Surprise Me! features. While the user interfaces between the SVOD services are quite similar, these features do offer something extra for the target audience. That being those who enjoy binging TV.
However, Binge's price point and restrictive quality (no 4K and no Dolby Atmos) means its unlikely to pull across viewers with a fringe or blasé interest in HBO content.
Is Binge the right streaming TV service for you?
If you love to dive head-long into multiple seasons of the best, award-winning TV content in the world, Binge is quite compelling. While other services, notably Amazon and Netflix, have a stack more content and Disney has all the blockbuster brands, Binge has set its focus on quality. There is a lot of high-quality TV on Binge.
If you've been scared off Foxtel Now by the price and bloat, Binge is also a welcome arrival. It gives you a chance to take a shortcut straight to the good stuff and at a cheaper price, too. This is your chance to feast on the likes of Game of Thrones, The Waking Dead and Westworld with reckless abandon.
The library is mature in nature at launch, with families finding some but not extensive content in the form of movies. However, kids' programming from the likes of The Cartoon Network and Looney Tunes is expected in the future. If you're a fan of cutting-edge technology, you'll likely be frustrated by the lack of 4K and Dolby Atmos support. Services like Disney+ and Apple+ offer this as standard, as well as more simultaneous streams, at a much lower price.
With no lock-in contract, any TV connoisseur is going to very easily get their money's worth. Especially as more new content emerges from HBO Max. Grab the free trial and give it a go.
Binge TV FAQs
Image: Getty
Latest streaming headlines
Read more on this topic