Where to watch Game of Thrones online in Australia
Families waging war, political intrigue, bloody weddings and majestic dragons: Game of Thrones has it all.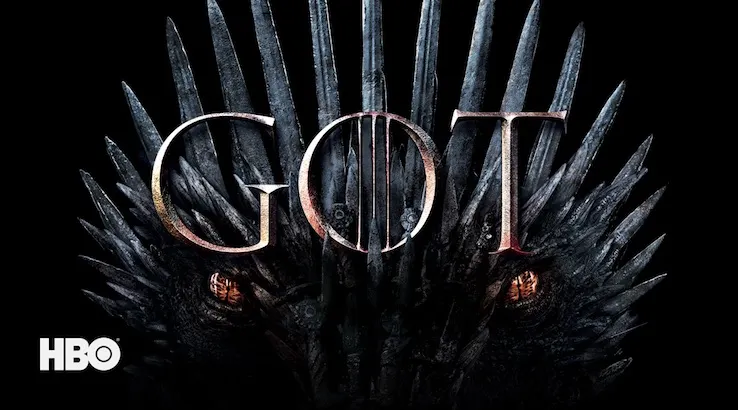 Title
Game Of Thrones
Year released
2011
Genres
Drama
Classification
MA
Nudity, Sex, Violence
Synopsis
As the future of the Lannisters is at stake, Tywin presses Jaime to "be the man you were meant to be" as they prepare for battle whilst Ned confronts Cersei about the secrets that killed Jon Arryn.
Seasons
Season 1 (2011)
Season 2 (2012)
Season 3 (2013)
Season 4 (2014)
Season 5 (2015)
Season 6 (2016)
Season 7 (2017)
Season 8 (2019)
Season 3 (2014)
A massive worldwide hit,
Game of Thrones
is the definition of epic. Over the course of eight glorious seasons, the
HBO
drama broke viewership records, turned its cast into bonafide stars, won countless awards and delighted its audience with clever twists and high-stakes battles. Based on George R.R. Martin's
A Song of Ice and Fire
novels,
Game of Thrones
takes place in the mythical land of Westeros, where winter is a constant threat and nine families go head-to-head for a chance to sit on the coveted Iron Throne. The series features vivid characters, impressive visual effects and enough thrills to keep you glued to the screen.
The tremendous ensemble cast includes Peter Dinklage, Emilia Clarke, Nikolaj Coster-Waldau, Lena Headey, Kit Harington, Sophie Turner and Maisie Williams, to only name a few. Despite the final season being polarising, to put it mildly, Game of Thrones remains one of the best fantasy shows to ever grace the silver screen.
A prequel centred on House Targaryen, House of the Dragon, is currently in the works at HBO and rumoured to premiere sometime in 2021. Until then, you might want to give the series a re-watch, bask into the show's glory for the first time or look for a show like Game of Thrones. Alternatively see if you agree with our Game of Thrones episodes ranked from worst to best.
Try before you buy with these
free trials
Related Posts
Stream the best and save