How to watch V8 Supercars live stream online in Australia
The revised 2020 V8 Supercars Championship schedule is ready to roll. This is how you can watch a V8 Supercars live stream every round.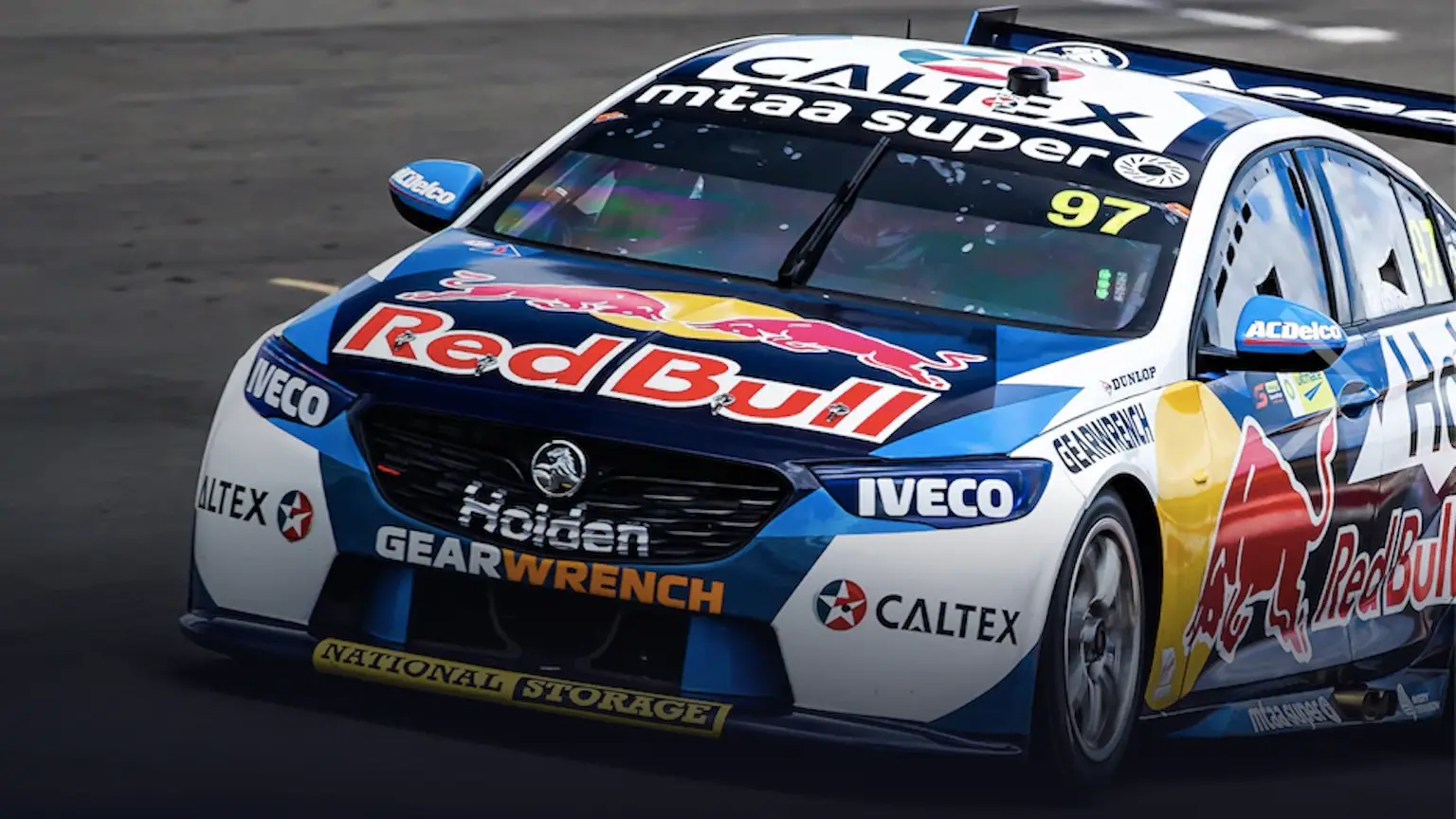 We're committed to our readers and editorial independence. We don't compare all products in the market and may receive compensation when we refer you to our partners, but this does not influence our opinions or reviews. Learn more about Finder.
For the revised 2020 V8 Supercars Championship following the coronavirus pandemic, Fox Sports is the only place to catch every session live and in HD right across Australia.
It all culminates at Mount Panorama, with the Bathurst 1000 to draw the curtain on this year's championship. We've got a comprehensive guide to the great race, including qualifying and the Top 10 Shootout, for you here.
Fox Sports channel 506 is the home of the high-octane series. You can access it via Foxtel iQ, Foxtel Now or Kayo Sports. Practice sessions, qualifying rounds and race-day events are all there, all season long.
If you don't have a subscription with Foxtel or Kayo Sports and hope to catch the V8 action for free, your options are fairly limited, outside of Kayo's 14-day free trial. Channel 10 is showing just 4 of this year's revised 11-race series. Read on for more details.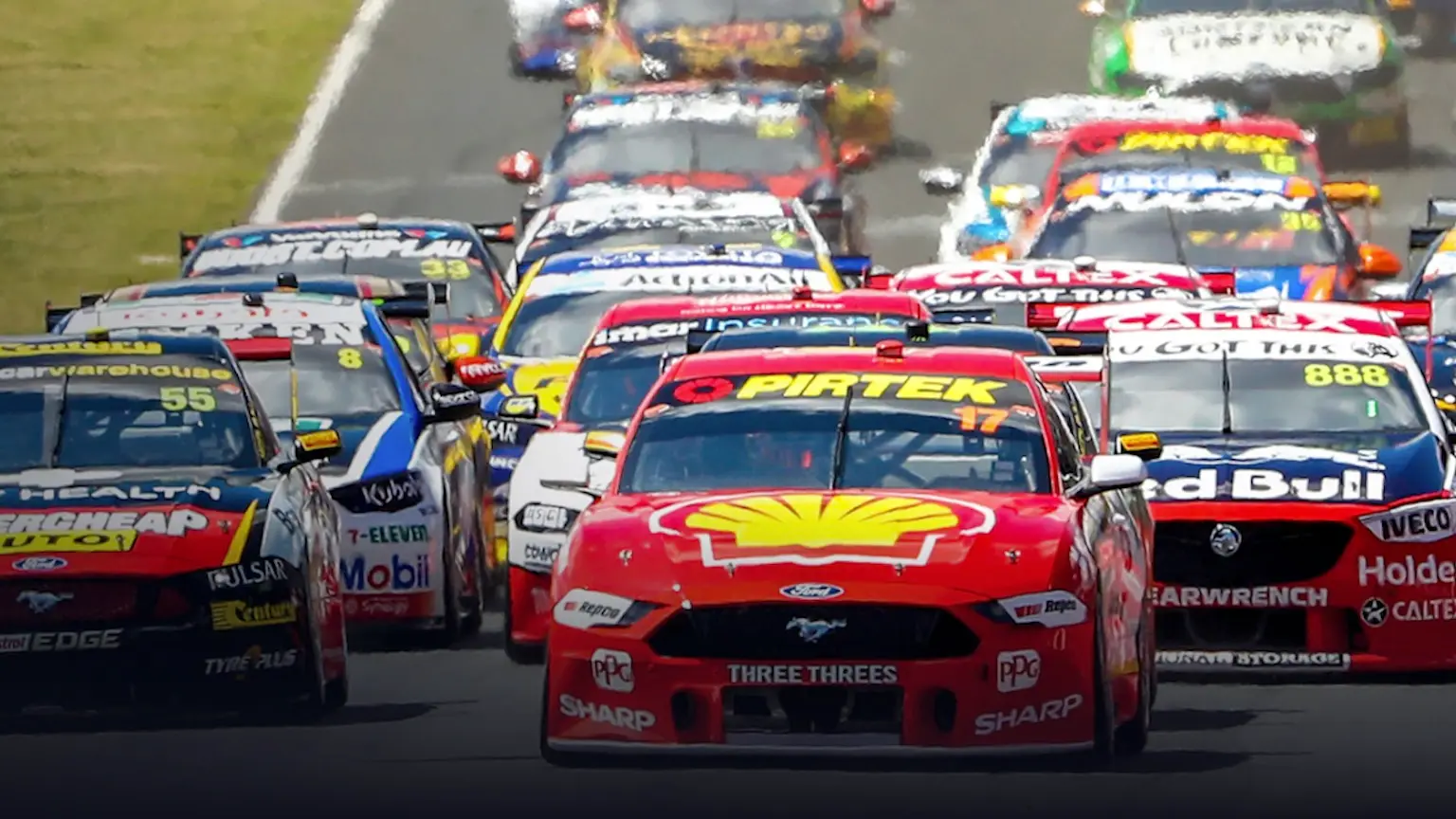 Bathurst 1000 race
Check out our full how to watch guide.
Watch V8 Supercars with Kayo Sports
The entire 2020 V8 Supercars Championship is part of 50 sports Kayo has for you to choose from. If you are still to check out Australia's most comprehensive live sports streaming service, we have a full review here. It has the same sports content as Foxtel at less than half the price, with greater device flexibility and a host of brilliant sport-specific viewing features.
Pros
Just $25 per month for two users or $35 for three users.
Instant sign-up and cancellation systems with no contracts.
It has a 14-day free trial.
Available through PC, Mac, iOS, Android, Chromecast, Apple TV, Telstra TV, Android TV, Sony Bravia TV and Samsung TV (2017 or later).
Great viewing features, such as picture-in-picture, SplitView (up to four channels at once), hide scores, rewind live TV, game-day hub, Key Moments and more.
The superb RaceView Mode feature. It offers features such as on-board camera or a heli-view, depending on the event. Race centre also takes you straight to the leaderboard and driver stats. In 2020, RaceView is available for every race in V8 Supercars, F1 and MotoGP.
All the content from 14 sports channels: Fox Sports 1-8, ESPN 1–2, beIN SPORTS 1–3 and Racing.com.
Cons
You can't record (although the content is on demand anyway).
Consumes 3G/4G data when used without Wi-Fi.
Doesn't air in 4K as it's in HD only.
You don't get the Sky Racing channels.
Store
Discount

Kayo Sports

Stream Kayo Sports for 14 days FREE and no lock-in contract

Take Kayo Sports' Basic or Premium plan for a spin and stream new sports content daily plus 15,000+ hours of on-demand archives.

Last verified
Watch V8 Supercars live on Foxtel iQ
For the traditional V8 Supercars live viewing experience, directly through your TV, Foxtel iQ remains your best option. The latest iQ4 set-top box allows for 4K content, which is one of the big advantages of the service, although it only applies to certain sports (check your local guides for Fox Sports Ultra HD channel 508).
Those who sign up to Foxtel iQ also get the Foxtel GO app, which streams any channels you are already subscribed to onto iOS and Android devices. The big con here is the cost, in part due to the fact you can't just get sports channels on their own.
Pros
Some sports content is presented in 4K.
The Foxtel GO app allows you to live stream and watch on television easily.
Includes a host of non-sporting channels.
You get every sports channel.
Cons
Costs $74 per month.
You have to get the non-sporting channels even if you don't want them.
The Foxtel GO app isn't on as many devices as Kayo Sports.
You don't get any of the sports-viewing features of Kayo.
You don't get RaceView Mode.
There are often installation fees.
It isn't an instant service, as it requires the installation of a physical box.
Watch V8 Supercars live stream on Foxtel Now
The Foxtel Now service is caught in the middle ground between Kayo Sports and Foxtel iQ. It offers a reduced set-top box experience for relatively straightforward viewing on your TV, but it's also a full streaming service, allowing you to watch channels you're subscribed to on the go. However, given its price, it's really not worth it unless you want a purely streaming version of Foxtel that includes drama (Game of Thrones, Westworld, Selling Houses Australia, etc.) as well as your sport.
Pros
Includes a host of non-sporting channels.
Instant access.
10-day free trial.
User installs set-top box if required.
You get every sports channel.
Cons
You have to pay for those non-sporting channels.
Costs $54 per month.
Set-top box is an additional $99.
You don't get any of the sports-viewing features.
You don't get RaceView Mode.
How to watch V8 Supercars online for free
In line with our above comparison, Kayo Sports is not only the best way to watch the V8 Supercars series, but it's also the best way to stream the V8 Supercars series. With its litany of great sport-specific viewing features, including RaceView, it's a no-brainer. While this service isn't free in its entirety, new users can make use of a 14-day free trial to get in a round without cost during the season.
Watch V8 Supercars live on Channel 10
As mentioned, only 4 of the 11 rescheduled rounds in the 2020 V8 Supercars season are live on free-to-air TV via Channel 10 and streamed via the 10 play app. The remaining rounds will be shown on delay as packaged highlights. The overall dates for the rest of the season are on our V8 Supercars calendar.
How to watch V8 Supercars overseas
Just because you are on holidays or stationed overseas, you don't have to miss out on the V8 Supercars. You can watch the 2020 V8 Supercars series from anywhere outside of Australia and New Zealand using Superview. It's a solid service, offering every qualifying session and every championship race live or on demand. The cost is $59.95 and isn't available to people connecting from within Australia or New Zealand.
How to watch V8 Supercars without Foxtel
One of the most common questions we receive is advice on how to watch V8 Supercars without Foxtel. As we've detailed above, you can watch some V8 Supercars rounds on Channel 10. If you want to watch V8 Supercars without Foxtel and still see every moment of every round on any device, there is only one option: Kayo Sports. As we detailed above, Kayo Sports not only offers a far superior V8 Supercars live experience, but also does it at the cheapest price.
If you want to watch V8 Supercars without Foxtel, then you should try Kayo Sports.
---
Latest streaming headlines
More guides on Finder