Kayo Sports App: Price, content and features compared
The new sports streaming app from the people behind Foxtel wants to be the Netflix of sports, but does its content match what it's selling on the tin?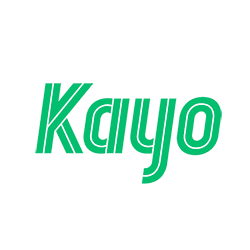 We're committed to our readers and editorial independence. We don't compare all products in the market and may receive compensation when we refer you to our partners, but this does not influence our opinions or reviews. Learn more about Finder .
When Netflix first launched in Australia, one of the most common questions we got was "will it stream sports?" The answer was, of course, no. Not only is it now obvious that Netflix is completely dedicated to housing and creating television shows and movies, but that sports broadcasting rights in Australia are also ridiculously complicated, with rights to certain sports, leagues and even matches disseminated among free-to-air providers, pay-TV providers and standalone apps like Cricket Australia Live.
That's all about to change with Australia's brand-new sports streaming app, Kayo Sports, which is looking to take the lead in the race to become the "Netflix of sports."
Store
Discount

Kayo Sports

Stream Kayo Sports for 14 days FREE and no lock-in contract

Take Kayo Sports' Basic or Premium plan for a spin and stream new sports content daily plus 15,000+ hours of on-demand archives.

Last verified
What is Kayo Sports?
The sports streaming app that was codenamed Project Martian was revealed to be Kayo Sports in November 2018. Kayo markets itself as a one-stop shop for live streaming sports in Australia with the rights to over 50 sports. From Aussie rules to wrestling to... lawn bowls, Kayo has taken the extensive sports coverage previously only available through Foxtel - including ESPN, beIN Sports, Racing.com and all of the FOX SPORTS channels - and given it a new home.
Live sports is just the hook; Kayo is also home to high-definition on-demand content like replays, interviews, documentaries, bespoke highlights packages and more.
Watch us go hands on with the Kayo beta
Kayo Sports first launched on smartphones (iOS and Android), Mac, PC, Apple TV and ChromeCast compatibility. However, it soon expanded by adding Telstra TV, then Android TV and now Sony Bravia plus Samsung TVs (2018 or later). While no dates have been confirmed as yet, we've been told to expect a native Kayo Sports app on key smart TVs (likely LG) and video game consoles such as the Xbox One and PlayStation 4.
In the interim, we have a step-by-step guide to watching Kayo on your TV using ChromeCast so you can get watching on the big screen now.
How is the Kayo Sports app different?
While we have seen other sports streaming apps in the past - such as Optus Sport, NRL Live and AFL Live - the Kayo Sports app offers an experience vastly different from anything else out there. The user-interface has a very Netflix feel, not displaying a classic channel-by-channel listing, but a mix of all the available sports live and on replay at any given time as best fits your viewing history.
There are also some incredible viewing features, such as SplitView (allowing you to watch four channels at once), a picture-in-picture mode, game-day hubs, hide scores option, a Key Moments timeline for easy navigation of live sport and more. In our Kayo Sports review we take a deep dive comparing it to other services and get hands on with the app.
Does Kayo Sports have a free trial?
Yes. You can test drive Kayo's sports streaming app for 14 days before committing to a month-to-month subscription. The free trial gives you unbridled access to the app's full suite of sports and services.
Get to know
Kayo

with our guides
How much does Kayo cost?
There are two plans available for the Kayo Sports app and the only difference between them is how many simultaneous streams you can have. Kayo's standard plan lets you stream on two devices at the same time and will cost you $25 per month. The premium plan will let you stream up to three devices at once and will set you back $35 per month.
Otherwise, both plans stream in the same quality, allow access to the same number of sports and are compatible with the same range of devices. All you get for paying extra is an additional device to stream on.
What video quality does Kayo Sports stream in?
Both the standard and premium plans allow you to stream in high definition. So Foxtel manages to keep the "first to 4K" title when it comes to streaming sports in Australia, but Kayo's HD stream still has some interesting perks that aren't offered by any other sports streaming service in Australia.
On mobile, Kayo allows you to stream two different sports in split screen. Anything bigger than a smartphone screen (tablet, connected Apple TV etc.) will allow you to watch up to four sporting events simultaneously in split-screen mode.
How much data does Kayo Sports use?
Kayo's official documentation claims the app will burn through 2.5GB per hour in standard definition and 3.25GB per hour in high definition. If you use SplitView, however, then those figures are multiplied by the number of channels you are watching. So it can add up quickly if you are experiencing the Kayo Sports app like this on public transport or off your home Wi-Fi. Here is a more detailed breakdown of the data cost of Kayo.
Which sports can I stream on Kayo?
As we mentioned earlier, Kayo Sports will have the rights to stream over 50 different sports at launch. Kayo has backed some of the biggest horses in sport, with content from every FOX SPORTS channel, ESPN and beIN SPORTS in one streaming destination. Recently, Racing.com was added as 14th channel as well, and Red Bull TV is expected in the near future.
We've got a full list of Kayo sports available here, but here are a few key sports you can stream on Kayo and their hub pages on Finder:
What other features does the Kayo app offer?
One feature any rabid sports fan will appreciate is the No Spoilers view. If you're late to the game, Kayo will allow you to hide all scores and news from your user interface so you can enjoy the sports stream without knowing how it all ends.
However, the feature we most enjoy is the aforementioned Key Moments. A content team over at Kayo will be marking the video's timeline with "key moments" as the action happens. So if you hop in 15 minutes after kick off, the video's progress bar will let you skip to the key moments you missed (e.g. goals kicked, tries scores, wickets taken) before catching up with the rest of the crowd.
Can I watch Main Event on Kayo Sports?
Main Event has only ever been available through itself directly or on Foxtel. However, Kayo Sports currently has Main Event access for the upcoming Horn vs Tszyu fight on 26 August. You do still need to pay for the event, but most importantly you don't need a Kayo account. For more information we've put together a how to get Main Event on Kayo guide.
Discover the Telstra Kayo offer
Perhaps unsurprising given the fact that Telstra is a stakeholder in Kayo's parent company Foxtel, the national telecommunications company has a special Kayo offer for its customers.
For new and returning Kayo customers on a Telstra consumer post-paid plan, Telstra is offering the Kayo subscriptions at $10 off the standard monthly rate for up to 12 months.
That means if you are a Telstra customer, you could get the Kayo Basic subscription for just $15 a month or the Kayo Premium subscription for $25 a month.
Naturally, conditions apply, so make sure you read the fine-print before you switch to take take advantage of the offer.
What other people are asking about Kayo
How does the Kayo Sports app compare?
Kayo Sports isn't the only sports streaming service out there. We've already compared what's available in Australia, including Optus Sport, NFL Game Pass, NBA League Pass and more.
Latest streaming headlines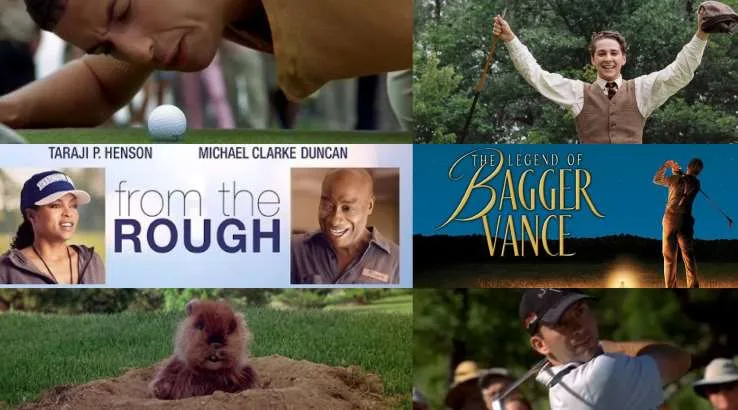 Watching one of these movies is the next best thing to being on the course.
Read more…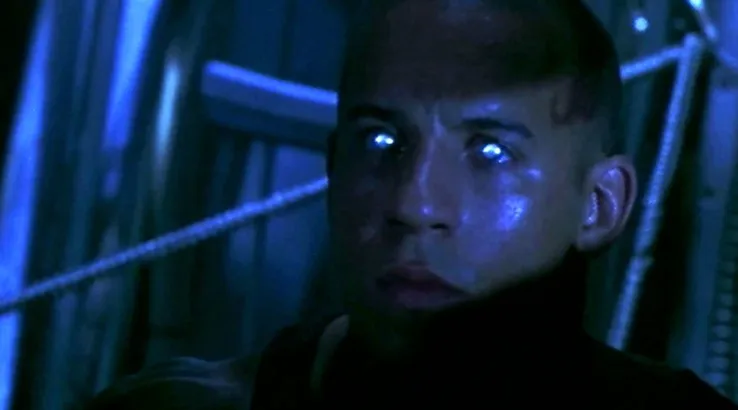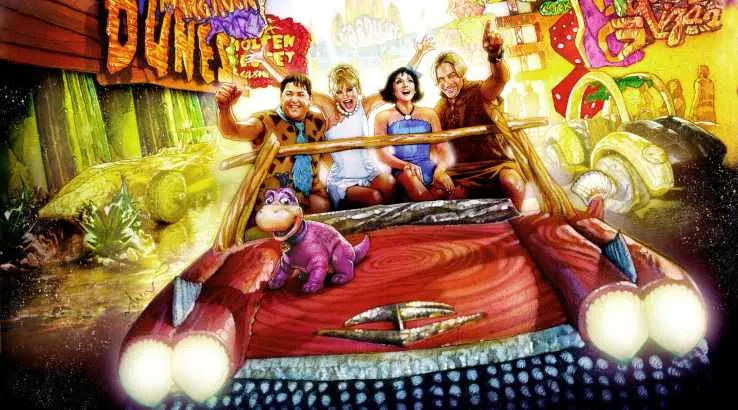 More guides on Finder