Where to stream NBA Playoffs online in Australia
See every slam dunk live. Watch the NBA live in Australia on your TV or via stream online with this guide.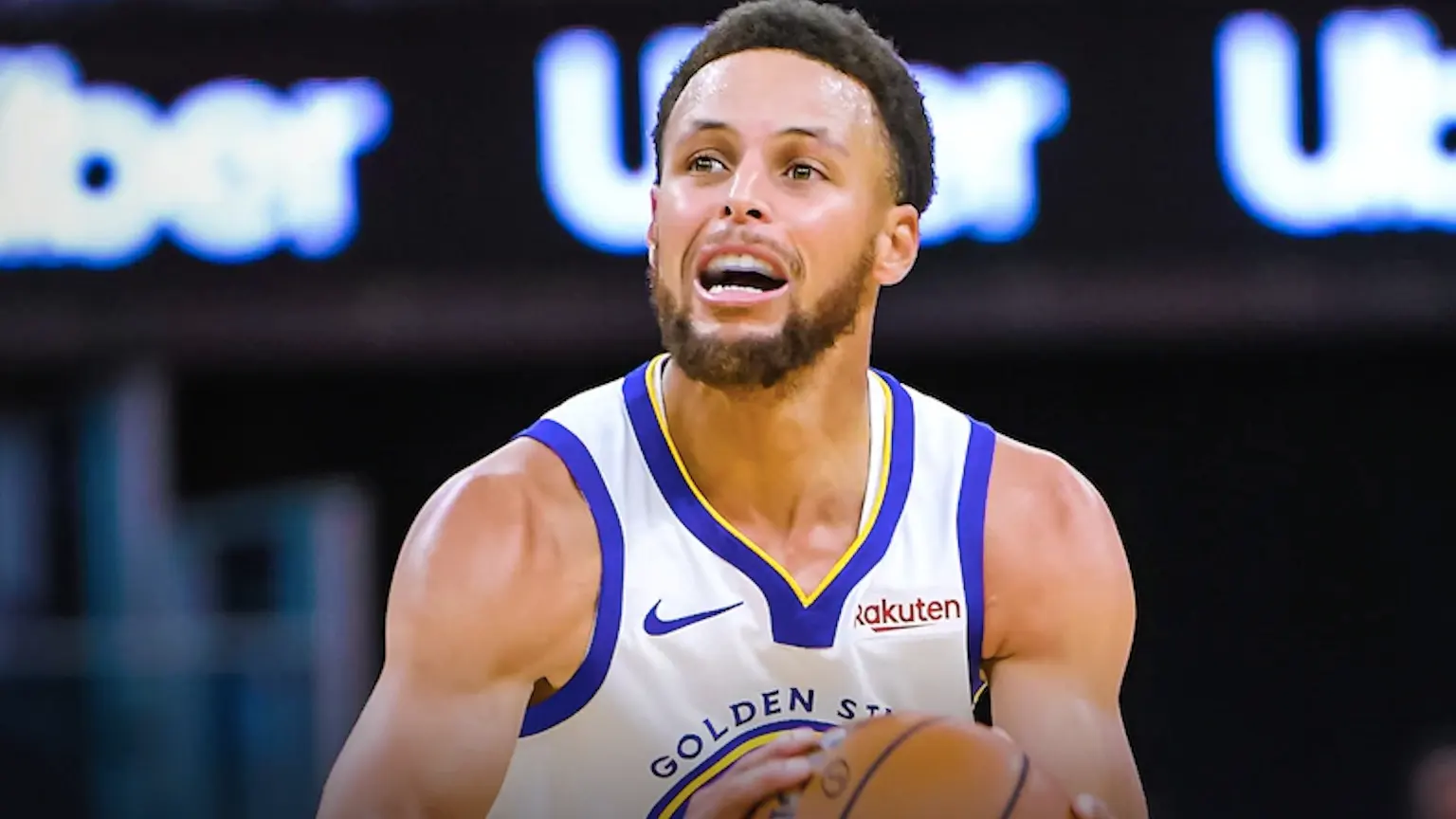 We're committed to our readers and editorial independence. We don't compare all products in the market and may receive compensation when we refer you to our partners, but this does not influence our opinions or reviews. Learn more about Finder.
For a long time, Australian NBA fans only had one option for getting their basketball fix: Foxtel. Thankfully, that's no longer the case. Aussies now have a variety of ways to stay caught-up with the National Basketball Association.
The most common NBA games shown in Australia are shown on ESPN a few times per week. Though now you can also catch weekly games on SBS and then of course there's NBA's own League Pass streaming every game live.
However with the NBA now in a bubble and the season format changed ESPN will be showing live games every day until the playoffs. So ahead of the NBA's 2019–20 season restart 31 July (AEST) from Disney World, check out all the ways you can watch the race to the playoffs.
Stream every NBA game with NBA League Pass
NBA League Pass is the league's own dedicated streaming service. If you really love the NBA you probably want to watch every game as it's a long flight across the Pacific to attend one. In addition to streaming every second of every match live across the Internet, NBA League Pass serves as a single destination for all the latest news, statistics, highlights and recaps from the current NBA season.
Luckily fans are able to jump straight in and test it out with a seven-day free trial. Right now NBA League pass has two different packages available, either an annual or monthly subscription. Usually these cost $300/year for the annual package or $39.99/month for the monthly subscription, but League Pass is currently running promotions for the season restart.
You can watch League Pass on up to two devices at once. League Pass also comes with several features including live stats, multi-screen viewing and more. For more information check out our comprehensive NBA League Pass guide.
Live streaming NBA Playoffs with Kayo Sports
Kayo Sports offers coverage of roughly seven NBA games per week, similar to the Foxtel model. You can watch both live games and replays in HD, on a variety of devices including PCs/Macs, smartphones and laptops, Chromecast, Apple TV, Android TV, Telstra TV and Samsung TV (2018 or later). Kayo and Foxtel have access to games shown on ESPN.
Users have two subscription options. You can pay $25/month to stream on two screens at the same time or $35/month for three simultaneous streams. Whichever way you go, you can test-drive the platform with a 14-day free trial available to new customers.
Kayo differentiates itself with the extreme amount of content that it has and special viewing tools. There are over 50 sports but also heaps of basketball programming.
This includes NBL matches, NBA Draft, 2020 All-Star Weekend, FIBA World Cup, NBA Playoffs, Christmas Day games, plus shows like The Jump and basketball experts Woj & Lowe's TV show. It's worth noting that League Pass also has access to the NBA Draft, every playoff game, Christmas Day games and All-Star Weekend.
Special viewing tools Kayo has incorporated into the platform includes SplitView, Key Moments Timeline, Interactive Stats, alternate camera angles and Kayo Minis. SplitView is the most interesting as it allows user to watch four different sports or programs at once. Considering the NBA has games seven days a week this could ensure you don't miss out on your other favourite sports.
Kayo Minis and the Key Moments Timeline are awesome for when you're trying to catch up on the action. Minis are special condensed versions of games. While the Key Moments are handpicked highlights so you can skip to all the best bits. Right now similar to League Pass's condensed games, Kayo has ESPN mini NBA games for up to 72 hours upon completion.
NBA Playoffs TV schedule
Watch NBA on free-to-air with SBS
SBS was able to strike a deal to broadcast two NBA games live each week for the next two seasons, plus a weekly WNBA game. In what's turned out to be a perfect scenario for basketball fans, the two live games aired on SBS each week differ to those that are on ESPN. Matches will be shown in HD on SBS Viceland and streamed live via the SBS On Demand app.
For the resumption of the NBA season SBS will have up to five live NBA games per week. To check out SBS's games schedule see our ESPN and SBS NBA schedule guide later on in this article. It's also important to note that SBS won't have any NBA Playoff series, All-Star Weekend or the draft.
Check out: Finder's specially designed NBA travel guide
Watch NBA with Foxtel
Foxtel offers a limited selection of basketball games broadcast on ESPN. To get ESPN, you need to subscribe to the Sports package for $25/month and the base Foxtel Plus pack for $49/month. Once that's done, you can stream NBA games on your smartphone, tablet or laptop with the Foxtel GO app. The app is free with your Foxtel subscription.
All you need to do is download it from Google Play or the App Store and enter your Foxtel ID. You'll be online in no time. To watch with your laptop, go to the Foxtel website.
Alternatively, basketball fans can also follow the NBA with Foxtel Now. The streaming sibling to traditional Foxtel lets you watch Foxtel channels via the Internet, no contracts required. Like regular Foxtel, to get ESPN you will need the Sport pack, priced at $29/month. There is a catch, because the Sport pack is a Premium pack, so you need to subscribe to the Essentials pack as well to be able to get it. That costs $25/month and comes with a selection of Pop and Lifestyle channels. This brings your minimum monthly spend to $54/month.
Foxtel Now is available on PCs/Macs, mobile devices, Chromecast/Airplay, PS4, Telstra TV, Android TV and the Foxtel Now box. A 10-day free trial is available for new customers.
Streaming NBA via Fetch TV
ESPN is also accessible via Fetch TV. The channel is included in the Vibe pack, which costs $6/month. However, the total price of your Fetch subscription will depend on whether you purchase a box via a broadband provider or buy one outright.
How does the NBA season restart work?
Due to the ongoing coronavirus pandemic across the United States, the NBA made the decision to move into a bubble in Disney World, Orlando, Florida with the season officially resuming on 31 July (AEST). To also reduce the number of people involved in the restart the NBA chose to reduce the competition to 22 teams.
Teams were selected based off the standings up to when the season came to a halt on 12 March. This included the 16 teams who held a playoff seeding in their respective conferences. The other six teams were selected based on those who were 6 games or less behind the eighth seed of their respective conference. There will be 9 teams from the Eastern Conference and 13 from the Western Conference.
Each team is set to play eight seeding games, which is essentially a handful of regular season games. Once these games are completed the top seven teams in each conference are guaranteed a spot in the playoffs. Where things get interesting is if the ninth best team in a specific conference finishes within four games of the eighth seed then a play-in game between the pair will be required.
Play-in games will be at most a mini three-game series between the two teams. The eighth seed will be required to win just one game which ensures they'll make the playoffs. While for the ninth seeded team they'll need to win the opening two games to snatch a playoff berth. So it's essentially a best of two series.
How do the NBA Playoffs work?
The NBA Playoffs sees eight teams from both the Western and Eastern conferences compete in a best of seven series per round. Based off of each franchises regular season record, each team is ranked one through to eight. Overall the playoffs have four rounds. It starts with the first round, followed by the second round, conference finals and NBA Finals. The winner of each conference then meets in the NBA finals.
Shop basketball and NBA
More guides on Finder