NBA League Pass Australia: Price, features and content
If you're a big basketball fan, NBA League Pass is the only way to watch every game live. So how does it work?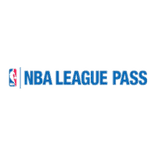 League Pass is the NBA's very own streaming service. Similar to that of other American sports that boast their own streaming services like NHL.TV, NFL Game Pass and MLB.TV, NBA League Pass shows every game live.
In addition to streaming every second of every game of the season live, you also get access to extras like the NBA draft, Summer League, pre-season games and All-Star Weekend. League Pass serves as a single destination for all the latest news, statistics, highlights and recaps from the current NBA season.
How much is NBA League Pass?
League Pass allows you to follow your favourite teams, players, match-ups, the entire NBA season or a good chunk of it. The subscription options for NBA League Pass aren't quite as flexible as they once were. There's no longer the Game Choice or Team Choice options, but it appears these may have only been removed due to the NBA season restart.
As of July 2020, League Pass is available as only an annual or monthly option. Traditionally these were known as NBA League Pass Premium options. Normally the annual subscription price costs $300 and the monthly price is $39.99.
However, once more due to the NBA season restart League Pass has altered its prices. At the time of writing you can currently subscribe to the annual subscription for just $68.99. Although it's important to note that annual billing subscriptions will be automatically renewed at the full season price in October, prior to tip-off of the 2020–21 season.
NBA League Pass free trial
You can stream NBA League Pass for free with this 7-day trial. Once you've exhausted your free trial you will be billed for the subscription you opted into. If you need help getting the free trial we have a step-by-step guide available.
NBA League Pass compatible devices
League Pass is compatible with a variety of devices, including smartphones and tablets, Android TV, Apple TV, Chromecast and Xbox One. To watch on any of those devices you'll need to download the official NBA app.
How many devices can I watch NBA League Pass on?
League Pass now allows you to run two simultaneous streams on separate devices.
NBA League Pass features
Although not a special feature, where League Pass separates itself from the competition is with its content. It's the only way to see every single game of the regular season and playoffs live or on demand. You'll also get access to NBA TV which streams a mixture of basketball shows, live games, WNBA content, historic matches and documentaries 24/7.
Most basketball fans are likely to have only heard games called by commentators during the ESPN broadcasted games. League Pass gives you the ability to select from either home or away commentary. It's a surprisingly handy feature as you'll find some teams' commentators are more biased than others.
Similar to Kayo's SplitView, League Pass has its own multi-game viewing which allows you to stream up to four games at once. However this feature is currently exclusive to desktop. Another handy feature is the condensed viewing option which reduces games down to around 15 minutes.
League Pass also has live stats available to turn on or off during games. You can see the full boxscore of both teams which is helpful if you're watching on your phone and don't have another device on hand.
Unlike your regular streaming services like Netflix, sports streamers typically don't have offline viewing available, although League Pass does. You've got the option to download the full broadcast of games from either commentary team or condensed versions of games. Given that NBA games are typically on in the middle of the day in Australia it makes catching up on action a whole lot easier.
Frequently asked questions
Shop basketball and NBA
Read more on this topic