How to watch NFL live stream online in Australia
The NFL is being broadcast live into Australia through ESPN and free-to-air. Here is your full gridiron TV guide.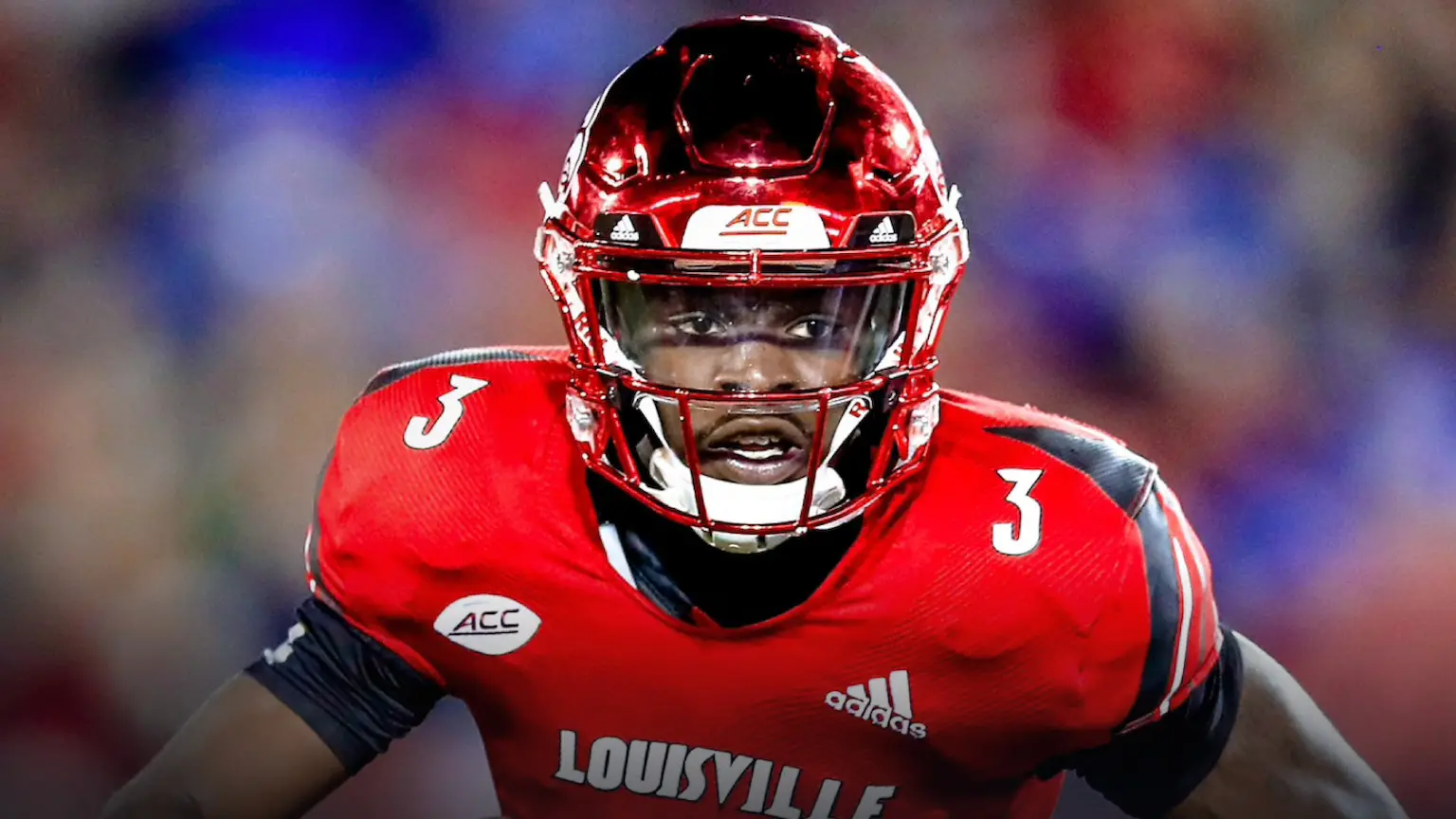 SUMMARY:
The best way to watch the NFL in Australia is with Kayo Sports. Access is instant and you can
try it free for 14 days
. As well as 50 other sports, it shows the most NFL content at the cheapest price, with a host of unique viewing features.
Update: Due to the coronavirus outbreak, NFL Game Pass is currently free until 31 July 2020. Sign up here. Also here's how to watch the 2020 NFL Draft.
Aussie NFL fans don't have to rely on free-to-air TV networks to get their American football fix. Along with dedicated coverage on Foxtel and the Kayo Sports streaming service, Australians can get access to every single game of the NFL season live and on demand via the official NFL Game Pass subscription service.
List of NFL broadcasters in Australia: Quick jump menu
Live stream NFL on Kayo: start your 14-day FREE trial now
The new NFL season concluded with the Super Bowl in February 2020. This was the 100th edition of the competition, with a highly anticipated NFL Kickoff Game between the Chicago Bears and the Green Bay Packers. The New England Patriots will host Sunday Night Football on the same weekend.
They won Super Bowl LIII after defeating the Los Angeles Rams 13–3. This was the Patriots' sixth victory, tying the Pittsburgh Steelers for the most Super Bowl championships. As you might expect, the Patriots are a hot favourite for the 2019 season.
If you're eager to keep up with your favourite NFL teams - find the full NFL teams list and Australian players here - time zone differences can be a hassle. Still, there's plenty of NFL coverage available in Australia, both on TV and via streaming services. To help you decide which option is right for you, we've compared all your options below.
Live stream NFL in HD with Kayo Sports
Kayo Sports offers a limited selection of NFL games each week accessed through ESPN, similar to Foxtel. You can tune in to a live stream of, on average, five games a week, plus other content about the season. All games are then available on demand for 72 hours. The following NFL content is available on Kayo Sports, they've also got College Football.
Thursday Night Football
Two Sunday afternoon games
Sunday Night Football
Monday Night Football
All Thanksgiving Day games
All Postseason games
The Pro Bowl
The Super Bowl
A special NFL edition of SportsCenter Australia, hosted by Phil Murphy, Trevor Scales and Mark Brown immediately before Sunday Night Football.
Sunday NFL Countdown
Monday Night Countdown
NFL Live show
NFL Primetime show.
The Kayo app delivers live HD streams, as well as on-demand content, for over 50 sports and works with several devices. You can watch on PC or Mac via the web, or download the app to your iOS or Android smartphone and tablet. Eager to watch on TV? Kayo Sports is compatible with Apple TV, Android TV, Telstra TV, Chromecast and Samsung TV (2018 or later).
Subscribers can choose between two price points: $25 a month for 2 simultaneous streams or $35 a month for 3. The service offers some additional perks as well, like SplitView, a feature that lets you watch up to four videos at once on the same screen.
You can also dive into an interesting world of data with Interactive Stats, or hide scores when you're running late with the No Spoilers feature. If you're short on time, Key Moments enables you to jump right to the moments that matter, while Kayo Minis deliver a condensed version of a key match-up that includes all the highlights in less than 20 minutes.
A 14-day free trial is available for new customers. You can read more about the service in our comprehensive Kayo Sports review.
Watch NFL on TV with Foxtel iQ
Foxtel broadcasts NFL games via ESPN, so you will need the Sport Package to be able to watch. Subscribers get up to three live games per week including Thursday, Sunday and Monday Night Football plus all playoffs. You can stream the games to your laptop or mobile device using the Foxtel GO app or on the Foxtel website, which comes free with your Foxtel subscription.
The Sports channel pack is usually priced at $25 a month, on top of the Foxtel Plus Pack $49 monthly. Subscribers get access to 12 sports channels, as well as the iQ4, the telco's most advanced set-top box. You can use it to record live TV or enjoy content in 4K quality. Foxtel IQ deals are usually available, so you may save big on fees or even score a discount when looking to bundle multiple channel packs.
NFL live stream via Foxtel Now
Alternatively, you can also stream NFL games with Foxtel Now. ESPN is included in the Sport Package, which is $29 a month. You'll also need to get the Entry Pack, though, to be able to add Sports to your subscription. This one is $25 a month and includes Pop and Lifestyle channels. As a result, you will pay at least $54 a month to be able to stream NFL games with Foxtel Now. The platform is available on PCs/Macs, smartphones/tablets, Sony Android TVs, Chromecast/Airplay, the Foxtel Now Box, Telstra TV and PS4. A 10-day free trial is available for new customers.
Watch NFL matches with Fetch TV
ESPN is also accessible through the Fetch TV Vibe channel pack. This one is only $6 a month, but the total monthly price of your subscription will vary based on whether you purchase your Fetch box from a broadband provider or buy it outright.
Watch NFL matches on 7Mate
Casual fans of the NFL can keep up with the competition via free-to-air TV. 7Mate will broadcast three games per week, including the Sunday night game. Additionally, it will also show coverage of the Playoffs. Some games will be available via on-demand on 7Plus.
Streaming NFL matches with NFL Game Pass
NFL Game Pass is a subscription streaming service combining the latest NFL news, scores and statistics with live streams and on-demand replays of every game in the current NFL season. Featuring round-the-clock coverage of all the action across the league, NFL Game Pass brings the complete American football experience into Aussie homes.
NFL Game Pass frequently asked questions
How do the NFL Playoffs work?
The NFL regular season is played from September through to December, running for a total of 17 weeks. During that time each team plays 16 games and has 1 bye.
The NFL Playoffs commence at the start of January through to the Super Bowl in February. This year's game will be played out of Hard Rock Stadium, Miami, Florida with an attendance of 65,000. The Playoffs are made up of 12 teams, which includes six from each conference. Each division winner automatically makes the playoffs. Then there are two wildcards from each conference who are the top two remaining teams with the best overall record.
The first week of the playoffs is called the Wild Card round. The top two teams from both the NFC and AFC receive a bye week and don't play until the divisional round. The rest of the teams are seeded by record and matched up against the Wild Card selections.
Throughout the postseason, all matches are sudden death. The final game is made up of the AFC Champion and the NFC Champion. This means no two teams from the same conference can meet in the Super Bowl.
NFL 2019-20 fixtures schedule and start times in AEDT
Following your favourite team is easy if you've got an NFL schedule like the one below. Make sure you don't miss a minute of the action and mark your calendars to stay up-to-date with all the fixtures for the 2019-20 NFL season.
NFL Australia TV schedule
| Date | Match | Venue | Kick-off (AEDT) | Where to watch |
| --- | --- | --- | --- | --- |
| Sun, 5 Jan | Houston Texans vs Buffalo Bills | NRG Stadium | 8:35 AM | Kayo Sports, Foxtel, NFL Game Pass, Fetch TV, 7Mate |
| Sun, 5 Jan | New England Patriots vs Tennesse Titans | Gillette Stadium | 12:15 PM | Kayo Sports, Foxtel, NFL Game Pass, Fetch TV, 7Mate |
| Mon, 6 Jan | New Orleans Saints vs Minnesota Viings | Mercedes-Benz Superdome | 5:05 AM | Kayo Sports, Foxtel, NFL Game Pass, Fetch TV, 7Mate |
| Mon, 6 Jan | Philadelphia Eagles vs Seattle Seahawks | Lincoln Financial Field | 8:40 AM | Kayo Sports, Foxtel, NFL Game Pass, Fetch TV, 7Mate |
| Sun, 12 Jan | San Francisco 49ers vs Minnesota Vikings | Levi's Stadium | 8:35 AM | Kayo Sports, Foxtel, NFL Game Pass, Fetch TV, 7Mate |
| Sun, 12 Jan | Baltimore Ravens vs Tennesse Titans | M&T Bank Stadium | 12:15 PM | Kayo Sports, Foxtel, NFL Game Pass, Fetch TV, 7Mate |
| Mon, 13 Jan | Kansas City Chiefs vs Houston Texans | Arrowhead Stadium | 7:05 AM | Kayo Sports, Foxtel, NFL Game Pass, Fetch TV, 7Mate |
| Mon, 13 Jan | Green Bay Packers vs Seattle Seahawks | Lambeau Field | 10:40 AM | Kayo Sports, Foxtel, NFL Game Pass, Fetch TV, 7Mate |
| Mon, 20 Jan | Kansas City Chiefs vs Tennessee Titans | Arrowhead Stadium | 7:05 AM | Kayo Sports, Foxtel, NFL Game Pass, Fetch TV, 7Mate |
| Mon, 20 Jan | San Francisco 49ers vs Green Bay Packers | Levi's Stadium | 10:40 AM | Kayo Sports, Foxtel, NFL Game Pass, Fetch TV, 7Mate |
| Mon, 27 Jan | Pro Bowl | Camping World Stadium | 7:00 AM | Kayo Sports, Foxtel, NFL Game Pass, Fetch TV, 7Mate |
| Mon, 3 Feb | Kansas City Chiefs vs San Francisco 49ers | Hard Rock Stadium | 10:30 AM | Kayo Sports, Foxtel, NFL Game Pass, Fetch TV, 7Mate |
Image source: Kayosports website
Related Posts