How to watch the Basketball FIBA World Cup in Australia: Boomers guide
Your guide to the schedule, broadcasters and rankings so you can stream all 92 matches of the FIBA World Cup.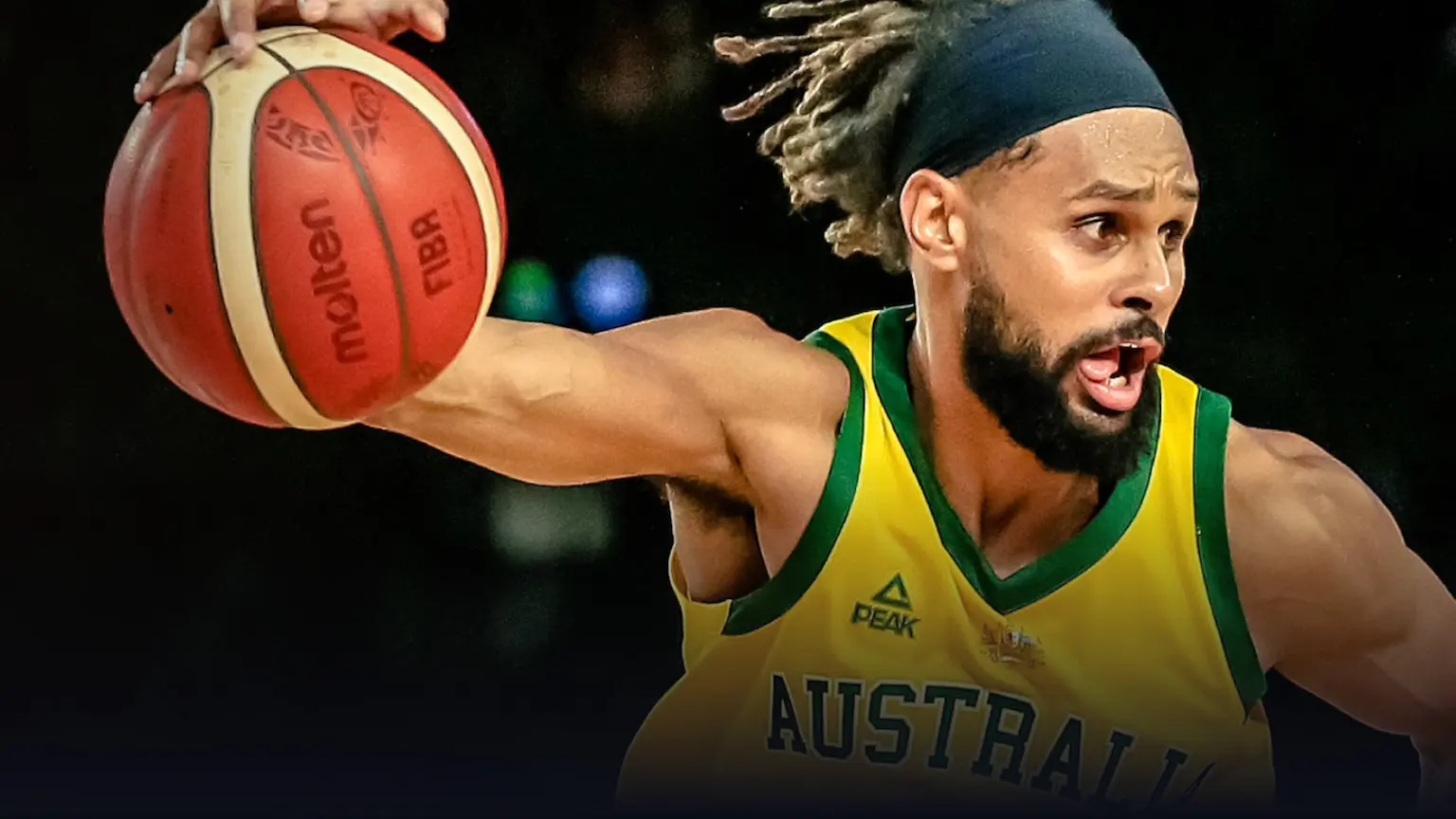 We're reader-supported and may be paid when you visit links to partner sites. We don't compare all products in the market, but we're working on it!
SUMMARY:
The best value for money option when watching the FIBA Basketball World Cup is Kayo Sports, which you can
access for free for 14 days
. In other words, you can basically watch the entirety of the FIBA World Cup without paying a cent.
The 2019 edition of the Basketball FIBA World Cup is upon us, so fans of the Boomers and Team USA have plenty to look forward to over the next couple of weeks. The tournament is hosted by China and will take place from 31 August to 15 September. The Australian Boomers are in Group H alongside Lithuania, Canada and Senegal. And after defeating the mighty USA in a warm-up match, the Boomers are eyeing the prize. Here is everything you need to know about this huge basketball tournament.
What is the FIBA Basketball World Cup?
The FIBA Basketball World Cup is an international basketball competition contested by the senior men's national teams of the members of the International Basketball Federation (FIBA). FIBA is the sport's global governing body. 2019 marks the 18th edition of the tournament and will see the group stage expanded from 24 to 32 teams.
Leading up to the tournament, the Boomers scored their first-ever win over Team USA at Marvel Stadium in Melbourne. However, they wrapped up their preparations for the FIBA World Cup with a loss against Germany during their final warm-up game.
Team USA is the clear favourite to win this year, but that won't prevent us from rooting for the Boomers. If you're keen on doing the same, you'll be happy to know that all 92 games of the FIBA World Cup will be broadcast live into Australia.
Live stream every FIBA Basketball World Cup game on Kayo: start your 14-day FREE trial now
When does the FIBA Basketball World Cup start?
The Basketball World Cup begins at 5.30pm (AEST) on 31 August with a game between Angola and Serbia. The first game on many locals' radars will be Australia vs Canada on 1 September. Here is the next important game involving the Boomers:
Sunday, 15 September at 5.50pm: Australia vs France bronze medal play-off
Australia fall to Spain during the FIBA World Cup semi-finals
The Australian Boomers suffered a heartbreaking loss in a high profile basketball game and yet again, it was to Spain. On this occasion it took a double overtime thriller to decide the result. There were shades of the 2016 Rio Olympics game between the pair, when the referee called a dubious shooting foul against center Andrew Bogut with only 8 seconds to go with the Aussies up by a point.
Marc Gasol went to the charity stripe and drained both of his free throw attempts, which gave the Spaniards a one point lead. Boomers coach Andrej Lemanis called a timeout and drew up a play for the chance to win the game. After a scramble on the inbound, Patty Mills drew a foul and an opportunity to regain the lead.
It was on that critical possession that Australia will be left to rue what could have been. Mills hit his first attempt to tie it up, but missed the second. A half court heave from Ricky Rubio almost banked in on the buzzer to take it out.
Australia again looked to have done enough in the first extra time period, carrying a two point lead into the final four seconds. Then a case of deja vu hit as Gasol was infringed again, and stole both points resulting in another five minutes of play to decide a winner.
This was where Spain ran away with it, as poor shooting and continual turnovers tormented the Aussies. The man they call "Big Spain," Gasol, proved to be the point of difference, finishing with 33 points.
What did Andrew Bogut say at FIBA World Cup?
Andrew Bogut had some choice words for the match officials as the buzzer sounded, clearly frustrated by several officiating decisions. Bogust insuated that the officials were corrupt, rubbing his fingers together mid-game for all the world to see. He then continued after the game, yelling to reporting media; "We all know where FIBA's headquarters is. It's a f***ing disgrace. Cheating ass motherf***ers… Google where headquarters of f***ing FIBA is. It's a f***ing disgrace."
The Boomers will be deflated with the result, but can still make history, with a victory in the bronze medal game on Sunday evening against France. France fell to Argentina in the other semi final and will battle it out for third place. The Australians have already defeated the Frenchman once this tournament.
Australia vs France FIBA World Cup Bronze medal game TV Guide
Anything that you can do once, you can do again, right? That is what the Aussies will be hoping to replicate, to achieve a historic first ever medal for out national men's basketball team. The fact France lost the first contest between the two probably means Australia will be considered the favourites, despite being eight places behind on the world rankings (see below).
The Australia vs France basketball match is scheduled to tip off at 5:50 pm (AEST) on Sunday, 15 September. We have a detailed comparison below of your broadcast options, but here's a quick summary. Use the 14-day free Kayo Sports trial to see the action live or watch on demand. You'll also be able to catch the final for free, too.
A top three finish would still be a huge feat for the Boomers and will no doubt ensure this is considered a successful World Cup campaign. So be sure to cheer on the Boomers in Australia vs France on Sunday night.
Argentina vs Spain FIBA World Cup final TV Guide
We have detailed how Spain made the final, now we will shed some light on Argentina's run. Or you can jump straight to our Spain vs Argentina guide.
The Argentines have been brilliant all tournament long and dominated France throughout their semi final. Former NBA player Luis Scola must have stumbled across a time machine, as he has wound back the clock in China and could genuinely take out the MVP honors at 39 years young.
Scola put the team on his back last time out scoring 28 points and grabbing 13 rebounds. Argentina vs Spain will follow a few hours after Australia vs France on September 15. It's sure to be a great battle of international basketball between the European and South American powerhouses. Why not use the 14-day free Kayo Sports trial to watch both games on Sunday, Argentina vs Spain will start at 10:00 pm (AEST), September 15.
Team USA lose again
Serbia manhandled the United States, handing consecutive losses to the Americans. The result means that Team USA will end with its worst ever finish at a World Cup. One game still remains for the USA; the stakes are a seventh place finish. USA vs Poland will start September 14 at 6:00 pm (AEST).
How to watch the 2019 Basketball FIBA World Cup in Australia
All 92 games of the FIBA World Cup will be available on Kayo Sports, both live and on demand. Additionally, Foxtel will broadcast highlight games, including every match that involves the Boomers and Team USA. Here are all the options available for those looking forward to tuning in.
Store
Discount

Kayo Sports

Stream Kayo Sports for 14 days FREE and no lock-in contract

Take Kayo Sports' Basic or Premium plan for a spin and stream new sports content daily plus 15,000+ hours of on-demand archives.

Last verified
Stream the FIBA World Cup live with Kayo Sports
Kayo Sports is the only place where you can catch all 92 games of the FIBA World Cup, both live and on demand. A Basic subscription for the platform costs $25 a month and lets you watch on two screens at the same time, while a Premium subscription costs $35 a month and supports three simultaneous streams. The service offers coverage of over 50 sports from all over the world. This includes NBA, WNBA, NBL, and U17 and U19 FIBA World Cups. Plus, it comes with a host of unique features that make it a viewing wonderland for basketball fans.
Users can watch up to four matches at once on the same screen using SplitView. This will be particularly useful during the FIBA World Cup, as a lot of the games take place simultaneously. If you would like to focus your attention on only one, not to worry – every game will also be available on demand. So, you can enjoy them on your own schedule. Just make sure to use the No Spoilers setting to hide the scores. Or, tune in for Kayo Minis, condensed versions of key match-ups that deliver the goods in less than 20 minutes.
If you jump in late for a game, you can stream from Live or start at the beginning with the From Start feature. Also, fans can warm up to the action with a series of documentaries and official films, which are already available on the platform. You can read more about the service, the great interface and other features in our comprehensive Kayo Sports review.
Watching the Boomers on Kayo Sports is available via the web for PC or Mac, or you can download the app to your smartphone or tablet and watch on the go. If you prefer the big screen, the service is compatible with Apple TV, Android TV, Chromecast and Telstra TV. New subscribers get a 14-day free trial.
Watch the Boomers World Cup challenge with Foxtel IQ
Foxtel IQ subscribers can add the Sports channel pack and watch highlight games from the FIBA World Cup on Fox Sports. This includes every Australian Boomers and Team USA game. Plus, all games will also be available as a FOX Mini highlight package. Fans can watch on TV or stream the action to their laptop or mobile device with Foxtel Go. The app is free for all Foxtel IQ subscribers.
The Sports channel pack from Foxtel is generally priced at $29 a month, on top of the base $29 Entertainment pack. Besides access to 18 sports channels, subscribers get the iQ4, the telco's most advanced set-top box. It enables you to record live TV and enjoy content in crisp 4K quality. You will have to pay an extra $10 a month to enjoy the Foxtel HD experience, but Foxtel IQ deals are always available. You will likely be able to save big on fees or score a discount if you're looking to bundle multiple channel packs.
Get to know
Kayo

with our guides
Streaming basketball live with Foxtel Now
Alternatively, basketball fans can also stream FIBA World Cup games with Foxtel Now. The online service lets you watch Foxtel channels live, so you'll be able to enjoy all the FIBA coverage on offer. You will need the Sports pack to do so, which costs $29 a month. It's a Premium pack though, so you also need to subscribe to Essentials to be able to add Sports to your subscription. Essentials offers a variety of Pop and Lifestyle channels for $25 a month. As a result, the total price of your Foxtel Now subscription with Sports will be at least $54 a month.
Foxtel Now is compatible with PCs/Macs, or you can download the app to your smartphone/tablet. If you want to watch on TV, the platform also works with Sony Android TVs, Airplay/Chromecast, PS4, Telstra TV and the Foxtel Now Box. New subscribers get a 10-day free trial.
How to watch Boomers World Cup replays?
If you're playing catch up or simply want to relive any game from the Basketball World Cup, your best bet is Kayo Sports. Every game is available on-demand, allowing you to go back and live stream all the Boomers World Cup games at your leisure.
How to watch NBA in Australia
Besides the FIBA World Cup, Kayo Sports also offers extensive basketball coverage, including an average of seven NBA games live per week during the regular season and selected postseason coverage. Every game of the Eastern & Western Conference Finals, plus every game of the NBA Finals, is available live on the platform. Additionally, subscribers can also watch the NBA Draft, the NBL and live coverage of all the big games from the 2019 NBA Summer League. With many Boomers running around in the NBA, this is all great news.
The same content is available through Foxtel IQ and Foxtel Now, as long as you subscribe to the Sports Package. Since games are broadcast on ESPN, you can tune in with Fetch TV with the Vibe channel pack as well. Or, you can get a subscription to NBA League Pass.
Boomers World Cup squad
| No | Player | Position | Age | Height | Club |
| --- | --- | --- | --- | --- | --- |
| 2 | Sobey, Nathan | PG | 29 | 1.88 m (6 ft 2 in) | Brisbane Bullets |
| 3 | Gliddon, Cameron | SG | 30 | 1.97 m (6 ft 6 in) | Brisbane Bullets |
| 4 | Goulding, Chris | SG | 30 | 1.92 m (6 ft 4 in) | Melbourne United |
| 5 | Mills, Patty | G | 31 | 1.83 m (6 ft 0 in) | San Antonio Spurs (NBA) |
| 6 | Bogut, Andrew | C | 34 | 2.13 m (7 ft 0 in) | Sydney Kings/Golden State Warriors (NBA) |
| 7 | Ingles, Joe | SF | 31 | 2.03 m (6 ft 8 in) | Utah Jazz (NBA) |
| 8 | Dellavedova, Matthew | PG | 28 | 1.92 m (6 ft 4 in) | Cleveland Cavaliers (NBA) |
| 11 | Kay, Nick | PF | 27 | 2.06 m (6 ft 9 in) | Perth Wildcats |
| 12 | Baynes, Aron | C | 32 | 2.08 m (6 ft 10 in) | Phoenix Suns (NBA) |
| 20 | Barlow, David | F | 35 | 2.03 m (6 ft 8 in) | Melbourne United |
| 34 | Landale, Jock | PF | 23 | 2.11 m (6 ft 11 in) | Žalgiris Kaunas |
| 55 | Creek, Mitch | SF | 27 | 1.96 m (6 ft 5 in) | South East Melbourne Phoenix |
Spain FIBA World Cup squad
| No | Player | Position | Age | Height | Club |
| --- | --- | --- | --- | --- | --- |
| 1 | Colom, Quino | PG | 30 | 1.88 m (6 ft 2 in) | Valencia Basket |
| 9 | Rubio, Ricky | PG | 28 | 1.93 m (6 ft 4 in) | Phoenix Suns (NBA) |
| 23 | Llull, Sergio | PG | 31 | 1.91 m (6 ft 3 in) | Real Madrid |
| 5 | Fernandez, Rudy | SG | 34 | 1.96 m (6 ft 5 in) | Real Madrid |
| 8 | Ribas, Pau | SG | 32 | 1.96 m (6 ft 5 in) | FC Barcelona |
| 10 | Claver, Victor | PF | 31 | 2.06 m (6 ft 9 in) | FC Barcelona |
| 22 | Rabaseda, Xavi | SF | 30 | 1.98 m (6ft 6 in) | Herbalife Gran Canaria |
| 33 | Beiran, Javier | SF | 32 | 2.00 m (6 ft 7 in) | Herbalife Gran Canaria |
| 18 | Oriola, Pierre | PF | 26 | 2.08 m (6 ft 10 in) | FC Barcelona |
| 41 | Hernangomez, Jauncho | SF | 23 | 2.06 m (6 ft 9 in) | Denver Nuggets (NBA) |
| 13 | Gasol, Marc | C | 34 | 2. 16 m (7 ft 1 in) | Toronto Raptors (NBA) |
| 14 | Hernangomez, Willy | C | 25 | 2.13 m (7 ft 0 in) | Charlotte Hornets (NBA) |
What group were the Boomers and Team USA in?
The Boomers was placed in Group H for the FIBA Basketball World Cup, alongside Lithuania, Senagal and Canada. Meanwhile, Team USA was up against Czech Republic, Japan and Turkey.
Men's FIBA Basketball World Rankings
Below your will find the Men's Basketball World Rankings as they stood at the beginning of the FIBA Basketball World Cup. There are four zones; Africa, Americas, Asia and Europe. Australia sits in Asia.
| Rank | Country | Zone | Zone Rank | Current Points |
| --- | --- | --- | --- | --- |
| 1 | USA | Americas | 1 | 793.7 |
| 2 | Spain | Europe | 1 | 703.4 |
| 3 | France | Europe | 2 | 650.2 |
| 4 | Serbia | Europe | 3 | 645.4 |
| 5 | Argentina | Americas | 2 | 626.5 |
| 6 | Lithuania | Europe | 4 | 623 |
| 7 | Slovenia | Europe | 5 | 621.9 |
| 8 | Greece | Europe | 6 | 602.2 |
| 9 | Croatia | Europe | 7 | 582.9 |
| 10 | Russia | Europe | 8 | 525.3 |
| 11 | Australia Boomers | Asia | 1 | 515 |
| 12 | Brazil | Americas | 3 | 510.4 |
| 13 | Italy | Europe | 9 | 492.9 |
| 14 | Mexico | Americas | 4 | 489.9 |
| 15 | Latvia | Europe | 10 | 464.9 |
| 16 | Puerto Rico | Americas | 5 | 458.7 |
| 17 | Turkey | Europe | 11 | 444.1 |
| 18 | Dominican Republic | Americas | 6 | 434.8 |
| 19 | Ukraine | Europe | 12 | 425.2 |
| 20 | Venezuela | Americas | 7 | 410.1 |
| 21 | Finland | Europe | 13 | 406 |
| 22 | Germany | Europe | 14 | 402.5 |
| 23 | Canada | Americas | 8 | 400.2 |
| 24 | Czech Republic | Europe | 15 | 368 |
| 25 | Poland | Europe | 16 | 365.2 |
| 26 | Georgia | Europe | 17 | 354 |
| 27 | Iran | Asia | 2 | 349.5 |
| 28 | Montenegro | Europe | 18 | 325.1 |
| 29 | Belgium | Europe | 19 | 321.6 |
| 30 | China | Asia | 3 | 317.9 |
| 31 | Philippines | Asia | 4 | 317.6 |
| 32 | Korea | Asia | 5 | 300 |
| 33 | Nigeria | Africa | 1 | 296 |
| 34 | Uruguay | Americas | 9 | 285 |
| 35 | Israel | Europe | 20 | 283.2 |
| 36 | Hungary | Europe | 21 | 275.1 |
| 37 | Senegal | Africa | 2 | 269.4 |
| 38 | New Zealand | Asia | 6 | 267.3 |
| 39 | Angola | Africa | 3 | 262.5 |
| 40 | Bosnia and Herzegovina | Europe | 22 | 259.8 |
| 41 | Netherlands | Europe | 23 | 251.5 |
| 42 | North Macedonia | Europe | 24 | 248 |
| 43 | Panama | Americas | 10 | 246.6 |
| 44 | Great Britain | Europe | 25 | 241.4 |
| 45 | Estonia | Europe | 26 | 237.2 |
| 46 | Virgin Islands | Americas | 11 | 235.2 |
| 47 | Bulgaria | Europe | 27 | 231 |
| 48 | Japan | Asia | 7 | 230.6 |
| 49 | Jordan | Asia | 8 | 223.3 |
| 50 | Iceland | Europe | 28 | 214.4 |
| 51 | Tunisia | Africa | 4 | 206.3 |
| 52 | Egypt | Africa | 5 | 194.2 |
| 53 | Lebanon | Asia | 9 | 191.3 |
| 54 | Sweden | Europe | 29 | 189.1 |
| 55 | Austria | Europe | 30 | 185.9 |
| 56 | Belarus | Europe | 31 | 179.9 |
| 57 | Chinese Taipei | Asia | 10 | 175.5 |
| 58 | Cameroon | Africa | 6 | 165.2 |
| 59 | Bahamas | Americas | 12 | 164.7 |
| 60 | Morocco | Africa | 7 | 155.8 |
| 61 | Romania | Europe | 32 | 153.3 |
| 62 | Portugal | Europe | 33 | 149.8 |
| 63 | Qatar | Asia | 11 | 148.8 |
| 64 | Cote d'Ivoire | Africa | 8 | 140.2 |
| 65 | Switzerland | Europe | 34 | 138.6 |
| 66 | Cuba | Americas | 13 | 137.3 |
| 67 | India | Asia | 12 | 133.6 |
| 68 | Mali | Africa | 9 | 132.5 |
| 69 | Denmark | Europe | 35 | 131.8 |
| 70 | Kazakhstan | Asia | 13 | 129.1 |
| 71 | CAF | Africa | 10 | 128.7 |
| 72 | Jamaica | Americas | 14 | 125.8 |
| 73 | Chile | Americas | 15 | 123.6 |
| 74 | Antigua | Americas | 16 | 123 |
| 75 | Slovakia | Europe | 36 | 121.6 |
| 76 | Paraguay | Americas | 17 | 121 |
| 77 | Guam | Asia | 14 | 120.3 |
| 78 | Armenia | Europe | 37 | 115.6 |
| 79 | Colombia | Americas | 18 | 115.5 |
| 80 | Iraq | Asia | 15 | 115.5 |
| 81 | Andorra | Europe | 38 | 113.6 |
| 82 | Dem.Rep. of Congo | Africa | 11 | 113.5 |
| 83 | Mozambique | Africa | 12 | 113.2 |
| 84 | Malta | Europe | 39 | 111.8 |
| 85 | Indonesia | Asia | 16 | 110.7 |
| 86 | Barbados | Americas | 19 | 109.9 |
| 87 | Rwanda | Africa | 13 | 109.7 |
| 88 | Norway | Europe | 40 | 107.1 |
| 89 | Syria | Asia | 17 | 105.2 |
| 90 | Kosovo | Europe | 41 | 104.8 |
| 91 | Cape Verde | Africa | 14 | 104.5 |
| 92 | Palestine | Asia | 18 | 103.8 |
| 93 | Cyprus | Europe | 42 | 101.7 |
| 94 | Costa Rica | Americas | 20 | 101.1 |
| 95 | Algeria | Africa | 15 | 100.1 |
| 96 | Tahiti | Asia | 19 | 99.8 |
| 97 | Luxembourg | Europe | 43 | 98.4 |
| 98 | Uganda | Africa | 16 | 97.4 |
| 99 | Chad | Africa | 17 | 96.7 |
| 100 | Bermuda | Americas | 21 | 96.1 |
| 101 | Hong Kong | Asia | 20 | 94.9 |
| 102 | Thailand | Asia | 21 | 93.6 |
| 103 | Azerbaijan | Europe | 44 | 93.6 |
| 104 | Saudi Arabia | Asia | 22 | 92.6 |
| 105 | St.Vincent and the Grenadines | Americas | 22 | 92.3 |
| 106 | Ireland | Europe | 45 | 92.2 |
| 107 | Singapore | Asia | 23 | 89.7 |
| 108 | Guyana | Americas | 23 | 89.5 |
| 109 | Suriname | Americas | 24 | 88.2 |
| 110 | Honduras | Americas | 25 | 88.1 |
| 111 | Nicaragua | Americas | 26 | 86.5 |
| 112 | Bahrain | Asia | 24 | 86 |
| 113 | Malaysia | Asia | 25 | 84.2 |
| 114 | Albania | Europe | 46 | 81.4 |
| 115 | British Virgin Islands | Americas | 27 | 81 |
| 116 | San Marino | Europe | 47 | 76.1 |
| 117 | Sri Lanka | Asia | 26 | 75.9 |
| 118 | Grenada | Americas | 28 | 75.2 |
| 119 | El Salvador | Americas | 29 | 74.8 |
| 120 | UAE | Asia | 27 | 73 |
| 121 | South Africa | Africa | 18 | 72.9 |
| 122 | Guinea | Africa | 19 | 71.4 |
| 123 | Samoa | Asia | 28 | 71.4 |
| 124 | South Sudan | Africa | 20 | 70.3 |
| 125 | Cayman Islands | Americas | 30 | 69.5 |
| 126 | Ecuador | Americas | 31 | 68.8 |
| 127 | Gabon | Africa | 21 | 68.1 |
| 128 | Moldova | Europe | 48 | 66.6 |
| 129 | Bolivia | Americas | 32 | 65.6 |
| 130 | Burkina Faso | Africa | 22 | 62 |
| 131 | Kenya | Africa | 23 | 60.5 |
| 132 | Montserrat | Americas | 33 | 60.4 |
| 133 | Zimbabwe | Africa | 24 | 60.1 |
| 134 | Seychelles | Africa | 25 | 56.8 |
| 135 | Burundi | Africa | 26 | 56.6 |
| 136 | Uzbekistan | Asia | 29 | 54.9 |
| 137 | Vietnam | Asia | 30 | 54.6 |
| 138 | Kuwait | Asia | 31 | 54 |
| 139 | Madagascar | Africa | 27 | 53.1 |
| 140 | Tonga | Asia | 32 | 52.9 |
| 141 | Maldives | Asia | 33 | 52.1 |
| 142 | Zambia | Africa | 28 | 51.5 |
| 143 | Benin | Africa | 29 | 51.3 |
| 144 | Bangladesh | Asia | 34 | 50.5 |
| 145 | Bhutan | Asia | 35 | 48.2 |
| 146 | Botswana | Africa | 30 | 47.6 |
| 147 | Gibraltar | Europe | 49 | 47.1 |
| 148 | Guatemala | Americas | 34 | 46.8 |
| 149 | Somalia | Africa | 31 | 46.8 |
| 150 | American Samoa | Asia | 36 | 46.5 |
| 151 | Peru | Americas | 35 | 46.3 |
| 152 | Macau | Asia | 37 | 44.9 |
| 153 | Haiti | Americas | 36 | 44.9 |
| 154 | Brunei Darussalam | Asia | 38 | 43.5 |
| 155 | St. Lucia | Americas | 37 | 41.7 |
| 156 | Tanzania | Africa | 32 | 41.1 |
| 157 | Togo | Africa | 33 | 40.4 |
| 158 | Nepal | Asia | 39 | 40.3 |
| 159 | Mauritania | Africa | 34 | 36.8 |
| 160 | Oman | Asia | 40 | 36.5 |
| 161 | Fiji | Asia | 41 | 31.3 |
| 162 | Cambodia | Asia | 42 | 30.7 |
| 163 | Libya | Africa | 35 | 29.9 |
| 164 | Myanmar | Asia | 43 | 28.7 |
| 165 | Cook Islands | Asia | 44 | 22.9 |
---
Image Source: FIBA website
Latest streaming headlines
More guides on Finder