beIN SPORTS CONNECT: Price, content and more
Love your football, especially European leagues? Then beIN SPORTS CONNECT might be for you.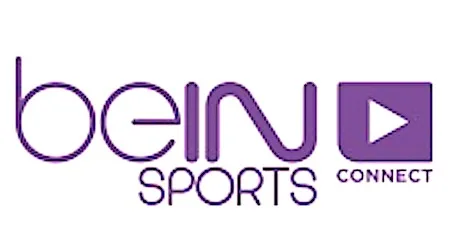 Sports streaming services are growing by the day. There are some leagues that have their own dedicated streaming apps and now we're starting to see specific channels expand out to their own service as well. This is exactly what beIN SPORTS has done with beIN SPORTS CONNECT.
Football fans in particular may flock to the service as there's a lot on offer.
What is beIN SPORTS CONNECT?
beIN SPORTS CONNECT is a multi-device sports player that uses a subscription model. You can access content on a mobile device, desktop or laptop using an Internet connection.
How do I access beIN SPORTS in Australia?
You have a variety of options to get beIN content in Australia. You can get it through Kayo Sports, Foxtel, Foxtel Now, Fetch TV and of course beIN SPORTS CONNECT. If you are already a Foxtel subscriber, you can access the service using the username and password of your Foxtel account.
Which sports can I watch on beIN SPORTS CONNECT?
If you are a fan of the "beautiful game" that is football, you are in luck with beIN SPORTS. It has access to an extraordinary array of football leagues and competitions. Spain's La Liga, the high-scoring German Bundesliga, the English Football League and Carabao Cup are just the beginning.
While it doesn't have access to the English Premier League, it does have the dedicated club channels of EPL giants Liverpool and Arsenal. That means it will have all of their league and cup matches on a delay. beIN also has Italy's Serie A, Major League Soccer and the Scottish Premier League.
Want more? It also boasts South America's Copa Libertadores, along with major competitions across Africa and the Middle East.
But it's not just football. beIN also has access to international rugby union matches and the Six Nations. If you are a tennis fan, you can watch matches on the WTA Tour, the Davis Cup and Fed Cup competitions.
How much does beIN SPORTS CONNECT cost?
There are only two options for beIN SPORTS CONNECT. There is a monthly subscription for $19.99/month or an annual pass for $199.99. If you take up the annual option you'd be saving a little over $3/month compared to the monthly model.
beIN doesn't have any pay-per-view options. There are no lock-in contracts and you can cancel your subscription at any time.
Does beIN SPORTS CONNECT have a free trial?
Yes. beIN SPORTS CONNECT offers a two-week free trial for both its monthly and annual subscriptions. This gives you the chance to test out the platform. If you enjoy the features and content, it may be wise to opt into the annual pass to save a few dollars.
What features does beIN SPORTS CONNECT offer?
While it doesn't have all the same bells and whistles as Kayo Sports, beIN SPORTS CONNECT still offers a catch-up or video-on-demand service for all subscribers. It also has beIN SPORTS XTRA LIVE.
It is designed to give beIN viewers more options when there are scheduling clashes on the three broadcast channels. It offers live matches, news, analysis and highlights.
What video quality does beIN SPORTS CONNECT stream in?
This service is available in HD. beIN recommends a broadband Internet connection of at least 1Mbps to ensure a smooth broadcast.
Which devices are compatible with beIN SPORTS CONNECT?
You have a range of options for viewing beIN SPORTS CONNECT. You can use your laptop or desktop computer via its website. Android and iOS devices are compatible, along with Apple TV, Sony Smart TVs, Chromecast and AirPlay.
beIN SPORTS CONNECT FAQs
Image source: beIN SPORTS website
Latest streaming headlines
Read more on this topic