How to stream ATP and WTA tennis live online in Australia
The big serves and classic rallies of the Australian Open, French Open, US Open and Wimbledon return in 2020. Here is where you can watch a live stream online or on free-to-air.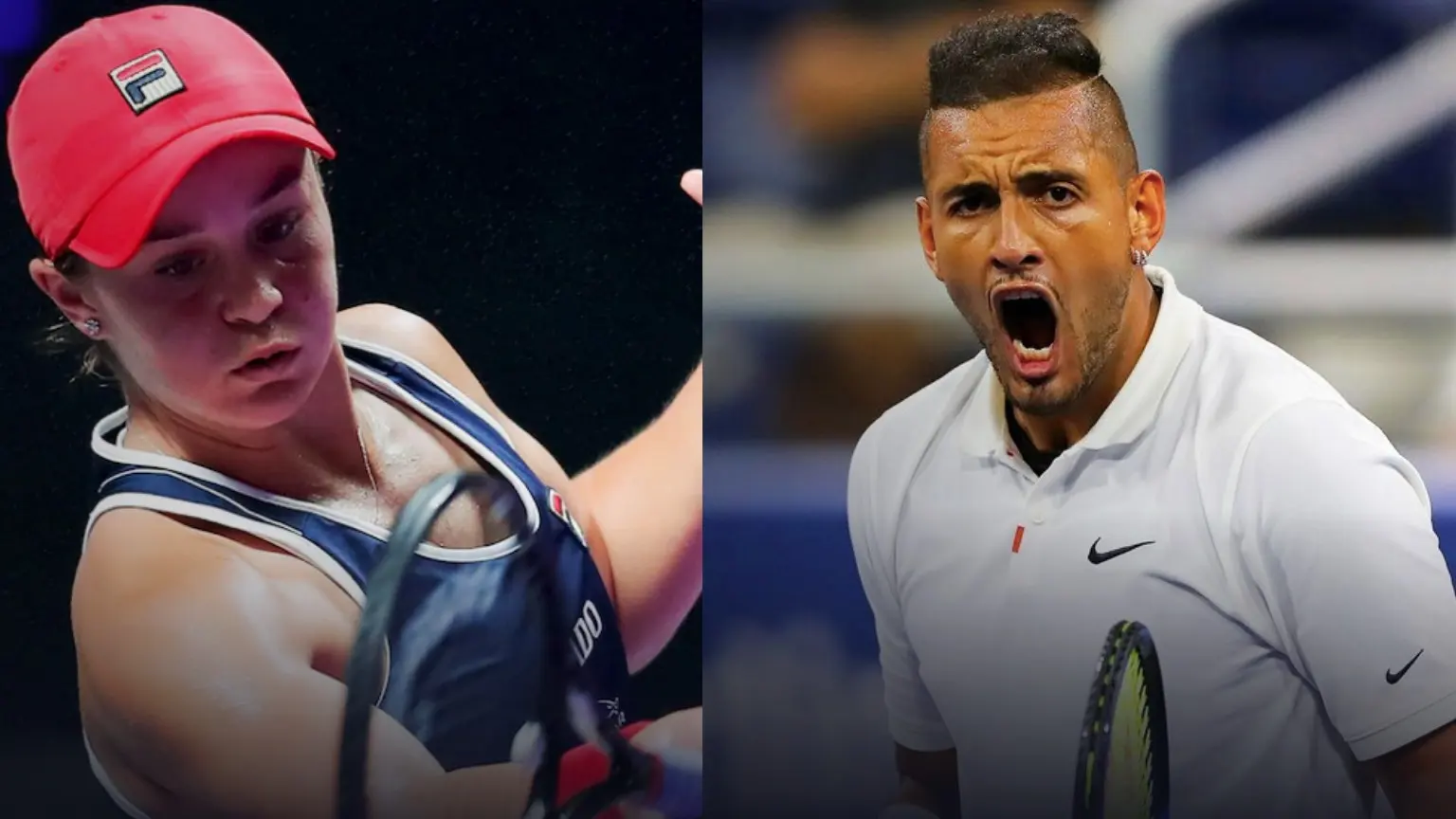 We're committed to our readers and editorial independence. We don't compare all products in the market and may receive compensation when we refer you to our partners, but this does not influence our opinions or reviews. Learn more about Finder.
What an intriguing year we have ahead of us in the world of tennis. With four Grand Slams, the Davis Cup, Fed Cup and a host of ATP and WTA 250 events to dive into, there will be no shortage of action. Ball boys and girls will be ducking and weaving for their lives on your TV set all year. Or your mobile, tablet, browser and set-top box. There are now multiple ways to indulge your tennis fandom in 2020.
How to watch tennis in Australia
Australian tennis fans really do need to keep sharp if they plan on watching every tournament. All tennis is split over paid and free-to-air services. It can get confusing for those trying to watch on free-to-air, because Channel 9, SBS and Channel 7 all broadcast some tennis. This is a mixture of Grand Slams and ATP events.
The same principle can be likened to the paid services, but not to the same extent. Kayo Sports, Foxtel iQ and Foxtel Now are your main trio for most Grand Slams and several ATP/WTA tennis tournaments.
To cut to the chase on these providers, Kayo starts from $25/month, which is $29/month cheaper than Foxtel Now and $45/month less than Foxtel iQ. So if you're not a pre-existing customer, there's a clear winner economically. The one area Foxtel iQ wins out is that it's the only broadcaster with sport in 4K content.
Then there's Fetch TV, which depending on your channel subscriptions has a potential mixture of the US Open, ATP and WTA events available.
beIN SPORTS CONNECT is another option to get a tennis fix through. It has a large contingent of overseas tennis competitions as well as a variety of WTA events. You can land a beIN SPORTS CONNECT subscription for $19.99/month.
Finally you've got Tennis TV available which says it has more than 2,000 ATP tennis matches from 63 tournaments, though it has no access to the big four Grand Slams. Tennis TV is available for $19.99/month or $149.99 annually.
With so many options it can be tough to decide on who to take up with. Out of all of these sports streaming services you'd be best to take up Kayo's 14-day free trial. Kayo has over 50 sports available to watch, on heaps of devices, with subscriptions starting from just $25/month. See our Kayo review for a full breakdown.
How to watch the Australian Open
In 2019 we saw an enormous change to the broadcasting rights for the Australian Open. For the first time since 1973, Channel 7 didn't broadcast the rights as they were picked up by Channel 9. This is the case once again in 2020. Channel 9 has exclusive free-to-air and streaming rights for the Australian Open.
Some matches are on TV, but if you want to watch every match you'll have to get to know the 9Now app. It's free, although you need to sign up to Channel 9 to gain access to the live sports stream. Check out our Australian Open viewing guide for more information.
How to stream the French Open
The Australian broadcasting rights for the French Open in 2019 were jointly held by Foxtel and SBS. This included digital streaming online rights. We're yet to have confirmation if this will be the case once more in 2020.
Last year SBS had some of the French Open available through the SBS On Demand app, allowing you to watch for free. Though if you were after more comprehensive coverage you needed a subscription to one of Foxtel iQ, Foxtel Now or Kayo Sports.
Store
Discount

Kayo Sports

Stream Kayo Sports for 14 days FREE and no lock-in contract

Take Kayo Sports' Basic or Premium plan for a spin and stream new sports content daily plus 15,000+ hours of on-demand archives.

Last verified
How to stream the Wimbledon tennis championships
While it lost the Australian Open, Channel 7 still held the rights for Wimbledon until the end of 2019. Given that we're at the start of the current calendar year, we're yet to hear if the Seven Network has extended this agreement to 2020 and beyond.
In 2019 viewers were able to watch tennis' most prestigious Grand Slam not only on Channel 7 but also through the 7Plus app. Channel 7 only got to pick two matches from each session to air exclusively, as well as an exclusive run on the semi-finals and finals. The rest of the slack was picked up by Foxtel.
Last year you could stream most matches live and all of the matches on replay via the Foxtel GO app (for Foxtel iQ subscribers), Foxtel Now or Kayo Sports. If Channel 7 were to lose its agreement, then we will be expecting the Foxtel trio to be the exclusive broadcaster and probably have even more coverage than 2019.
How to stream the US Open
The rights to the US Open tennis broadcast are owned by American giant ESPN. The places you can watch ESPN broadcast into Australia are through Foxtel, Kayo Sports, Foxtel Now and via Fetch. For the latter, ESPN is part of the Vibe pack and costs $6/month on top of your existing bill.
How to stream Davis Cup, Hopman Cup and Fed Cup tennis
If you want to stream the major non-Grand Slam tennis cup competitions, Channel 9 and the 9Now app have you covered for the Davis Cup, Hopman Cup and Fed Cup, but only for the matches that occur in Australia. For those matches that occur overseas, the rights are owned by beIN SPORTS.
This network is available in Australia via a number of broadcasters. This includes the same trio of Foxtel iQ, Foxtel Now and Kayo Sports, but this time there are two extra options in Fetch TV and beIN SPORTS CONNECT.
beIN channels are available on Fetch as one of its Special Interests additions. You can also subscribe directly to beIN SPORTS CONNECT. Both of these options cost $19.99/month.
How to stream other ATP and WTA tournaments
There's plenty of non-cup, non-Open tennis to enjoy every year that impacts the ranking of the best players. The top 250 players can compete in these events, ensuring the quality of tennis is always good. These run year round and you can see the full ATP and WTA schedule here.
The big ATP/WTA tournaments that occur in Australia, such as the ATP Cup, Hobart International and Adelaide International, are all available through Channel 9 and the 9Now app.
Overseas tournaments are generally broadcast through ESPN, Fox Sports, Eurosport and/or beIN SPORTS.
Store
Discount

beIN SPORTS CONNECT

Stream beIN SPORTS CONNECT free for 14 days

Watch some of the biggest football leagues in the world, rugby and tennis on beIN SPORTS CONNECT.

Last verified
All three of these channels are available through the Foxtel family of viewing options: Foxtel iQ, Foxtel Now and Kayo Sports. So that is your best bet. However, some matches can also again be enjoyed via Fetch. Not only can you add on beIN SPORTS through Fetch, but also ESPN. You can also subscribe direct to beIN SPORTS CONNECT.
If you're a true fan of the smaller tournaments on the tennis calendar, you may want to consider Tennis TV. Outside of Channel 9 it's the only service to have streaming of the ATP Cup. Though as we expressed at the beginning, Tennis TV says it has over 60 combined ATP and WTA tournaments.
Association of Tennis Professionals (ATP) contenders
Spaniard Rafael Nadal was able to close out 2019 with the exclusive title of world number one. Nadal and Novak Djokovic split last year's Grand Slams two apiece, but better results on the ATP tour gave Rafa the edge. Roger Federer is getting on in age now at 38, but still can't be glossed over. While his focus has moved on from the ATP tour to Grand Slam titles, he still wound up number three last year.
Coming for that trio is a contingent of young Europeans: Daniil Medvedev, Dominic Thiem, Stefanos Tsitsipas, Alexander Zverev and Matteo Berrettini all cracked the top 10 in 2019. Austrian Thiem is the oldest of that group at 26 and they could be the new wave.
Can we really rule out Nick Kyrgios too? The fiery Australian crept back into the top 30 last year after winning 2 ATP 500 titles. A couple of incidents saw him fined and even have his rankings points stripped. So if he can find the right balance of aggressiveness he might surpass his career best of number 13 in the world.
You can see the top 100 ranked men here.
Women's Tennis Association (WTA) contenders
Over on the WTA tour, last year Ashleigh Barty broke through the ceiling winning the French Open and became the number one women's player. At just 23 years old, Barty now controls her own fate and could begin a long reign of best in the world.
The competition will be stiff. No woman has claimed two slams in a single year since 2016 when Angelique Kerber did so. Kerber has slipped down the rankings recently, but is still in the top 20 and a threat.
Joining Barty at the top of the heap is Japan's Naomi Osaka, who also has youth on her side at just 22. Karolina Pliskova played in 19 tournaments last year which helped move her up to second in the rankings, but she's still without a slam on her resume.
Serena Williams is a mother, 38 years old and still a threat in every tournament. Her last Grand Slam was the Australian Open in 2017, but she finished runner-up twice last year and needs just one more for for a record-equalling 24th title.
US Open winner, Canadian Bianca Andreescu is still just a teenager (19). Outside of Williams she played the fewest tournaments on last year's tour and given that it seems only logical she makes another leap. Other names to watch for inside the top 20 with Grand Slams behind them include Simona Halep and Petra Kvitova.
Check out the list of top 100 ranked women.
Image source: Kayo Sports website
Latest streaming headlines
More guides on Finder