How to watch the French Open live stream in Australia
Guide to the Men's French Open Final: Rafael Nadal vs Dominic Thiem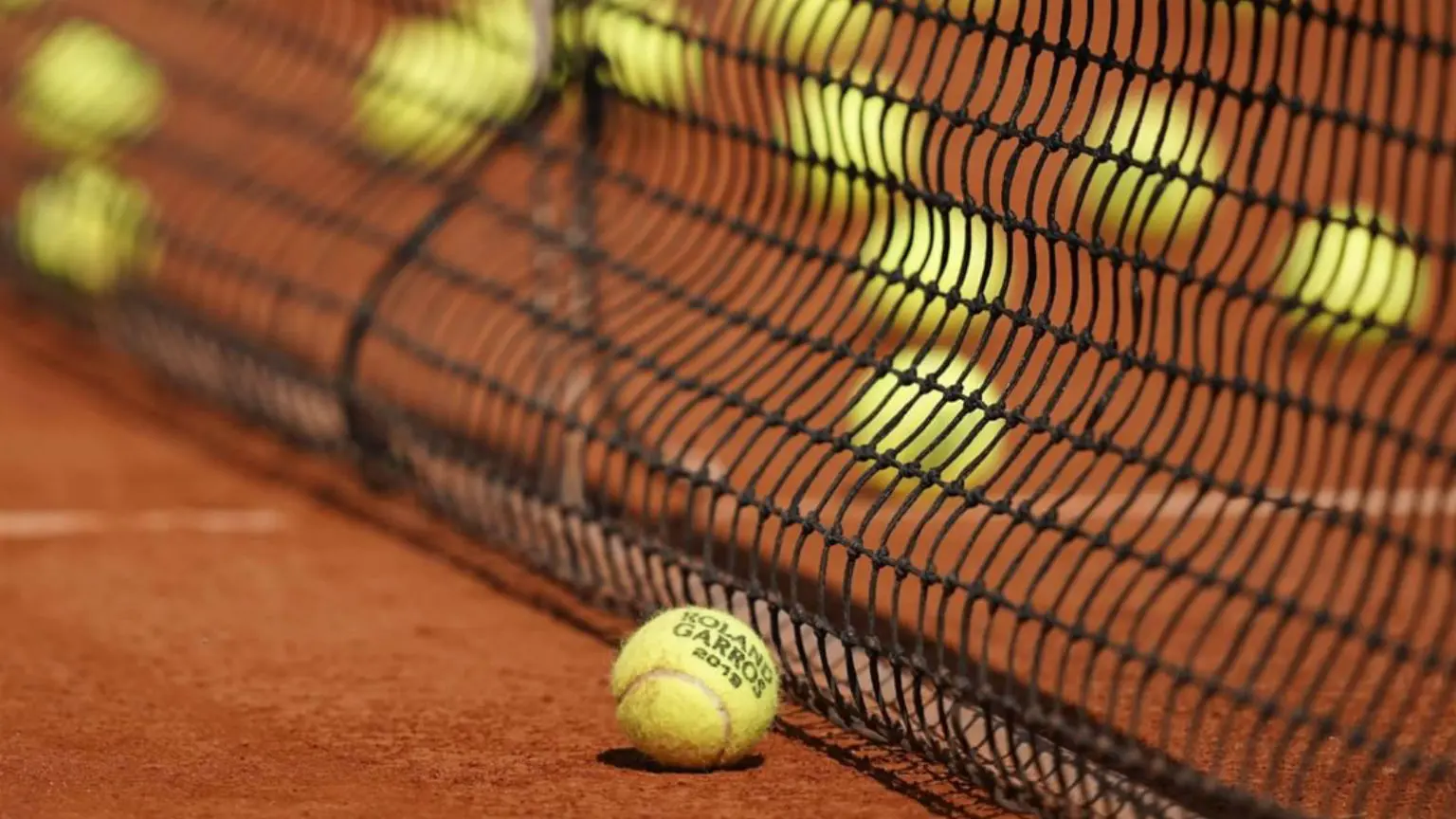 It's a replay of the 2018 French Open final as veteran clay-court freak Rafael Nadal looks for a twelfth title and a second shot at holding off young, rising superstar Dominic Thiem. Ranked four in the world, and beating world number one Novak Djokovic on the path to the final, Thiem is leading the next-gen of the ATP world tour. A breakthrough against Nadal on clay would put the entire tour on notice and etch his name into history.
However, Nadal has never been beaten in any of his eleven previous French Open finals, and last year he cleaned Thiem up 6–4, 6–3, 6–2. There is no meaner task in world tennis, and Thiem is coming straight off a five-set epic with not nearly the same amount of rest bad weather permitted his opponent. The money is on Nadal, but for those of us here watching on in Australia, surely we must cheer for the underdog?
In order to live stream the men's French Open final for free, see the comparison below.
How Ashleigh Barty became world #2 after French Open victory
Store
Discount

Kayo Sports

Stream Kayo Sports for 14 days FREE and no lock-in contract

Take Kayo Sports' Basic or Premium plan for a spin and stream new sports content daily plus 15,000+ hours of on-demand archives.

Last verified
How to Live Stream the 2019 French Open
The French Open will be live streamed onto mobiles, tablets, computers and TVs in Australia on channel FOX SPORTS 505. FOX SPORTS 505 is available through Kayo Sports, Foxtel Now and Foxtel Go. With its 14-day free trial, Kayo Sports represents the best option, and will allow you to live stream the Barty vs Vondroušová women's French Open final for free to any device.
Watch the French Open on Kayo Sports
If you're not familiar with Kayo Sports, it's a brand new live sports streaming service that launched through Australia in November 2018. It takes the 14 best channels from the premium Sports Pack offered on the Foxtel services, and broadcasts them through their own unique service. Rather than showing just the channels, Kayo Sports uses a futuristic UI to give you a "Netflix for sports" experience where you can browse through over 50 different sports and watch what you want live or on-demand.
It also stands out for its unique viewing features. This includes SplitView (watch up to four channels at once), a picture-in-picture mode, game-day hub, hide scores, jump to key moments, mini-matches and more. Kayo Sports has also announced CourtView specifically for the French Open. This is a feature where tennis fans can choose from multiple different cameras at Roland Garros, or watch them all at once by combining CourtView and SplitView.
Thankfully, Kayo also offers a 14-day free trial, which will allow you to get through the French Open without opening your wallet.
If you're a sport or tennis fan, however, it's worth sticking with Kayo for the relatively cheap $25 per month. Not only is Kayo Sports home to the two remaining tennis majors of the year – Wimbledon and the US Open – but a tonne of other ATP events. For more information, read our extensive Kayo Sports guide.
Note: SplitView is particularly useful if you want to also watch the ICC Cricket World Cup, which is on at the same time as the French Open. Both are on Kayo Sports, so you can watch both channels at the same. Visit our Cricket World Cup hub for more information.
Get to know
Kayo

with our guides
Watch the French Open on Foxtel Now and Foxtel Go
Foxtel Go is the streaming app service that comes with the traditional Foxtel IQ service, and Foxtel Now is the standalone streaming service (no installation of a set-top box) offered by the cable TV giant. Both of these services offer the full live and on-demand replay broadcast of the French Open as Kayo Sports, only without the unique viewing features and excellent user-interface.
Both Foxtel services also require that you purchase the base entertainment packs before you can add-on the premium Sports Pack and (in the case of Foxtel IQ) HD pack. This drives up the prices of the services to $40 per month (Foxtel Now) and $68 per month (Foxtel IQ), not including installation costs for the latter.
This means it is only a worthwhile option for tennis fans who also want more than just sport. For example, Foxtel's popular lifestyle programming (Selling Houses Australia, Top Model, Wentworth) and suite of HBO shows (Game of Thrones, Westworld, True Crime, etc.)
How to watch the French Open Live on SBS Free-to-Air TV
For those not after prepared to pay for the premium sports viewing experience, there is an opportunity to watch the action unfold on SBS. SBS Australia offers a live TV broadcast from the French Open from 10.30pm (AEST) through to 4:00am (AEST) up until the quarter-finals. From then on, coverage begins earlier. The French Open is available not just available through SBS on TV, but also as a live stream via SBS On-Demand and SBS Sport.
When we compare SBS to Kayo Sports, SBS obviously has the very real benefit of being free – although the Kayo Sports 14-day free trial does negate that point of difference. Also, SBS offers a much shorter broadcast (5.5 hours vs 9 hours), and it also offers no daily replay through the more user friendly hours of the day.
Watch French Open Live – TV Times
The French Open broadcast is the same each and every day through Foxtel, Kayo Sports and SBS. The latter, however, only goes for 5.5 hours, whereas the FOX SPORTS 505 coverage extends a full 9 hours. Here are the start times across the country.
| Broadcast | Sydney, Brisbane, Melbourne, Hobart, Camberra | Darwin, Adelaide | Perth | New Zealand | Where to Watch |
| --- | --- | --- | --- | --- | --- |
| 2019 French Open Live Free-to-Air | 10:30pm | 10:00pm | 8:30pm | 12:30am | SBS |
| 2019 French Open Live FOX SPORTS 505 | 7:00pm | 6:30pm | 5:00pm | 9:00pm | Kayo Sports, Foxtel |
| 2019 French Open Replay FOS SPORTS 505 | 9:00am | 8:30am | 7:00am | 11:00am | Kayo Sports, Foxtel |
Who will win the 2019 French Open?
For over a decade, Rafael Nadal has been an almost unbackable favourite for the French Open men's trophy, but not in 2019. It's been his worst run of performance across the clay season in memory. His arch nemesis, Roger Federer, is back contesting the event for the first time since 2015, too. Novak Djokovic has soared back into form. While past winner Stan Wawrinka has been knocked out by compatriot Roger Federer, last year's finalist Dominic Thiem is still in the draw.
On the women's side, Serena Williams is gone as is world number one Naomi Osaka and previous winners Maria Sharapova, Garbiñe Muguruza and Jeļena Ostapenko, The only remaining previous winner in the draw is Simona Halep, who must now be favourite. But let's not forget Australia's Ashleigh Barty, who has just cracked into the Top 10 rankings. She'll do Australia proud, we have no doubt, but can she go all the way? At least you can cheer her right to the very end.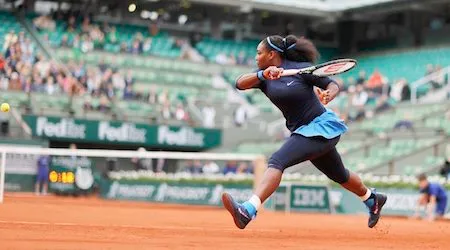 Watch now : Stream the French Open with Foxtel Now
from Foxtel Now
Stream your favorite sporting events with Foxtel Now.
View details
Latest streaming headlines
Related Posts