How to live stream Ligue 1 French football online in Australia 
The 2019-20 Ligue 1 season is on and fans of French football can keep up via beIN SPORTS. Here's how to live stream Ligue 1 in Australia.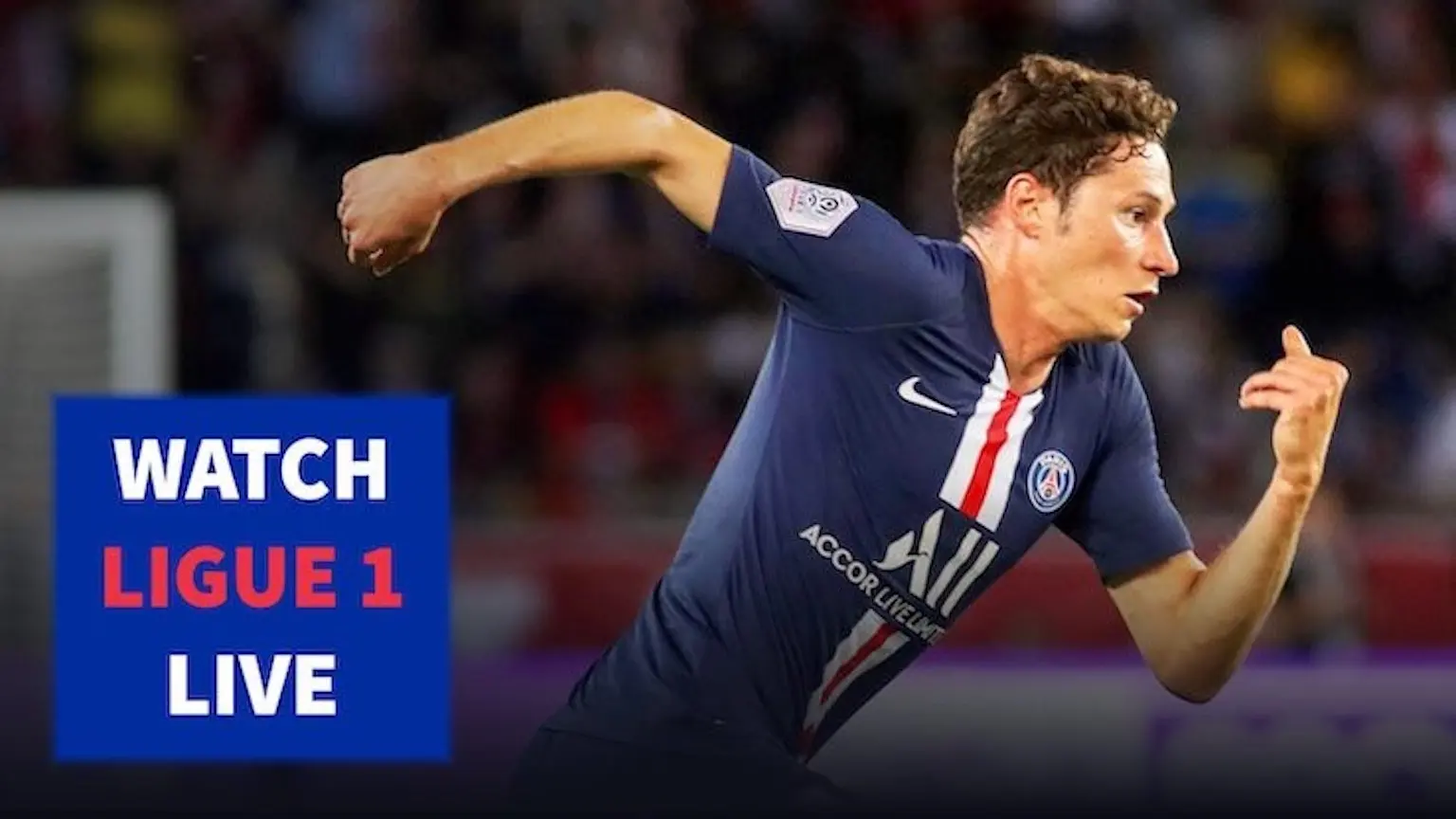 BREAKING: Ligue 1 has been suspended due to coronavirus.
Even so, PSG are once again defending champions, having topped Ligue 1 in the previous two seasons. The 2019-20 edition of the championship kicked off on 10 August (AEST) when Monaco and Lyon went head to head. FC Metz and Stade Brestois 29 were promoted ahead of this season, while Stade Malherbe Caen and En Avant de Guingamp have been relegated to Ligue 2.
In Australia, beIN SPORTS holds the rights to Ligue 1 football. It broadcasts the biggest games in the league live, so you can keep up by watching on TV or streaming matches to your favourite device.
Live stream the best Ligue 1 games on Kayo: Start your 14-day FREE trial now
How to live stream Ligue 1 matches in Australia
Aussie football fans can keep up with Ligue 1 thanks to beIN SPORTS. There are several ways to subscribe to this sports channel, whether you choose the pay-TV route or opt for a streaming service. Here's everything you need to know to live stream Ligue 1.
Store
Discount

Kayo Sports

Stream Kayo Sports for 14 days FREE and no lock-in contract

Take Kayo Sports' Basic or Premium plan for a spin and stream new sports content daily plus 15,000+ hours of on-demand archives.

Last verified
Live stream Ligue 1 with Kayo Sports
With coverage of over 50 sports from all over the world, Kayo Sports is the new premier destination for Aussie sport enthusiasts. The platform's library includes three channels worth of content from beIN SPORTS, so you can keep up with Ligue 1 with minimal hassle. A Basic subscription will set you back $25 a month, while a Premium subscription costs $35 a month. The only difference is that the Basic plan allows you to watch on two screens at the same time, while the latter supports three simultaneous streams.
In addition to its library of live and on-demand content, Kayo Sports offers a great, futuristic user interface, as well as several features that make catching up with sports a breeze. Users can watch up to four matches at once on the same screen with SplitView or familiarise themselves with figures and statistics thanks to Interactive Stats. Key Moments lets you jump right into the action that matters in selected matches. Meanwhile, the No Spoilers option will keep the score hidden if you're running late
And if you're short on time you can tune in for a Kayo Mini, a condensed version of a game which delivers all the highlights in less than 20 minutes. Feel free to read our detailed Kayo Sports review for an in-depth analysis of how the service works.
Alternatively, new Kayo Sports users get a 14-day free trial so you can just try it out with a Ligue 1 matchday. The service is available on PCs/Macs, smartphones and tablets. If you're keen to watch on the big screen, you can do so via Android TV, Apple TV, Telstra TV, Chromecast and Samsung TV (2018 or later).
Get to know
Kayo

with our guides
Live stream Ligue 1 matches with beIN SPORTS CONNECT
beIN Sports also operates its own streaming platform that gives you access to everything the channel has to offer. This includes many European leagues, including Ligue 1. Subscriptions cost $19.99 a month or $199.99 a year. You can watch on laptops or mobile devices and you get a free two-week trial to figure out if the service is a right fit for you.
Watch Ligue 1 on TV with Foxtel IQ
BeIN SPORTS is part of the Foxtel IQ Sport pack. With 18 channels fully dedicated to sports, the pack costs $29 a month. You need to add it to a base Entertainment ($29 a month) pack and can get the full Foxtel HD experience for an extra $10 a month. That makes the total base cost $68 a month.
Subscribers get to enjoy the iQ4, Foxtel's most advanced set-top box. It allows you to watch content in 4K and record live TV if on-demand Ligue 1 content isn't really your thing.
Besides the ability to watch sports on television, Foxtel also lets subscribers stream events to their laptops or mobile devices with the Foxtel GO app. The app is free for all users. Foxtel IQ deals are always available, so make sure to check the telco's website to see if you can save on fees when signing up.
Live stream Ligue 1 with Foxtel Now
Alternatively, you can live stream Ligue 1 matches via Foxtel Now. The service lets you watch Foxtel channels live and enjoy content on demand, all via the Internet. There are no contracts involved, so you can cancel your subscription at anytime.
New users get a 10-day free trial. To be able to watch beIN SPORTS you will need the Sport pack, a premium offering priced at $29 a month. This means that you have to already be subscribed to Essentials to be able to add Sport to your subscription. Essentials costs $25 a month and offers several Lifestyle and Pop channels. The total cost, therefore, is $54 a month (which includes HD).
Foxtel Now is compatible with PCs/Macs and smartphones/tablets. Or you can watch content on TV via Chromecast/AirPlay, the Foxtel Now Box, Sony Android TVs, PS4 and Telstra TV.
How to watch the
biggest football leagues

in the world
Watch Ligue 1 with Fetch TV
All three beIN SPORTS channels are available on Fetch TV as a special interest channel pack. The pack costs $19.99 a month on top of your regular subscription cost. How much you'll end up paying in total will depend on whether you get your Fetch box through a broadband provider or buy it outright.
Ligue 1 2019-20 fixture schedule
The new season of Ligue 1 kicked off in August. Here's the schedule for the first three weekends of the 2019-20 edition. Times are in AEST, so we recommend you check the TV schedule in advance for local listings.
Season 2019-20: Biggest Ligue 1 transfers
The summer transfer period for Ligue 1 will close in early September, so there is still time for some of the teams to make additional moves. So far, the most expensive transfers are courtesy of PSG, which bought Abdou Diallo and Idrissa Gueye. Monaco also made headlines when it acquired Gelson Martins, while Lyon transferred Thiago Mendes and Joachim Andersen.
Image Source: Kayosports website
Latest streaming headlines
Related Posts