How to watch Formula 1 live stream in Australia
Every single race of the 2020 Formula 1 World Championship is being broadcast live into Australia, so you never have to miss a session.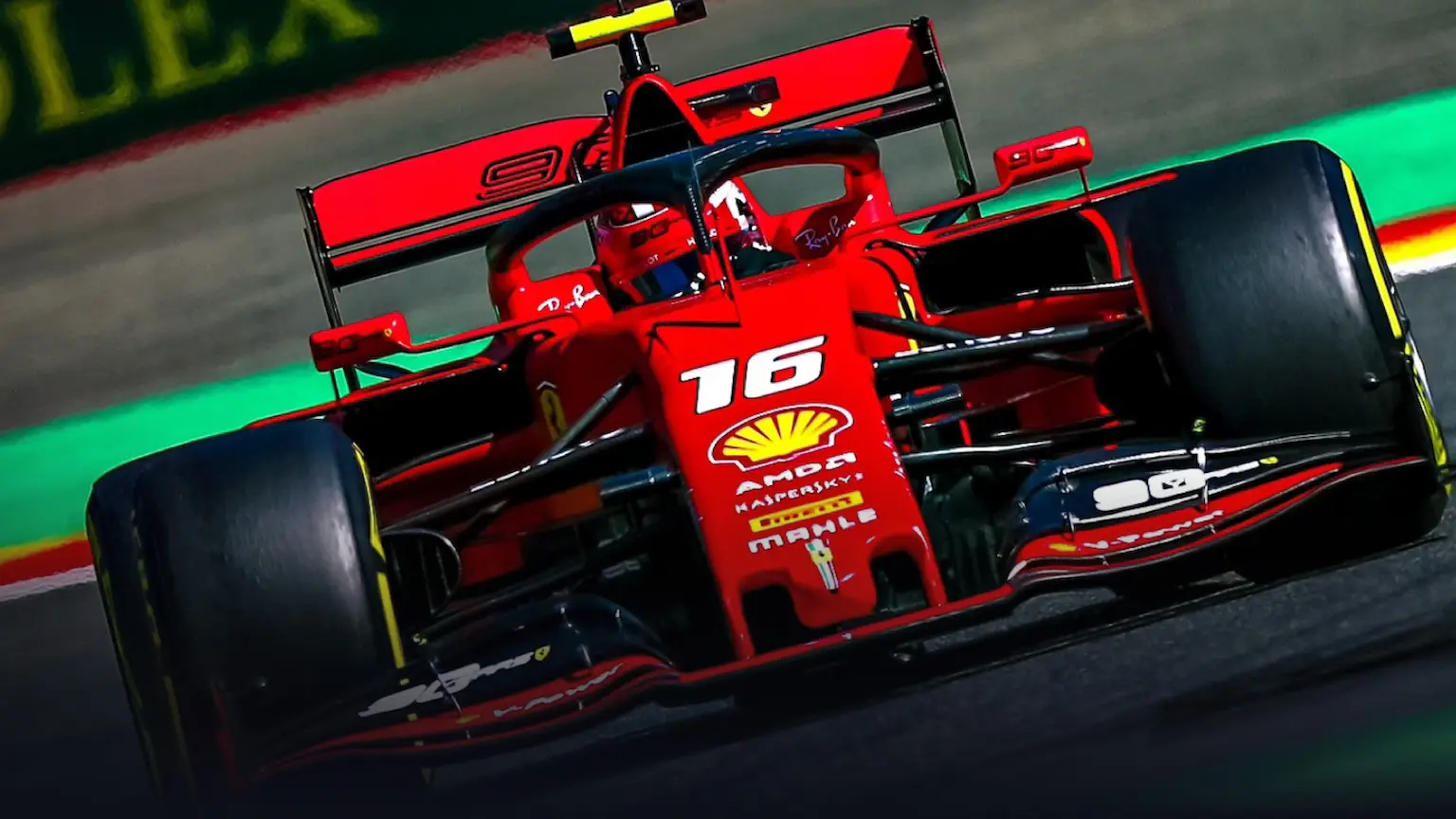 Update: Read about the impact of coronavirus on F1 here
SUMMARY:
The best value for money option to watch the F1 in Australia is Kayo Sports. You can watch the next race for free
using this 14 day trial
, with instant access. This trial includes access to all its unique viewing features and 50 additional live sports.
The rights to broadcast a Formula 1 live stream through Australia are owned by Foxtel. Foxtel sub-leases the Sky Sports F1 live stream racing coverage, showing it through its Fox Sports channels. This includes the three practice sessions, the qualifying session and the race itself. The Fox Sports channels are available through Foxtel iQ, Foxtel Now and Kayo Sports.
There is one exception to this deal. Channel 10 has the rights to broadcast every session and the race for the Melbourne F1 Grand Prix live, simulcast with Foxtel and Kayo Sports. This is the only race of the year, however, where Channel 10 will show F1 live. It cannot provide a Formula 1 live stream through the 10 play app. The network does have the rights to broadcast shortened replays and highlights of each race once it is completed.
Also read: Full F1 schedule and drivers for 2020
Watch F1 live stream on Kayo Sports
Kayo Sports offers the best viewing experience for F1 fans. This dedicated live sports streaming app offers a suite of innovative features. This includes SplitView, where you can watch four sports at once, and Interactive Stats. There's picture-in-picture mode and a Key Moments timeline to help you jump to the best bits. You can choose you own camera in some sports and the excellent Netflix-style user-interface surfaces F1 qualifying, practice sessions, documentaries, chat shows and the race itself all in the one place.
Kayo Sports is available through your PC or Mac via a browser, on iOS and Android devices, as well as on your TV via Apple TV, Telstra TV, Android TV, ChromeCast, Samsung TV (2017 or later) and Sony Bravia TVs. As well as F1, you get all the supplementary Foxtel F1 coverage, all the V8 Supercars races, IndyCars, MotoGP, World Superbikes and an additional 50 sports. You can learn more about Kayo Sports here.
It all comes for $25/month for two simultaneous live streams or $35/month for three simultaneous streams. Everything is broadcast in HD at no additional cost and you can try it with ease thanks to the 14-day free trial.
Store
Discount

Kayo Sports

Stream Kayo Sports for 14 days FREE and no lock-in contract

Take Kayo Sports' Basic or Premium plan for a spin and stream new sports content daily plus 15,000+ hours of on-demand archives.

Last verified
Watch F1 Live on Foxtel Now
Foxtel Now is more of your stock standard F1 live stream experience. You have an app on your device, and through it you can access the channels you are subscribed to. Foxtel Now's price is impacted by the requirement to get additional non-sporting channels before you can access the desired sports channels. This may or may not be of benefit to your particular situation, but it does bump the cost up to $54/month.
However, without all the sports-viewing features, it doesn't have much going for it for those looking into an F1 live stream option or any of the other sports. It's better suited to those who want Sports with Pop/Lifestyle channels. So when you compare prices, it's hard to argue against Kayo Sports being the best place to watch F1 online in Australia. It does have a handful of additional sports channels over Kayo – namely Eurosport, three premier league club channels and two Sky Racing channels – but none of those impact F1 or the other major Australian sports. You can learn more about Foxtel Now here.
How does the Sky Sports F1 live stream work in Australia?
Foxtel doesn't have a team on the ground at each F1 race of the year, so does not do a Formula 1 live stream of its own. Instead, Foxtel broadcasts the Sky Sports F1 live stream into Australia. Before and after the race, however, the Sky Sports live stream switches to a locally-broadcast F1 live stream chat show. Here, local F1 commentators look at the race from an Australian perspective, before handing over the reins to the Sky Sports live stream team working remotely. This is how the F1 live stream experience has been functioning in Australia for years.
Sky Sports F1 isn't to be confused with a Sky Racing live stream. Despite the term "racing," the Sky Racing live stream is focused on horse racing.
How to Watch Formula 1 in 4K
Sky Sports F1 coverage is shot and broadcast in 4K, which means you can watch this glorious sport in the most glorious of resolutions if you have the right equipment. That means a 4K TV and a subscription to Foxtel iQ.
Foxtel iQ is the premium service in the Foxtel range and involves the traditional set-top box setup. That means a technician will need to come to your house, install the box and cabling (and potentially a satellite), which means it isn't an instant process. However, the latest Foxtel iQ4 box does allow for 4K broadcasts.
A Foxtel iQ subscription also comes with the Foxtel Go app, which allows you to enjoy an F1 live stream experience on your mobile device at no extra cost. However, the telecommunications infrastructure isn't ready to do a 4K F1 live stream just yet.
The downside of watching F1 via Foxtel iQ is the cost. As the sports package cannot be purchased separate from the base package, you need to get a lot more channels that you may want. In addition, high-definition/4K also has an additional fee. As a result, you will be up for a minimum of $74 per month, plus the initial installation fee, to enjoy F1 in this manner. Find out more about Foxtel iQ here.
What is the F1TV service?
You'd be forgiven for thinking that the name F1TV would include a Formula 1 live stream, but it doesn't. No doubt a result of the complex global broadcasting rights web, the F1TV service provides access to live timings, team audio and telemetry data from the race weekend. There's also an archive of 650 historic F1 racers to go through and documentaries. At $4.49 a month or $41.99 for the season, F1TV is certainly not short of content. However, an F1TV subscription is really only for the super fans given it offers no Formula 1 live stream.
If you'd also like to know when each race is on, the 2020 Formula 1 driver lists and the Formula team makeups, we have all the F1 schedule and team information here.
---
Latest streaming headlines
Related Posts