How to watch 2020 NRL season stream live
Never miss another try with our complete guide to NRL streaming in HD live and on demand.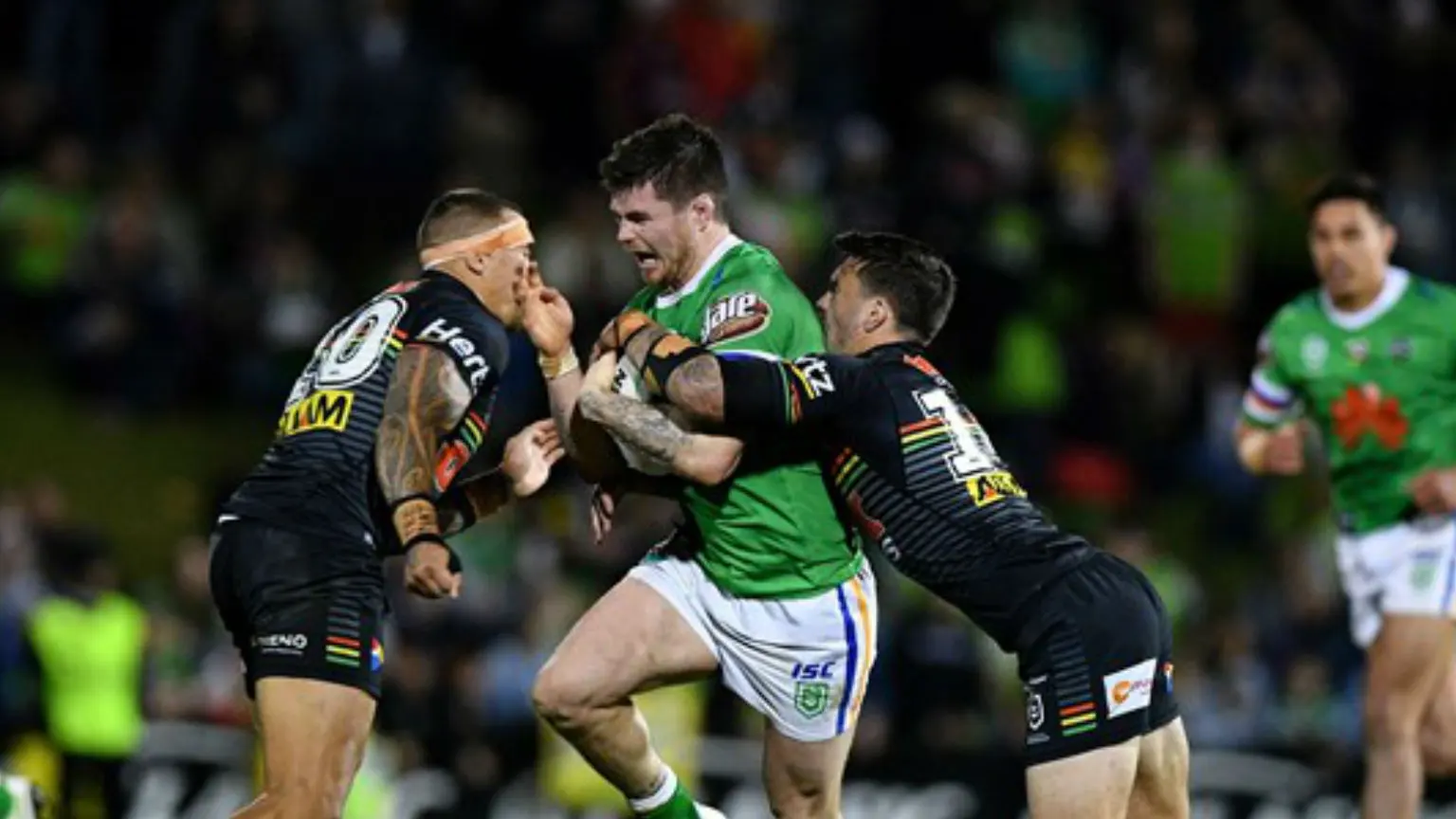 Watching the NRL on free-to-air TV can be a pretty lousy experience. Not only are you chained to the couch the whole time, but you also miss out on more than half the action every round. Only a handful of matches from the regular rounds are broadcast on traditional TV and they're broken up by ads. Plus some teams are favoured more than others. Channel 9 does at least show every NRL finals game and the grand final exclusively live.
Until recently, the only alternative has been shelling out for a Foxtel subscription, a costly solution if you're only going to use it for watching sport. Fortunately, the advent of online streaming has brought about a better option: Kayo Sports. This dedicated sports streaming service and app includes all of the Fox Sports content, without having to install a set-top box or pay for non-sporting channels.
Another way to stream the NRL and NRL finals is with NRL Live. It's a subscription streaming service dedicated to all things rugby league. By purchasing an NRL Live Pass, you do get to stream every single NRL Premiership game live to your phone or tablet.
Below we have a more thorough rundown of all your options.
Live stream every NRL game on Kayo: Start your 14-day trial now
Stream the NRL with Kayo Sports
Kayo Sports has access to all the Fox Sports content, as well as everything coming into the country through beIN SPORTS and ESPN. It includes over 50 sports live and on demand, plus all the supplementary programming such as chat shows and news. Notably, everything from the Fox League channel is available to watch on replay, live or in highlights packages. The streaming platform also offers every game of the finals. The grand final isn't available to stream live, as it is exclusive to free-to-air, but a replay will be on Kayo Sports.
Kayo Sports really stands out from the crowd not only for the quality of its HD streaming, but also thanks to some rather excellent sport-specific viewing features. This includes SplitView (four sports at once on the same screen), Interactive Stats, No Spoilers (hide scores mode), Key Moments (a timeline of important events in a game you can jump to), picture-in-picture mode, choose your own camera and plenty more. You can see all of the details in our Kayo Sports review.
Kayo works with Macs and PCs, as well as iOS and Android smartphones and laptops. It can also be watched on a TV via Chromecast, Apple TV, Android TV, Telstra TV, Sony Bravia TV and Samsung TV (2017 or later). You can choose a $25/month subscription to be able to watch on two screens at the same time or pay $35/month to enjoy three simultaneous streams.
A 14-day free trial is available for new customers, which is easy to sign up for and cancel.
Get to know
Kayo

with our guides
Live stream NRL with Foxtel
Foxtel broadcasts every game of the NRL Telstra Premiership, with the exception of the grand final. To tune in, you will need the Sports HD and Foxtel Plus packs, for a combined cost of $74/month.
Once that's done, you will be able to stream matches with your laptop or mobile device via the Foxtel GO app. The app is free with your Foxtel subscription. All you have to do is download it from Google Play or the App Store and enter your Foxtel ID. To stream on your laptop, check out the Foxtel website.
Stream NRL on Foxtel Now
League fans can also stream NRL matches with Foxtel Now. To get FOX League, you will need the Sport pack, which costs $29/month. However, subscribers also need the Essentials pack to be able to access sports content. Essentials costs $25/month and comes with a great selection of Pop and Lifestyle channels. Consequently, you will pay a minimum of $54/month to stream NRL games with Foxtel Now.
The streaming service is available on PCs/Macs, mobile devices, Chromecast/AirPlay, PS4, Telstra TV and the Foxtel Now box.
Watch the NRL live on free-to-air
If you're a casual NRL fan, free-to-air coverage might be enough to satisfy your cravings. You can watch three games per round on the Nine Network. This includes one Thursday night match, one Friday night fixture and a Sunday afternoon clash. One additional game per round on Saturday night was traditionally shown for the last five rounds of the season, but that is not the case this year in the revamped schedule following the pandemic. Nine also broadcasts every game of the finals series including the grand final.
NRL grand final details
The 2020 grand final is now scheduled to be held on Sunday 25 October at the Sydney Cricket Ground. There is a chance the venue could still be shifted due to the Twenty20 Cricket World Cup. The only way to watch it live is on Channel 9. You can also live stream the game on the 9Now app.
Stream NRL matches from outside Australia
If you're outside Australia when your favourite team is playing, you can still stream NRL matches live or on demand with WatchNRL. The platform is only available outside the country and it comes with three subscription options. During the regular rounds, a weekly pass costs $20, a monthly subscription is $39 and membership for an entire year is available for $199. During the finals, the weekly pass rises to $25, or you can get the entire finals series for $85. For the grand final, the weekly pass is abolished altogether and the $33 monthly pass is the best you can get.
You can watch on your laptop on the WatchNRL website or download the app to your mobile device. WatchNRL is also compatible with Chromecast and AirPlay.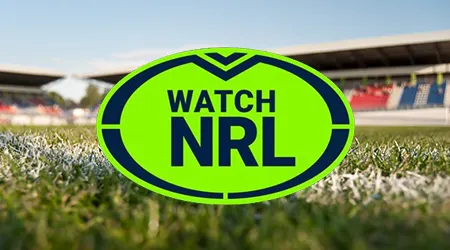 Travelling abroad? Watch the NRL finals live for as little as $33
from Watch NRL
If you're travelling outside of Australia, you can stream the NRL Premiership on PC, iPhone, Android or TV (using Chromecast or AirPlay) with Watch NRL's app. Sign up now.
View details
Stream NRL matches with NRL Live Pass
The NRL Live app serves as your gateway to the world of NRL streaming. You can download the app for free on Apple, Android and Windows mobile devices. Without forking over a cent you'll have access to live scores and statistics, match highlight videos and up-to-date news and reports.
To get the full NRL Live experience, though, you'll need to subscribe to the NRL Live Pass which lets you live stream all Telstra Premiership matches, including representative games and the finals series, as well as all Nines and All Stars events. Live streams of the NRL grand final and the State of Origin series are not available via the NRL Live Pass, though you can watch full match replays of these after the fact.
---
---
---
---
Why are there bye rounds in the NRL?
In response to the demands of State of Origin on the regular season competition, bye rounds were introduced. This takes the pressure off the teams during the State of Origin period, where the elite players are removed from the competition. It also gives players a bit of extra time mid-season to get any niggling injuries under control. But in the revamped 2020 schedule, there won't be any bye rounds.
Is State of Origin still going ahead?
Yes. Considering the level of interest and the TV ratings in this annual series, the NRL was always going to do its best to find a spot for it in the 2020 calendar. That time is November, with the games set for consecutive Wednesday nights on the 4th, 11th and 18th of that month. The venues are yet to be announced.
---
Picture: Brett Taylor/Flickr
Related Posts