Where to watch Keeping Up with the Kardashians (KUWTK) online in Australia
It's hard to keep up with just about any TV show Down Under, but we've got you covered when it comes to the Kardashians.
Streaming
TV Streaming
Online Providers
Free Trials
Head To Head
Trending Shows And Films
Data Usage
Streaming Hardware

Get exclusive tech offers and guides
Straight to your inbox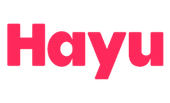 30-day free trial with hayu

Title
Keeping Up With the Kardashians
Year released
2007
Genres
Classification
MA15
Suitable for ages 15 and older
Synopsis
Meet Hollywood's modern-day Brady Bunch. The premier season of Keeping Up With the Kardashians introduces viewers to the quirky Kardashian clan as they live life in the Hollywood fast lane.
Seasons
Season 1 (2007)
Season 10 (2015)
Season 11 (2015)
Season 12 (2016)
Season 13 (2017)
Season 14 (2017)
Season 15 (2018)
Season 16 (2019)
Season 17 (2019)
Season 18 (2020)
Season 2 (2008)
Season 3 (2009)
Season 4 (2009)
Season 5 (2010)
Season 6 (2011)
Season 7 (2012)
Season 8 (2013)
Season 9 (2014)
Season 7 (2011)
Those crazy Kardashians somehow manage to keep entertaining week after week simply by living their lavish lives and finding something to complain about. The show that's just about spawned a spin-off for everyone even remotely tied to the Kardashian clan has now filmed over 18 seasons of KUWTK and is showing no signs of stopping anytime soon..
While it's not hard to catch the latest episodes on free-to-air (Channel 9), you can also catch every season and the latest episodes as they air on the reality TV streaming platform hayu. Foxtel Now and BINGE also has some of the more recent seasons of the Kardashians available.
Even with COVID-19 halting season 18 of KUWTK, it'll be returning soon. You can find all the details of Keeping Up with the Kardashians season 18 part 2 here.
Season
Key highlights

Watch Keeping Up With the Kardashians: Season 1 (S01) (2007)

Available on hayu.
No. of episodes:8

Watch now
The first instalment of KUWTK is packed full of action and as always, hilariously chaotic moments.

The Kardashian sisters take a trip to Mexico for a girls gone wild photoshoot... without telling Bruce. When he finds out, he heads straight there to confront them.

Playboy magazine asks Kim to be on the cover of its December 2007 issue. Kris encourages the idea, but her daughter is hesitant. Kim later sets her mum up for a semi-nude shoot and orders the skimpiest outfit she can. To Kim's surprise, Kris enjoys the shoot and models topless while draped in the American flag.

Khloé struggles on the day of Robert Kardashian's death anniversary and gets drunk before being arrested for a DUI, and the Kardashian sisters plan another trip away to Las Vegas, before Kourtney has a pregnancy scare…

Watch Keeping Up With the Kardashians: Season 2 (S02) (2008)

Available on hayu.
No. of episodes:11

Watch now
The second series continues when Rob falls in love with pop star Adrienne Bailon, a Cheetah Girl, but is left depressed when she leaves for India for three months to shoot a film.

Kim and Kourtney, worried about Khloé being single, start an online dating profile for her and Bruce teaches Kendall about earning her own money. Despite Bruce's good intentions, Kendall decides to hire a handyman and take the money and credit for his work!

Later on in the season, Kris gets drunk with a friend and gets a tattoo, Bruce experiences a mid-life crisis and the family head to a ski trip to Colorado. While on the slopes, Kim is blamed for not joining in the family quality time. Feeling hurt, Kim leaves Colorado, but an apology message from Khloé persuades her to return.

Watch Keeping Up With the Kardashians: Season 3 (S03) (2009)

Available on hayu.
No. of episodes:12

Watch now
Enter season three, where things start to hot up. Kris is immediately furious at Khloé for going to jail for violating her probation and Rob and Adrienne begin to encounter problems when they finally move in together.

Kim later decides to get LASIK eye surgery after struggling to see herself in a mirror at a dance rehearsal, and in episode six, Khloé gets a DNA test to see if Kris is her real mother!

Later in the season, Khloé travels to New York to host a fashion show and becomes interested in moving there. She begins looking for apartments to live in, which upsets Kris. But her mood is improved when Kourtney and Kim get her a chimpanzee.

The end of season three is all about relationships, as Rob breaks up with Adrienne and moves in with Kim, Khloé's new boyfriend Rashad McCants cheats on her, and Kourtney catches Scott with another girl!

Watch Keeping Up With the Kardashians: Season 4 (S04) (2009)

Available on hayu.
No. of episodes:11

Watch now
It's more relationship drama at the start of season four, where Khloé marries Lamar Odom. Rob attempts to rekindle his relationship with his ex-girlfriend Adrienne Bailon and Kourtney and Scott follow the same lead.

Kourtney finds out she's pregnant and the Kardashian sisters take a trip to Santa Barbara in episode eight before the baby arrives, but Kim and Khloé leave Kourtney out of everything and get drunk without her. Meanwhile, Kendall signs a modelling contract, which makes Kylie jealous.

During the 1-hour special in episode 10, the family travels to Las Vegas to celebrate Kim's birthday, but Scott gets violently drunk and enters into a scuffle with Rob. Later that night, Kourtney ends her relationship with Scott because of his unforgivable actions.

In the last episode, Scott returns to the house to apologise to Kris, but she refuses to give him another chance. But after Scott's persistent calls and texts, Kourtney finally reconciles with him. Later in the show, Kourtney's baby is delivered and named, Mason Dash Disick.

Watch Keeping Up With the Kardashians: Season 5 (S05) (2010)

Available on hayu.
No. of episodes:12

Watch now
In season five Kim develops a schoolgirl crush on her new Australian bodyguard and drinks a little too much, before kissing him goodnight.

She also receives another round of Botox injections after Kris says she has wrinkles, but she experiences side effects as the skin around her eyes starts turning purple. After this, Kim swears that she will never get another injection.

Meanwhile, Bruce has a hard time accepting that 12-year-old Kylie has male friends, and there's tension when she breaks the rule about inviting a boy up to her room.

In the last episode of the series, Khloé celebrates her birthday in New York City with her family and friends and Kim parties with football player Miles Austin (with the paparazzi not far behind). Towards the end of the episode, Miles sadly breaks it off with Kim.

Watch Keeping Up With the Kardashians: Season 6 (S06) (2011)

Available on hayu.
No. of episodes:15

Watch now
In season six, we're all rooting for Kim, who gets a new boyfriend (Kris Humphries). We see Kim's mother, Kris, changing her last name back to Kardashian, much to Bruce's dismay, and Kim develops a rash on her body, later realising she has inherited psoriasis from her mum.

Further on in the series, Kris and Bruce take a vacation to Bora Bora to renew their vows and are joined by the whole family, where Kris Humphries asks Bruce's permission for Kim's hand in marriage. The season finale features the wedding, with guests including Demi Lovato, Lindsay Lohan, NBA players, Eva Longoria and Avril Lavigne.

Watch Keeping Up With the Kardashians: Season 7 (S07) (2012)

Available on hayu.
No. of episodes:19

Watch now
This season begins with Kris deciding to pursue a DNA test to prove Khloé's paternity, and Kendall and Kylie start working for Seventeen magazine.

The family take a lavish trip to the Dominican Republic, but their holiday gets off to a rocky start when Kourtney causes herself, Kim and Scott to miss their flight…

After finding out that she is expecting her second child, Kourtney investigates water birth, and Oprah Winfrey arrives at the Kardashian house to interview the family.

Towards the latter part of the series, Kim and Khloé visit a fertility clinic after Khloé worries about why she's struggling to conceive, and Kim decides to freeze her eggs.

Watch Keeping Up With the Kardashians: Season 8 (S08) (2013)

Available on hayu.
No. of episodes:21

Watch now
Yet more drama unfolds in season eight as Kim finds out she is pregnant, but the happy news is marred by the stress of her ongoing divorce with Kris Humphries. Meanwhile, she and long-time friend Kanye West have become an item and are on the hunt for a new home…

The Kardashians take a trip to Greece in episode eight, and after Khloé's numerous attempts to conceive a child, Kim discusses the possibility of adoption with her. Kylie's sweet 16 causes a stir after Kris becomes overly controlling while planning, which leaves Kylie frustrated and deciding to organise it herself.

Watch Keeping Up With the Kardashians: Season 9 (S09) (2014)

Available on hayu.
No. of episodes: 20

Watch now
The season opens with Kris and Bruce deciding to separate, but not divorce, with the family beginning to realise the effect that it will have on Kendall and Kylie.

Nevertheless, the family flies to San Francisco in episode five, where Kanye has set up a birthday surprise for Kim at AT&T Park. Everyone is shocked when he goes down on one knee and proposes to Kim, who says yes, obvs.

Later in the show, Kris and Kim's arguments about Kim's wedding cause her to move out and live with Kourtney, who later announces that she's pregnant… again.

In the last episode, Kim prepares for her wedding with friends and family, although, it's not all hunky dory. Problems arise with the bridesmaid dresses for Kourtney, Khloé, Kendall and Kylie. While the family travels to Paris and Florence for the ceremony, Rob decides not to attend, causing tension among the family.

Watch Keeping Up With the Kardashians: Season 10 (S10) (2015)

Available on hayu.
No. of episodes: 17

Watch now
We're never left wanting when it comes to the Kardashians, but at the start of season 10, it's all drama. The Kardashian family is struggling to cope with Kris and Bruce's divorce, which is made even more difficult when a rumour surfaces that Bruce is rebounding with one of Kris's best friends.

Kim makes an appearance at a Silicon Valley tech conference to prove that her skills extend beyond the world of beauty and fashion, Kourtney gives birth to her next child, Reign, and Scott spirals out of control again.

When she launches her first solo project, a hair extension line, Kylie faces controversy when the media question her about her lips. The youngest Jenner appears insecure as she reveals she had temporary lip fillers.

Kim gives birth to her first child North, and Kanye plays a surprise public concert to celebrate.

But season 10 is dominated by Bruce opening up about his desire to become a woman. Kris, Khloé and Kendall have a meltdown about the transition initially, and Kourtney worries about how it will affect her kids, while Kim shows her support.

Once transitioned, Bruce becomes Caitlyn and comes out publicly in her first big magazine interview, which the family finds difficult to handle, especially Kris.

Watch Keeping Up With the Kardashians: Season 11 (S11) (2015)

Available on hayu.
No. of episodes: 13

Watch now
In season 11, Kourtney and Scott's relationship is on the rocks again, Kris sees Caitlyn for the first time at Kylie's 18th birthday party and Kim and Kanye move back in with Kris while they expect their second child.

The family flies to St. Barths in episode six to forget their troubles, but drama follows them. Kourtney gets disturbing news about Scott, and Kylie is criticised by Kendall for bringing her new boyfriend Tyga along.

Later in the season, the Kardashian and Jenner girls travel to New York to launch their new apps. Meanwhile, Kim leads the planning for a grand 60th birthday party for Kris, but is afraid she may have taken on too much at nine months pregnant with her next child. At the end of the season, Scott finally goes into rehab.

Watch Keeping Up With the Kardashians: Season 12 (S12) (2016)

Available on hayu.
No. of episodes:21

Watch now
Enter season 12, which starts with Rob revealing that he's dating Tyga's ex, Blac Chyna, and Kanye takes the family to New York for the launch of Yeezy season three.

While on vacation in Colorado in episode episode, the family learns that Rob has proposed to Blac Chyna and Kylie struggles with anxiety from being in the spotlight.

Later on, Kim and Kanye try for a third child, and Blac Chyna falls pregnant with Rob's baby. They hold a baby shower but a fight between Rob, Chyna and Kylie ruins the occasion.

Watch Keeping Up With the Kardashians: Season 13 (S13) (2017)

Available on hayu.
No. of episodes:14

Watch now
Kourtney is eager to experience Paris Fashion Week with Kim and see Kendall walk the runway for the first time in season 13. But their trip to the city of light takes a dark turn when Kim is robbed at gunpoint. In the aftermath, Kim struggles to cope with frightening reminders of the attack and refuses to make her way back into public life for a while.

Later in the series, Rob and Chyna welcome their baby, but the couple struggle to be civil with each other. When the family takes a trip to Costa Rica, everyone is surprised that Kourtney has allowed Scott to join them. The matter is made worse when the sisters discover Scott has invited a girl along and convince Kourtney to confront the father of her children.

Khloé explores the possibility of becoming Kim's surrogate but is later told by doctors that she has fewer follicles than expected for a woman of her age. They advise her to stop taking birth control.

Watch Keeping Up With the Kardashians: Season 14 (S14) (2017)

Available on hayu.
No. of episodes: 19

Watch now
Scott gets jealous when Kourtney goes on a girls trip to Mexico for her birthday. Meanwhile, Kim feels violated when some unflattering photos of her in Mexico surface on the Internet.

Later on in the show, Khloé and basketball player Tristan Thompson start dating before he prepares to move in with her in LA. On finding out that Kourtney has a boyfriend, Scott's behaviour takes a turn for the worse.

Kim decides on pursuing the surrogacy method to ensure the birth of a third child, but when sources begin exposing the surrogate's personal information, she fears for her safety. Meanwhile, Khloé finds out she is pregnant but decides to keep it quiet until the big reveal in episode 14.

The girls take one last sister getaway to San Francisco at the end of the series before their babies arrive, but they quickly tire of Kourtney's bad attitude.

Watch Keeping Up With the Kardashians: Season 15 (S15) (2018)

Available on hayu.
No. of episodes: 16

Watch now
It's all about babies and pregnancy in season 15, as Kris worries that pregnant Khloe is taking her healthy lifestyle too far and putting her baby at risk. Meanwhile, Kim prepares for the birth of her third child and Khloé struggles to choose a godparent…

In episode seven, Kylie gives birth to her first child, Stormi, and later experiences insecurities about her post-baby body.

The Kardashians take on the Jacksons in a charity softball game, Kim meets with the survivors of the Parkland shooting after being inspired by the March for Our Lives demonstration and Khloé is blindsided by news of Tristan's cheating on her just days before her due date…

The family rushes to Cleveland to be by Khloé's side while she gives birth and comes face-to-face with Tristan for the first time since the scandal. Khloé and Tristan return to LA after the birth with baby True, but Kim and Tristan have unresolved tension over his cheating...

Meanwhile, Kourtney travels to DC to speak in front of Congress and Kim takes her girlfriends to Vegas to prove she's still as wild as ever.

Watch Keeping Up With the Kardashians: Season 16 (S16) (2019)

Available on hayu.
No. of episodes: 12

Watch now
The latest series starts with Kim's fierce display of loyalty to Kanye, which became a source of conflict while on a trip to Chicago. Kourtney struggles with anxiety in the aftermath of a breakup, so her sisters come to the rescue and plan a girls trip to Palm Springs to cure her blues. Meanwhile, Kris's mum feels neglected by her daughter.

Kim's mother's condition deteriorates and she remains in LA with Kylie and Kendall to look after her, while the rest of the family head to Bali for a relaxing holiday. On their travels, Kim and Khloé are determined to experience insightful psychic readings.

Later on, Kim decides to follow in her father's footsteps and pursue her dream of becoming a lawyer, Kourtney worries that her son Mason is growing up too fast, and Scott encourages Khloé to resurrect her career as an artist.

Watch Keeping Up With the Kardashians: Season 17 (S17) (2019)

Available on hayu.
No. of episodes: 12

Watch now
In season 17, we see Khloé as she navigates co-parenting with ex Tristan Thompson. Meanwhile, Kourtney stresses over turning 40 only to wind up in a heated back-and-forth with Kim. In fact, Kim accuses Kourtney of stealing her look, an accusation that brings forth plenty of drama among the sisters.

Mum Kris plays an epic prank on Kim, which involves her being on a gurney, hoping this will make Kim relax about her and Kanye's intense security. Elsewhere, North has a playdate with YouTube star JoJo Siwa and Kourtney joins Scott and Sofia Richie on vacation, which leads to some awkward moments.

Later, Kim and Kanye renew their vows in an intimate backyard ceremony, while Khloe and Kris fight over Lamar Odom's memoir. In the finale, the entire family gets dressed up and impersonates each other, to viewers' delight.

Watch Keeping Up With the Kardashians: Season 18 (S18) (2020)

Available on hayu.
No. of episodes: TBA

Watch now
Season 18 of the series begins with a bang, featuring a memorable physical fight between Kim and Kourtney. In the aftermath, the two sisters head to Armenia to baptise their kids and Kris pushes Khloe to put herself back on the dating scene.
---
Try before you buy with these
free trials
Latest streaming headlines
Was this content helpful to you?
Thank you for your feedback!
Brodie Fogg was the publisher for Finder's streaming and entertainment comparisons. Brodie has a background in education and is passionate about breaking down complicated topics and tech garble to make it more palatable for a wider audience.