The Best Movies on Foxtel Now
From classic prison escapes to blockbuster superhero flicks, Foxtel Now has plenty to offer avid movie buffs.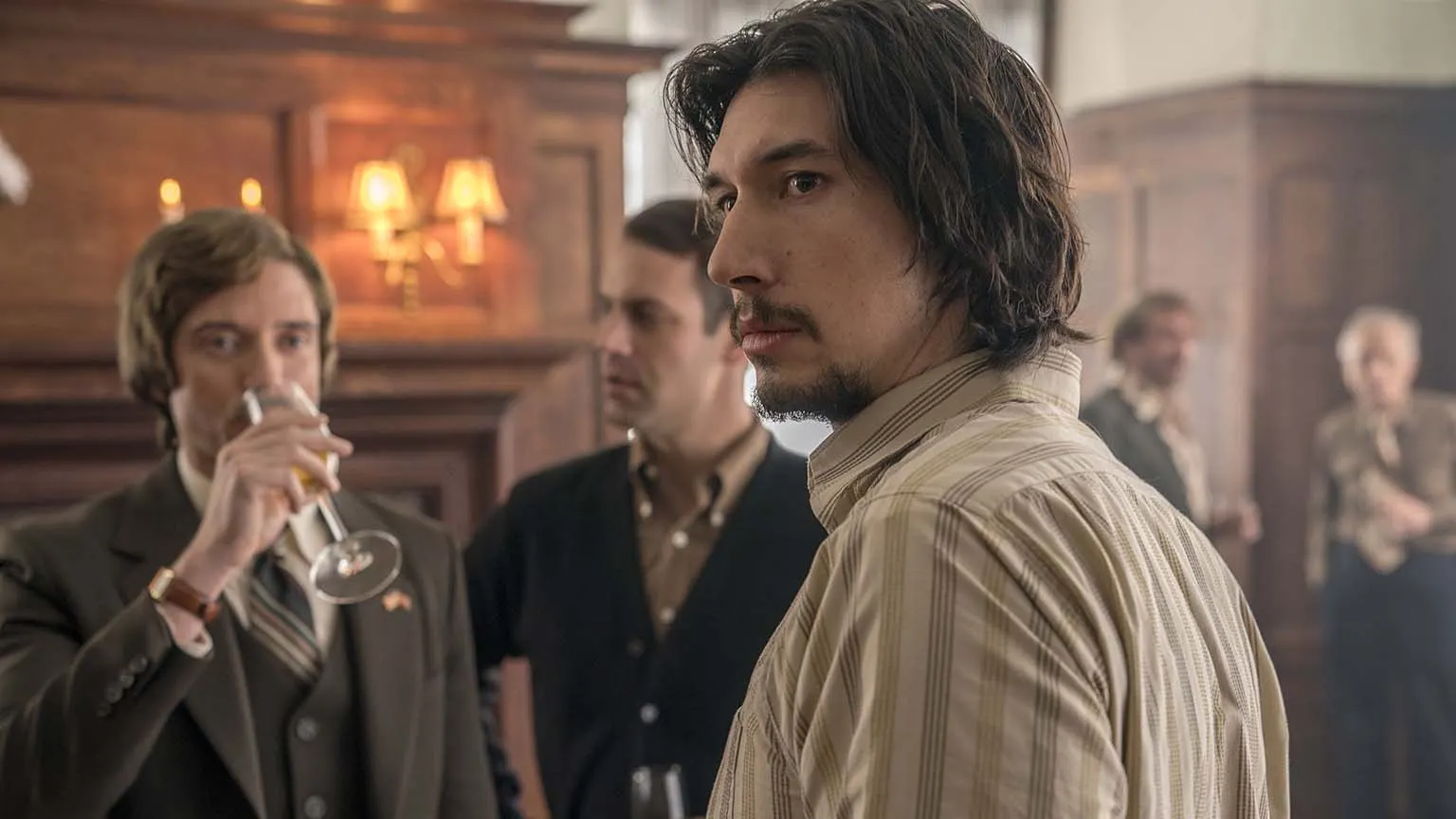 We're reader-supported and may be paid when you visit links to partner sites. We don't compare all products in the market, but we're working on it!
Before we begin this tour of amazing entertainment, here's a small disclaimer: at the time of writing, these movies are available on Foxtel Now. That said, the ol' Fox tail is a changeable beast; content can cycle on and off the service with little to no warning at all. We'll do our best to keep this list updated on a monthly basis, but if you spot something that sounds like your deal today, dive into the stream sooner rather than later. And now, without further ado, here's the current cream of the crop.

1. A Hidden Life
---
---
Written and directed by Terrence Malick, A Hidden Life is a visually absorbing film about Austrian farmer Franz Jägerstätter, a real-life figure who faced the threat of execution for refusing to fight for the Nazis during World War II.
A Hidden Life is moving and beautifully acted, with Malick once again taking viewers on a captivating spiritual journey. It may test your patience every now and then, but it's definitely worth it. By the time the end credits roll, you'll be mesmerized.

2. The Hunt
---
---
Twelve strangers wake up in a clearing. They don't know where they are or how they got there. They don't know they've been chosen for a very specific purpose: ruthless elitists plan on hunting them for sport. However, their master plan is about to be derailed when one of the hunted turns the tables on her pursuers.
A darkly funny action thriller, The Hunt is violent and satirical, intriguing and bold. It might not be everyone's cup of tea – but if dark humour and social commentary are your jam, we recommend you watch it ASAP.

3. Emma
---
---
Based on Jane Austen's 1815 novel of the same name, Emma follows the antics of a young woman living in Regency-era England. She's well-meaning but selfish and often meddles in the love lives of her friends.
Anya Taylor-Joy is a joy to watch in the lead role, managing to perfectly capture the snobbery of Austen's character. We're also happy to report that the movie does the source material justice – whether you're familiar with the novel or not, you'll have a fun time if you tune in.

4. Sonic the Hedgehog
---
---
After discovering a small, blue and very fast hedgehog, a small-town police officer must help him defeat an evil genius set on achieving world domination by taking advantage of the hedgehog's abilities.
A light and fun escape, Sonic the Hedgehog doesn't take itself too seriously, which makes it even more enjoyable than you might expect. Gather everyone around the television – this is a family-friendly movie that will make you laugh out loud.

5. The Lighthouse
---
---
This unsettling movie follows two lighthouse keepers as they try to maintain their sanity while living on a remote and mysterious New England island in the 1890s. As they are cut off from the outside world and their rations start to run out, their mental state begins to deteriorate.
Robert Pattinson and Willem Dafoe offer excellent performances and the entire movie is a fascinating mix of horror and comedy. Filmed in black and white, The Lighthouse doesn't disappoint – especially if you're a fan of all things creepy.

6. A Beautiful Day in the Neighbourhood
---
---
When tasked with writing an article about kind-hearted television presenter Fred Rogers, journalist Lloyd Vogel is cynical, to say the least. Yet, as he gets to know Rogers, the two strike an unlikely friendship.
Based on true events, A Beautiful Day in the Neighbourhood is a heartwarming and well-acted film about the importance of kindness and acceptance. Even if it doesn't end up inspiring you to become a better version of yourself, it's the perfect movie to stream when you need a little pick-me-up.

7. Ford v Ferrari
---
---
Ford v Ferrari is based on the remarkable true story of the visionary American car designer Carroll Shelby and the fearless British-born driver Ken Miles. Tune in to follow the two as they battle corporate interference and the laws of physics to build a revolutionary race car for Ford; one that might just be able to defeat Ferrari at the 24 Hours of Le Mans in 1966.
A story of ambition and perseverance, the movie packs everything you'd expect from a racing flick, including exciting action. However, Ford v Ferrari is much more than that thanks to clever writing and nuanced performances. You'll be in for a wild ride.

8. Stephen King's Doctor Sleep
---
---
Set years after the events of The Shining, Doctor Sleep follows a now-adult Dan Torrance, who is struggling with alcoholism and remains traumatised by the sinister events that occurred at the Overlook Hotel when he was a child. However, he must protect a young girl with similar powers from a cult known as The True Knot, who feed off the gifts of innocents to become immortal.
Engrossing and unsettling, the movie is a treat for Stephen King fans and horror enthusiasts in general. Deeply atmospheric, it will keep viewers glued to the screen.

9. Ready or Not
---
---
A thriller/horror not recommended for the faint of heart, Ready or Not follows Grace, who couldn't be happier after she marries the man of her dreams at his family's luxurious estate. There's just one catch – she is forced to hide from midnight until dawn while her new in-laws hunt her down with guns, crossbows and other weapons. Hey, every family has its own traditions!
Darkly funny and fast-paced, the movie is smarter than you average horror flick, while also benefiting from a strong performance from Samara Weaving. Genre fans should be delighted, and then some.

10. Joker
---
---
Forever alone, mentally troubled Arthur Fleck longs for connection as he walks the streets of Gotham City. A clown-for-hire by day, he aspires to be a stand-up comic at night... but finds the joke always seems to be on him. When an act of violence sends him on a dangerous path, he soon embraces his alter ego: the Joker.
A chilling origin story, Joker shows us Joaquin Phoenix at his best and gives the audience plenty to think about. Dark and violent, it's the kind of comic book movie you won't be able to stop talking about.

11. It Chapter Two
---
---
Defeated by members of the Losers' Club, the evil clown Pennywise returns 27 years later to once again terrorize the town of Derry. Now adults, the childhood friends have long since gone their separate ways, but reunite in order to hopefully destroy the shape-shifting entity once and for all.
Just as creepy as its predecessor, this perfectly-cast sequel will delight horror fans, offering enough thrills to keep viewers on the edge of the seat. We don't recommend watching it alone.

12. Dora And The Lost City Of Gold
---
---
A live action adaptation of Nickelodeon's television series Dora the Explorer, this entertaining movie follows Dora, her friends and her monkey as they embark on a memorable adventure to rescue Dora's missing parents and solve the mystery of a fabled city of gold.
Dora And The Lost City Of Gold is a family-friendly movie that retains the joyous spirit of the source material, with a great performance from Isabela Merced in the lead role. It's fun for children and adults alike, making it a great choice to stream with the little ones.

13. Bad Education
---
---
Bad Education revolves around the beloved superintendent of New York's Roslyn school district and his staff, who become the prime suspects in the unfolding of the single largest public school embezzlement scandal in American history.
The movie offers plenty of laughs and a powerful message, which makes it a win in our book. It also benefits from a tremendous performance from Hugh Jackman, who shines in the lead role.

14. Little Monsters
---
---
A horror comedy that's not to miss, Little Monsters centres on a washed-up musician who teams up with a teacher and a kids' show personality to protect children during a sudden outbreak of zombies.
Sounds silly? Maybe, but the movie is also a whole lot of fun thanks to the fresh story and strong chemistry between the cast. Lupita Nyong'o, as always, is an absolute delight.

15. Good Boys
---
---
A hilarious (and raunchy!) coming-of-age comedy, Good Boys centres on three 6th grade boys who ditch school and embark on an epic journey. It involves a lost drone, carrying accidentally stolen drugs, being hunted by teenage girls and trying to make their way home in time for a long-awaited party.
Good Boys may remind you of Superbad, but it has a freshness that is uniquely its own thanks to timely jokes and an underlying sense of adventure. You'll have a blast watching this one.

16. Fast & Furious Presents: Hobbs & Shaw
---
---
At this point, the Fast and Furious franchise needs no formal introduction. This spin-off movie follows lawman Luke Hobbs and lawless operative Deckard Shaw, who need to put their difference aside and work together in order to stop a cybernetically enhanced soldier from destroying humanity.
With over-the-top action sequences and an appealing cast, Hobbs & Shaw is a fun ride, no pun intended. It will also make you laugh a lot, which is always a plus.

17. The Nightingale
---
---
Set in 1825 in the British penal colony of Van Diemen's Land, The Nightingale follows a young woman convict seeking revenge for a terrible act of violence committed against her family.
Powerful and raw, the movie doesn't shy away from showing the suffering both Irish convict Clare and an Aboriginal tracker named Billy, who joins her in her quest for revenge, endure. The Nightingale isn't an easy watch, but it's a masterful film deserving of your undivided attention. Aisling Franciosi is astounding in the lead role.

18. Pokemon Detective Pikachu
---
---
The plot of Pokemon Detective Pikachu is fairly straightforward. Ace detective Harry Goodman goes mysteriously missing, which prompts his 21-year-old son, Tim, to find out what happened. At the same time, Harry's former Pokémon partner, super-sleuth Detective Pikachu, is there to lend a helping hand.
Despite the familiar premise, this offbeat movie is sure to appeal to both franchise fans and newbies thanks to its goofy tone. Moreover, Pokemon Detective Pikachu boasts plenty of CGI fantasy action and fantastic dialogue. Fun for the entire family.

19. John Wick: Chapter 3 - Parabellum
---
---
The third installment in the John Wick franchise not only meets expectations, it exceeds them. Stuck with a hefty bounty on his head, Wick must fight his way through the streets of New York as he becomes the target of the world's most ruthless killers. What's not to love?
Brimming with over-the-top action sequences and beautifully choreographed fight scenes, the movie is a memorable ride. Turns out, sequels aren't always disappointing.

20. Alita: Battle Angel
---
---
Set several centuries in the future, this ambitious flick follows the abandoned Alita, who is found in the scrapyard of Iron City by Ido, a compassionate cyber-doctor. She has no memories - and as she learns to navigate her new life and the treacherous streets of Iron City, she discovers some fighting abilities that may help her keep her loved ones safe.
Described as an epic adventure of hope and empowerment, the movie lives up to the hype, offering great visual effects and enough action to keep viewers of all ages entertained. Plus, Rosa Salazar is excellent in the lead role.

21. Shazam!
---
---
Based on the DC Comics character, Shazam! revolves around Billy, whose life takes a huge turn when he inherits the superpowers of a powerful wizard. By shouting out one word, the streetwise 14-year-old kid can turn into an adult superhero, so he must learn how to master his new powers and put them to good use.
Shazam! is full of childish glee, which makes it a deliciously entertaining treat for kids and adults alike. It's wacky and hilarious, so make sure you watch it when you're craving a more lighthearted take on the superhero genre. It won't let you down.

22. Us
---
---
If you're looking for a great horror movie, you can't go wrong with this one. Us follows a mother who returns to the beachfront home where she grew up as a child accompanied by her family. Haunted by a traumatic experience from the past, she grows increasingly concerned that something bad is going to happen. Things escalate when her worst fears start to become a reality.
Written and directed by Jordan Peele, Us is a thrilling and scary production, similar to Peele's previous hit Get Out. Heavily symbolic, this is the kind of movie that benefits from multiple viewings - as long as you have the stomach to play it again once the end credits roll.

23. Deadwood: The Movie
---
---
Deadwood fans, rejoice! After being teased for years, the Deadwood movie is finally available. And just like the original series, it does not disappoint. As the residents of Deadwood gather to commemorate Dakota's statehood in 1889, saloon owner Al Swearengen clashes with Sheriff Seth Bullock, to mesmerizing results.
Deeply satisfying for fans looking for closure, Deadwood: The Movie is both a gift to viewers and a fond farewell to a critically acclaimed series. If you're a fan of the series, you'll love it. If you haven't seen the original show yet, what are you waiting for?
Haven't signed up for Foxtel yet? Now's the perfect time thanks to this special deal
---
More guides on Finder
Stream the best and save