The Best Movies on Foxtel Now
From classic prison escapes to blockbuster superhero flicks, Foxtel Now has plenty to offer avid movie buffs.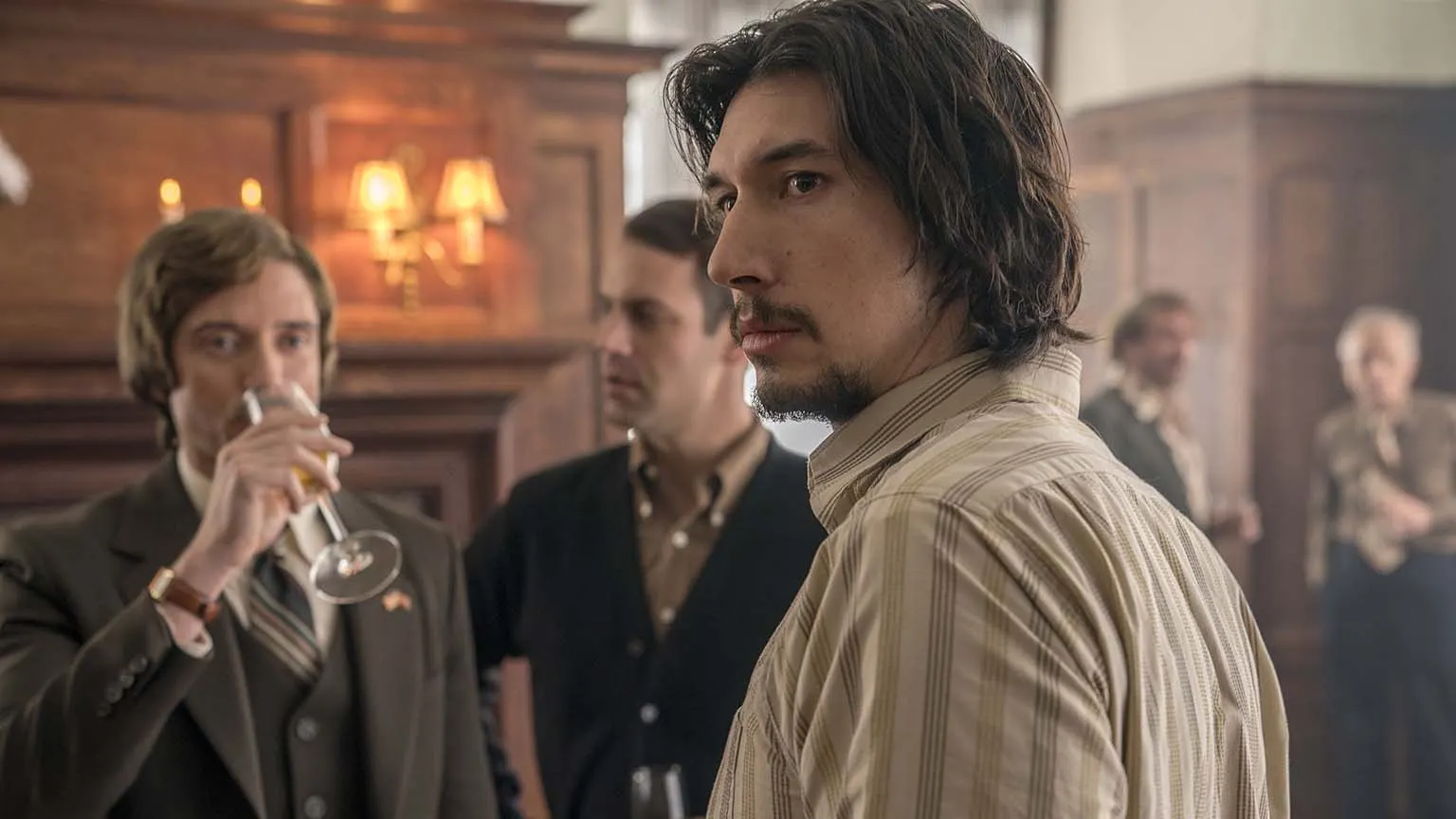 Before we begin this tour of amazing entertainment, here's a small disclaimer: at the time of writing in February 2020, these movies are available on Foxtel Now. That said, the ol' Fox tail is a changeable beast; content can cycle on and off the service with little to no warning at all. We'll do our best to keep this list updated on a monthly basis, but if you spot something that sounds like your deal today, dive into the stream sooner rather than later. And now, without further ado, here's the current cream of the crop.

1. Alita: Battle Angel
---
Year: 2019
Cast: Rosa Salazar, Christoph Waltz, Keean Johnson
---
Set several centuries in the future, this ambitious flick follows the abandoned Alita, who is found in the scrapyard of Iron City by Ido, a compassionate cyber-doctor. She has no memories - and as she learns to navigate her new life and the treacherous streets of Iron City, she discovers some fighting abilities that may help her keep her loved ones safe.
Described as an epic adventure of hope and empowerment, the movie lives up to the hype, offering great visual effects and enough action to keep viewers of all ages entertained. Plus, Rosa Salazar is excellent in the lead role.

2. Shazam!
---
Year: 2019
Cast: Asher Angel, Zachary Levi, Mark Strong, Jack Dylan Grazer, Adam Brody
---
Based on the DC Comics character, Shazam! revolves around Billy, whose life takes a huge turn when he inherits the superpowers of a powerful wizard. By shouting out one word, the streetwise 14-year-old kid can turn into an adult superhero, so he must learn how to master his new powers and put them to good use.
Shazam! is full of childish glee, which makes it a deliciously entertaining treat for kids and adults alike. It's wacky and hilarious, so make sure you watch it when you're craving a more lighthearted take on the superhero genre. It won't let you down.

3. Us
---
Year: 2019
Cast: Lupita Nyong'o, Winston Duke, Shahadi Wright Joseph, Evan Alex
---
If you're looking for a great horror movie, you can't go wrong with this one. Us follows a mother who returns to the beachfront home where she grew up as a child accompanied by her family. Haunted by a traumatic experience from the past, she grows increasingly concerned that something bad is going to happen. Things escalate when her worst fears start to become a reality.
Written and directed by Jordan Peele, Us is a thrilling and scary production, similar to Peele's previous hit Get Out. Heavily symbolic, this is the kind of movie that benefits from multiple viewings - as long as you have the stomach to play it again once the end credits roll.

4. A Dog's Way Home
---
Year: 2019
Cast: Bryce Dallas Howard, Ashley Judd, Edward James Olmos, Alexandra Shipp
---
A Dog's Way Home is an adventure film with plenty of heart, mildly seasoned with thrills and humour. It follows a dog, Bella, who is separated from her owner and begins a 400-mile journey to get back home. Along the way, the dog makes new friends and overcomes plenty of obstacles.
A tad too intense for young children as it touches upon mature themes like homelessness and PTSD, A Dog's Way Home makes for an entertaining watch for older audiences. After all, you get to see a dog run around for a couple of hours. What's not to love?

5. Can You Ever Forgive Me?
---
Year: 2018
Cast: Melissa McCarthy, Richard E. Grant, Dolly Wells, Jane Curtin
---
Based on the confessional memoir of the same name by Lee Israel, Can You Ever Forgive Me? stars Melissa McCarthy as a desperate author who can't make ends meet in the '90s. As a result, she comes up with a scheme: forging letters by famous writers and selling them to collectors and bookstores.
If you've mostly seen McCarthy in comedies, this movie will take you by surprise. She portrays Israel with such skill that you won't be able to resist empathising with what's supposed to be an unlikeable character. The movie also has a lot to say about loneliness and the writing life, with witty one-liners thrown in every now and then to keep things balanced. All in all, it's a terrific choice for a chill weekend evening.

6. Aquaman
---
Year: 2018
Cast: Jason Momoa, Amber Heard, Patrick Wilson, Nicole Kidman, Willem Dafoe
---
Aquaman may not particularly excel when it comes to storytelling, but one thing's for sure: the movie is a lot of fun. Starring Jason Momoa, Aquaman follows the DC Comics character as he sets out to lead the underwater kingdom of Atlantis. He'll experience some trouble along the way, though, as his half-brother is set on uniting the seven underwater kingdoms against the surface world.
Splashy and visually impressive, Aquaman embraces its comic book origins with panache, delivering a refreshing dose of ridiculous costumes and armored seahorses. Plus, the movie doesn't take itself too seriously and benefits greatly from having the charismatic Momoa front and center. If you haven't seen it in theaters, now's the perfect time to catch up.

7. Bohemian Rhapsody
---
Year: 2018
Cast: Rami Malek, Lucy Boynton, Gwilym Lee, Ben Hardy, Joe Mazzello
---
Bohemian Rhapsody is a foot-stomping celebration of the beloved band Queen, with the spotlight aimed at Freddie Mercury, the talented lead singer. The movie follows the band's meteoric rise in the '70s, as well as Mercury's personal life. After leaving the group to pursue a solo career, the singer reunites with his bandmates for a memorable performance.
Rami Malek is dazzling as Mercury, a portrayal that brought him an Academy Award last year. Besides, the movie is well-crafted and incredibly entertaining, culminating with an exhilarating recreation of one of the band's most iconic live performances. Trust us, you'll be singing along in no time.

8. A Star is Born
---
Year: 2018
Cast: Lady Gaga, Bradley Cooper, Sam Elliott
---
A Star is Born follows seasoned musician Jackson Maine, who discovers a struggling artist, Ally. Not only that, but he falls in love with her and helps her kick-off her own successful career. However, as Ally's star continues to rise, Jackson is breaking down, which takes a toll on their relationship.
Wonderfully written and directed and featuring a glorious soundtrack, A Star is Born hits all the right emotional notes, mainly thanks to the incredible chemistry between Cooper and Lady Gaga. The two are mesmerizing together, but their tumultuous relationship is as tragic as it is compelling. You might want to keep some tissues handy while streaming this one.

9. Sorry to Bother You
---
Year: 2018
Cast: Lakeith Stanfield, Tessa Thompson, Jermaine Fowler, Omari Hardwick, Terry Crews
---
This ambitious and hilarious flick follows a young black telemarketer who adopts a white accent in order to succeed at his job. But while his career leads to material glory, it also raises some red flags with his girlfriend, who is secretly part of a Banksy-style activist collective.
Sorry to Bother You is a triumph - sometimes confusing, often terrifying, always immersive and smart. It's an assault on capitalism, racism, and consumerism delivered via an often laugh-out-loud narrative. Most importantly, it's a movie with a lot to say, so sit back and let yourself be mesmerized.

10. Deadwood: The Movie
---
Year: 2019
Cast: Ian McShane, Timothy Olyphant, Molly Parker, Paula Malcomson
---
Deadwood fans, rejoice! After being teased for years, the Deadwood movie is finally available. And just like the original series, it does not disappoint. As the residents of Deadwood gather to commemorate Dakota's statehood in 1889, saloon owner Al Swearengen clashes with Sheriff Seth Bullock, to mesmerizing results.
Deeply satisfying for fans looking for closure, Deadwood: The Movie is both a gift to viewers and a fond farewell to a critically acclaimed series. If you're a fan of the series, you'll love it. If you haven't seen the original show yet, what are you waiting for?

11. Crazy Rich Asians
---
Year: 2018
Cast: Constance Wu, Henry Golding, Michelle Yeoh, Awkwafina, Gemma Chan
---
A critical and commercial success, Crazy Rich Asians is based on the book of the same name by Kevin Kwan. The plot follows Rachel, who accompanies her longtime boyfriend Nick to Singapore for his best friend's wedding. She gets a chance to meet his family and is surprised to discover that they're incredibly rich, making Nick one of the country's most eligible bachelors. As a result, Rachel is thrust into the spotlight and has to deal with a horde of jealous socialites, as well as come head to head with Nick's disapproving mother.
A funny and charming rom-com, Crazy Rich Asians boasts a ridiculously talented cast and manages to make classic cliches of the genre feel brand new thanks to its clever script. The movie is both familiar and fresh, which makes it a satisfying and comfortable watch. If you're a fan of romantic comedies, you can't miss this one.

12. Mission: Impossible - Fallout
---
Year: 2018
Cast: Tom Cruise, Henry Cavill, Rebecca Ferguson, Simon Pegg, Alec Bladwin
---
A critically acclaimed blockbuster, Mission: Impossible - Fallout finds Ethan and his team join forces with a CIA assassin to prevent a disaster of epic proportions.
A top-notch action flick, the movie is exciting, fast-paced, and packed with stunts. There's plenty of humor as well, with the cast seamlessly coming together to deliver some amazing performances. If you miss seeing Cruise falling out of things, stream it at once.

13. First Man
---
Year: 2018
Cast: Ryan Gosling, Claire Foy, Jason Clarke, Corey Stoll
---
Starring Ryan Gosling as Neil Armstrong, First Man tells the riveting story of NASA's mission to land a man on the moon. The movie makes it a point to highlight the great sacrifice from both Armstrong and the US as he embarks on one of the most dangerous missions in history.
Visually stunning and well-acted, First Man is a treat for space movies fans. But even more than that, it's an engaging and deeply human drama, showing us the many struggles Armstrong had to deal with. It doesn't hurt that Gosling delivers a powerful and memorable performance.

14. Blackkklansman
---
Year: 2018
Cast: John David Washington, Adam Driver, Laura Harrier, Topher Grace
---
Based on a true story, Blackkklansman takes place in the early 1970s and centres on Ron Stallworth, the first African-American detective to serve in the Colorado Springs Police Department. Determined to make a difference, Stallworth embarks on a dangerous mission: to infiltrate and expose the Ku Klux Klan. To do so, he enlists the help of a colleague, Flip Zimmerman, and the two set out into the undercover investigation of a lifetime.
Coming from the brilliant mind of Spike Lee, the movie is engaging, electrifying, thought-provoking, and even funny at times. In other words, it's impossible to get bored while watching this one.
15. First Reformed
---
Year: 2017
Cast: Ethan Hawke, Amanda Seyfried, Cedric Kyles, Victoria Hill
---
First Reformed revolves around the pastor of a small church in upstate New York, who spirals out of control after a soul-shaking encounter with an environmental activist and his pregnant wife. This causes the clergyman to come to terms with his own tormented past.
Bleak and intense, the movie embraces several weighty themes, but it does so beautifully. Furthermore, Ethan Hawke is spectacular as a man in the midst of a spiritual breakdown. First Reformed may not be your typical crowd pleaser, but it's a delight for nights when you want something with a just a tad more substance.

16. Hereditary
---
Year: 2018
Cast: Toni Collette, Alex Wolff, Milly Shapiro, Gabriel Byrn
---
This unsettling flick follows the Graham family, whose matriarch passes away. In the aftermath, her daughter and grandchildren begin to discover terrifying secrets about their ancestry. Not only that, but they have to outrun a terrible fate they might have inherited.
Chilling and flawlessly acted, Hereditary isn't recommended for the faint of heart. A terrifying portrait of a family's breakdown, the movie will keep up on edge for most of its run, constantly upping the creep factor. It's one hell of a ride.

17. Mamma Mia! Here We Go Again
---
Year: 2018
Cast: Amanda Seyfried, Lily James, Meryl Streep, Cher
---
This charming sequel follows a young Donna as she embarks on a series of adventures through Europe in 1979. Along the way, viewers find out exactly how she met Harry, Bill, and Sam. In present day, Donna's daughter Sophie is pregnant and works on renovating a taverna, reuniting with her mother's old friends and boyfriends in the process.
A feel-good and highly entertaining musical comedy, Mamma Mia! Here We Go Again will have you sing along to ABBA's biggest hits in no time. As long as you don't expect too much plot-wise, you'll have the time of your life.

18. Deadpool 2
---
Year: 2018
Cast: Ryan Reynolds, Josh Brolin, Morena Baccarin, Julian Dennison, Zazie Beetz
---
Sequels can be disappointing. Thankfully, that's not the case with this one. Deadpool 2 follows everyone's favorite mercenary, Wade Wilson, as he finds himself surprisingly protective of an angry teenage mutant. When the teen becomes the target of a soldier from the future, Deadpool puts together a team to keep the young boy safe.
Foulmouthed and hilarious, Deadpool 2 isn't afraid to get emotional at times, which is likely to catch fans by surprise. Don't worry - the movie is far from sappy, offering enough meta jokes and action sequences to last you until Deadpool 3 comes out. It does have plenty of depth, however, which ultimately may make it even better than the original.

19. Bad Times at the El Royale
---
Year: 2018
Cast: Jeff Bridges, Cynthia Erivo, Dakota Johnson, Jon Hamm, Chris Hemsworth
---
Welcome to the El Royale, a run-down hotel that sits on the border between California and Nevada in the US. On one fateful night, the place becomes battleground to seven strangers who are looking for one last shot at redemption before everything goes terribly wrong.
Thanks to a smart script and powerful performances, Bad Times at the El Royale is beautiful to look at, delivering a pulpy mystery that viewers should have fun trying to resolve. Twisty and bloody, it's a confusing amalgam of genres and themes, so prepared to be caught off guard on more than one occasion. You've been warned.

20. Molly's Game
---
Year: 2017
Cast: Jessica Chastain, Idris Elba, Kevin Costner, Michael Cera
---
Based on true events, Molly's Game centres on Molly Bloom, an Olympic-class skier who ran the world's most exclusive high-stakes poker game for a decade. This made her a target for the FBI, as her players included business titans, Hollywood stars, and even the Russian mob.
Coming from the mind of Aaron Sorkin, Molly's Game is intriguing and exciting, with two amazing performances from Jessica Chastain and Idris Elba. Not to mention that the flick is stylish, riveting, and fun. If you're looking for a good time, you can't go wrong with this one.

21. Face/Off
---
Year: 1997
Cast: Nicolas Cage, John Travolta, Dominique Swain, Gina Gershon
---
Even if you're not a fan of blockbuster action films, we'd honestly be surprised if Face/Off didn't woo you over. Because what's not to fall in love with here? You get elaborately choreographed, beautifully stylised ballets of over-the-top gun violence, for one thing. There's also the cat-and-mouse conceit of two top-notch actors, John Travolta and Nicolas Cage, being (literally) forced to play one another. This entire film is basically one big public service announcement on the very real dangers of identity theft. The more you know.
On one side of the battle, you have Sean Archer (Travolta), a no-nonsense Fed with a deeply personal grudge against flamboyant sociopath and criminal genius Castor Troy (Cage). When Troy is captured, Archer agrees to a covert, experimental medical procedure that will swap his own facial features for that of his arch-nemesis. Why the extreme makeover? Troy has hidden a time bomb somewhere, and only his incarcerated younger brother knows its location. Slight problem: Troy awakens from his coma and a table-turning begins, not to mention a bunch of slow-mo gunfights where doves inexplicably fly about as the combatants double-fist pistols.
Haven't signed up for Foxtel yet? Now's the perfect time thanks to this special deal
---
Related Posts
Stream the best and save