Car hire in Melbourne for the ultimate city break
Explore Victoria from under $26 a day with these simple car rental options.
We're reader-supported and may be paid when you visit links to partner sites. We don't compare all products in the market, but we're working on it!
Getting behind the wheel lets you see Melbourne and beyond, including one of the country's most popular road trips, the Great Ocean Road, at your own pace.
Compare prices below or read on for sample costs for various sizes of cars, popular road trips from Melbourne and top spots to pick up and drop off your rental to book your rental just right.
Compare hire cars and prices in Melbourne
We did the research to find out what you can expect to pay for a car from Melbourne Airport. All prices are based on a rental for three days, booked a month in advance for a driver that's 30+ using our car rental search engine. All prices were retrieved on 12 August 2019 for a hire starting 12 September 2019.
Small economy car
Car: Toyota Yaris
Seats: 5
Luggage: 1 large bag and 1 small bag
Rental company: Aerodrive Car Rental
Cost: $78.11 for 3 days or $26.03 per day
Medium car
Car: Hyundai Accent
Seats: 5
Luggage: 1 large bag and 1 small bag
Rental company: Bargain Car Rentals
Cost: $82.60 for 3 days or $27.53 per day
---
Large car
Car: Toyota Corolla Sedan
Seats: 5
Luggage: 1 large bag and 1 small bag
Rental company: Jucy
Cost: $93.82 for 3 days or $31.27 per day
Estate car
Car: Holden Commodore Estate
Seats: 5
Luggage: 3 large bags, 3 small bags
Rental company: Aerodrive Car Rental
Cost: $241.08 for 3 days or $80.36 per day
Prices mentioned above were retrieved on 12 August 2019 and change constantly. Get the latest prices for your car hire today.
---
Who offers car hire from Melbourne Avalon Airport:
---
Who offers car hire from Melbourne Tullamarine:
---
Other popular car hire locations in Melbourne
Melbourne City (eg La Trobe Street)
South Melbourne (eg Southbank)
Essendon
Eastern Suburbs (eg Blackburn)
Southern Cross Station
Prahran and St Kilda
Doncaster
Brighton
Richmond
---
Tips for driving in Melbourne
Look for intersections with hook turns. Select intersections in the CBD have signs marking that hook turns to the right are necessary to prevent delaying trams. To do a hook turn, enter the intersection from the left lane, indicating to turn right. When the lights for the road you're turning into go green you are clear to turn.
Tram rules. Trams may only be passed on the left-hand side and must not be passed while stationary. You may only pass a stationary tram if a uniformed tram employee signals for you to do so. Drivers must give way to pedestrians and not exceed a speed of 10km/h when passing.
Tram lanes. Tram lanes are marked with signs and a continuous yellow line. Each sign will indicate the hours of tram operation. Drivers may use tram lanes when trams are not in operation. Drivers are allowed to use tram lanes while in operation only 50m before a turn as long as it does not obstruct a tram.
Bicycle lanes. Bicycle lanes can only be driven in 50m before a turn. Bicycle lanes are marked with signs and a white continuous or broken line.
U-turns. Drivers may complete a u-turn throughout Victoria unless otherwise specified.
Tolls. Certain highways and motorways in Melbourne have toll roads. As all of these are electronic you'll either need an e-tag to pay your toll or you can pay for it online after going through the toll. The good news is that most major car hire companies have registered their vehicles on the e-toll system and will invoice you afterwards for any tolls you go through. If in doubt, contact the car hire company for further details on how you'll pay for tolls.
Watch out for wildlife. While this is typically not an issue in the city, while driving on the Great Ocean Road or in rural areas always beware of wildlife that may roam out into the road at any time of day or night.
What to know about renting a car in Melbourne
All cars in Melbourne come with a basic level of car insurance. This sounds good but figures can be high and basic cover might not be enough for your needs. While you can the hire company extra to reduce the excess you can also organise your own car hire rental excess insurance which may save you money and better cater to your insurance needs. If you're an overseas visitor, your travel insurance can cover this excess. Check your policy if in doubt.
---
Car hire deals in Melbourne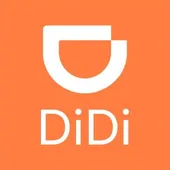 Get $5 off each of your first four rides in Sydney, Melbourne, Brisbane, Gold Coast, Sunshine Coast, Geelong, Perth and Newcastle. Valid on all dates for new users. T&Cs apply.
Ready to hit up Melbourne? Here are more tips for planning your trip
READ MORE: Before heading off on your great Melbourne adventure, check out our Melbourne travel guide for things to do, places to stay and restaurants to book to make sure yours is a memorable trip.
READ MORE: Thinking of camping or keeping things more flexible? Consider hiring a campervan instead.
More guides on Finder