PlayStation 5: Australian price, release date, specs, games and news
Sony's next-generation PlayStation 5 is coming to Australia. Learn the price and release date of this sophisticated machine.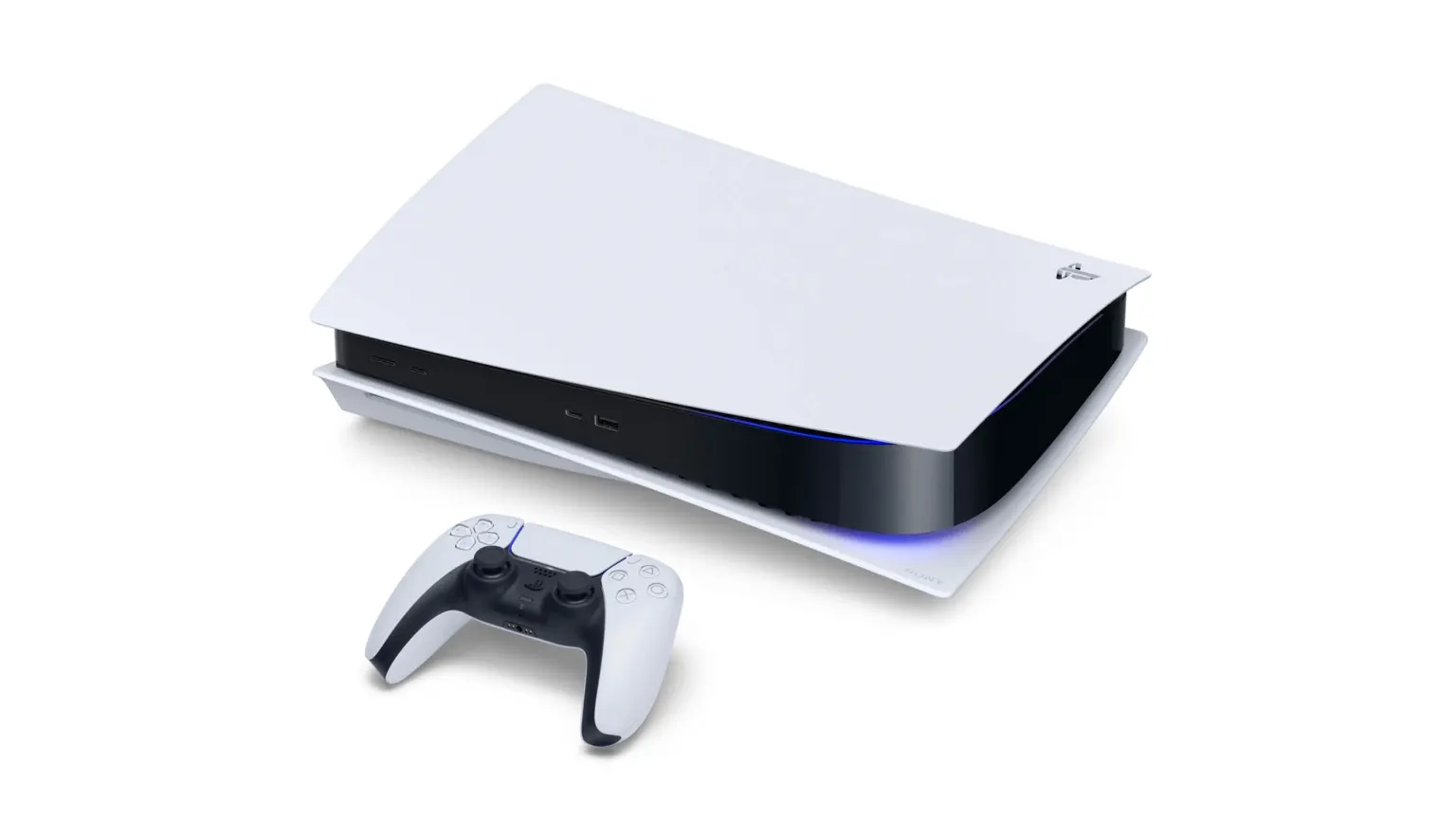 PlayStation 5 Pros and Cons
Sony's next-generation PlayStation 5 console comes in two models; premium and digital editions. The anticipated release date for the PS5 is mid-November 2020 and it will go up against Microsoft's Xbox Series X and rumoured Series S consoles. It's defining feature is its bespoke, customised CPU, GPU and SSD storage solution, its virtual reality support, and its first-party exclusive games.
Pros
Unique, customised hardware could offer power advantage
Virtual reality support
New Spider-Man, Horizon Zero Dawn, Gran Turismo and Ratchet & Clank games
Remodelled DualSense controller
Complete overhaul of the dashboard and user-interface
4K Blu-ray support in premium model
8K ready
Backwards compatible with most popular PS4 games
Bold new design
Cons
PS5 price expected to be quite high
Launch line-up may not be as strong as competitor
Bespoke hardware has created problems in the past with multiformat games
Restricted availability of PlayStation Now
No competing streaming service to xCloud
Not as connected to PC and mobile ecosystems
Dramatic new design takes some getting used to
Only an 825GB intenteral HD
Gamers with a long memory may remember the 1970s and the first generation of video game consoles. The Magnavox Odyssey may not be as fondly remembered as the Nintendo Entertainment System, Sega Mega Drive or Atari 2600, but it kicked off a tradition that still occurs today.
Ever since, consoles have cycled in generations. Each brings with it a huge leap in technology and gaming experiences and no end of excitement.
In November 2020, the eighth generation of consoles will officially close and the ninth generation will begin. The two consoles leading the pursuit for gaming greatness are the Xbox Series X and the PlayStation 5. There is some debate among gamers as to whether the Nintendo Switch was an early entry into the ninth generation, but regardless, it's not trying to compete at the tip of the technical spear like its peers.
For many, it's a case of PS5 vs XSX. Microsoft released many of the details for its Xbox Series X console at the end of 2019 and you can read all about it here. However, Sony waited until 11 June 2020 (US time) to reveal its console and key games to the world. Let's look at what it means for Australians.
PS5 Specs
Manufacturer: Sony Computer Entertainment
Release Date: November 2020
Estimated Price: AU$600 to AU$700 (premium model) AU$450 to AU$550
Estimated Dimensions: 23cm (d) × 10cm (w) × 40cm (h)
Estimated Weight: 4.78kg
CPU: 8-core AMD Zen 2, 3.5 GHz variable frequency
Power: 10.28 teraflops
GPU: Custom AMD RDNA 2-based GPU
Storage: NVMe M.2 825GB at 5.5GB/s to 9GB/s read speed
Memory: 16GB GDDR6 256-bit with 448GB/s bandwidth
Controller: DualSense, PSVR
Features: 3D audio, ray-tracing, 8K ready, HDMI 2.1
Optical: 4K UHD Blu-ray (premium model only)
Compatible: PS5, some PS4, some PSVR
Predecessor: PlayStation 4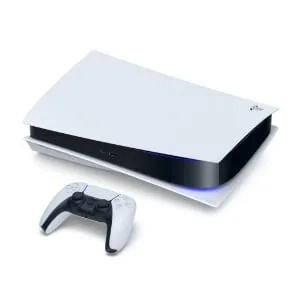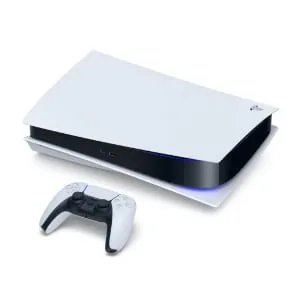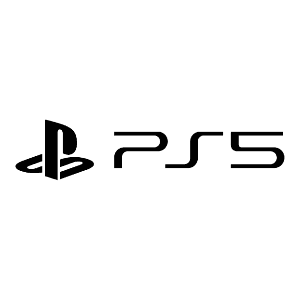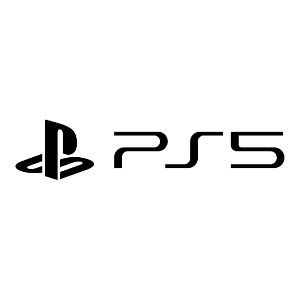 For all your PlayStation needs
Get ready for the PS5 by stocking up on all your PlayStation essentials from these retailers.
eBay
Amazon
Sony
The Good Guys
What is the new PlayStation console called?
Shock-horror, but the new PlayStation console is called the PlayStation 5. For most gamers, it will simply be called the PS5, and really, is anyone surprised? Elsewhere, however, Sony is walking off the beaten track.
The beloved DualShock controller, which has been with us in various iterations since 1995, has received a name change. It's now called the DualSense. In addition, a new Pulse 3D headset will accompany the console as well as a new, as yet unnamed, HD camera. (Unless Sony seriously plans on calling it just HD Camera!)
When is the PlayStation 5 being released in Australia?
The good news is that Australia will be a part of the global launch of the PlayStation 5. At the time of writing, no specific release date has been set for the console outside of "Holiday 2020", which is American slang for pre-Christmas. While the lack of an exact date remains a frustration, history does give us a fair indication of what to expect.
The first PlayStation was released on 15 November 1995 in Australia. The PS2 landed on 30 November 2000. For the PS3, the launch was delayed in Australia, but it arrived internationally on 17 November 2006. The PS4 hit 17 November 2013 in the US and a week later in Australia.
With that legacy in mind, a release in the latter half of November is all but a given. This gives Sony's marketing team plenty of lead-time to position the console ahead of Christmas and to try and get the PS5 into as many stockings as possible.
The only unknown here is the release date of the Xbox Series X, which is also currently pegged as a loose "Holiday 2020" date. Is there a benefit to being first to market? Who will jump first and reveal their hand? Hopefully, we will find out soon.
PlayStation 5 vs PlayStation 5 Digital Edition
At the initial reveal event of the PlayStation 5 console, two versions of the system were revealed: the PlayStation 5 and the PlayStation 5 Digital Edition. It would appear that the only difference between the two consoles is the existence of a Blu-ray disc drive in the former. However, there may be more concessions beneath the hood not yet revealed to help bring the cost down.
As a result, we can expect two price points in Australia. Unfortunately, at the time of writing, neither of these has been revealed. But what can we expect?
How much will the PlayStation 5 cost in Australia?
The existence of the PlayStation 5 Digital Edition is a hint that gamers may be in for quite an investment with the top-tier PS5 device. Sony may feel like it needs an entry-level machine at a lesser price point for those who can't find the cash for the top-tier machine.
However, Sony can't risk going too high with its cost. Those with long memories will remember that the PS3 launched in Australia at the $1,000 mark and consumers turned their back on the console in favour of the Xbox 360. There's also little doubt that purse strings will be pulled tighter than usual this Christmas, with many suffering job uncertainty or loss as a result of the coronavirus economic downturn.
Further to that, the Australian dollar has also plummeted in value in recent months. This compromises our position with the price of imported products.
Thankfully, Sony is releasing its console in a direct head-to-head with the Xbox Series X. This competition will hopefully drive down the price of both consoles. We also know that console manufacturers are happy to take a loss on hardware. There's an understanding that a big install base of players buying lots of games and performing many microtransactions is worth the short-term loss.
With all that in mind, we're hopeful that the PlayStation 5 premium edition will hover around the same price point as the PS4 at launch. Expect a console around the $599 to $649 mark. Then we might see a Digital Edition creep in at a compelling $499.
At this stage, no pricing has been announced for any of the peripherals.
The PS5 price leak details
In mid-June, Amazon France was reported to have gone live with a listing of the PlayStation 5 console. The listing proposed a price point of €499 (approximately AUD$800) for the premium PS5 console and €399 (approximately AUD$650) for the digital PS5 console.
While these prices didn't seem beyond the scope of possibility, the page can no longer be found, and Amazon France has issued a statement saying that the listing was a fake. Slip-ups like this from retailers are rather common, but we'll have to take Amazon at its word and as such, you should ignore these prices.
How to pre-order a PS5
At this stage, pre-orders have not opened for the PlayStation 5. If you see any online store advertising a pre-order option, be wary of handing over any money. With no price or release date yet confirmed, let alone stock availability, no retailer can say with any certainty that it can keep to its PS5 pre-order promise.
As soon as the ability to pre-order a PS5 console comes to pass, we'll compare all your options so you can make the best purchase decision.
Design: Does the PS5 look good?
Bold new look
Designed to stand vertically, but can sit horizontally
Type-A and Type-C USB ports
UHD 4K Blu-ray disc drive on premium model only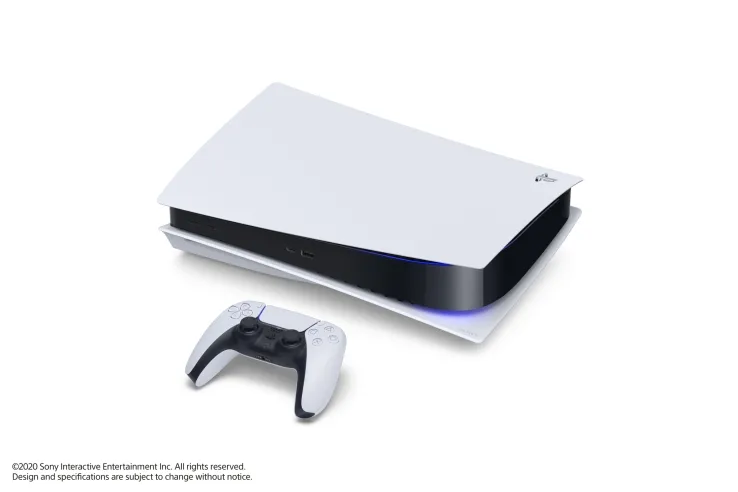 The DualSense controller
Offers haptic feedback and adaptive triggers
Controller has a built-in mic and headphone jack
Touchpad retained and Share button evolved into Create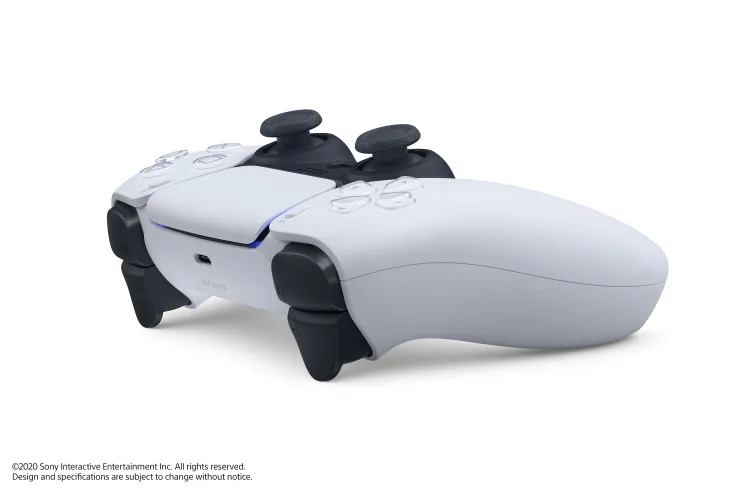 Experience: The PS5 user interface
100% overhaul of the PS4 UI
Will be much more customisable
To offer Netflix-like speed
PlayStation Now and PlayStation Plus support unknown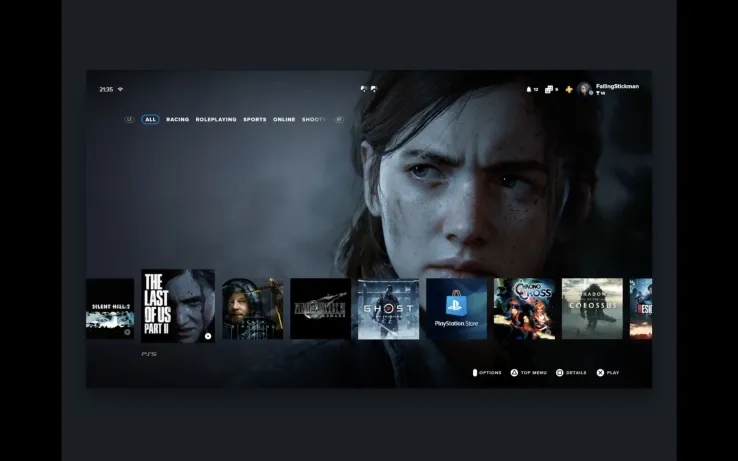 Performance and specs
Eight-core AMD Zen 2 CPU
Custom AMD RDNA 2-based GPU
10.28 teraflops of power
Support for ray-tracing
825GB SSD with 5.5GB/s read speed
8K capable, 4K at 120fps and 3D audio enabled
What games are on the PlayStation 5?
New Gran Turismo, Spider-Man, Horizon, LittleBigPlanet and Ratchet & Clank games
Backwards compatible with the "overwhelming majority" of PS4 games
Japanese studios supporting the PS5
Motion control and virtual reality game support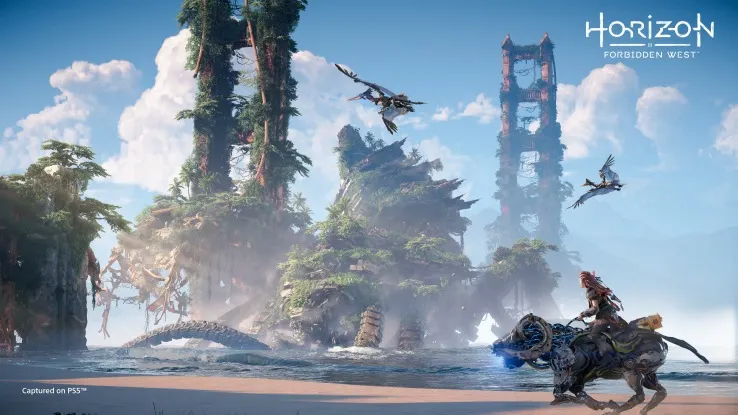 PlayStation 5 peripherals?
New Pulse 3D headset revealed
DualSense charger is a boon
New HD Camera is cute
Will support PlayStation VR headset and games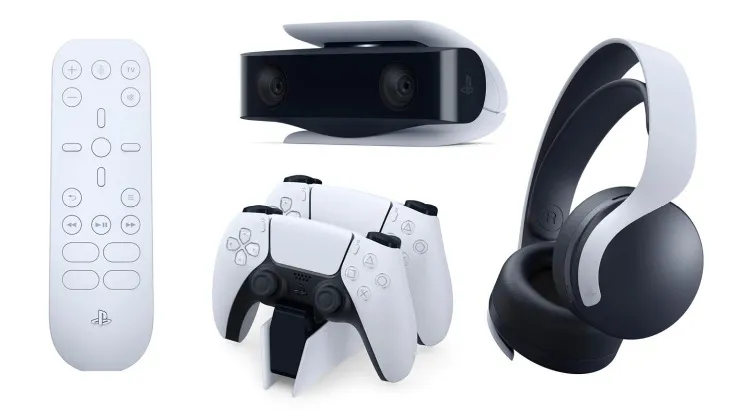 What is Suspended Gameplay and how is it helping climate change?
You may not be aware that Sony has long been partnered with Playing for the Planet, an initiative charged with aligning video gaming with the goals of the UN Environment committee. As part of that, Sony has been working first on the PS4 and PS4 Pro, and now with the PS5, to implement hardware that can reduce power consumption.
"We have made substantial commitments and efforts to reduce the power consumption of the PS4 by utilizing efficient technologies such as System-on-a-Chip architecture, integrating a high-performance graphics processor, die shrink, power scaling, as well as energy saving modes such as Suspend-to-RAM." – Jim Ryan, Sony CEO
For the PS4 generation, Sony claims its efforts have reduced carbon emissions by over 16 million metric tonnes.
For the PlayStation 5, Sony has revealed that its new Suspended Gameplay feature will make the console even less power-hungry than the PS4. The company has not detailed how this feature will work, but it would be fair to assume that when a game is paused, the console will not stay running at full operational power, but will instead micro-sleep in some way.
Sony has said that for every 1,000,000 players that implement this feature, the equivalent carbon emissions of 1,000 homes will be saved. Considering it will also save players money, it would seem like a no-brainer.
List of first-party PlayStation developers
Sony has always kept under its watch a large posse of first-party developers. By first-party, we refer to developers who are owned by Sony, and who are charged with making video games specifically and exclusively (ignoring PC) for the PlayStation consoles. It's only since 2019 that Microsoft has made a concerted effort to catch-up in this regard, meaning that for decades the number of quality exclusives on PlayStation have seen it get a huge advantage in the market.
First-party developers tend to make the best games on a platform. This is because they have intimate access to the actual hardware maker, ensuring that their code can be perfectly optimised and that console-specific features are fully utilised.
Sony also tends to get a lot of other exclusive titles from second-party (developers making games subsidised by Sony) and third-party (independent studios), too. This is largely due to Japanese publishers (Capcom, Sega, Namco-Bandai, FromSoftware) having an affinity to the Japanese-based Sony. But also due to large brand awareness established with the PSOne and PS2, both of which dominated their generations with exclusive titles.
Here is a list of the 13 first-party PlayStation developers and the games they're known for:
Bend Studio (Days Gone, Syphon Filter)
Guerrilla Games (Horizon Zero Dawn, Killzone)
Insomniac Games (Marvel's Spider-Man, Ratchet & Clank, Resistance)
Japan Studio (Astro Bot, Everybody's Golf, Knack, The Last Guardian)
London Studio (SingStar, Blood & Truth, The Getaway, Wonderbook)
Media Molecule (LittleBigPlanet, Dreams, Tearaway)
Naughty Dog (Jak & Daxter, Uncharted, Last of Us)
Pixelopus (Entwined, Concrete Genie)
Polyphony Digital (Gran Turismo)
San Diego Studio (MLB: The Show, ModNation Racers)
San Mateo Studio (Farpoint, Helldivers, SOCOM)
Santa Monica Studio (God of War)
Sucker Punch Productions (Infamous, Sly Cooper, Ghost of Tsushima)
PlayStation Indies program coming to PS5
The PS4 had a very strong indie library, but in terms of Sony's continued support of up and coming developers, it wasn't as strong as the Xbox One. Short on its own first-party developers for most of the last generation, Microsoft put plenty of funding into the indie scene. The ID@Xbox program was the conduit through which many aspiring developers found the support they needed to get seen.
On 2 July 2020, Sony announced it would match the Xbox program with its own indie-focused initiative. It's called PlayStation Indies and will look to be nurture, support and showcase indie games on the PS5. Nine games were revealed alongside the PlayStation Indies announcement.
Worms Rumble (PS5, PS4)
Haven (PS5, PS4)
Carto (PS4)
Recompile (PS5)
Where the Heart Is (PS4)
Maquette (PS5, PS4)
Heavenly Bodies (PS5, PS4)
Creaks (PS4)
F.I.S.T.: Forged In Shadow Torch (PS4)
"Our goal is to make PlayStation the best place to develop, find, and play great indie games. I have been working closely with all departments at Sony Interactive Entertainment to elevate our efforts to help make indie developers' lives easier and their titles shine in this super competitive videogame market." - Shuhei Yoshida, Sony president.
How soon will the PS5 be out of stock in Australia?
It would be a weird question in any other year, but in 2020, it has become rather pertinent. The arrival of COVID-19 and the coronavirus pandemic has had a massive impact on the industry. Not only were many of the console production facilities, or more accurately the production facilities for the many parts within a console, impacted, but so too were the teams working on the launch itself.
While it has not been officially confirmed, there has been a steady stream of rumours suggesting that stock levels for the PS5 (and the Xbox Series X) could be limited in the initial months. If demand is high, we may see shortages deep into 2021. And if we're being fair, Australia is unlikely to receive priority shipments over Japan, the US and Europe.
With that in mind, if you're committed to getting a PS5 on launch day, you should seriously consider pre-ordering.
PlayStation 5 review: Early impressions
Sony cleaned up in the current-generation of consoles, with the PS4 more than doubling the sales of the Xbox One. With that in mind, the company could have played it safe and kept-on going in the same direction. But it hasn't, which gives us pause to declare it a clear favourite heading into the next-generation.
On paper, the PS5 isn't as powerful as the XBX, but the company is adamant it is customising and optimising the hardware in such a way as to make for a machine that is, in practice, superior. Without getting into the techno-babble, this is a definite possibility. However, we've been here before. Sony veered away from off-the-shelf hardware with the PS3 and it backfired dramatically.
The new design is also a bit of a shock to the system, but it's a grower and is becoming more digestible by the day. There's no doubting that Sony has the first-party quality to really deliver with exclusives games, too. And it stands the console in good stead that major middleware solution Unreal Engine is in the PS5's court. Plus, the compatibility and functionality of PSVR is still a huge win for the PlayStation.
At the time of writing though, there's big questions left unanswered. What is the launch line-up? How much will the PS5 cost? Will there be a competitor service to Xbox Game Pass or xCloud in the offering? What will the UI be like?
Needless to say, our initial PS5 review impressions are positive. Sony is being bold and brave with the PlayStation 5, which will, at the very least, ensure a new kind of experience that we can't wait to get our hands on.
PS5 FAQs answered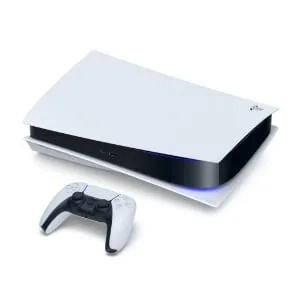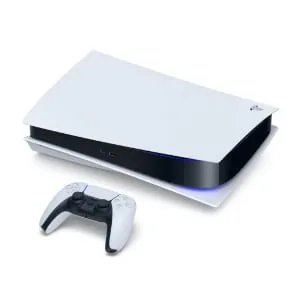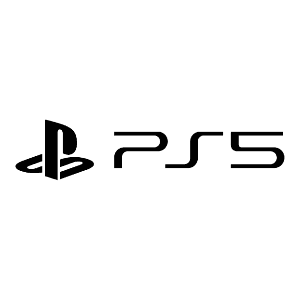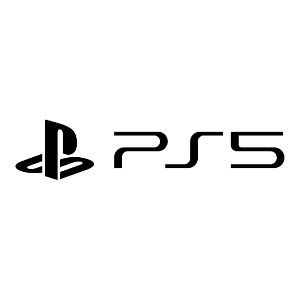 For all your PlayStation needs
Get ready for the PS5 by stocking up on all your PlayStation essentials from these retailers.
eBay
Amazon
Sony
The Good Guys
Related Posts