PlayStation 5 vs Xbox 2020: Performance, price and games compared
In late 2020, the new PlayStation 5 and Xbox Series X will finally go head to head. So who will win the next video game console war?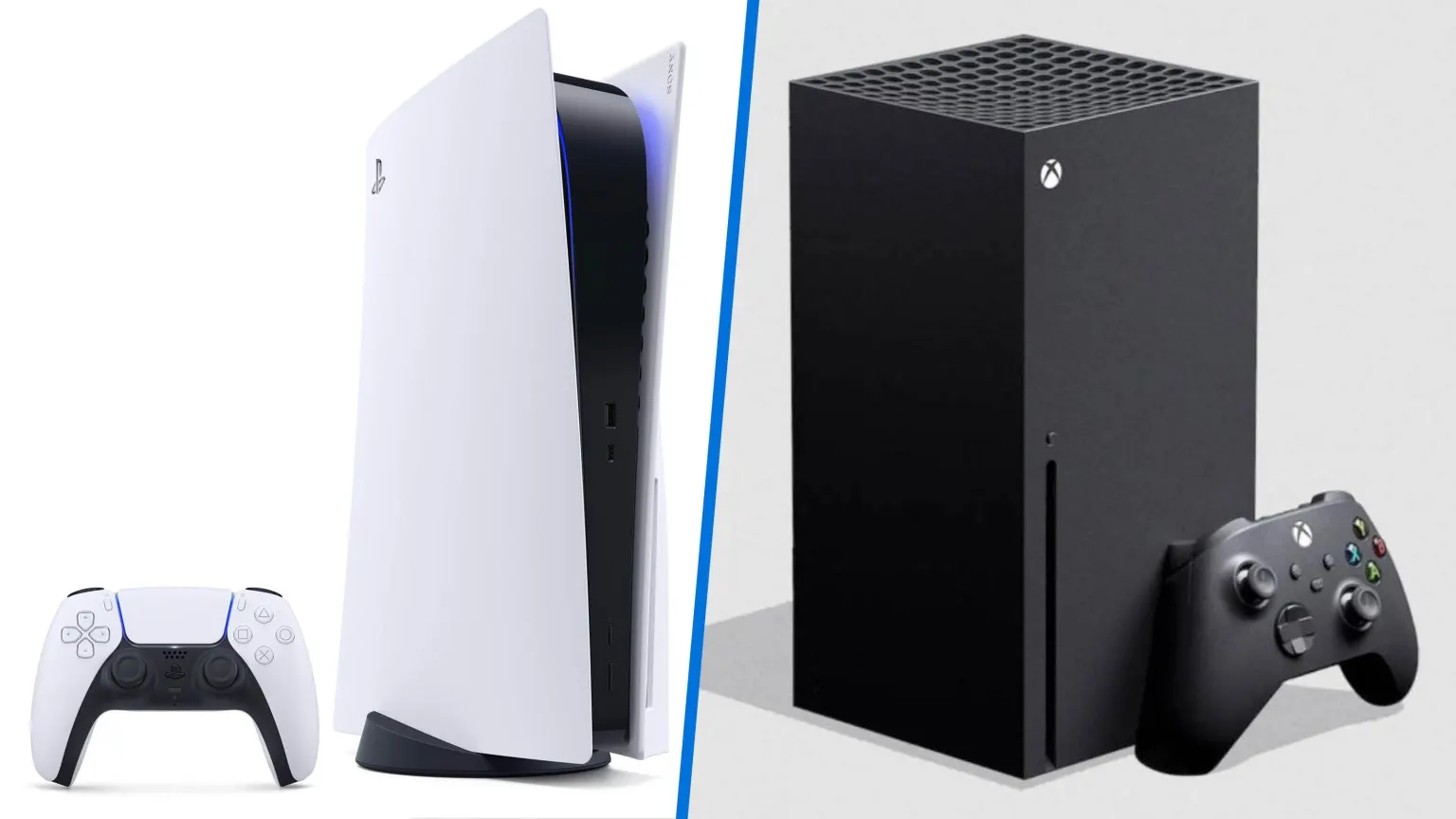 PlayStation 5 vs Xbox Series X
The world of video gaming will be forever changed in November 2020. The PlayStation 5 (PS5) and the Xbox Series X (XBX) are expected to launch and will usher in the ninth generation of consoles. Which one will you get?
When it comes to PlayStation 5 vs Xbox Series X, you'd think an understanding of what went down in the last generation of gaming might serve to inform one's purchasing decision. That logic is debatable. If history has taught us anything, it's that the fortunes of a console producer can be completely reversed, regardless of how successful they are in the market today. All it takes to cause mass desertion is one boneheaded feature, one ill-advised user policy, one delayed blockbuster game or a misguided marketing campaign. Such events can instantly reverse your fortunes.
We've seen this occur time and time again, ever since the original Xbox launched in 2001. Back then, Microsoft was a newcomer underdog that had to go against the juggernaut that was the PlayStation 2 (which went on to become the world's most sold console). Interestingly, the generation that followed saw Sony fumbling with an overpriced and difficult-to-program-for PS3, thus allowing the Xbox 360 to dominate.
Microsoft then squandered all of its amazing gains in the generation that just passed us with Xbox One X. Long story short, it focused far too heavily on being a must-be-online media box. (And then there was that tightfisted stance on game sharing.) End result: to date the PS4 has outsold the Xbox One nearly 2 to 1.
All that being said, it'd be foolish to assume that the game can't be radically table-turned again. In the following guide, we compare what we know about both consoles thus far, including their performance, controllers, design, games and pricing.
---
PlayStation 5 vs Xbox Series X: Performance
This is tough to speak on right now, given there are no finished games to benchmark or hardware teardowns to scrutinise. And hey, even if we did have all of the tech stats in front of us, history has told us that sometimes those numbers and components can lie. Unforeseen hardware bottlenecks can dampen performance. Quirky software solutions can milk more power than you'd otherwise thought possible. Sometimes you just need to have them both side by side, powered on, and playing the same game to compare.
When official hardware specs first started trickling out, it seemed as if the Xbox Series X was substantially more powerful than the PS5. Microsoft's beast will be launching with the latest AMD Zen 2 and RDNA 2 architectures making it capable of 8K gaming. It will also come packing a custom 1TB SSD for much faster load times.
However, we've since learned more about what's beneath the PS5's hood and it looks to be every bit as impressive as the XBX. This is thanks to an ultra-high-speed SSD and integrated custom I/O system that is rumoured to beat the very best gaming PCs on the market. The benefit of this cutting-edge hardware will be much larger and realistic looking worlds with almost no load times.
PlayStation 5 vs Xbox Series X: Controllers
The Xbox Series X will ship with what looks like a slightly smaller version of the controller you get with an Xbox One X. The only switch-ups we know of include a dedicated Share button and haptic feedback. The D-pad has also been redesigned from a cross shape to a circle style that's more in line with an Xbox Elite controller.
The PS5 controller represents a bigger departure, at least visually. While the DualShock 4 was virtually indistinguishable to the DualShock 3, Sony has gone with a new look and name for its new controller. Dubbed the 'DualSense', it's the first PlayStation controller to dispense with the iconic coloured shape buttons. Like the XBX controller, DualSense promises haptic feedback (as opposed to the DualShock 4's rumble technology) and there are adaptive triggers on the back for an added layer of immersion. Other improvements include a Create button (which replaces Share), an improved microphone array for headphone-free online chat and an ergonomic design for a variety of hand sizes.
If you want a better idea of what the latter look like, you need only look to the new clip-on attachment that was recently released by Sony for the Dualshock 4. It seems like a conscious effort to bring the old controllers up to the new standard (and may even indicate that our PS4 controllers could be reusable on PS5).
PlayStation 5 vs Xbox Series X: Design
While the technological innards of a video game console are usually every gamer's primary concern, let's not discount the importance of looks. After all, if a console has been forged to be a fugly monstrosity, you're the one who'll be forced to look at it for the better part of a decade as it leers at you from your entertainment unit.
Microsoft gave its grand reveal of the Xbox Series X back in 2019. It's a monolithic, tower-like beast with a green-lit top that errs towards the convex "inhaling" design aesthetic that was used with the Xbox 360. So much so that it gives the impression of being a console that's outright expected to be only vertically stood, which isn't really the way consoles have been up until now. (Vertical consoles don't fit in entertainment units, you see.)
There's method to this madness, however. A PC tower-style configuration will (according to Microsoft) allow the XSX to be as quiet and efficient as possible while also being crammed to the hilt with next-gen components.
(Note: You can stand almost any console from the PS2 onwards upright, but they also offer a central, symmetrical horizontal stance. It's been confirmed that your XSX will function perfectly fine if you keel it over on its flank. Just expect one viewing angle of it to look amazing and the other to look considerably more boring.)
Sony only very recently unveiled its console and the online reaction to the new look has been mixed. Unlike the XBX, the PS5 appears to require a stand if you want to position it vertically. The black and white colour scheme and curvy chassis is reminiscent of an Alienware gaming PC. (Or a cheaper Alienware knockoff.) We've only seen a few official renders at present, so hopefully it looks better in the flesh, so to speak. An all black version is also rumoured to be in the works, which may be the more attractive choice.
Interestingly, Sony will also be launching a digital-only version of the console with no optical drive. While this isn't a new concept, it's the first time that a disc-free version has been launched alongside the main console. It's expected that Microsoft will return fire, but that has not yet been confirmed. It's digital-only console is said to be the Xbox Series S.
PlayStation 5 vs Xbox Series X: Games
Sony has officially unveiled more than 30 games for the PS5, although it's not clear whether all of these will be available at launch. Notable titles (not all of which are exclusive) include Horizon: Forbidden West, Godfall, Marvel's Spider-Man: Miles Morales, Sackboy: A Big Adventure, Ratchet & Clank: Rift Apart, Marvel's Spider-Man 2, Resident Evil 8: Village, Diablo IV, NBA 2K21, Ghosts of Tsushima and NBA 2K21. You can check out more PS5 games over on our list of confirmed titles.
The Xbox Series X also looks to have an impressive games lineup. As mentioned, some of the games above are by third-party developers and are almost certain to arrive on the XSX, too. We also know that we'll be digging into Halo Infinite, Senua's Saga: Hellblade II, Everwild, Forza Motorsport 8 and more as console exclusives. You can find a full list of over 45 Xbox Series X games here.
PlayStation 5 vs Xbox Series X: Price
It's still early days on this, so the best we have are placeholder guesstimates of retailers. The ballpark for the Xbox Series X is US$400-$450 - but nothing has been confirmed one way or another.
While the previous console generation came in cheaper than its predecessor, we wouldn't be surprised if this trend was bucked due to the cutting-edge bespoke architecture in both consoles. There has been hushed speculation that the PS5 could top $800 putting it close to the exorbitant $1000 price tag PlayStation 2. The fact that Sony is simultaneously launching a cheaper, disc-free version heavily suggests it knows the RRP will be a stumbling block.
Whatever the price ends up being, it's likely that the difference between both consoles will be negligible. (Think $50-$100.)
PlayStation 5 vs Xbox Series X: Specs comparison
Below is a table that compares all the key specs and information. We've marked where specs are rumoured rather than confirmed. So look for an asterisk and make a note of the fact that some specifications are yet to be confirmed.
| Specs | Xbox Series X | PlayStation 5 |
| --- | --- | --- |
| Power | 12 teraflops | 10.28 teraflops |
| CPU | 8-core custom 7nm Zen 2, 3.8 GHz | 8-core AMD Zen 2, 3.5 GHz variable frequency |
| GPU | Custom Radeon RDNA 2 GPU, 52 CUs @ 1.825 GHz | Custom AMD RDNA 2-based GPU |
| Memory | 16GB GDDR6 SDRAM with 320mb bus; broken into 560GB/s bandwidth (10GB of memory) and 336GB/s (for 6GB of memory) | 16GB GDDR6 256-bit with 448GB/s bandwidth |
| Storage Size | NVMe M.2 1GB at 2.4GB/s (raw) to 4.8GB/s (compressed) read speed | NVMe M.2 825GB at 5.5GB/s to 9GB/s read speed |
| Optical | 4K UHD Blu-ray | 4K UHD Blu-ray (premium model only) |
| Backwards compatibilty | PS4, PSVR | Xbox One, Xbox 360, Xbox |
| Features | Dolby Atmos, 3D Audio, DirectX 12 Ultimate, ray tracing, 8K ready, HDMI 2.1 | 3D audio, ray-tracing, 8K ready, HDMI 2.1 |
| AV output | 8K, 4K @ 120Hz | Currently unknown |
| Estimated dimensions | 30cm x 16cm x 16cm | 23cm × 10cm × 40cm |
| Estimated weight | 4.45kg | 4.78kg |
| RRP | TBA | TBA |
How do the PS5 and XSX compare with Nintendo Switch?
Though they're technically in the same generation of console gaming, the PS5 and XSX are worlds apart from what is offered on the Nintendo Switch. The former two are about raw horsepower and up to 8K gaming, whereas Nintendo has carved out its own unique handheld/console hybrid niche in the market.
Frankly, the gaming experiences you'll get between these two camps will be night and day, visually speaking. We're talking Ultra High Definition hyper-realism versus quirky, barely 1080p cartoony eye candy.
We certainly wouldn't go so far as to suggest one way of gaming is superior to the other – because Nintendo punches way, way above its weight in the entertainment stakes. In fact, Nintendo arguably has the most talented developers in the world working on exclusive titles. But yeah, definitely factor in a huge graphical discrepancy into your purchase decision.
---
Related Posts