How to expand PS5 storage
The PlayStation 5 console comes with an internal NVMe SSD that doesn't offer much storage space, so how do you upgrade and expand its size?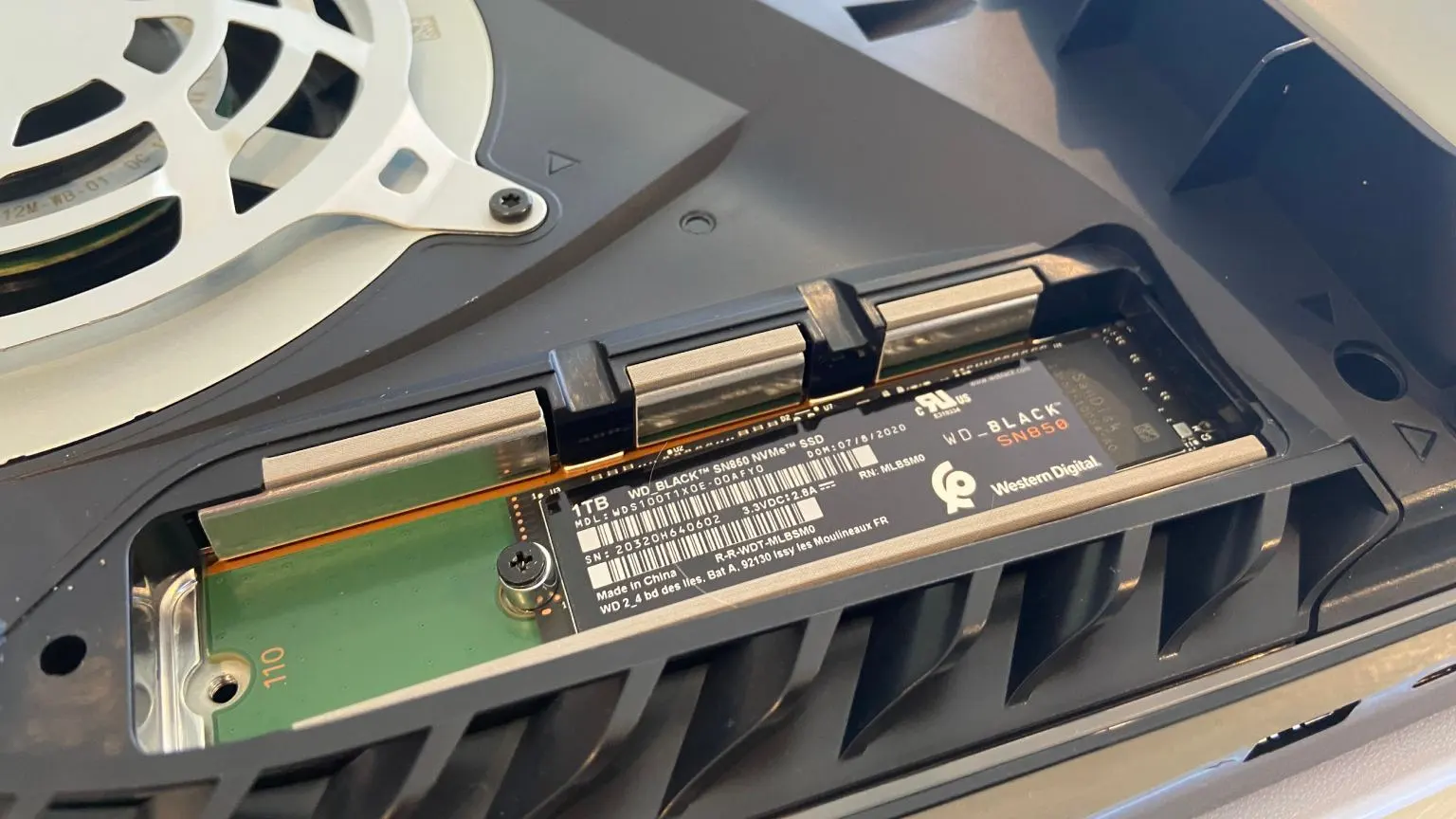 We're reader-supported and may be paid when you visit links to partner sites. We don't compare all products in the market, but we're working on it!
The PlayStation 5 video games console from Sony comes with a revolutionary PCIe Gen 4 M.2 NVMe SSD internal hard drive. It's great for next-gen features, but it's very limited in size. In fact, after the operating system is installed, you're looking at just 664GB of space. And that's not just to store games, but other media and any screenshots or videos you take as you play.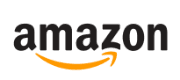 Save big on your next SSD purchase at Amazon.
If you look at our list of install sizes for PS5 games, it'll be immediately obvious how claustrophobic that 664GB feels. Many next-gen games, in particular popular blockbusters, are well over the 100GB mark each. We need more PS5 storage space.
If you've caught our PS5 review, you'll know there is plenty to love about the console. However, while the internal NVMe SSD facilitates many of its most enjoyable features, it was too expensive for Sony to include enough space on it to last gamers very long. So, how can you upgrade?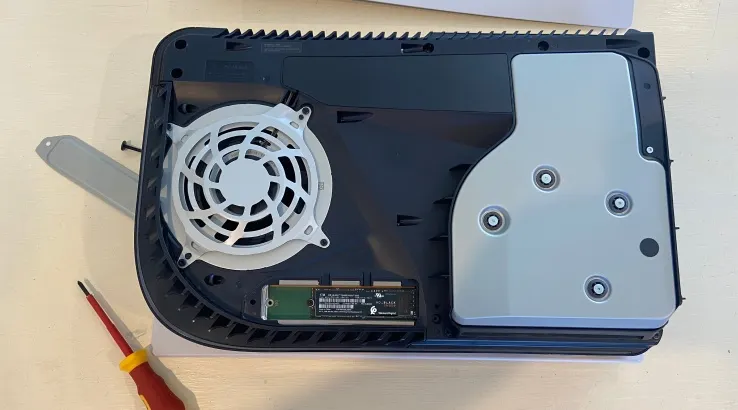 3 ways to expand your PS5 storage
There are three ways you can expand your storage space so you can have more games available on demand when playing your PS5. But only one of them really delivers what you want and as of the time of writing, it's not even available yet. Boo!
There is a PCIe expansion slot in the PlayStation 5 you can fill with a compatible PCIe Gen 4 M.2 NVMe SSD card.
You can plug in an external SSD hard drive
Or you can plug in a portable HDD storage solution.
I'll go into more detail on these options further down, but here's a quick snapshot below. A note about read speeds; internal storage solutions plug straight into the console, but external solutions go through a USB cable. Now, USB 3.0 is capped at 625MB/s, with the latest USB 3.1 – which is available on PS5 – capped at 1.25GB/s. Something to keep in mind.
| PS5 storage expansion | Read Speed | Can PS5 games be played from it? | Can PS4 games be played from it? | Can PS5 games be stored on it? | Can PS4 games be stored on it? |
| --- | --- | --- | --- | --- | --- |
| PS5 internal NVMe | 5.5GB/s to 9GB/s | Yes | Yes | Yes | Yes |
| External SSD (USB 3.1) | 500MB/s to 1GB/s | No | Yes | No | Yes |
| External HDD (USB 3.1) | 60MB/s to 160MB/s | No | Yes | No | Yes |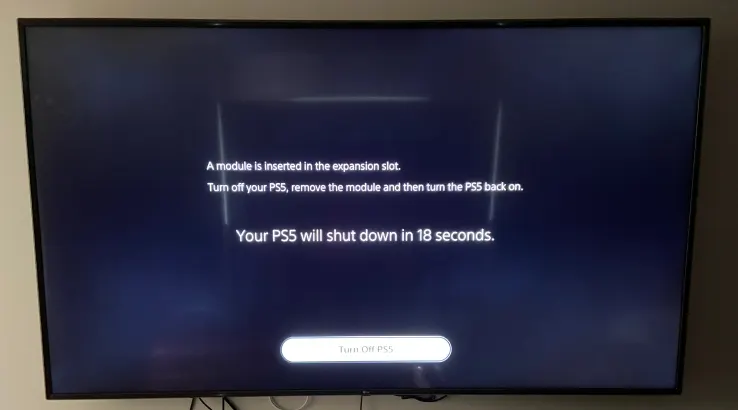 PS5 internal HD space not yet expandable
Despite the obvious flaw in the PS5's design being its limited internal storage space, Sony didn't have its ducks in a row at launch when it comes to expansion. Yes, you can buy a PCIe Gen 4 M.2 NVMe SSD card and plug it into the PS5. I've done it myself! But the PlayStation 5 doesn't yet recognise it. You get an error message (see above).
Sony has confirmed that support for internal SSD upgrades will come in a future firmware update, but has not confirmed when that will be. It also hasn't confirmed what cards will be compatible. The most likely candidate at his point is the WD Black SN850. It's up to spec, being a PCIe Gen 4 M.2 NVMe SSD card, as well as offering a read speed up to 7GB/s. Plus, I spoke to WD directly, which confirmed that the SN850 is currently with Sony for certification.
Surely it won't be too long before this feature is enabled. As you'll read below, there are two additional means of expanding your storage, but they're very limited in the experience they can offer.
Is installing an internal PS5 HD easy?
The good news is, when the firmware update does land and third-party hard drive manufacturers have their products certified, expanding the PS5 storage is simple. It looks complicated, but it's within the skills of all of you. The PlayStation 5's white cover can be removed with ease. The system Sony has come up with works a treat and if you, like me, are worried you'll break it in the process, don't be.
Once the cover is off, the hard drive expansion bay is easily accessible. All you need is a small screwdriver. You remove the cover plate, slot the card into place – which is obvious – then screw it all back down. The cover for the PS5 clips back on even easier than it clips off, so the process is much quicker and simpler than many had anticipated.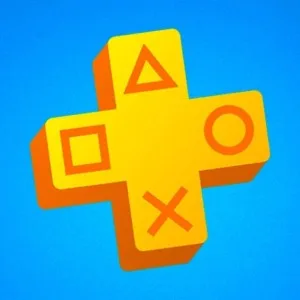 If you want to play your PS5 online, then you need a PlayStation Plus subscription. As a bonus, you will get 18 free backwards-compatible PS4 games to download and play as soon as you sign up.
How much does it cost to buy an internal SSD for PS5?
Assuming that the WD Black SN850 will be the first available internal SSD storage expansion option for PS5, we can get a gauge on how much it will cost. The SN850 comes in three sizes: 500GB, 1TB and 2TB. You can expect to pay $225, $419 and $839 respectively.
Using a portable SSD drive for PS5 storage
With an expansion to the internal SSD not an option, you can look to a portable SSD as your next best option. It's chalk and cheese when comparing it to the speed of the internal PCIe Gen 4 M.2 NVMe SSD card. Portable SSDs have a read speed around 500MB/s ranging up to around 1GB/s at the top end. It's well short of the 5.5GB/s speed of the internal HD, which is why portable drives can't deliver the true PS5 experience.
It means playing a game off a portable SSD (or HDD for that matter) won't give you fast loads, the full gamut of visual and audio experiences or even expansive worlds at high resolutions and framerates. Although an external SSD drive will do all the above a lot better than an HDD. The latter's read speeds are considerably slower again.
At the time of writing, only PS4 games can be stored and played off the portable SSD. You can't play PS5 games on it – or PS4 games you've upgraded to PS5 versions – even sans the next-gen features. You can't even store the screenshots and video capture on the external HD, and that's just a jpg or an mp4! It's a phenomenal oversight, really.
Sony has indicated it is looking at a workaround for this problem, thankfully. But you'll still never be able to get the proper PS5 experience off a portable SSD even when you can play directly from it.
As such, you may be asking why you'd even entertain the idea of a portable SSD for your PS5. But it can still come in very handy. You can:
Store all your backwards-compatible PS4 games on the external SSD, including the 18 excellent titles you get for free as part of the PS Plus Collection.
Move PS4 games already on your internal HD to the portable SSD when they are not in use. This means when you want to play the game again in the future with all the trimmings, you don't have to download it from scratch.
How much does it cost to buy a portable SSD?
Again, the price here varies greatly. Factors that can influence price include:
The size of the hard drive
The reputation of the manufacturer
Any cosmetic enhancements (like LED lights)
Security features
Read speed
Output options
Waterproofing
Case durability
Any thermo/cooling options
For a 1TB portable SSD, expect to find solid options in the $150 to $250 range.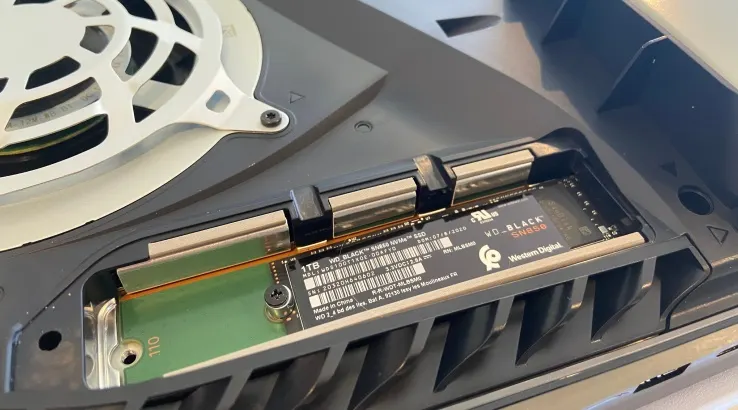 Using an external HDD for PS5 storage
The final option, and most cost-effective, is to use a portable HDD. These function much like an external SDD, but are a lot slower. The read speed can be anywhere between 50MB/s and 160MB/s, which is a long way off what is desired. It'll work, but if you can stretch to a portable SSD, that would be ideal.
How much does it cost to buy a portable HDD?
Many of the same factors you're looking at with a portable SSD will impact the price of a portable HDD. For a 1TB option, expect to pay between $50 and $80, making it the cheapest way to expand your PS5 storage.
Type-A vs Type-C external hard drives
The PS5 comes with both Type-A and Type-C USB ports, and so do external HDD and portable SSD solutions. Type-C is the more recent and faster option, offering transfer speeds up to 10GB/s. However, a USB 3.0 Type-A cable can still deliver 5GB/s, which is well beyond the speeds the hard drives themselves can handle. It doesn't matter which one you use for PS5 storage.
The main advantage of going with Type-C in this instance is that the cable isn't as fiddly and it's more future-proof.
Again, Sony has made a design decision that puts an asterisk on choosing Type-C. The only Type-C port on the PS5 is dead centre in the middle of the front. Argh! It means if you select this option, you can't discretely hide your portable hard drive at the back of the machine where no one can see it.
More guides on Finder