This week in streaming: Unholy televangelists and real-life Fast and Furious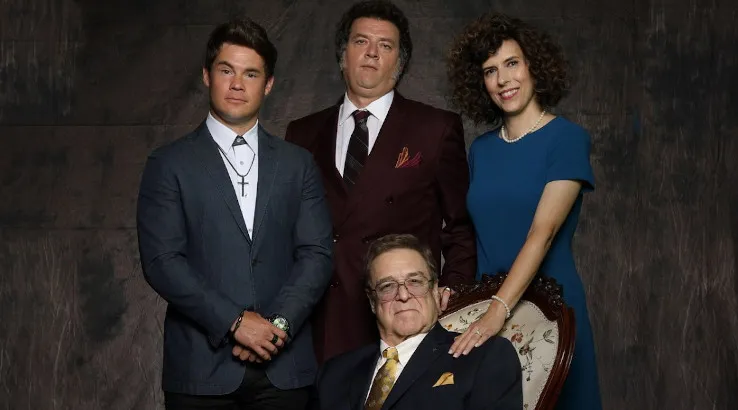 Don't do this at home, kids.
Despite being a relatively quiet one on the streaming front, there are still a few standout new releases worth tuning in for this week.
Netflix races out of the gate with the premiere of its new reality TV series Hyperdrive. Pitched as The Fast and the Furious in real life, the show sees ambitious drivers from around the world compete on an enormous vehicular obstacle course, navigating challenges like massive see-saws, narrow cargo container tunnels and gauntlets criss-crossed by swinging cars.
Shifting down a few gears, the first season of The Split arrives in full on Stan this week. A BBC production, the show follows a family of female divorce lawyers competing with each other for high-profile cases. Created by Abi Morgan of The Iron Lady fame, the series thrives on interpersonal drama and plenty of British black humour.
Foxtel brings a similarly dark comedy to the digital airwaves this week in the form of The Righteous Gemstones. Created by and starring Danny McBride (Vice Principals), the HBO series follows the titular Gemstone family as they manage one of the largest televangelist empires in the world. Behind the scenes, though, the family is as petty and self-centred as they come, lying, cheating and stealing to satisfy their lust for power and riches.
If those titles don't pique your interest, check out all our top picks below.
For a complete schedule of upcoming programming, check out our list of everything coming to Aussie streaming services in August 2019.
---

Wednesday 21 August
Hyperdrive Season 1
Genre

Reality TV
Runtime

N/A
IMDb

N/A
Netflix synopsis
Elite street racers from around the world test their limits in supercharged custom cars on the biggest, baddest automotive obstacle course ever built.
---
American Factory
Genre

Documentary
Runtime

1hr 55mins
IMDb

6.9
Netflix synopsis
The acclaimed film takes a deep dive into a post-industrial Ohio, where a Chinese billionaire opens a new factory in the husk of an abandoned General Motors plant and hires two thousand blue-collar Americans. Early days of hope and optimism give way to setbacks as high-tech China clashes with working-class America.
---
Friday 23 August
Rust Valley Restorers Season 1
Genre

Documentary
Runtime

N/A
IMDb

8.0
Netflix synopsis
Old-school auto enthusiast Mike Hall, his pal Avery and son Connor go the extra mile to restore retro cars – and hopefully turn a profit.
---

Friday 23 August
The Split Season 1
Genre

Drama
Runtime

1hr episodes
IMDb

7.3
The Defoes, a family of female divorce lawyers, are forced to face their past following the return of their estranged father after a 30 year absence.
---

Tuesday 20 August
The Righteous Gemstones Season 1 premiere
Genre

Comedy
Runtime

N/A
IMDb

7.7
The new comedy centres around a world-famous televangelist family with a long tradition of deviance, greed and charitable work – all in the name of the Lord Jesus Christ.
---
Speed Kills
Genre

Action, Crime
Runtime

1hr 42mins
IMDb

4.1
Speedboat racing champion and multimillionaire Ben Aronoff leads a double life that lands him in trouble with the law and drug lords.
---
---

No notable new releases coming to hayu this week.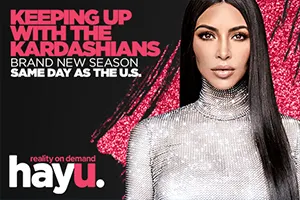 Watch the latest reality TV with a 30-day free trial
from hayu
Take advantage of hayu's limited 30-day month trial and access thousands of hours of Keeping Up With the Kardashians, Made in Chelsea and so much more.
View details
---

Friday 23 August
#IMomSoHard Live
Genre

Comedy
Runtime

N/A
IMDb

N/A
Amazon synopsis
#IMomSoHardLIVE will feature Kristin Hensley and Jen Smedley of the viral web series #IMOMSOHARD, filmed live at the Pabst Theater in Milwaukee, WI. The two share their honest and self-effacing humour on topics ranging from friendship, periods, sex after marriage, body image and their failures at parenting.
---
Alonzo Bodden: Heavy Lightweight
Genre

Comedy
Runtime

N/A
IMDb

N/A
Amazon synopsis
In Alonzo Bodden: Heavy Lightweight, Bodden isn't afraid to talk about everything: from topics like slavery to cell phones, the #MeToo Movement to millennials, Kanye to Taco Bell and a little bit about Israel too.
---
Thursday 22 August
Asylum City Season 1
Genre

Crime, Drama
Runtime

40min episodes
IMDb

7.7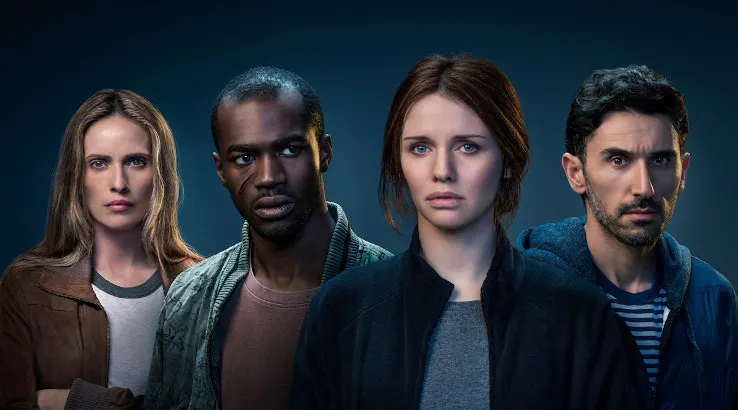 Image credit: IMDb
SBS synopsis
Based on the best-selling novel by the same name, Asylum City is set in the underworld of refugees and asylum seekers - those looking to help them and those who take advantage of their plight.
---
Latest streaming headlines