Telstra TV 3 review: Is the third time the charm?
Telstra's updated Telstra TV set-top box continues to improve, but its pricing and lack of casting features remains a problem.
Quick Verdict: The updated Telstra TV does a good job of covering most of the streaming TV essentials, but Telstra's tight grip on additional apps and video casting means that there are still better options, and it's best suited for those who can score one cheap on a broadband contract.
The good
Support for Netflix, Foxtel, Kayo and Stan in one box
Direct TV control from remote
TV Tuner with rewind functionality
Telstra TV mobile app works well
The bad
Video casting is hit and miss
No 10 All Access or Amazon Prime video support
Intermittently slow to respond
---
Telstra was an early player in the self-branded TV set-top box market with the Telstra T-Box, launched all the way back in 2010. To put it politely... it wasn't very good.
Telstra learned from its mistakes and hooked up with US-based set-top box maker Roku for its Telstra TV branded set-top boxes, now into its 3rd generation.
There's only a few tweaks around the edges that will be immediately apparent if you've used a prior Telstra TV device, but for essential streaming viewing this is a fair choice, especially if you can score it as part of a broadband deal.
Telstra TV 3: Design
Essentially the same box as the Telstra TV 2.
Remote is now Wi-Fi connected.
Telstra upsized the Telstra TV between the launch model and the Telstra TV 2, but there's ostensibly not much perceptible difference with the 3rd generation model. It's the same flat dinner plate design as the Telstra TV 2. That means it's a little larger than some competing set-top boxes, with the same small purple Roku flag sticking out of the side. That's because of Telstra's tie-up with US streaming box mavens Roku. What you get when you acquire a Telstra TV 3 is basically a Roku box running custom Telstra firmware.
In connectivity terms, the Telstra TV hooks up to any HDMI-compliant TV, as well as optional Ethernet, power and a single USB port that's used for media playback with the Roku browser app. The Telstra TV 3 is still a larger device by streaming box standards, although it's not quite as big as, say, the Fetch Mighty.
Telstra has slightly redesigned the remote control you get with the Telstra TV 3 as well. It still features the same squishy buttons, making it feel a little cheap. There are direct access buttons for Foxtel and Netflix at the base, and they're joined by power buttons that can control your TV and potentially sound system as well through HDMI CEC.
That will depend on the features of your TV and the HDMI port you're plugging through, but if the Telstra TV 3 is going to be your sole TV set-top box, it does work quite well. Side mounted volume and mute buttons can also control your audio. I tested on a Sony 4K TV with a Sony amp hooked up, and the Telstra TV 3 remote had no issues with that combination for control purposes.
Back to top
Telstra TV 3: Install
Simple screen-based installation.
Lots of updates first time out.
May be twitchy if you're using an HDMI switch.
Installation of the Telstra TV 3 is mostly easy.
On a physical level it's just a matter of plugging in HDMI, antenna and power cables, along with optional Ethernet if you're not going to connect via Wi-Fi. I did hit an issue using an HDMI switch with the Telstra TV 3 at first while it was negotiating its resolution choice and stuck itself in a loop. This was rectified by temporary direct connection via HDMI, and then dropping it back into the switch afterwards.
The installation process also required a surprising number of application updates, even for a new box. If you're on a slower broadband connection, that might take a while. Somebody at Telstra clearly has a sense of fun though because between the regular App updates, there's also mention of "maximising the fun factor" and similar upgrades.
You'll also need to be on Telstra broadband. Where previous Telstra TV boxes have required your Telstra login, the Telstra TV 3 simply detected that it was running on Telstra broadband – HFC in my testing case – and automatically applied my Telstra ID. Telstra representatives told Finder that the Telstra TV 3 should continue working for consumers who shift away from Telstra broadband, but that the voice search features would stop working. In any case, in the first instance you're going to need to be a Telstra customer anyway.
The Telstra TV 3 comes with an inbuilt single TV tuner, and installation there is no more complex than plugging in an antenna cable and allowing it to scan for local channels.
Back to top
Telstra TV 3: Performance
Good support for many of the streaming essentials.
No video casting capability.
App store only has a few additional apps.
Rewind feature only works if you're already watching a show.
On the streaming side, once it's up and running, by default you'll find apps for access to Netflix, Foxtel Now, Stan, 7 Plus, SBS On Demand, 9Now, YouTube, Red Bull TV, 10Play, Zoo Moo, Kayo and Crunchyroll.
Store
Discount

Kayo Sports

Stream Kayo FREE for 7 days

Take Kayo Sports for a spin and stream over 50 sports live, plus get 15,000+ hours of on-demand archives.

Last verified
There's also an optional app store where you can add further streaming services such as hayu, animelab, NBA, AFL, UFC, DocPlay, Vimeo and just a handful more. If you've got a home Plex server, the Telstra TV 3 can talk directly to that as well.
Now, that's likely to cover many of the streaming needs of most users, but by no means all of them. At launch there's no support for 10 All Access, for example. Now, that's a newer service, but Amazon Prime Video certainly isn't, and it's notably missing too.
Even with the additional apps you can access, it's certainly a smaller list than on competing Android TV boxes. If Telstra's past history is any guide, don't expect the list to suddenly explode with all the choices you'd get on a regular Android set-top box.
It's an issue somewhat exacerbated by the fact that the Telstra TV 3 doesn't fully support "casting" content from other sources in the way that a Chromecast or Apple TV does. For those platforms, even if there isn't direct app access, you can usually sidestep it by pushing your preferred content through a mobile, tablet or computer. At first I thought that casting wasn't a feature of the Telstra TV 3, but it's annoyingly a bit more complex than that. Some applications, such as YouTube will see the Telstra TV as a valid casting option from mobile devices, but others -- including Netflix, WWE Network and Amazon Prime Video will not. It's a guessing game, and the last thing you want when you're being a couch potato is having to guess whether your streaming service will see the Telstra TV 3 or not.
Telstra is also opting to rebrand its Telstra BigPond Movies service into Telstra TV Box Office. It's still a mix of rental or purchase digital movie and TV options. As a launch promotion, Telstra will gift early adopters of the Telstra TV 3 with $125 in credit to spend on rentals through the renamed service.
Telstra has added some functionality for fans of broadcast TV, with the ability to jump back up to 30 minutes in a given program.
However, the Telstra TV 3 isn't a personal video recorder. It's just holding a buffer of whatever's been broadcast on a single channel at a time. That means if you've been watching a broadcast and you get distracted, you can go back to catch up, but not on a different channel to the one you've been watching.
The buffering/rewind feature also only runs when you switch over to the TV tuner, so if you realise that your favourite non-streaming show has been going for 15 minutes, you can't switch to the tuner, even if it was on that channel the last time you used it and catch up that way.
There's a quick rewind button for a 30 second catchup, or the ability to rewind at up to 16x for longer gaps. It certainly works for single channel usage, but it's arguably going to be a better match for most viewer's needs to get a dedicated PVR for this kind of functionality.
Telstra also touts the Telstra TV 3 with the inclusion of improved voice search across multiple platforms. Hold down the microphone button on the Telstra TV 3 remote and you can find shows, movies or actors across multiple services. It mostly works, although depending on your precise search you may find it bringing up a selection option showing all the places where a given show is available or sometimes a catalog with doubles.
As an example, a search for Solo: A Star Wars Story brought up a brief summary and the three options I had for viewing across Foxtel Now, Stan and Telstra Box Office, but a search for "Jackie Chan" displayed his (admittedly terrible) Karate Kid movie numerous times, because it's available across multiple services. Some consistency there would be nice. You can, of course, opt for text based searches if you prefer.
When I reviewed the Telstra TV 2, I noted that it was sometimes a little quirky when it came to working with the Telstra TV app for iOS and Android. It's much improved for the Telstra TV 3. There's still a little lag sometimes when accessing services or heading back to the home menu, although in some cases that may be dependent more on your broadband speed than a lack of oomph in the Telstra TV box itself.
Back to top
Telstra TV 3: Should you buy it?
Not bad as a bundled extra, but far from the best set-top box option.
Through the history of Telstra TV, the nation's biggest telco has offered up its set-top box as a sweetener to a variety of broadband deals. That makes a lot of sense when you consider that the Telstra TV 3 is essentially locked to Telstra. A bundled freebie would undeniably be the best way to pick up a Telstra TV 3, but at the time of writing, it's not what Telstra is actually doing with its new set-top box.
Telstra's recent shift to month-to-month NBN plans stripped out most of the lower-cost bundled extras from those plans, including Telstra TV.
You can include a Telstra TV on a contract for an additional $9 per month over 24 months, but that works out to exactly the same cost as the upfront $216 purchase price. There's no saving there, and the benefits flow only to Telstra because it locks you into an effective 24-month contract anyway.
It's certainly conceivable that Telstra may push to grab more customers by offering the Telstra TV 3 as a genuinely free bundled device. At that level, if you were going to utilise Telstra as your broadband provider anyway it'd be an obvious good value pick-up.
At $216, whether you buy it outright or throw it on an effective 24-month contract, it's a much harder sell, simply because there are so many devices out there that can ultimately cover its functionality and in many cases exceed it.
Back to top
Telstra TV 3: Pricing and availability
The Telstra TV 3 costs $216, and is available exclusively through Telstra either outright or for $9/month over 24 months on any Telstra home broadband service.
Telstra TV 3: Alternatives
Our pick of the streaming boxes available in Australia right now has to be the NVIDIA Shield TV. It's fast to respond and has a much wider range of available apps than the Telstra TV 3. You don't get direct Foxtel Now compatibility, but if you've got an Android or iOS device, you can always cast Foxtel Now content to it from your device directly.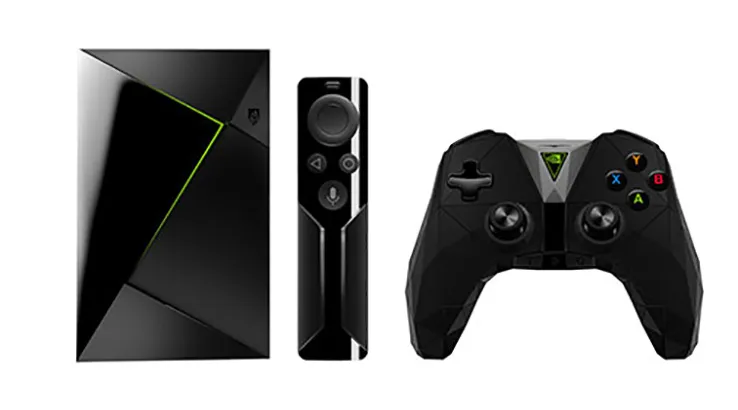 NVIDIA Shield TV
from Amazon
NVIDIA's Shield TV provides 4K playback across your favourite streaming services, alongside NVIDIA's unparalleled expertise in gaming for the ultimate TV set-top box.
View details
If you're an Apple user, the Apple TV 4K is the rather obvious path to go down, with a wide range of apps, 4K HDR support and direct access to your existing iTunes content thrown into the bargain.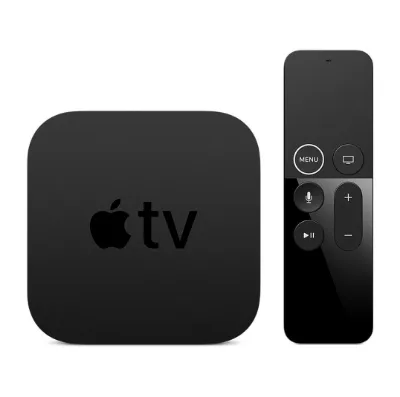 Buy an Apple TV 4K
from Apple Store
Apple's latest streaming box supports both 4K video and HDR lighting, plus a raft of smart home functions powered by Siri.
View details
Foxtel has its own Foxtel Now Box, which provides direct access to its own content, as well as a selection of Android TV apps. Foxtel's a bit more selective about allowed applications, especially where it considers they might infringe piracy, so it's not quite an open box, but it is much less expensive than the Telstra TV 3.
Vodafone also has its own play in the self-branded set-top box space with the fairly open Vodafone TV, which it currently offers as a bundled inclusion with Vodafone NBN plans.
Optus doesn't do a direct Android TV set-top box, but instead provides the Fetch TV PVR with selected broadband plans. Fetch TV is also available to purchase outright from a range of other ISPs and selected retail outlets.
If you're happy simply casting to your TV, you could always opt for the 4K-compatible Chromecast Ultra from Google.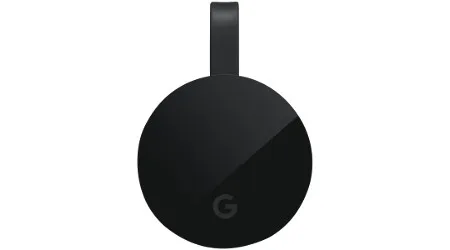 Buy Google Chromecast Ultra
from The Good Guys
The Google Chromecast Ultra makes it cheap and easy to stream 4K content to your big-screen TV.
View details
Specifications
Telstra TV 3 Specifications
Product Name

Telstra TV 3
Connectivity

HDMI, Ethernet, USB
Resolution

Up to 4K (service dependent)
Price

$216
Back to top
Latest streaming headlines
---
---