Coconut oil: Benefits, uses and where you can buy it online
Whether it's for beauty or to use around your home, here's where you can buy it online.
We're reader-supported and may be paid when you visit links to partner sites. We don't compare all products in the market, but we're working on it!
The uses for coconut oil are almost endless: you can cook with it or use it as a hair mask or body moisturiser. But did you know that you can also use it as a teeth whitener, a lip balm, a face serum, a de-frizz serum, a cuticle softener and a makeup remover? It's pretty amazing. Here's why it's so good and where you can buy it.
---
Where to buy coconut oil
---
iHerb is a one-stop shop for vitamins and natural health products, including a range of coconut oil products.
Free shipping on orders over $32.64
Join iHerb's rewards program and receive discounts when you shop
24/7 customer service line
Go to iHerb
---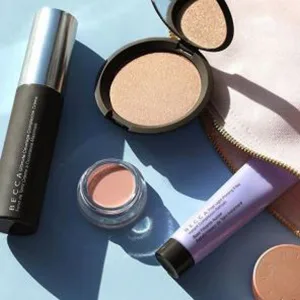 Australia's premier online beauty and cosmetics store, Adore Beauty offers free shipping on an incredibly wide variety of beauty products for men and women.
Free express shipping on orders over $50
Easy 90-day returns
Two free samples on orders over $50
Go to Adore Beauty
---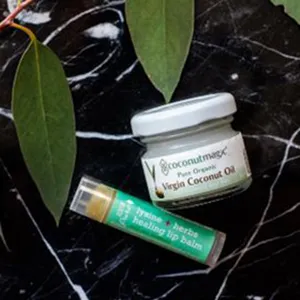 Nourished Life is a beauty retailer that focuses on natural, nourishing and organic products.
Free shipping on orders over $50
Free samples with every order
90-day returns
Go to Nourished Life
---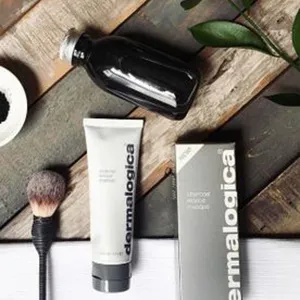 This is the ultimate destination for beauty trends and the latest in skin and hair care.
Free express shipping on orders over $50
Easy 120-day returns
Afterpay is available
Go to RY
---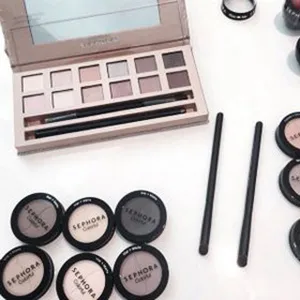 Sephora is the largest beauty retailer in the world, stocking all the top products in the beauty realm.
Free shipping on orders over $65
Afterpay is available
Become a Beauty Pass member and earn exclusive rewards
Go to Sephora
---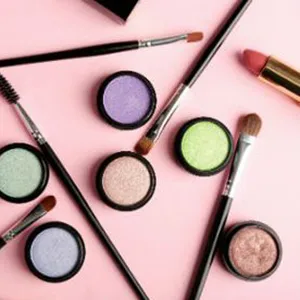 With one of the largest selections of health and well-being products in Australia, Chemist Warehouse is a one-stop shop.
Free shipping on orders over $50
Click and collect is available
Afterpay is available
Go to Chemist Warehouse
Does your business belong on this list?
---
What is coconut oil?
Coconut oil is the oil extracted from the white flesh of a coconut. It is derived by drying out the white flesh of a ripe coconut. The flesh is then pressed and the oil is extracted.
And what is coconut milk, coconut cream and coconut water?
The oil is different from coconut milk, coconut water and coconut cream. One of the very obvious distinctions between these products is that coconut oil and coconut water are extractions from a ripe coconut whereas the milk and cream are actually made.
Coconut water is simply the water found inside a ripe coconut. Coconut milk is made by soaking the white flesh of a coconut in hot water. This produces a viscous white liquid called coconut cream, which can be skimmed off the top, and a more watery substance, which is the coconut milk.
All four of these products are used in cooking, but it is only really coconut oil that should be used on the body. You can't just buy a can of coconut milk from the supermarket and make a hair mask; it has to be coconut oil.
---
Should you use coconut oil in cooking?
Using coconut oil in cooking is actually an issue that has created a division among experts. Some say that it is a much better alternative to peanut oils and canola oils. Others say that the high saturated-fat content of coconut oil makes cooking with it very unhealthy.
At this stage, there is no real consensus as to whether it's good or bad.
If you're thinking about cooking with coconut oil, here are a few things to keep in mind.
Coconut oil is very rich in antioxidants, which combat and fight oxidative stress in the body. Oxidative stress can cause cardiovascular disease and ageing, among other things. Also, the antibacterial properties of coconut oil are experienced when ingested, so it can boost immunity. Coconut oil also has a very high smoking point, so it is better to fry with than other oils that can't take high temperatures.
The case against cooking with coconut oil surrounds its high saturated-fat content. We all know that saturated fat is the bad fat, and it is clear that coconut oil has a much higher concentration of saturated fats when you compare it to other types of cooking oil. About 86% of all coconut oil fatty acids are saturated, the primary one being lauric acid. It has been shown that lauric acid strongly raises blood cholesterol. So cooking in excess with coconut oil can actually increase the risk of heart disease.
There are a lot of cases for and against cooking with coconut oil. It is important to remember that, like with any oil, moderation is key. Before you decide to make the switch, speak with a doctor or nutritionist.
---
How is coconut oil good for the skin?
Coconut oil is filled with fatty acids and good saturated fats, making it an excellent moisturiser. It is also rich in vitamin E and proteins. Due to its low molecular weight, coconut oil has the ability to penetrate the skin and hair more deeply than average moisturisers. It also has strong antibacterial properties. These factors make coconut oil uniquely beneficial for your skin.
Saturated fats: Saturated fats help coconut oil retain the skin's moisture content and help to reduce moisture loss through the pores. The saturated fats are mostly medium-chain fatty acids like triglycerides. These fats give the skin a smooth and glowing appearance.
Antioxidants: Vitamin E has antioxidant properties and coconut oil is full of it. Oxidant damage occurs when free radicals (which are produced naturally through ageing but occur in larger quantities due to smoking, drinking and sun damage) attack and damage our cells. If the cell is badly damaged enough, it dies and you age. Vitamin E combats free radicals and protects cells, reducing the rate at which your skin ages. Vitamin E is also beneficial for skin growth and repair.
Proteins: The proteins in coconut oil help with tissue repair and cell health. Proteins help in the replacement of damaged cells in the skin and top tissue. If you are low in proteins, cuts and wounds will not heal as quickly. Using coconut on the skin gives scars, cuts and other blemishes the boost they need to heal faster and helps the skin repair itself more efficiently
Antibacterials: Coconut oil also has antibacterial properties because three of its key fatty acids – capric, caprylic and lauric acids – act as a disinfectant. As a result, when you use coconut oil on your skin, it's protected from infections.
---
What are the best beauty uses for coconut oil?
Body moisturiser
Coconut oil makes an amazing body moisturiser due to its fatty acids. Not only does it moisturise, but it also helps the skin retain moisture, leaving your skin soft and glowing for longer. Try using coconut oil as a body moisturiser just after a shower.
Hair mask
Coconut oil penetrates hair more deeply than other oils, allowing the fatty acids to nourish and repair your hair on a deeper level. Try massaging coconut oil through your hair and then covering it with cling wrap; the heat from your head will keep the oil in liquid form. Leave it in as long as you like and then wash it out in the shower.
Makeup remover
Using oil to clean off your makeup is much more effective than using harsh soaps or cleansers. Just put a dollop of coconut oil on a cotton pad and wipe over your face. Make sure you wash your face thoroughly with water afterwards.
Coconut oil can be a bit too rich to leave on certain skin types for a lengthy period of time. If you're looking for an oil you can leave on your face, try rosehip oil. Rosehip is great for fighting congested skin and blemishes.
Lip balm
Coconut oil is a lifesaver if you have chapped lips. The vitamin E and fatty acids in coconut oil will have dry, flaky lips back to their plump, soft selves in no time.
Cuticle softener
When your cuticles grow too far down your nail, they can split and peel. Ouch. Try rubbing coconut oil on your cuticle to soften them before pushing them back.
Hair serum
Frizzy hair? No worries.
Try rubbing a very small amount of coconut oil through the lengths of your hair to tame frizz. Here at finder.com.au, we can personally attest that this is the best cure for a bad hair day.
Shaving cream
Rub coconut oil on your legs before you shave. Unlike soap, it doesn't wash away as soon as your leg gets a little wet; it stays on until you wash it off. Also, the antibacterial properties in coconut oil make it ideal for shaving as it protects any nicks and cuts from infection.
---
What kind of coconut oil can I use on my skin?
Pure, virgin coconut oil is the best kind to use on skin – the kind you get at the supermarket or health food stores. Don't be tempted by products like moisturisers "enriched with coconut oil". Just go for the pure stuff.
The term virgin means that the coconut oil is unrefined. Refined oils are often deodorised and bleached. When using coconut oil on your skin or hair, it is always better to find one that has been processed as little as possible.
Unfortunately, there is not really any regulation as to who can use the term "virgin" on the packaging of coconut oils, so you can't always guarantee that something labelled as "virgin" or "unrefined" really is just that. The best thing to do is to look at the consistency of the oil. Virgin coconut oil will generally be white, solid and somewhat lumpy. In warmer climates, it may be a little more liquid. This is the coconut oil you should choose. If you see a coconut oil that is clear and entirely liquid, it has likely been processed and refined.
---
Coconut oils you can buy right now:
---
Main image: Getty Images