Find the best personalised gifts for any occasion
Nothing shows someone you've spent more time finding them a gift than a personalised gift. Find out some great personalised gift ideas and save in doing so.
We're reader-supported and may be paid when you visit links to partner sites. We don't compare all products in the market, but we're working on it!
Sending a personalised gift is a great way to show how much you value someone. Personalised gifts are great for birthday events, anniversaries, wedding events and so much more.
Unfortunately, shopping for personalised gifts is not as easy as it seems. Most people who have tried shopping for personalised gifts will tell you that it is indeed an intimidating task.
At finder.com.au, we make the process of shopping for personalised gifts easier by offering discount codes and pointing you in the right direction. With the discount codes and best retailers, you get to find the right gift and save on it.
7 things you need to know about Best Personalised Gifts for any Occasion
---
Left gift buying to the last minute? Buy one of these online gift vouchers:
It looks like we don't have any coupons at the moment. Take a look at our most recent deals
How to choose the best personalised gifts
When choosing a personalised gift for your loved ones, always look out for something that will leave a lasting impact. Don't go for something that will impress the recipient for a few days only.
Before buying a personalised gift, ask yourself the following questions about the receiver.
How old is he or she? Always consider the recipients age before settling for a personalised gift. Different gift types are suited to different age groups. For instance, a toy would make a baby happier than a personalised book would.
What is his or her personality like and what are their interests? Interests are very important when it comes to personalised gifts. For instance, a great gift for a techy person would be a gadget while a sporty guy would be aroused by a sports related gift.
You can learn about the recipient's interests and personality by observing them or asking a close friend or family member.
What are his or her hobbies? A good personalised gift might play on the recipient's hobbies. If they're an avid sports fan maybe a personalised sports snap-back cap would be a great idea.
After doing a bit of creative thinking, its time to come up with the best personalised gift for your loved one.
To save on the gifts, consider using the discount and promo codes we have on our sites.
Back to top
Top personalised gifts for April 2021
The following are some of the top personalised gifts you need to consider for 2014.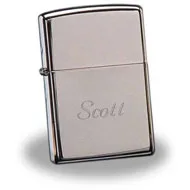 Zippo Chrome Lighter Personalized Gift Favors
from Amazon US site
If the person you're buying for smokes or works in a trade or industry where they need a lighter regularly, a zippo with their name or a personalised message could be a great idea.
View details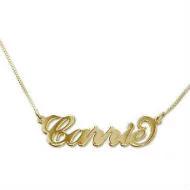 Small 18k Gold-Plated Silver Name Necklace- Custom Made with any Name
from Amazon US site
This is a great gift for any age. Get the recipient's name or nickname in 18k gold and they'll remember you forever.
View details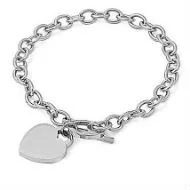 Personalized Quality Heart Charm Bracelet - Free Engraving
from Amazon US site
Personal charms for the recipient will give him a smile.
View details
Back to top
Personalised gifts for children
Personalised gifts are a hit with younger children. It makes them feel incredibly special to enjoy an item which seems created just for them. Here are some top ideas for personalised gifts for children.
Current deals and specials
It looks like we don't have any coupons at the moment. Take a look at our most recent deals
Back to top
Top retailers to find a personalised gift
The following are some of the top retailers who offer a wide variety of personalised gifts.
Amazon has a huge range of personalised gifts to choose from. The retailer boasts worldwide shipping and a timely delivery. Know that some retailers aren't able to ship to Australia, although if you use a third party delivery service you can bypass these restrictions.
Latest Buy
Latest Buy is the Australian-based retailer for unique gifts. They have a large number of personalised gifts in addition to interesting and quirky gifts.
Le Domaine
Le Domaine is an online department store which is your one-stop shop for Thomas Sabo personalised charms and bracelets.
eCufflinks
eCufflinks have a huge range of licensed cufflink designs including Marvel, Star Wars, Sporting teams and much more. They also have engravable cufflinks and tie bars.
Joe Button
If you're in the market for a custom-made shirt or shirt dress Joe Button has you covered.
<
Back to top
Why should you use finder.com.au to find a personalised gift?
A personalised gift has the risk of being tacky and cheap. We've deliberately sourced retailers who are reputable and offer good quality items. In addition, being online retailers means you can shop from the comfort of your own home, from work or even while travelling.
Shop using the retailers above and you'll also save through the coupon codes and promotions we source.
Back to top
More guides on Finder