Where to bulk buy P2 and N95 masks online in Australia
If you're looking to kit out your staff in particulate-filtering masks, these online retailers can help.
Important note:
Some sellers will charge prices far above the average, also known as "price gouging". We encourage consumers to be vigilant about unusually high prices, and compare options before making a purchasing decision.
The World Health Organisation has recently changed its advice on whether or not people should wear masks. The advice now is that masks should be worn in public where social distancing is not possible to help stop the spread of coronavirus.
As masks are currently difficult to come by though, we've rounded up a list of retailers below offering the option to buy in bulk.
Sites to bulk buy P2 and N95 face masks online
Officeworks
Sydney Tools
Blackwoods
Need smaller quantities? You can check out our guide on where to buy P2 masks.
Note: Some unscrupulous sellers are selling fake masks to try to profit from the current situation. 3M, one of the world's largest manufacturers of masks, offers a tool to check if a product is genuine before you buy.
---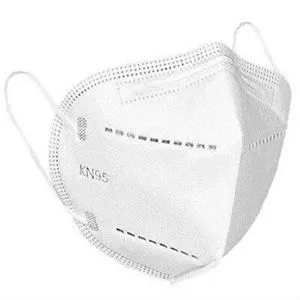 You can get your hands on CE and FDA certified N95/P2 face masks from Healthcare Masks. Plus, check out the range of bulk buy packs available.
Free Shipping within Australia & same day dispatch
Discounts for 5 masks and more
Four layer protection with no skin irritation layer
Go to Healthcare Masks' website
---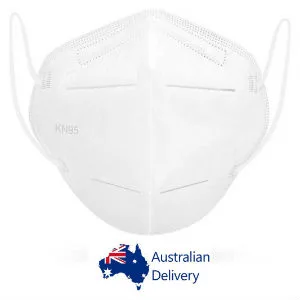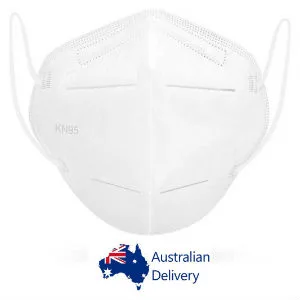 Australian owned business Quality Medical Supplies has a range of lab-tested KN95 masks in stock in various quantities.
Bulk mask packs available
100% Australian owned and operated
CE and FDA certified
Go to Quality Medical Supplies' website
---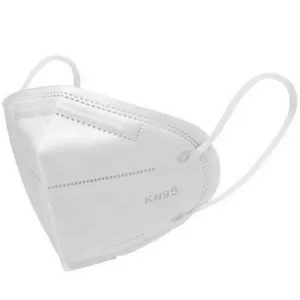 Clinical Supplies (In stock)
Bulk order KN95 masks from a 100% Australian owned suppliers.
Verified by Finder
Available in packs of up to 40 masks
TGA and FDA certified
Shipped from Canberra with an estimated shipping time of 1-3 days.
---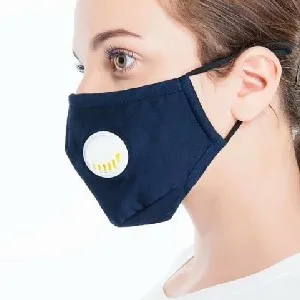 Similar to Amazon, eBay's marketplace means that its stock selection is fluid. If you can't see bulk packs of P2 masks in stock, check back in a few days to see if more have been added to the site.
Wide selection available
Free delivery on some items with eBay Plus membership
Can sort sellers by estimated delivery date
Afterpay available
Go to eBay website
---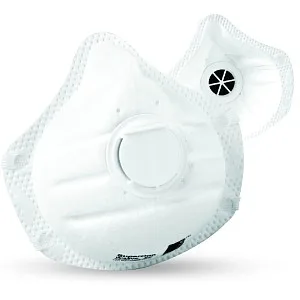 As Amazon stocks products from third-party sellers, there's a higher chance of bulk mask packs coming into stock. Be sure to check shipping times before you order, as times may vary.
Free delivery on some items with Amazon Prime membership
Wide range available
See customer ratings before purchasing
Afterpay available
Go to Amazon website
---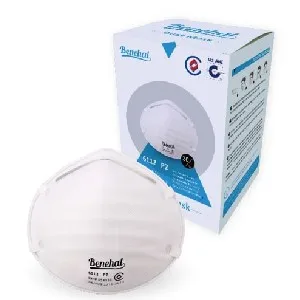 Kogan currently has a range of respirator masks available in bulk packs, with some eligible for free shipping.
Fast dispatch available on most products
Zip and Afterpay available
Kogan First members can get free shipping
Afterpay available
Go to Kogan website
---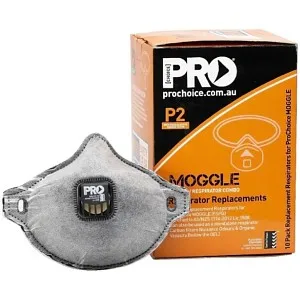 Officeworks
Known for its quality products and low prices, Officeworks is a great place to pick up P2 masks in packs of 2, 5 or 10.
Free shipping on orders over $55
Next day delivery available for in-stock items
Afterpay available
---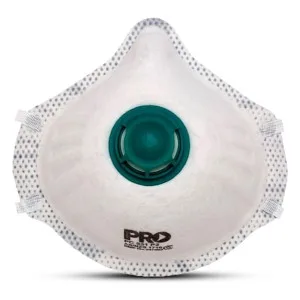 Sydney Tools
Trade tool retailer Sydney Tools has a selection of P2-grade masks available to buy in bulk. Just be sure to check the shipping date, as some products won't be back in stock until July.
Free shipping on orders over $99
Zip available
Afterpay available
---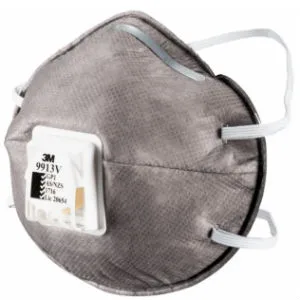 Blackwoods
Blackwoods is a leading supplier of industrial and safety equipment for businesses. Though you will need to register to make purchases, you'll find a range of quality masks here which can be bought in bulk.
Free delivery on orders over $100
Competitive prices
Exclusive brands
---
Does your business belong on this list?
---
Which of these retailers offers free delivery when you bulk buy P2 and N95 masks online??
eBay: Free on eligible items with eBay Plus membership
Amazon: Free on eligible items with Amazon Prime membership
Kogan: Free on eligible items
Officeworks: Free on orders over $55
Sydney Tools: Free on orders over $99
Blackwoods: Free on orders over $100
What are the benefits of bulk buying P2 and N95 masks?
If you're buying masks for a group of people (say, a team of staff in an essential workplace) or are expected to wear one longer term, you may want to bulk buy masks. Buying in bulk is generally much cheaper when it comes down to the cost per item. It means you need to put in fewer orders or minimise trips to the shops to purchase them.
Masks are recommended for those who are ill or caring for someone who is ill. Since most masks are not re-usable and need to be shared regularly, you may find you'll go through quite a few.
Should I be bulk buying P2, N95 or any other type of mask?
Not unless you need a large quantity of masks.
The Australian Department of Health still states that the general public won't benefit from wearing a mask. Unless you're caring for someone who is sick or are sick yourself, you should save the limited supply for those who are in need.
What's the difference between a P2, FFP2, KN95 and N95 face mask?
Depending on your location, different face mask types are more widely used. For example, in the United States and Canada, N95 are common; in Australia and New Zealand you'll see P2 masks more often; in China, KN95 is the standard. Mask manufacturer 3M, which specialises in filtering facepiece respirators (FFR) masks, offers the following explanation of the main differences between each mask type.
| Certification/Class | N95 | FFP2 | KN95 | P2 | Korea 1st Class | DS |
| --- | --- | --- | --- | --- | --- | --- |
| Filter performance | ≥ 95% | ≥ 95% | ≥ 95% | ≥ 94% | ≥ 94% | ≥ 95% |
| Test agent | NaCl | NaCl and paraffin oil | NaCl | NaCl | NaCl and paraffin oil | NaCl |
| Flow rate | 85 L/min | 95 L/min | 85 L/min | 95 L/min | 95 L/min | 85 L/min |
| Total inward leakage (TIL) | N/A | ≤ 8% leakage | ≤ 8% leakage | ≤ 8% leakage | ≤ 8% leakage | Inward Leakage measured and included in User Instructions |
| Inhalation resistance | ≤ 343 Pa | ≤ 70 Pa (at 30L/min)≤ 240 Pa (at 95 L/min)≤ 500 Pa (clogging) | ≤ 350 Pa | ≤ 70 Pa (at 30L/min)≤ 240 Pa (at 95L/min) | ≤ 70 Pa (at 30L/min)≤ 240 Pa (at 95L/min) | ≤ 70 Pa (w/valve)≤ 50 Pa (no valve) |
| Flow rate | 85L/min | Varied – seeabove | 85L/min | Varied – seeabove | Varied – seeabove | 40L/min |
| Exhalation resistance | ≤ 245 Pa | ≤ 300 Pa | ≤ 250 Pa | ≤ 120 Pa | ≤ 300 Pa | ≤ 70 Pa (w/valve) ≤ 50 Pa (no valve) |
| Flow rate | 85L/min | 160L/min | 85L/min | 85L/min | 160L/min | 40L/min |
| Exhalation valve leakage requirement | Leak rate ≤ 30mL/min | N/A | Depressurization to 0 Pa ≥ 20 sec | Leak rate ≤ 30mL/min | Visual inspection after 300L /min for 30 sec | Depressurization to 0 Pa ≥ 15sec |
| Force applied | -245 Pa | N/A | -1180 Pa | -250 Pa | N/A | -1,470 Pa |
| CO2 clearance requirement | N/A | ≤ 1% | ≤ 1% | ≤ 1% | ≤ 1% | ≤ 1% |
Source: 3M
---
Related Posts